Would you give this 4-door some garage space?
---
While just about everyone seems to love Chevelles, when you're dreaming of finally getting one (or maybe buying another after stupidly letting your old one go) likely what you have in mind isn't this 1964 Chevrolet Chevelle sedan, but it might be. We came across this car on Craigslist in the Denver, Colorado area and thought it might pique the interest of at least some readers, although others will likely find it utterly uninteresting.
There was another '64 Chevelle in Pulp Fiction and the crazy story of what happened to it after the movie was made is right here.
Yes, this is a sedan and it's not from the most desirable model year of the Chevelle, at least not the most desirable for some people. However, it's advertised as having only 33,500 actual miles. You can be the judge of whether that claim is legitimate or not, but the seller says until 1990 it was literally driven by a little old lady on Sundays.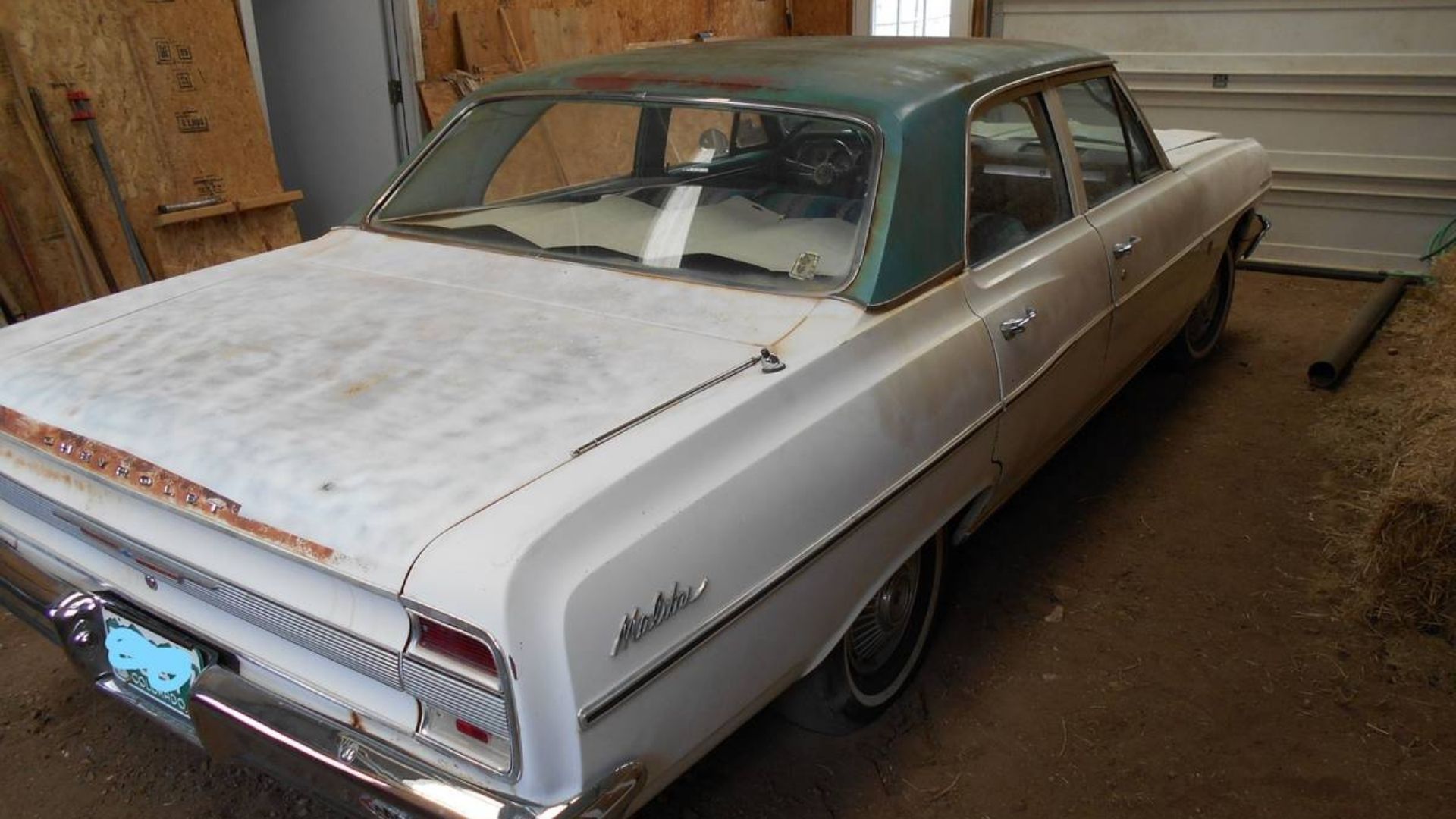 The seller also says this Chevelle runs and drive "just fine." Yes, it looks pretty rough with the paint needing some serious work or maybe just a sanding and completely new paint job. The brightwork actually looks pretty good. As for the interior, it looks completely original and in good condition, which can be somewhat hard to come by. The listing doesn't explicitly state if all the gauges and the radio work, so there might be some issues there.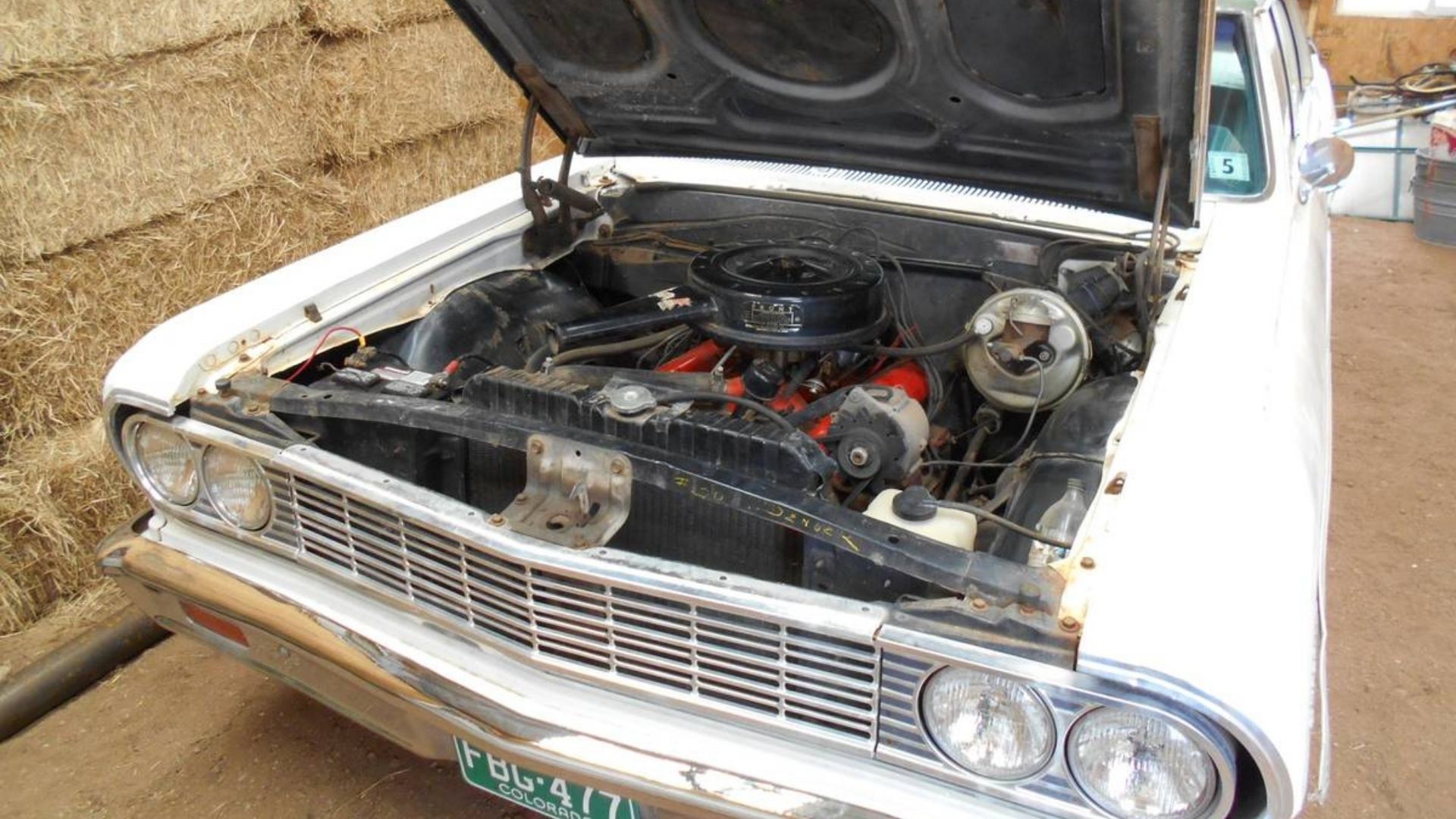 According to the seller, this car has been driven sparingly since 1990, with the owner taking it for a light spin about twice a year just to keep the fluids fresh and everything turning as it should. The person also admits to not knowing what it's really worth since it's a sedan, so you might be able to negotiate a more reasonable price than the $10,000 being asked, although in the listing the owner says to not "harass" – whatever that means we're not entirely sure.
Would you go for this 1964 Chevelle or know someone who would?
Check out the listing for yourself here.