Combine your love of Star Wars and going fast with this awesome custom car.
---
One of the most iconic vehicles of the original Star Wars trilogy is the X-34 landspeeder. While not an assault transport by any stretch of the imagination, it was Luke Skywalker's hot rod on Tatooine. Small, maneuverable, and relatively fast without being too flashy, this hovering land craft immediately caught the imagination of audiences and gearheads. Someone built a tribute car and it's absolutely incredible.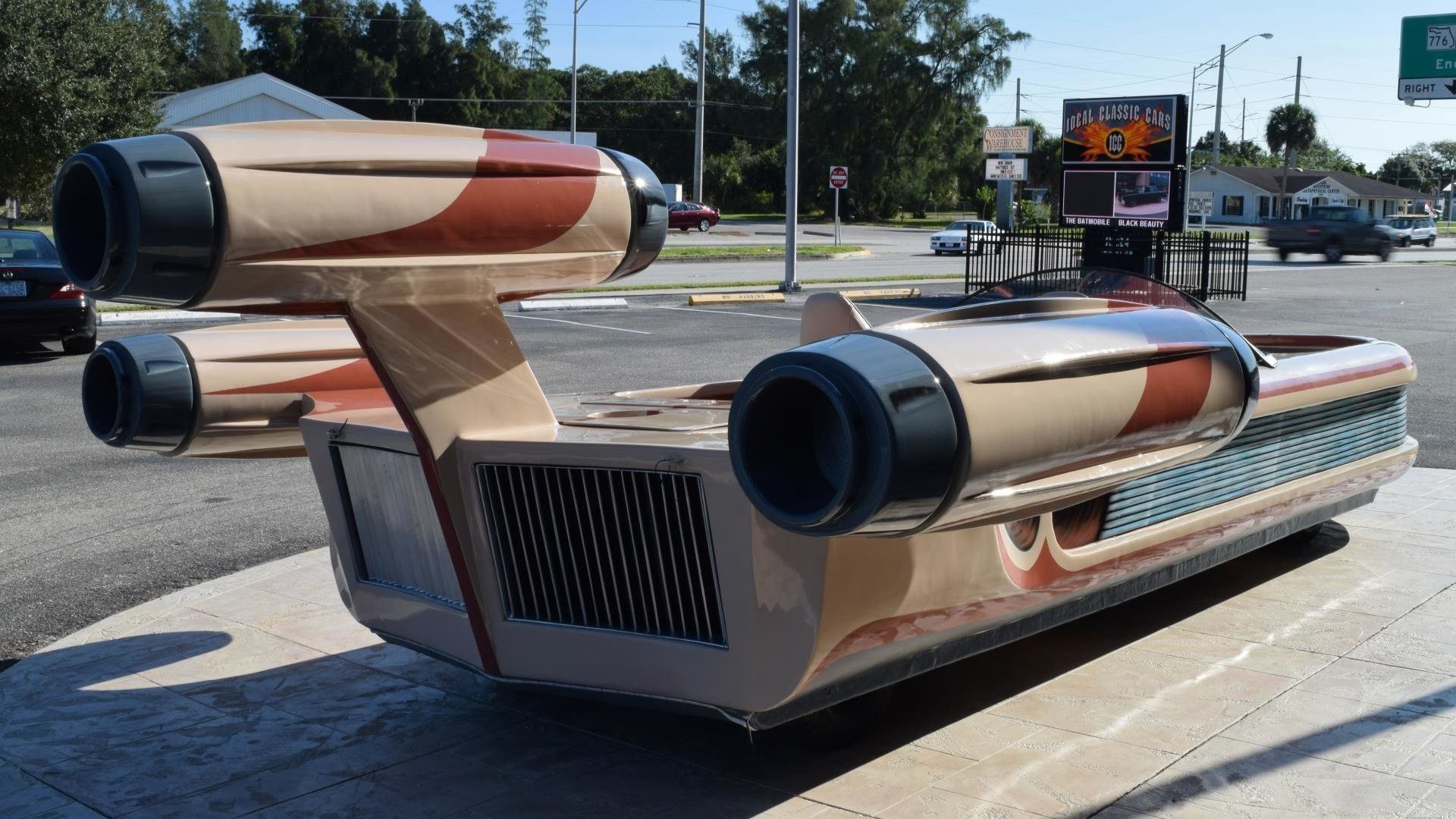 While not a meticulous recreation of the X-34 from Star Wars: A New Hope, anyone who knows anything about Star Wars will immediately recognize this vehicle for what it is. The overall shape, especially the three "engines" on the rear, is instantly recognizable. Adding to the fun is the fact this landspeeder looks like it's hovering above the ground, thanks to wheels tucked out of view.
Custom air brushing gets not only the colors right but adds a sense of grittiness which you can see throughout the original Star Warsmovie set pieces, which makes this feel more authentic. Adding further to the fun is the soundboard controlling the custom sound system.
There's seating for four in the main compartment. An open compartment in the nose has two more seats, although putting people up there might not be a great idea for some situations. Star Wars floormats add to the flair and clear things up for those who don't know what this is.
Under the skin is a custom chassis with an air ride suspension to keep this landspeeder gliding nice and smooth. There's also a Honda motor, and while the dealer doesn't specify the location, the rear looks to be the only spot it could be hidden away.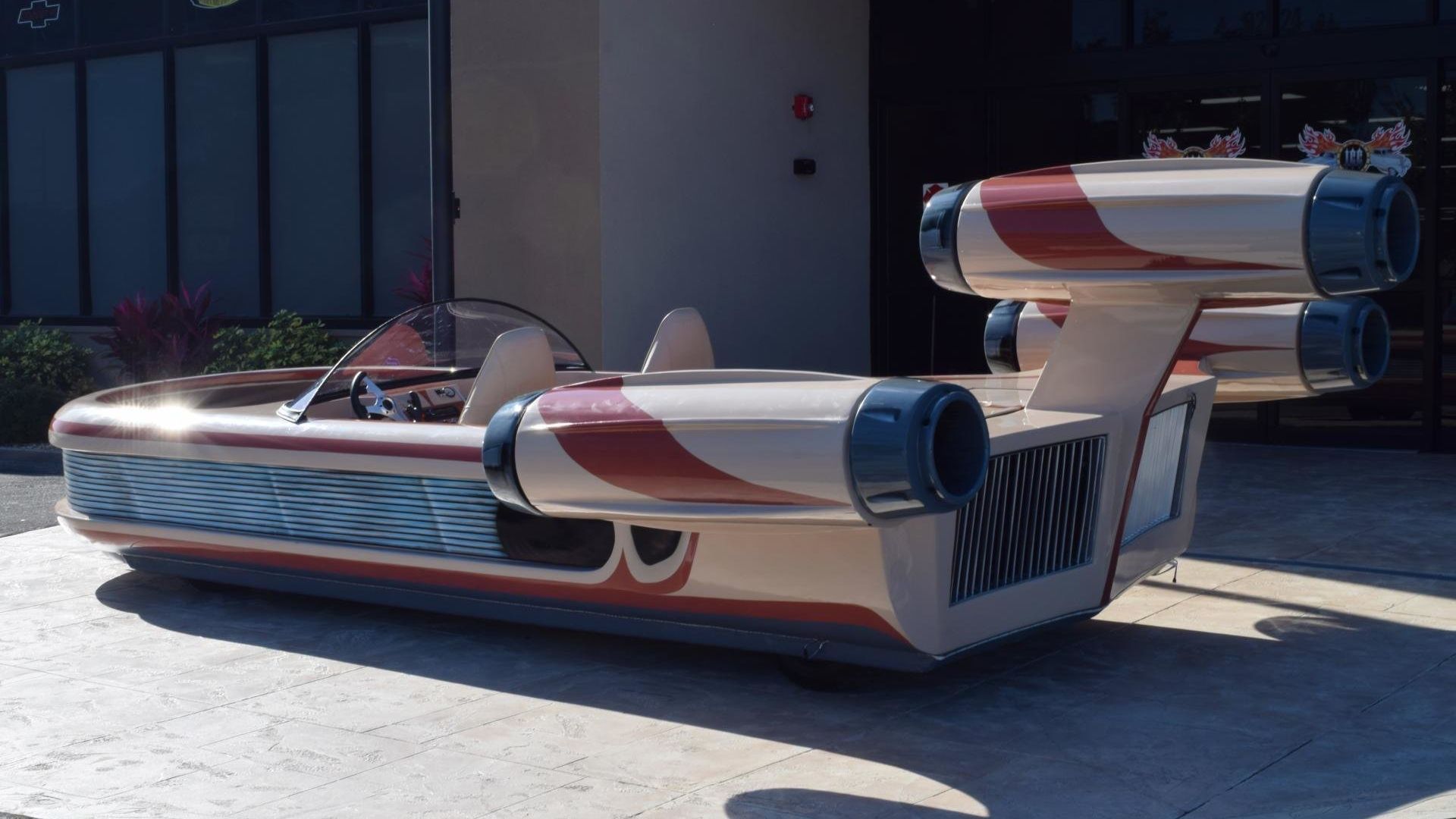 Considering this is May the 4th, adding this sweet Star Wars X-34 Landspeeder to your collection. It's the ultimate cosplay accessory, could be great for leading parades, and definitely is the vehicle you want to use on Halloween.
If you're interested in finding out more details, Ideal Classic Cars is handling the transaction.
These Are The Car Stories You're Looking For