From sleeper Jeeps to crazy customs.
---
Bruiser Conversions has made some of the coolest and most unique Jeep Wrangler builds that have ever invaded SEMA, and just like any other custom builder, there comes a time to sell past vehicles to make room for future projects. The Florida-based Jeep customizer has five of its past builds up for sale, and all of them would be worthy entrants in the Motorious Digital Concours.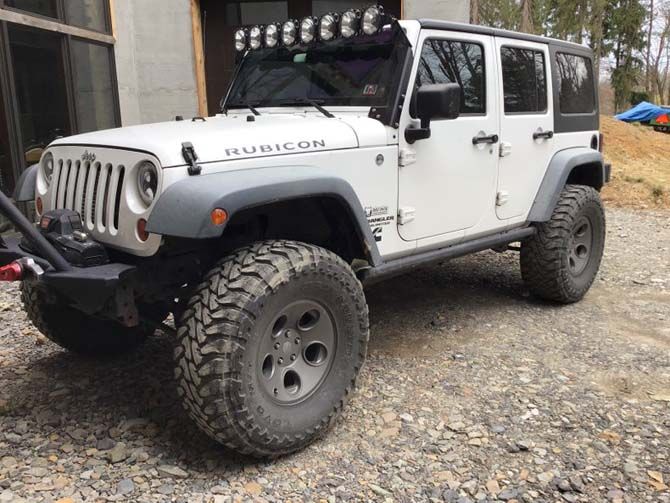 From the outside, this 2012 Jeep Wrangler Unlimited Rubicon looks like any other modified Jeep out there, but what really makes this rig special is the 3.8-liter Cummins ISF diesel engine under the hood – most of the work done by Bruiser Conversions is diesel and V8 swaps into the Wrangler. In addition to the torquey engine, this Wrangler is riding on 37-inch tires, and it's trail ready upgraded driveshafts, a winch and off-road lights and bumpers. This diesel-powered Wrangler is a solid build, and it's being sold for $80,000.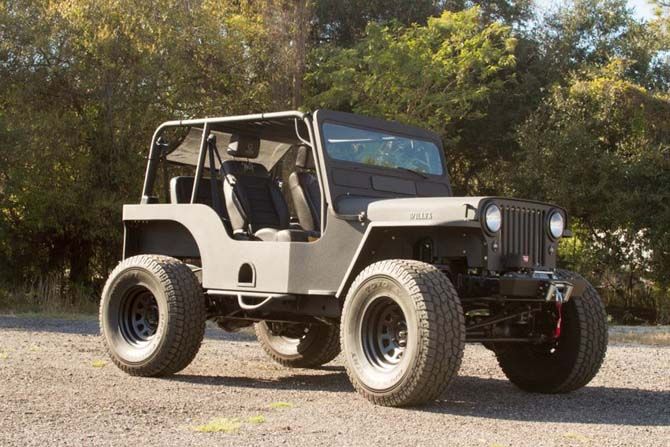 To Jeep lovers, there's nothing more iconic than a classic flat-fendered CJ-2A, but at the same time, there is nothing as capable as a late-model Wrangler Rubicon. Offering up the best of both worlds, this 1948 CJ-2A body has been stretched and modified to ride on a 2016 Jeep Wrangler Rubicon chassis, and it's been further modified with a Cummins 4BT diesel engine and a four-link suspension setup. This custom rig is ready for the shows or the trails, and it's being sold for $85,000.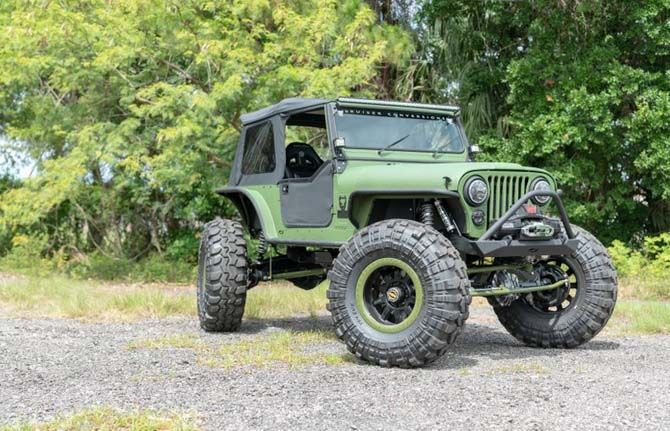 Forget images of the Prius, the 2018 Bruiser Conversions Hybrid is the ultimate hybrid! This CJ-7 has been modified to include a 7.0-liter Chevrolet LS7 under the hood, and things engine sounds wicked. As if a big rumbling V8 wasn't good enough, though, this Jeep is riding on massive 43x14.50-inch tires, and it features four-wheel steering. This Jeep definitely has the flashiness that you'd expect from a SEMA build, and this one can be yours for $135,000.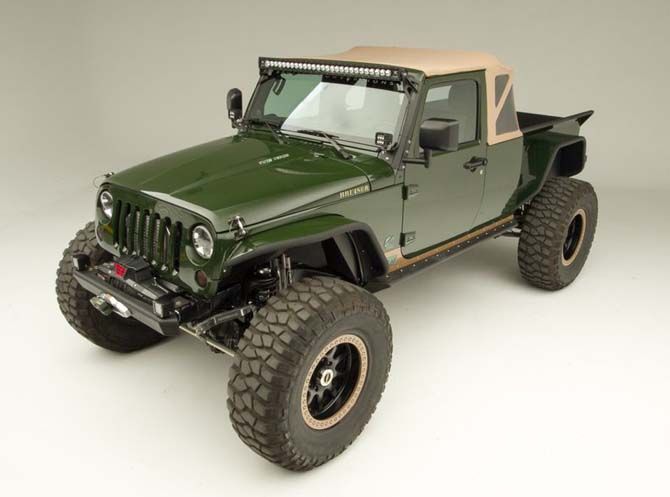 Long before Jeep ever confirmed production of the Gladiator, the only way to get a Wrangler-based pickup truck was to have one custom built. The 2018 Bruiser Conversions Super Cab Step Side gave a Wrangler an extended cab design and a classic military-style cargo bed to create this fully custom off-road truck. This truck is rocking a Chevrolet LS3 V8, electronic lockers and monster 20-inch wheels wrapped in 40x15.50-inch mud tires. This bad is listed for $160,000.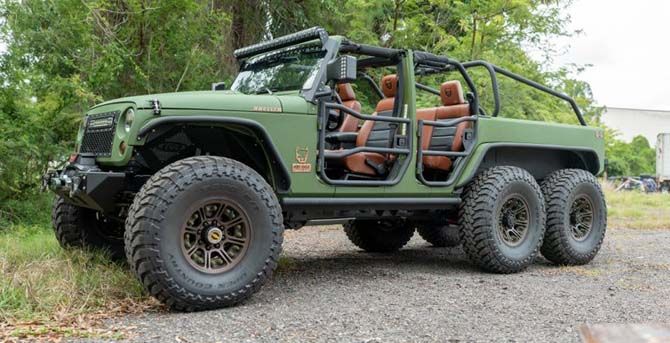 Of all the wild builds Bruiser Conversions ever made, the four-door 6x6 Wrangler built in 2018 is definitely at the top of the list. This monster bruiser looks ready to take on the zombie apocalypse riding on six massive 40-inch tires, and it's powered by a 415 cubic-inch LS-based V8. Every inch of this rig has been fully customized for style and performance, but if you want to buy this one, you'll have to contact Bruiser Conversions since the price is only being given on request.
In fact, with all of these custom Jeeps being for sale, be sure to contact Bruiser Conversions for more information.