That's right, you can crash a C8 and make money off selling it, apparently.
---
There's little doubt the 2020 Chevrolet C8 Corvette is a hot item right now. The waiting list for getting one has been full for some time and there are rumors a good portion of those people on the list won't even get one. Dealers have been marking up prices as a result, but we have an even more dramatic example of price inflation. An early-production C8 Corvette with significant front-end damage has appeared on auction site Copart, where it's estimated to sell for $107,699.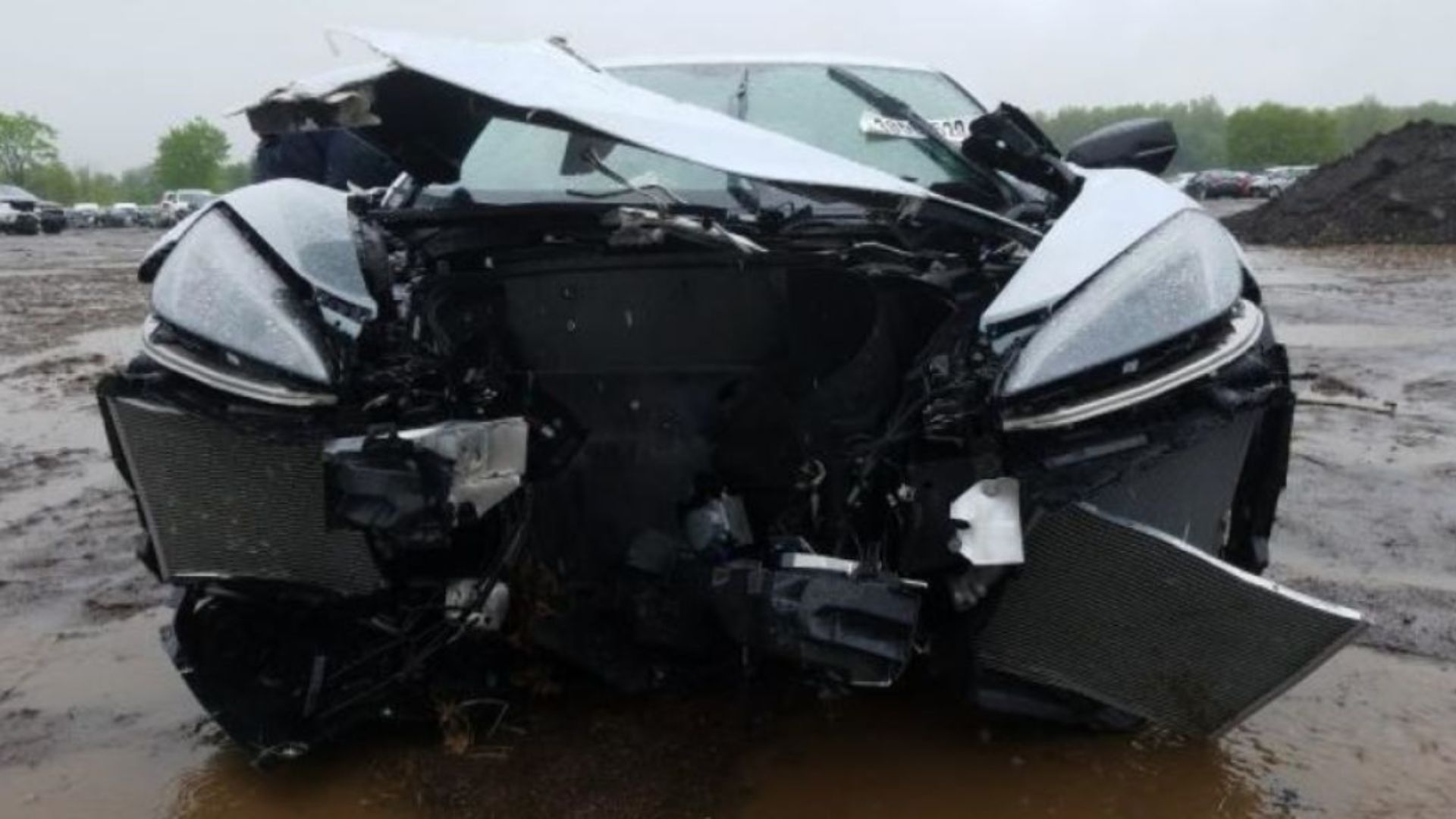 Yes, a totaled C8 Corvette is expected to bring in six digits at auction, which seems insane. There are reasons behind this, even if someone is crazy to spend that much on a wrecked car. For starters, thanks to the assembly line workers protest and then the coronavirus-related shutdown, 2020 C8 Corvettes have become quite rare. Production numbers aren't official yet, but we fully expect this model year to be highly collectible because of how few will roll off the line in Bowling Green.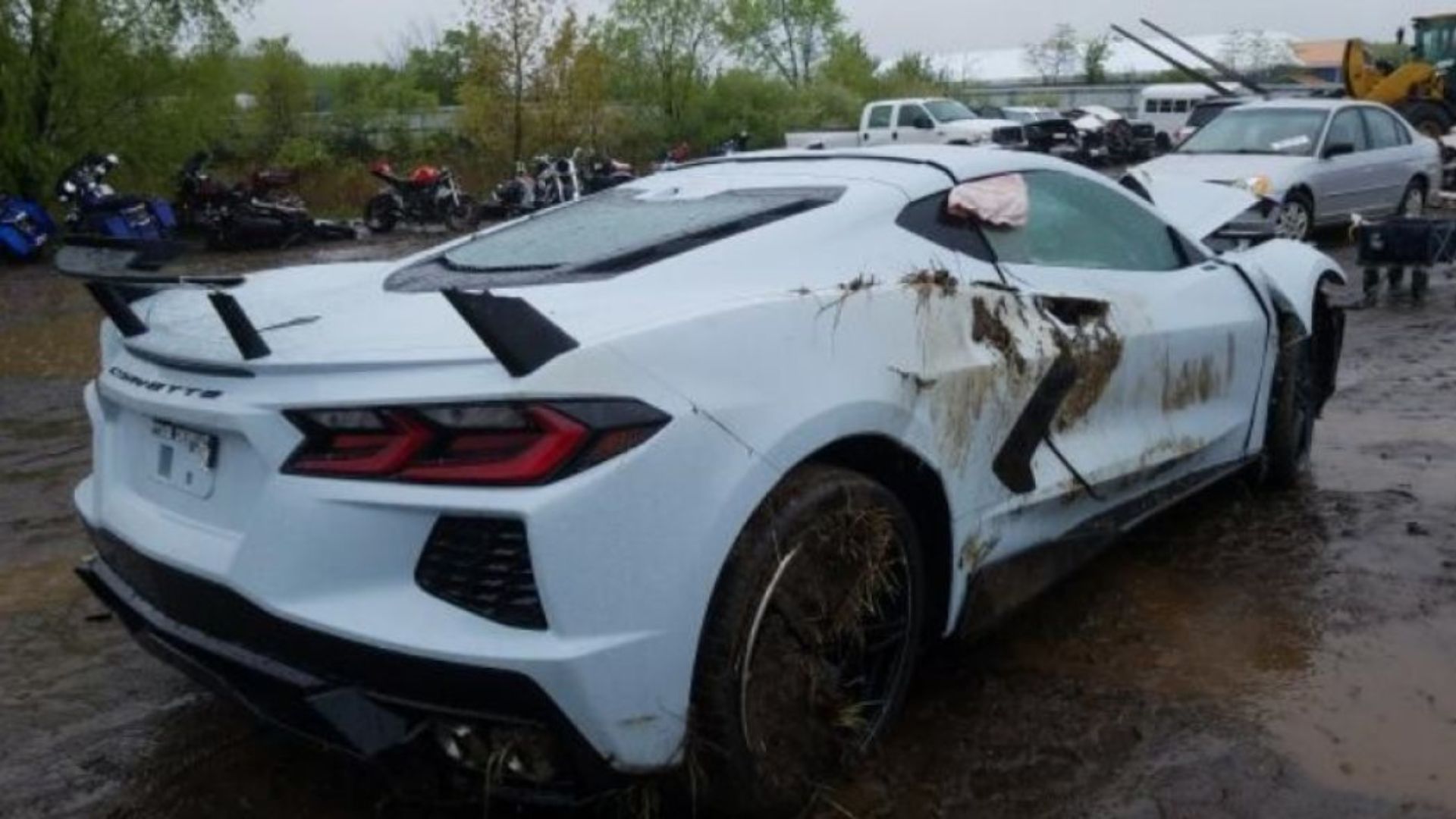 With that kind of scarcity and collectability, suddenly a crashed C8 seems like a good idea. After all, it's one of the few ways anyone can get their hands on the car.
Since the C8 has a mid-engine layout, front-end damage means the powertrain should be just fine. Whoever submits the winning bid will need to contend with plenty of body damage, deployed airbags, and maybe some frame damage, however the engine and transmission are likely undamaged.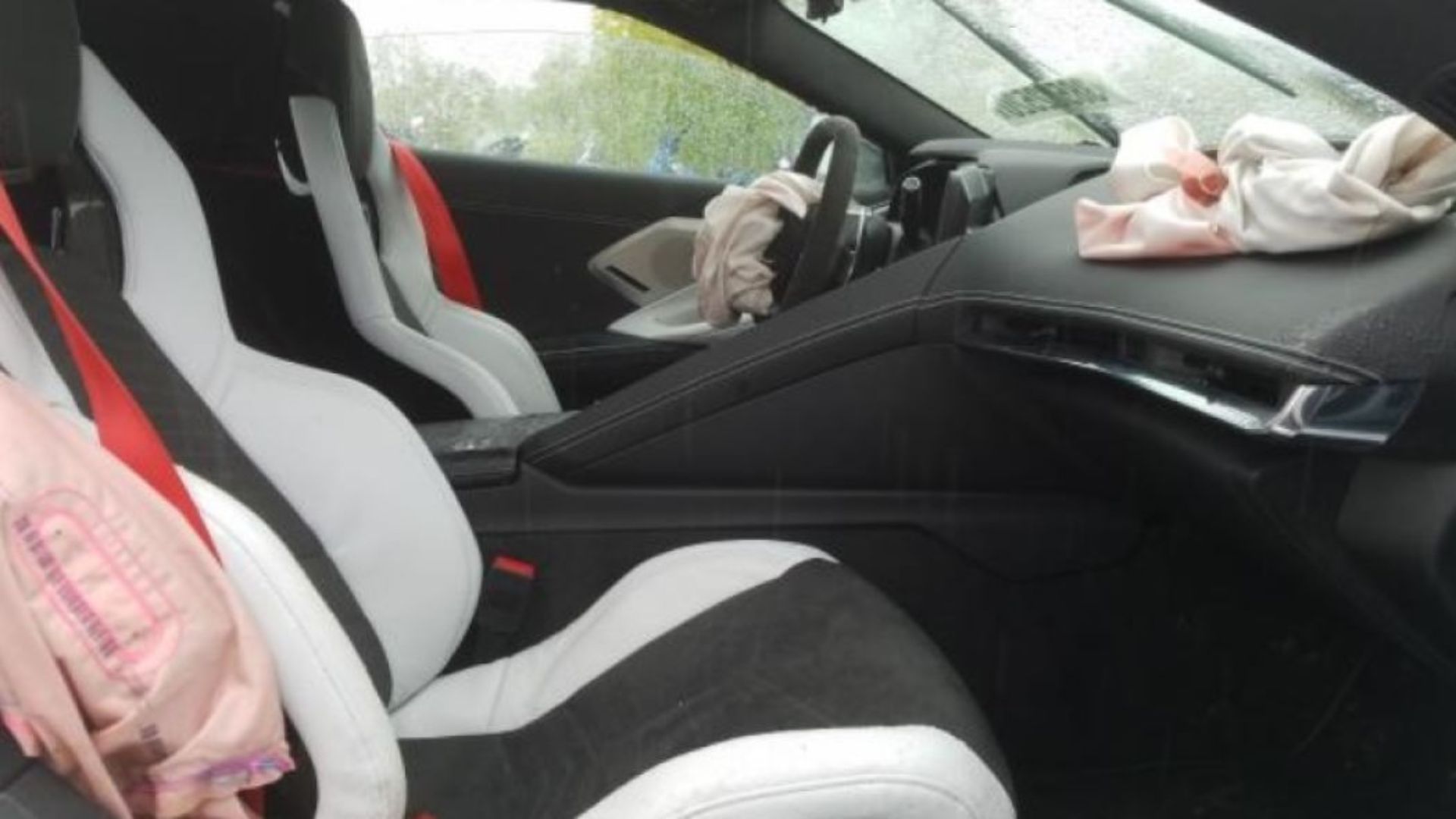 Also, this crashed C8 was optioned up quite a bit. It's a 2LT model with the Z51 package added. While a base 2020 C8 retails at $59,995, you'd probably spend about $75,000 for one with these upgrades, if you could get it from a non-gouging dealer.
Fact is the $107,699 estimate could just be really optimistic. At the same time, we might see the top bid push well beyond that. Since there aren't exactly a bunch of wrecked C8s which have already gone to auction it's difficult to predict what's going to be the end result.
See the Copart listing for yourself here.