One man's abandoned project is another man's restoration treasure!
---
Picking up someone else's abandoned project is never fun, but Verillo Motor Company has two late C1 Corvettes that have been stripped down and are ready for a restoration. The 1961 Corvette is literally a blank slate for whatever restoration you could dream up, while the 1962 Corvette has the bones to become a stunning restomod.
1961 Chevrolet Corvette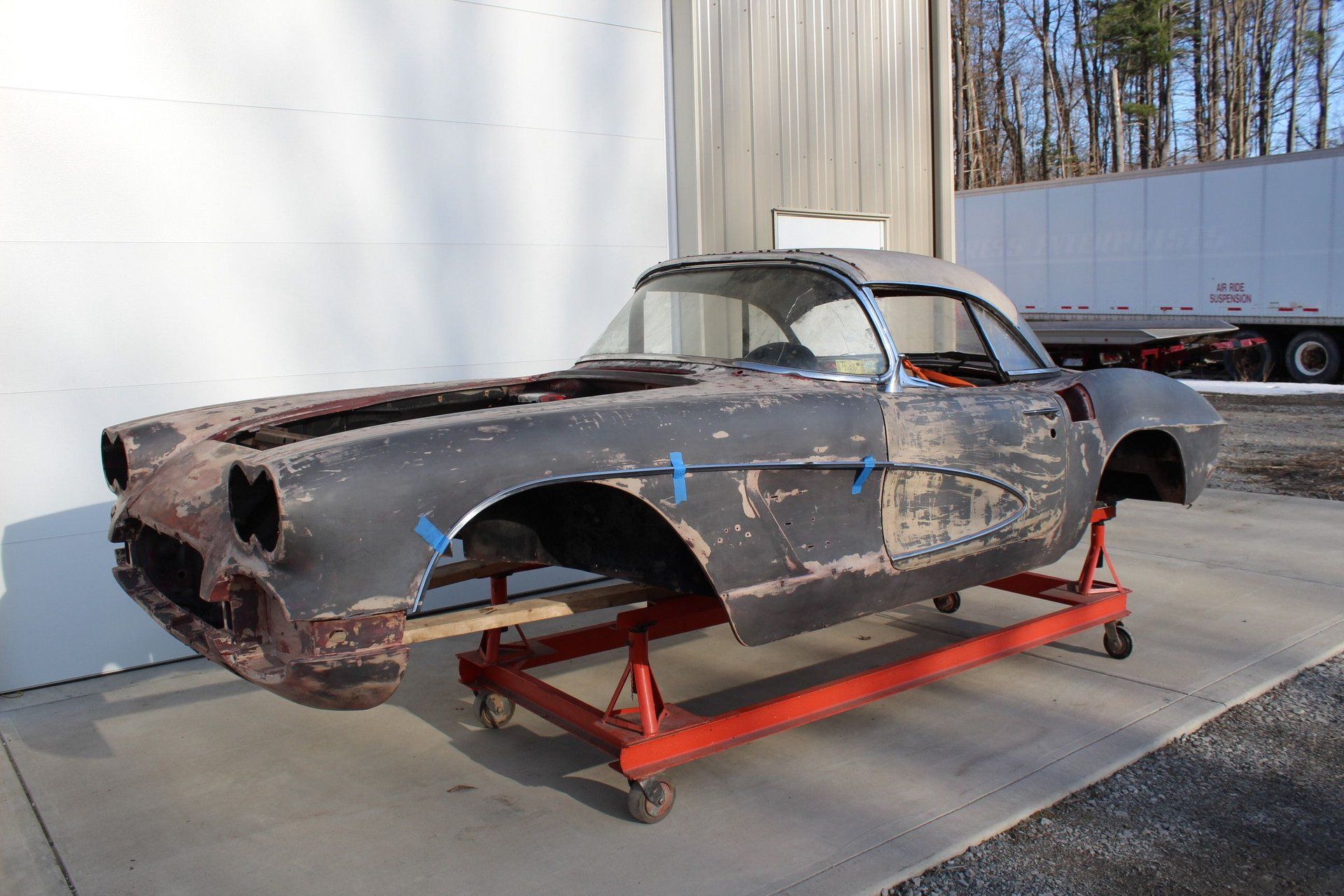 This '61 Corvette has been completely taken apart, and it's ready to start going back together. There is no frame or drivetrain, but a lot of the trim pieces are included such as the bumpers, body chrome and headlight buckets. Looking in the cabin and trunk, this Corvette appears to have been painted red in its original state, and you could almost see this one in the Corvette's iconic two-tone red-and-white colors.
The seats on this one look pretty rough, but the overall condition of the body and the hardtop is surprisingly good. This one would definitely take the biggest investment to undergo a restoration, but this one is also the blanker slate to fit someone's personal tastes.
1962 Chevrolet Corvette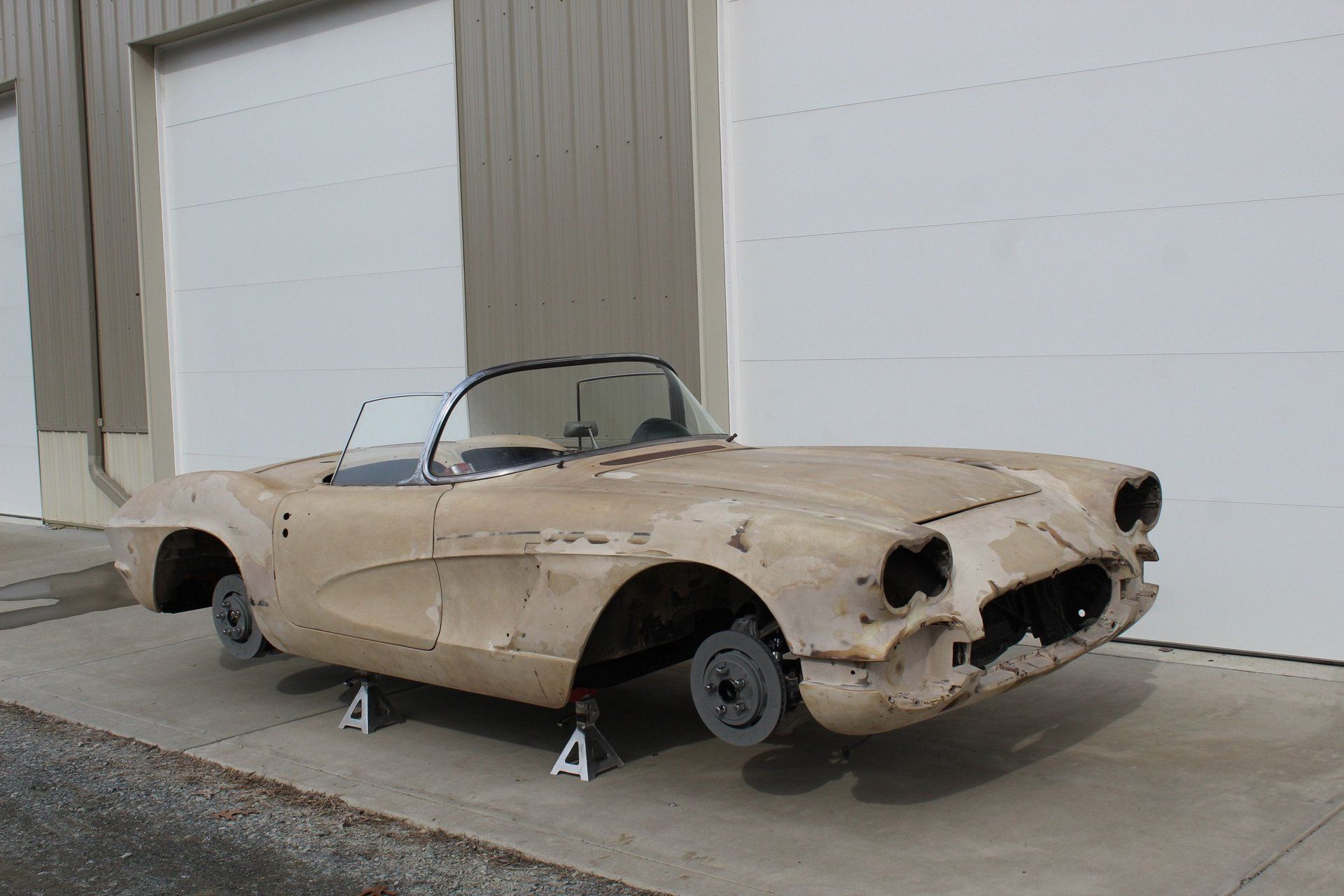 While the '61 'Vette is a blank canvas for a restoration, the restoration that has been started on this 1962 Corvette is definitely geared toward becoming a restomod. That starts with a custom chassis with mandrel-bent frame rails and a powder coated finish, and it features modern upgrades like coilover shocks as well as the suspension and brakes from a C7 Corvette. All this Corvette is really lacking is a functional interior and an engine/transmission combination.
If you're looking for a cool project heading into Spring, Verillo Motor Company is open for offers on either of these stripped-down C1 'Vettes. Click HERE to make an offer on the 1961 Corvette, and click HERE if the ready-to-restomod 1962 Corvette is more your speed.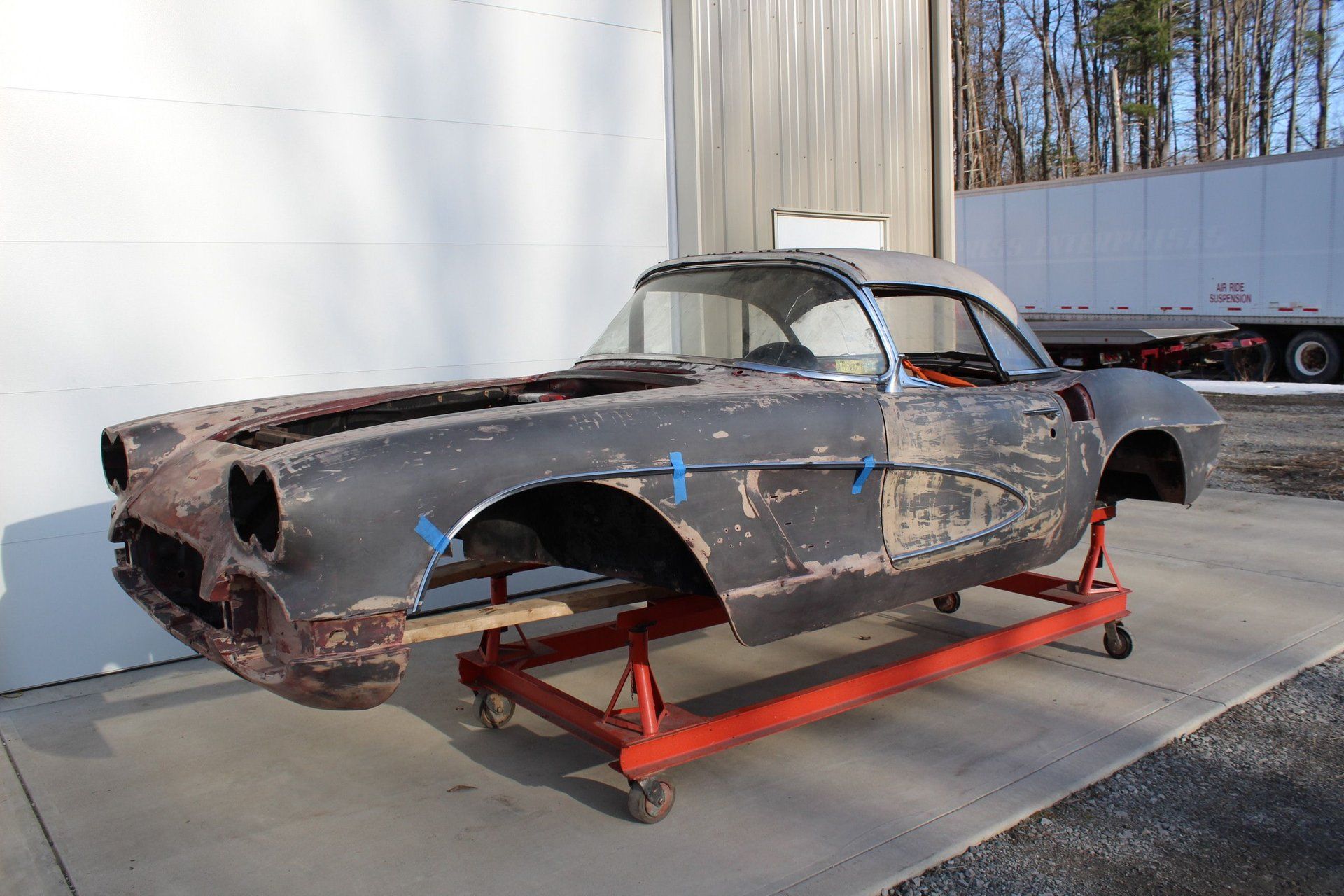 Related Articles...