Classic good looks combined with big block power make this Chevy pickup worth a look.
---
The "Action Line" pickups, sold between 1967 and 1972, are among the most beloved classic Chevrolet and GMC trucks ever built. Take one look at the first-year stepside model seen here, and you'll understand why.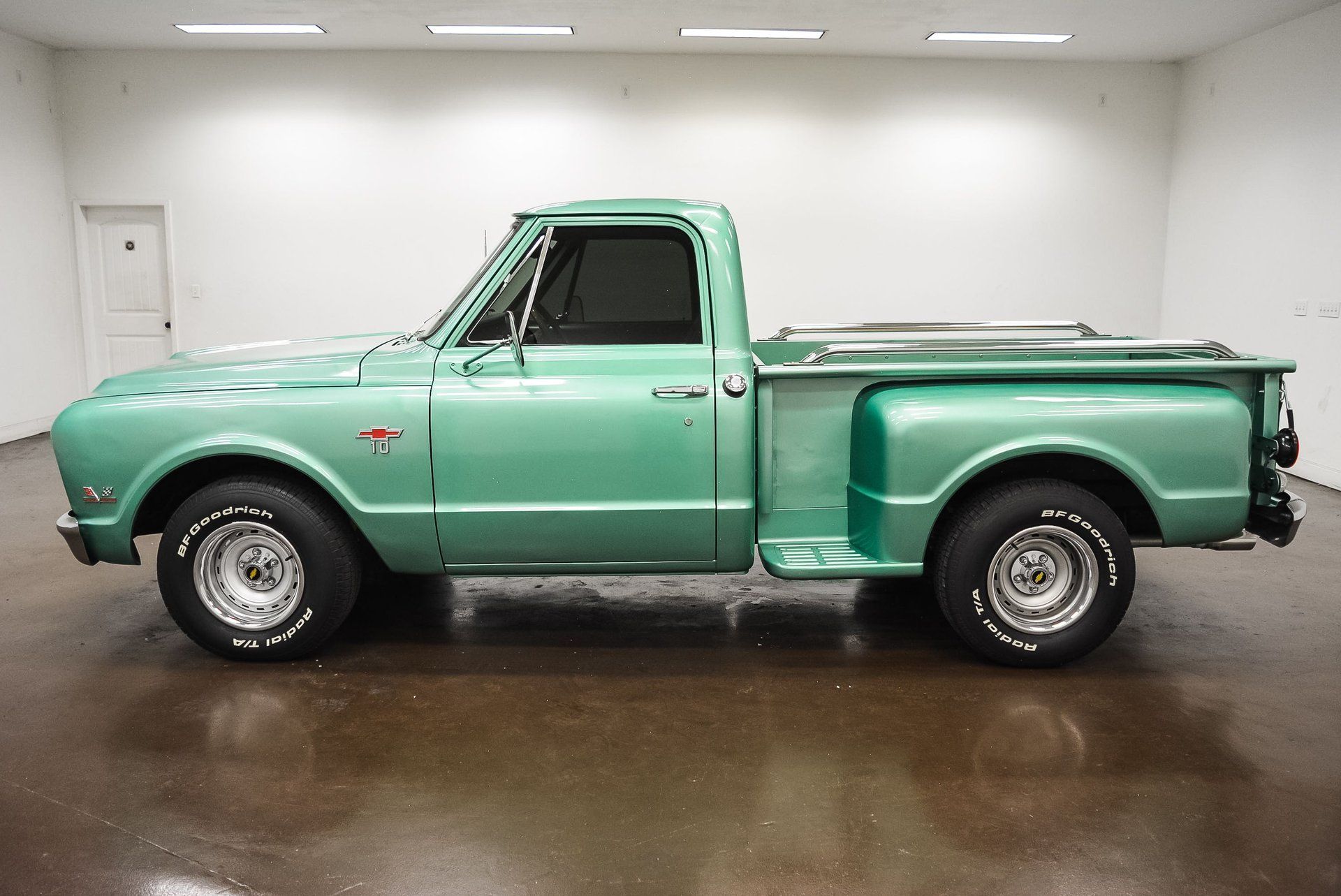 They're handsome-looking trucks, with a clean and simple design that's timeless and attractive to just about anyone who likes trucks. We'd be lying if we said it wasn't one of our favorite pickup designs ever.
We found this 1967 Chevrolet C10 right on Motorious, offered by Classic Car Liquidators of Sherman, Texas for just under $30,000. So, what does $30,000 get you in a classic C10? Let's take a look.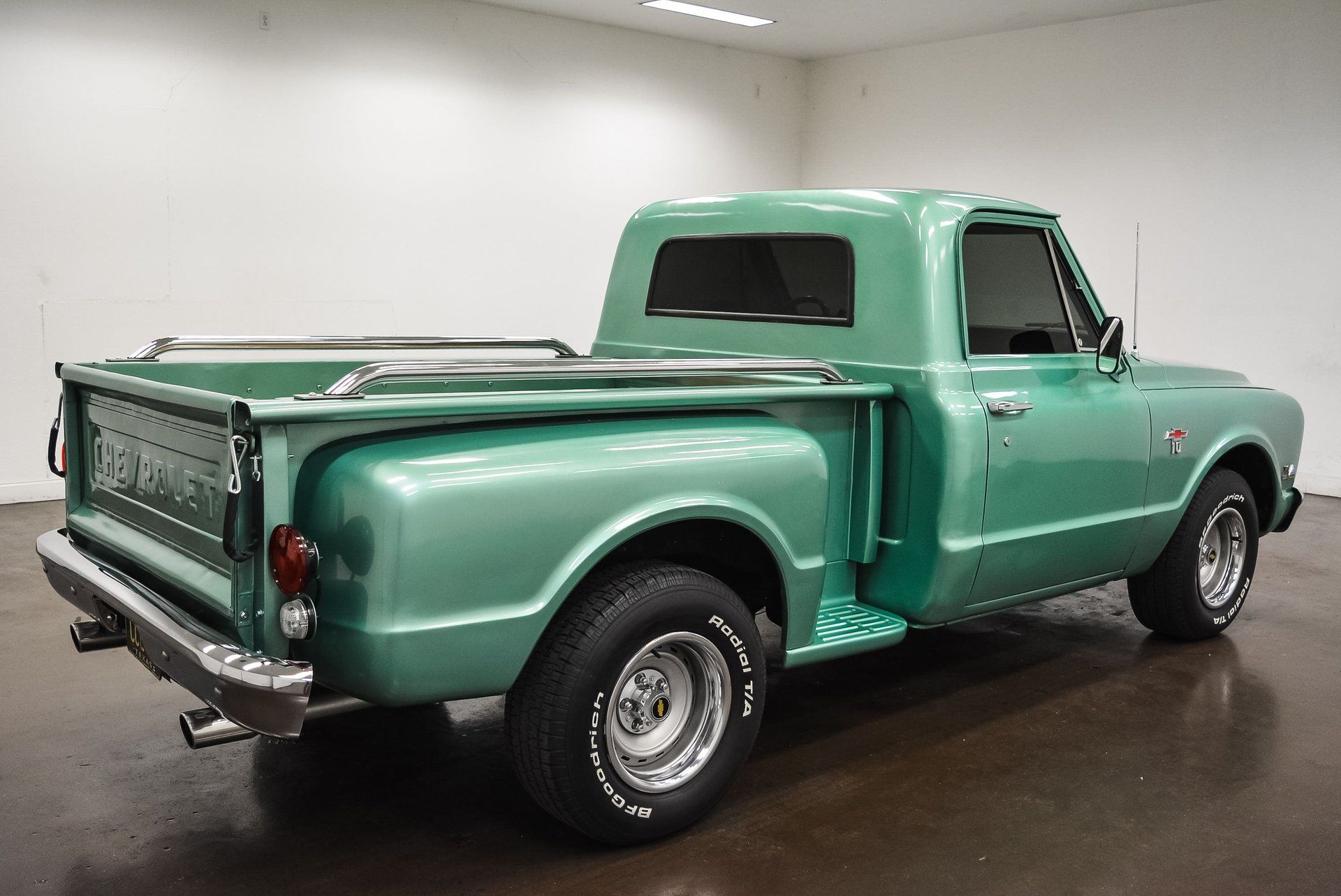 On the outside, this freshly restored pickup has it all: great paint, shiny chrome, and fresh trim. The narrow stepside bed has wood planks with stainless steel strips that make it almost too nice to use for any serious hauling.
We also like the Rally wheels wrapped with BFGoodrich white letter tires. This is definitely more of a street truck than an off-roader. Compared to other trucks of its era, it should handle and stop reasonably well, too, thanks to its power steering, power front disc brakes, and upgraded front sway bar.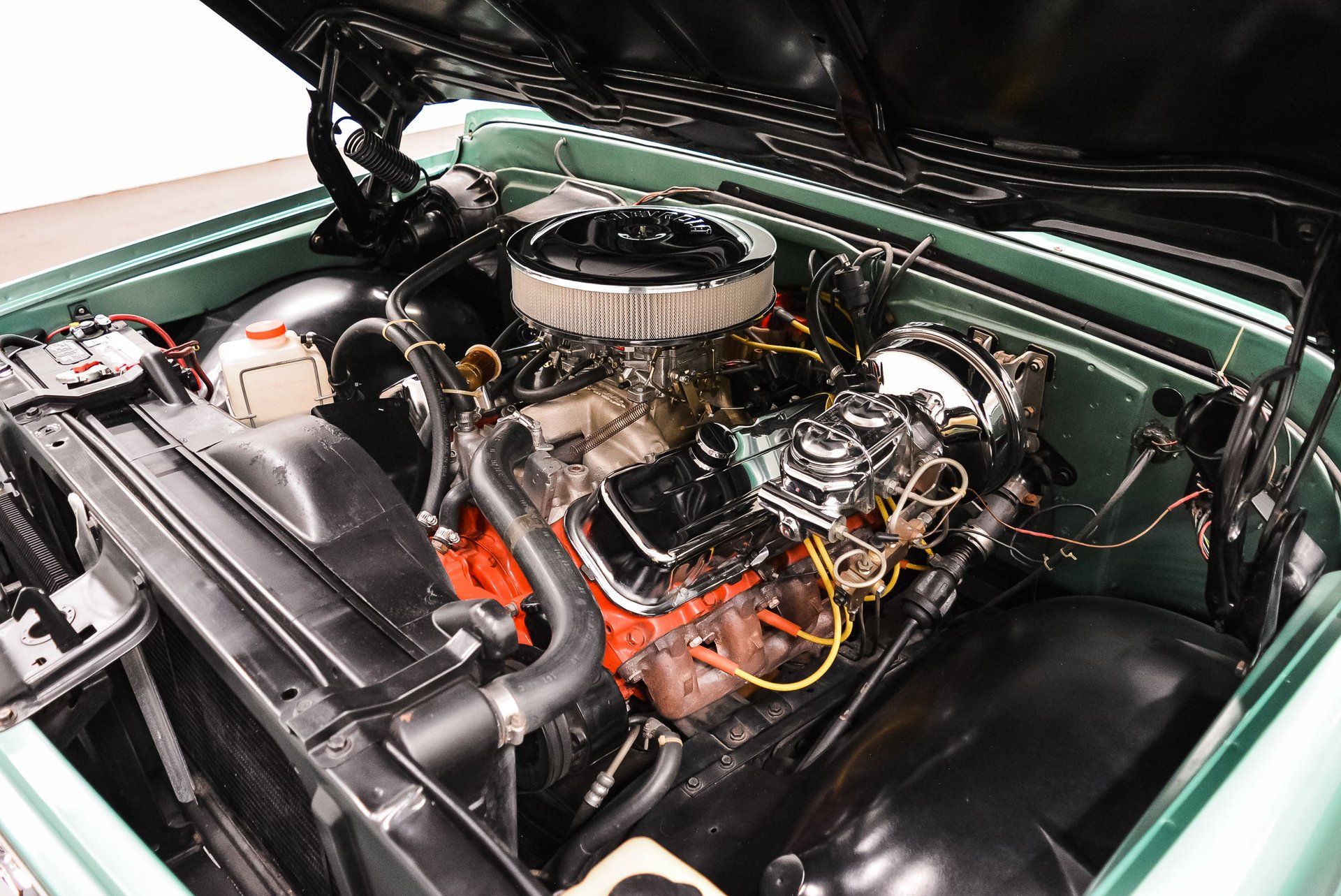 If you look closely, you'll notice a badge on the front fender that looks like it could have come off of a Corvette or a muscle car of the period. It hints at the big surprise under the hood –a 427 cubic inch big block V8.
According to the add, the big block breathes through an Edelbrock carburetor perched atop an Edelbrock aluminum intake manifold. Spent gases are sent through a dual exhaust. There's plenty of chrome detailing under the hood, but we're sure that this truck would attract a lot of attention regardless at a car show.