Almost everyone loves small pickups. We like them even more with V8 power.
---
First generation S10s have a delightfully boxy, utilitarian style that is timeless. These trucks are beloved by their owners. Of course, it helps that they lend themselves to V8 conversions.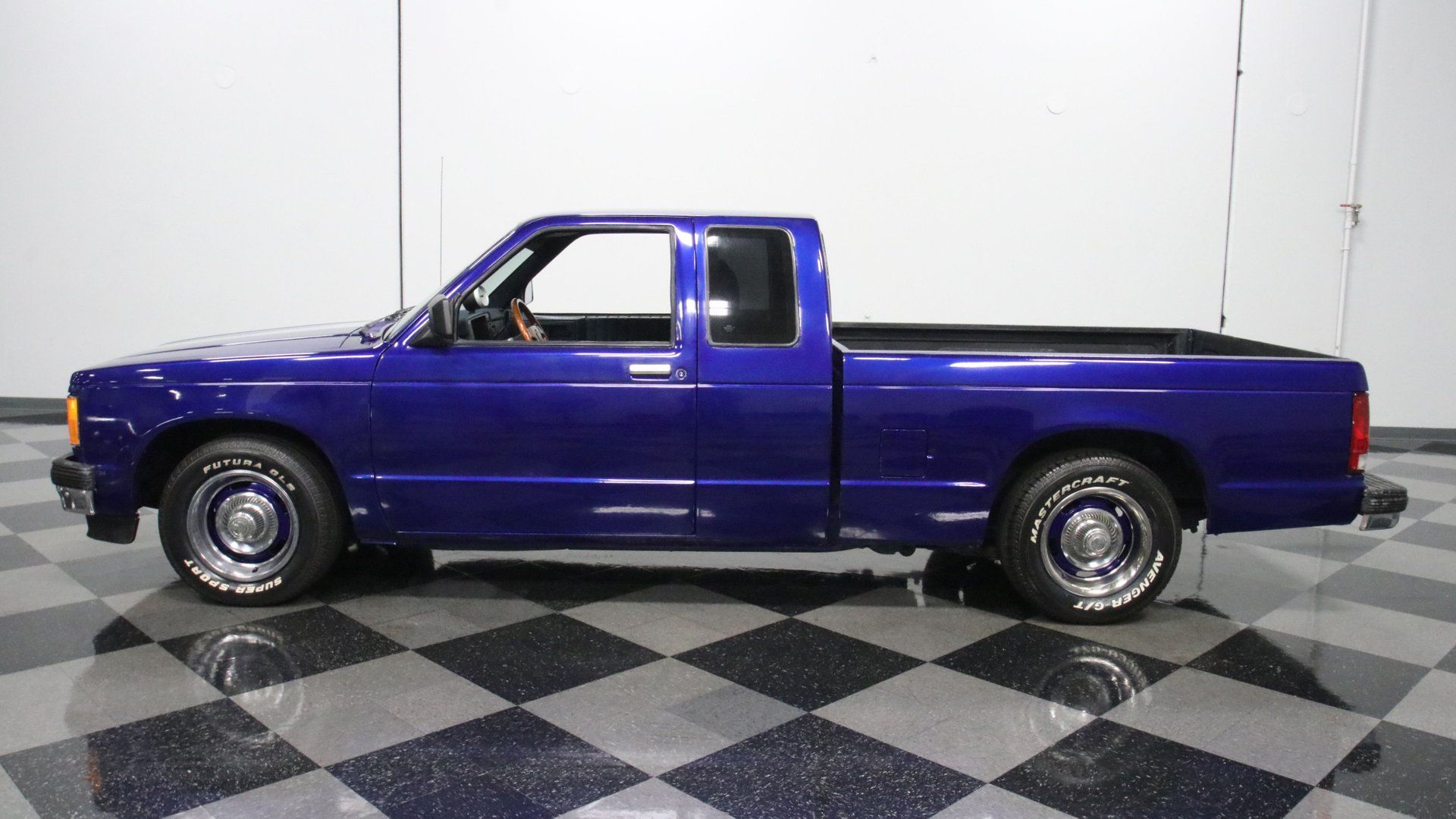 That's exactly what happened to the S10 you see here. Finding these trucks in clean, rust free condition is difficult. These were inexpensive work trucks, so must were used up and thrown away. The V8 under the hood is just a bonus, as far as we're concerned.
What a bonus it is, though. Even a mild 350 small block is enough to make this truck a lot of fun. With most of these trucks weighing well under 3,000 pounds, they have an impressive power to weight ratio.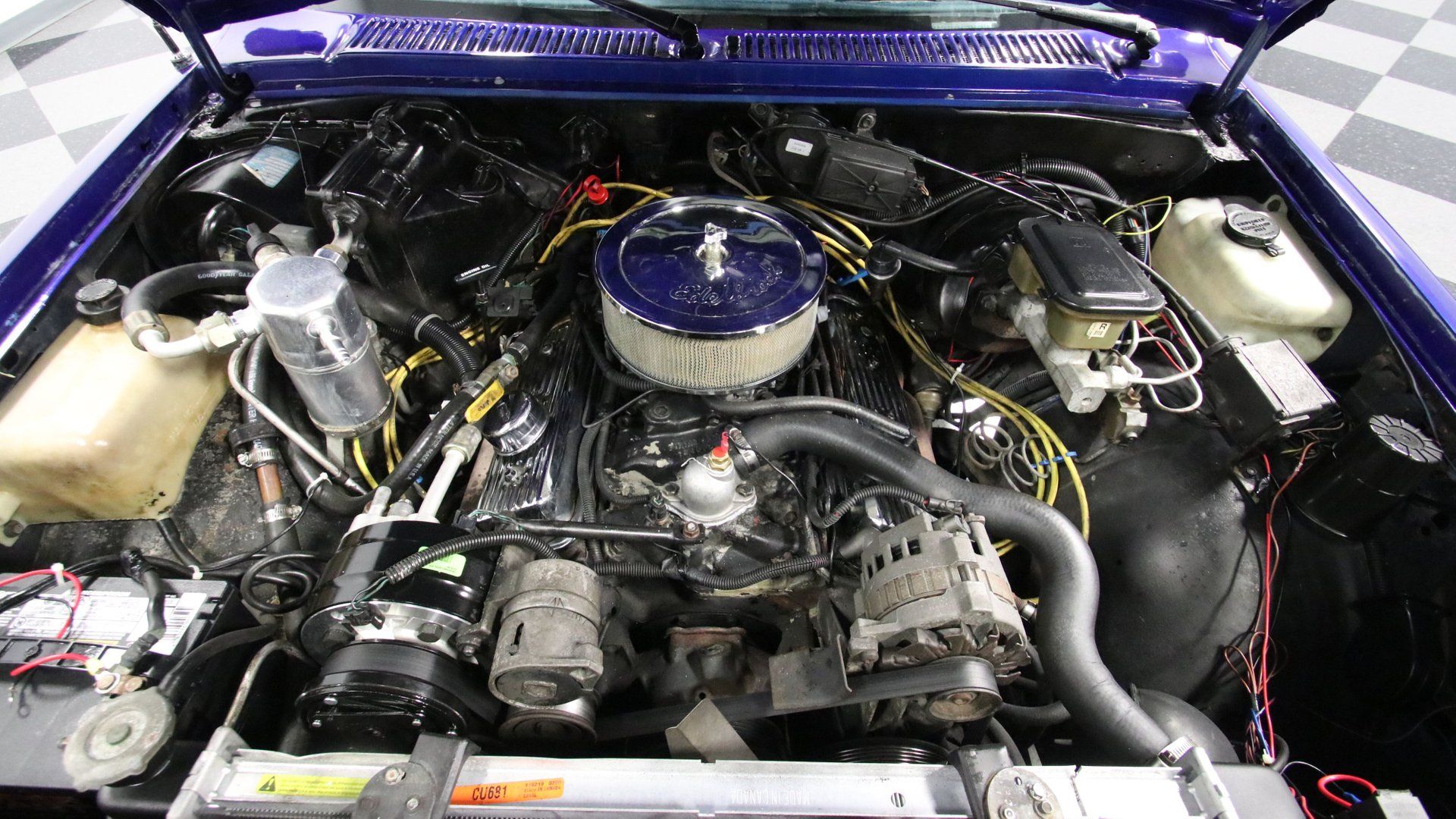 We also appreciate this truck's subtly lowered stance, as well as the Corvette Rallye wheels. The wheels have painted centers color-matched to the truck's unique shade of purple, while the silver racing stripes on the body compliment the polished wheel trim well.
Inside, you'll find a utilitarian, mostly original interior. Updates include a modern stereo and air conditioning that's been converted to R134a. In addition to the stereo and A/C, power steering and an overdrive transmission make this one a bit more street-friendly than a lot of S10 V8 conversions we've seen.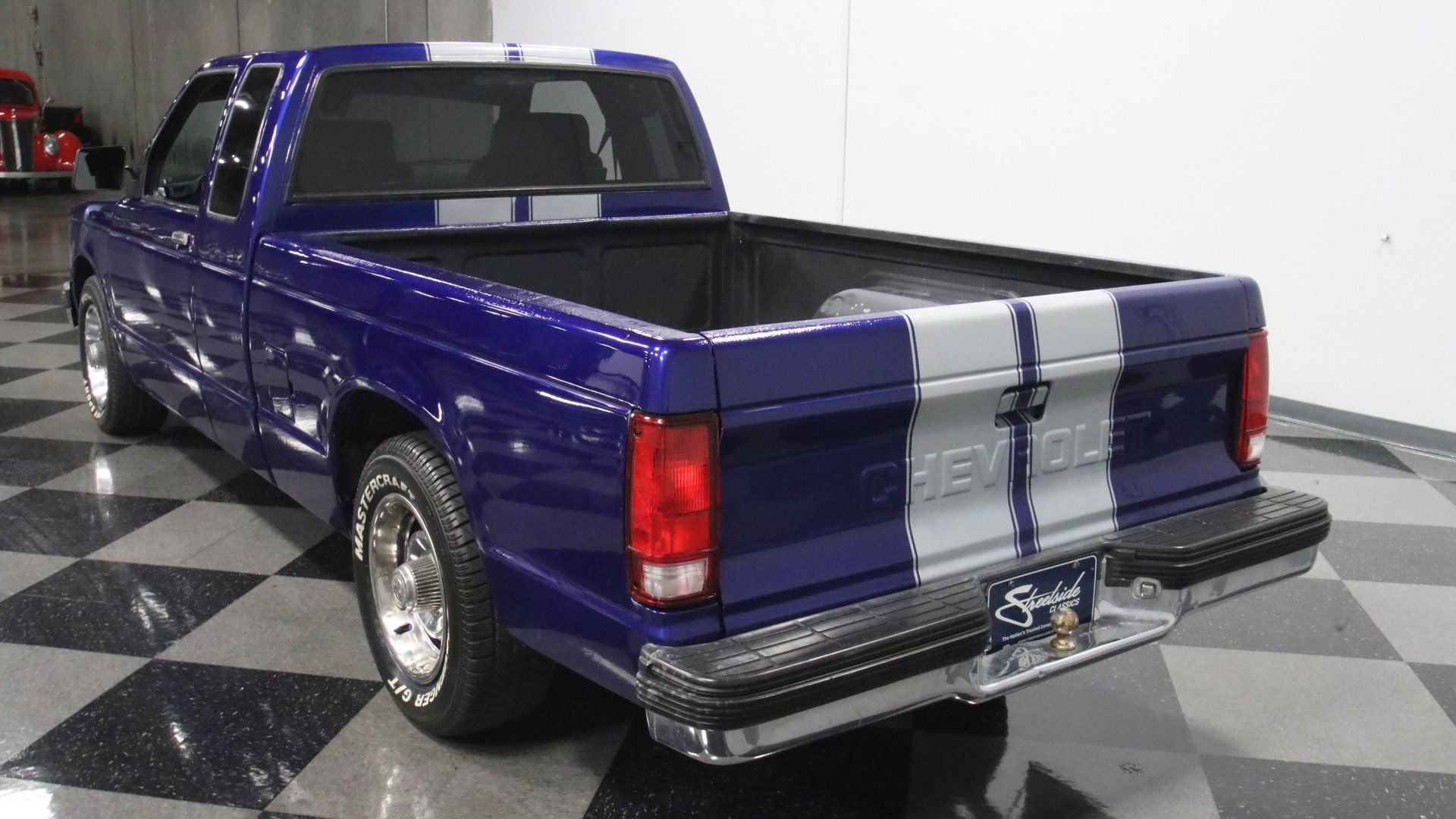 Many conversions also utilize the single cab body, but we like the added comfort and convenience of the extended cab. We'd probably daily drive this truck in teh summer months if it was ours.
We found it right here on Motorious, located at Streetside Classics in Lithia Springs, Georgia. If you'd like to bring this truck home, it's surprisingly affordable, with an asking price of just under $15,000. That should leave enough in the budget for some additional personalization and tidying up if you so choose.