With a painstaking restoration like this, it's almost too nice to take off-road.
---
Today's philosophical conundrum: Did the popularity of early SUVs lay the groundwork for the proliferation of modern SUVs, or did the popularity of modern SUVs make classics like this 1972 Chevrolet K5 Blazer more popular? It's a chicken/egg scenario for sure, but either way, classic SUVs like the Ford Bronco and Chevy Blazer are red hot in the collector car market right now.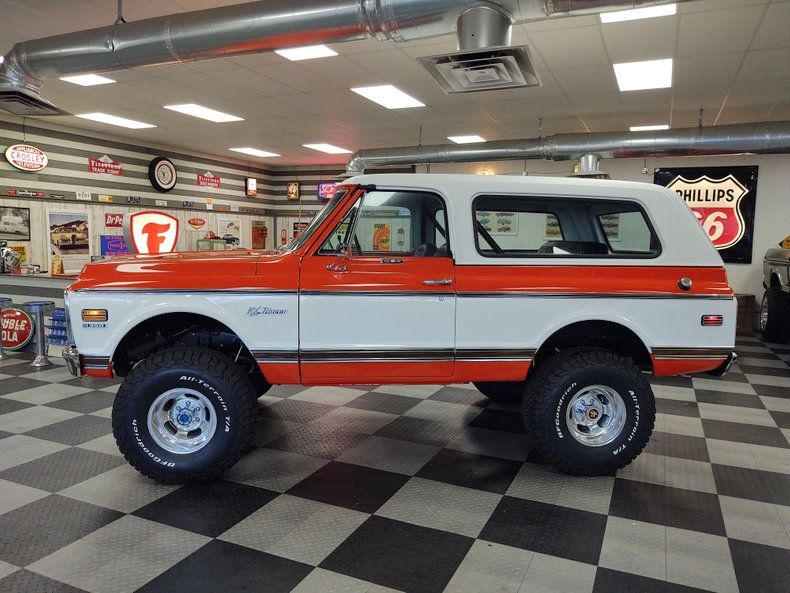 This classic two-tone orange and white K5 Blazer was recently subjected to a full restoration. No detail was an afterthought, and the end result is a truck that looks far nicer than any factory original truck ever did.
The first generation of K5 Blazers shared their styling with the beloved "Action Line" pickups of 1967-1972. Unlike later Blazers, these first-generation K5 Blazers were all full convertibles. Partway into the second generation, the Blazer would switch to a "half-cab" design with a removable cap over the rear seats. it was certainly safer and more watertight, but a whole lot less fun.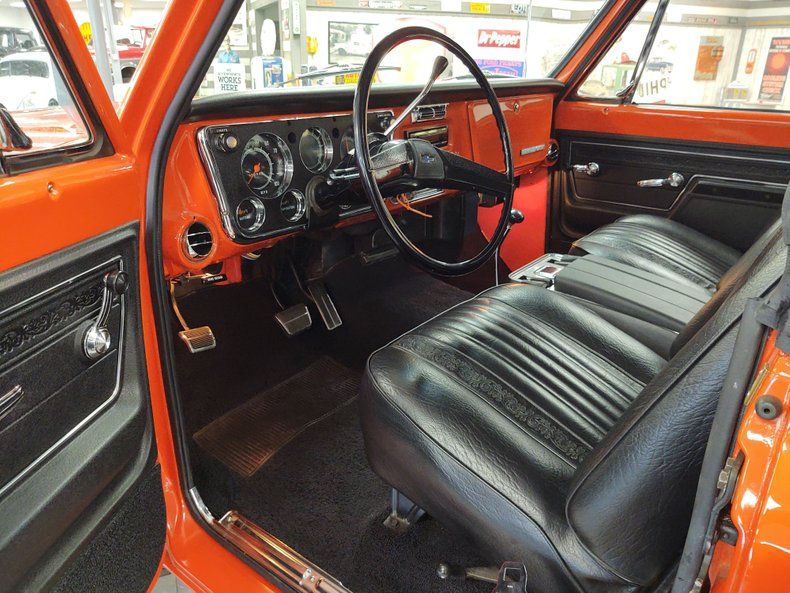 This K5 Blazer is particularly well-equipped. The cockpit is a pleasant place to see the great outdoors, thanks to the bucket seats with a center console and armrest, and the factory air conditioning certainly makes it more comfortable in the summer.
You'll also find a tilt steering column and power steering, as well as disc brakes at all four corners. One recent, non-factory addition is a Bluetooth stereo. There's also a 4" lift kit installed, as well as substantially larger off-road tires.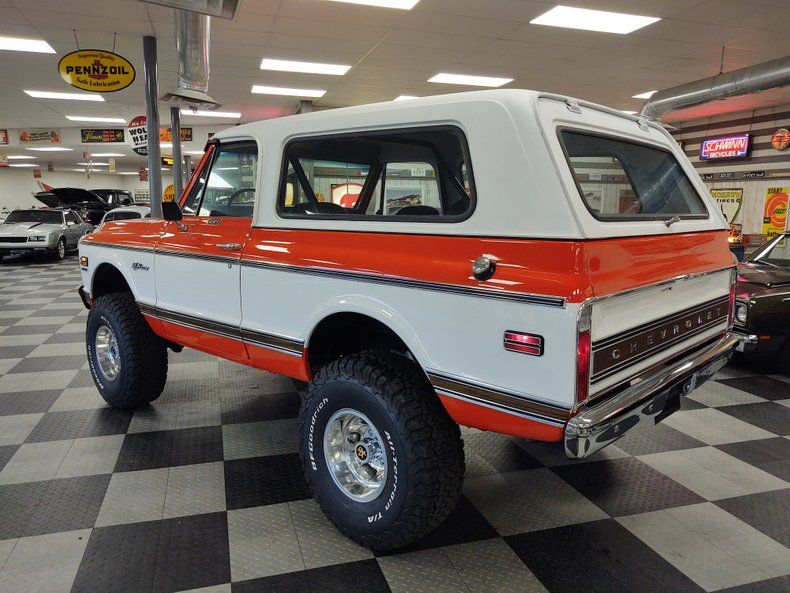 If this is something you'd like to bring home for yourself, you can find it offered at GAA Classic Cars' November 2020 auction, which runs from November 5 through November 7.