This Cobra replica makes big power, but thankfully, it has better underpinnings than the original.
---
Carroll Shelby's Cobra is one of the most iconic cars of all time. Getting your hands on a real one will cost you big money. That's probably why kit-built Cobras are so popular.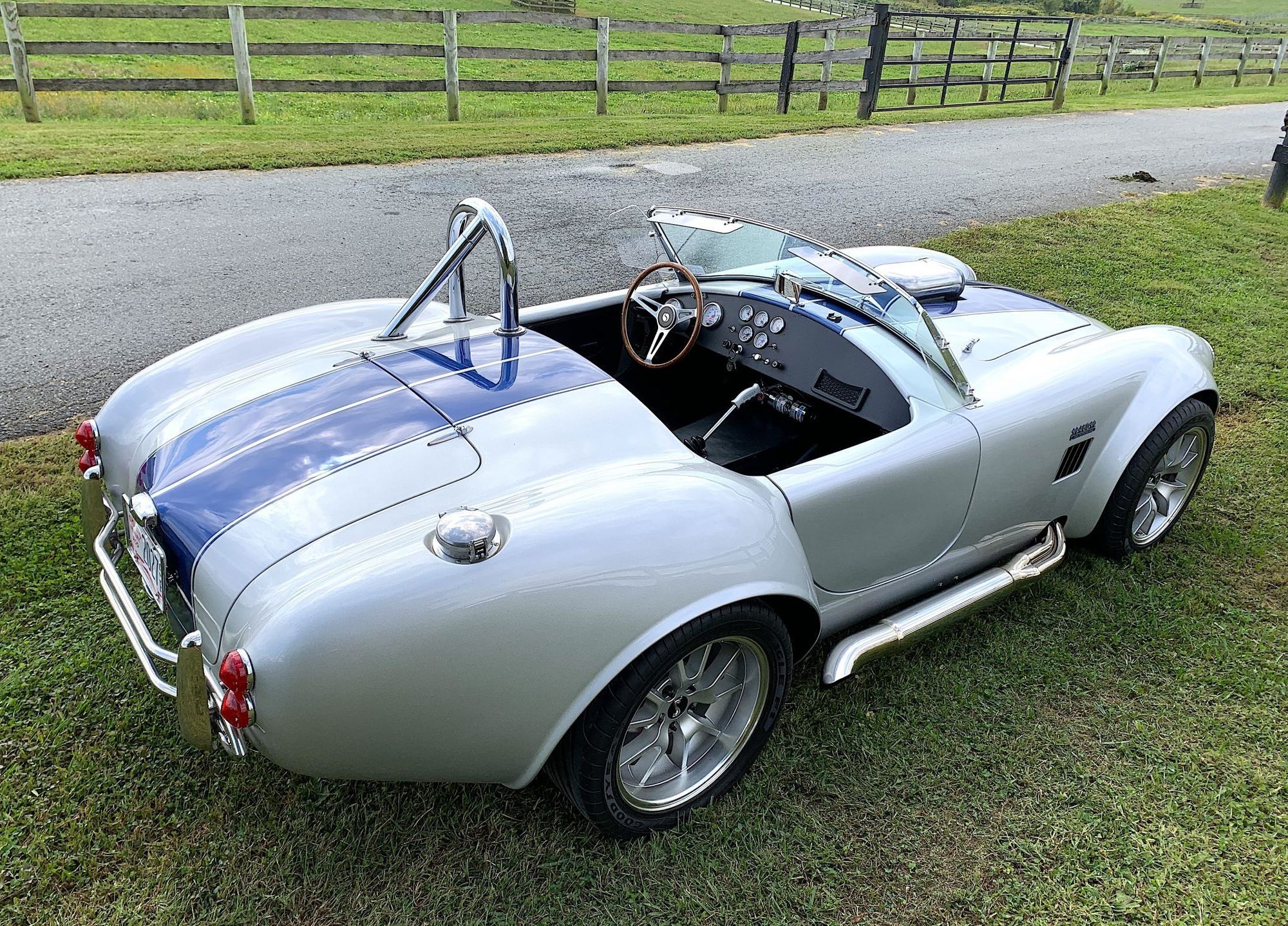 There are perhaps dozens of different kit manufacturers, but a few stand head and shoulders above the rest. Factory Five is one of those companies.
Their Cobra replicas take full advantage of the advances in technology that have happened since the 1960s, and the end result is a car that looks and feels like a real Cobra, but is better in nearly every way.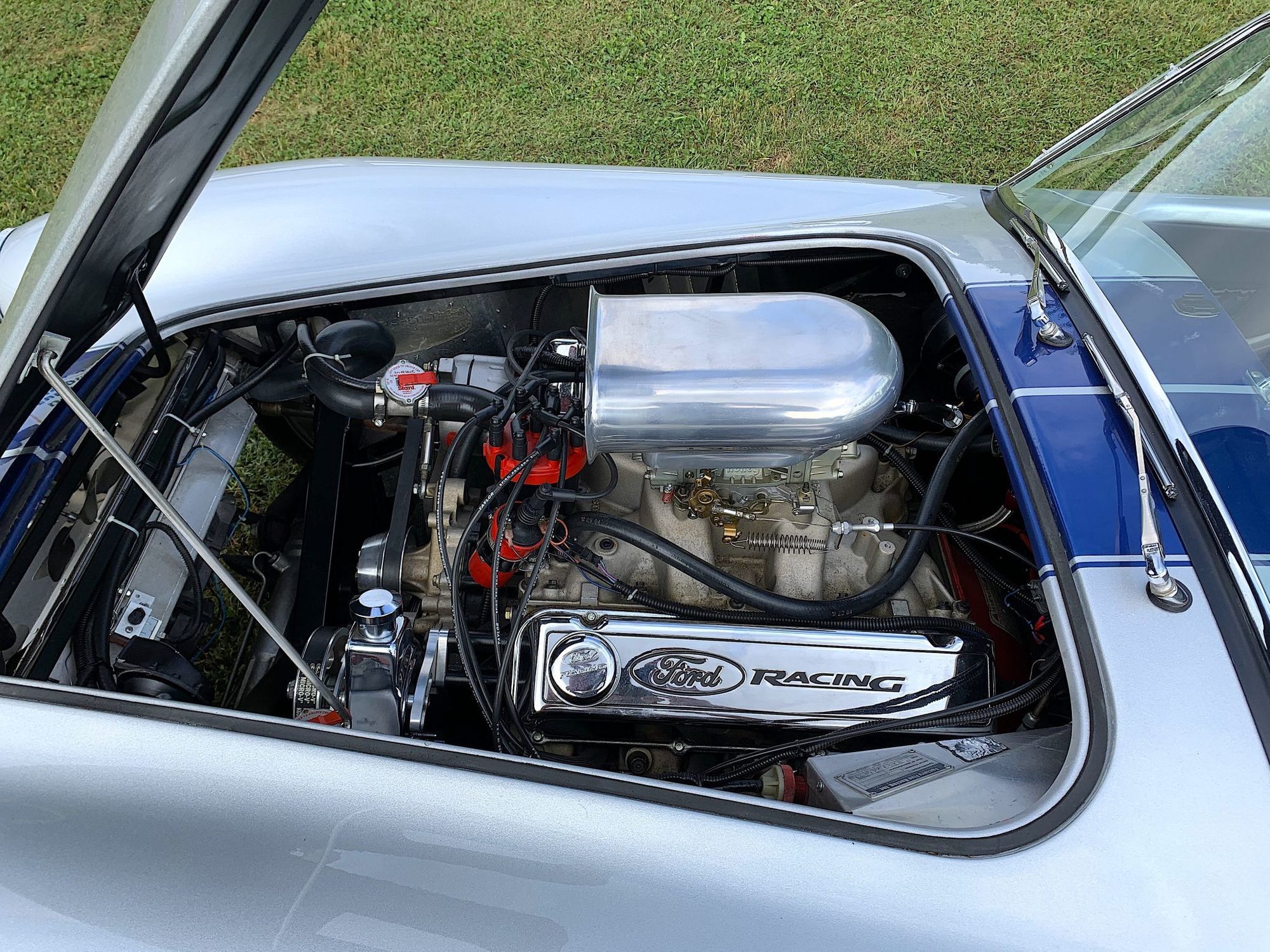 The car seen here was completed in 2016, and it's powered by a 460 cubic inch V8 hooked up to a Tremec five speed manual transmission. Ford Performance calls this crate engine the Boss, and rates it at an astonishing 575 horsepower.
The silver paint with blue stripes looks stunning, and it's a nice change from the standard blue and white we're used to seeing on Cobras. We aren't sure about the FR500 Mustang wheels. They look good, but we might prefer something a little more era-appropriate.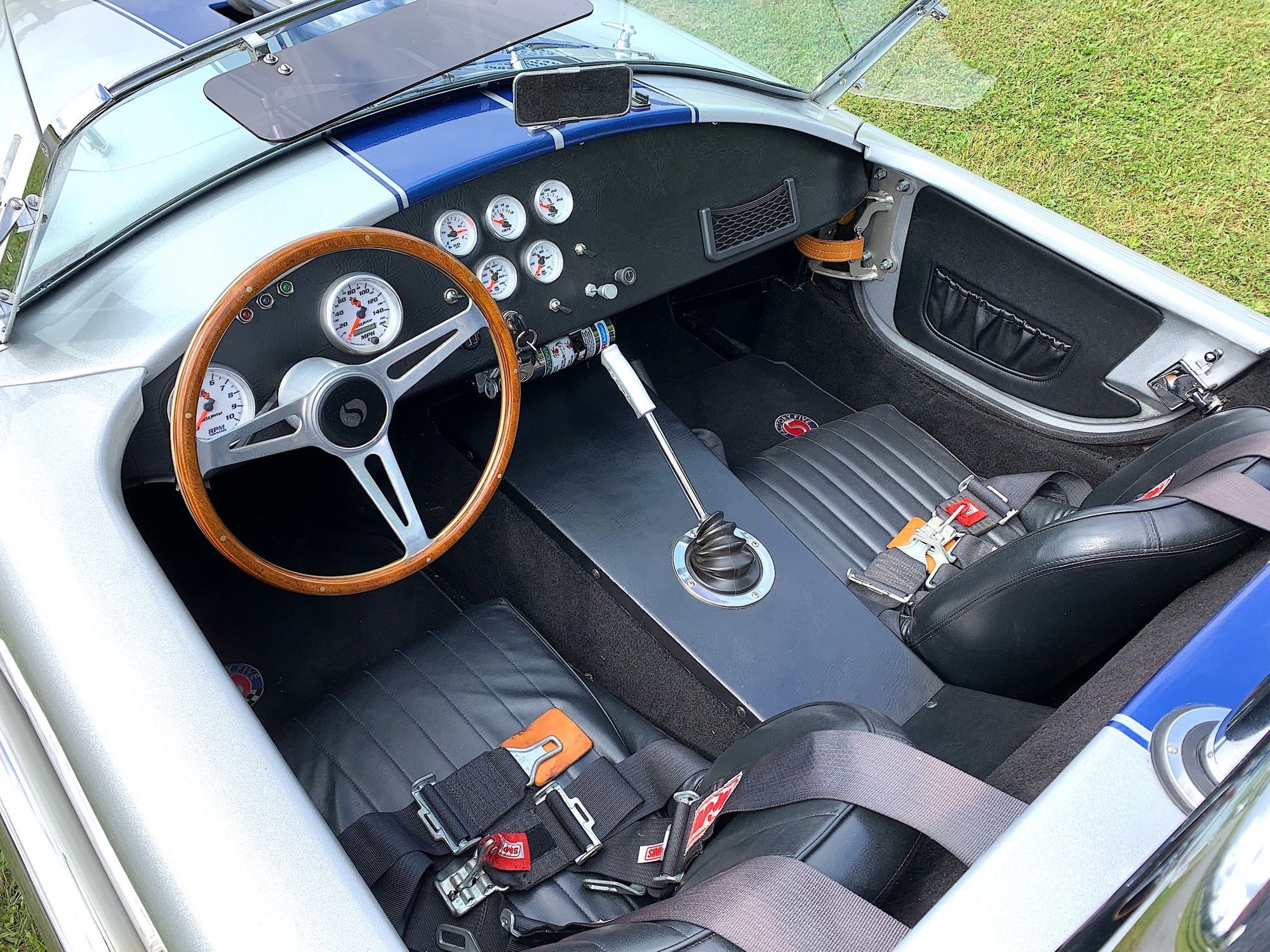 The interior is trimmed with black vinyl all the way around, and the four point Simpson harness and the 160 mile per hour speedometer let you know that this Cobra means business and requires careful application of the long skinny pedal. Like any venomous snake, it'll bite you with a quickness if you aren't careful.
You can find this excellent Cobra replica on Bring A Trailer in Quarryville, Pennsylvania. Bidding is still active, but you can rest assured that the final selling price will be considerably less than a nearly-priceless original. You might still be afraid to take this one out of the garage, but for a very different reason.