Grow your own food during the apocalypse using this old workhorse, or just enjoy a vintage American tractor.
---
We have all kinds of interesting vehicles on Motorious, including tractors like this 1952 International Harvester Super C. There are all kinds of possibilities with a machine like this. Maybe you've always been fascinated by vintage tractors and would love to tinker with one. Perhaps you want something unique to lead the local Independence Day parade, or you're a collector of old farm machines. Or maybe you have every cool toy but this.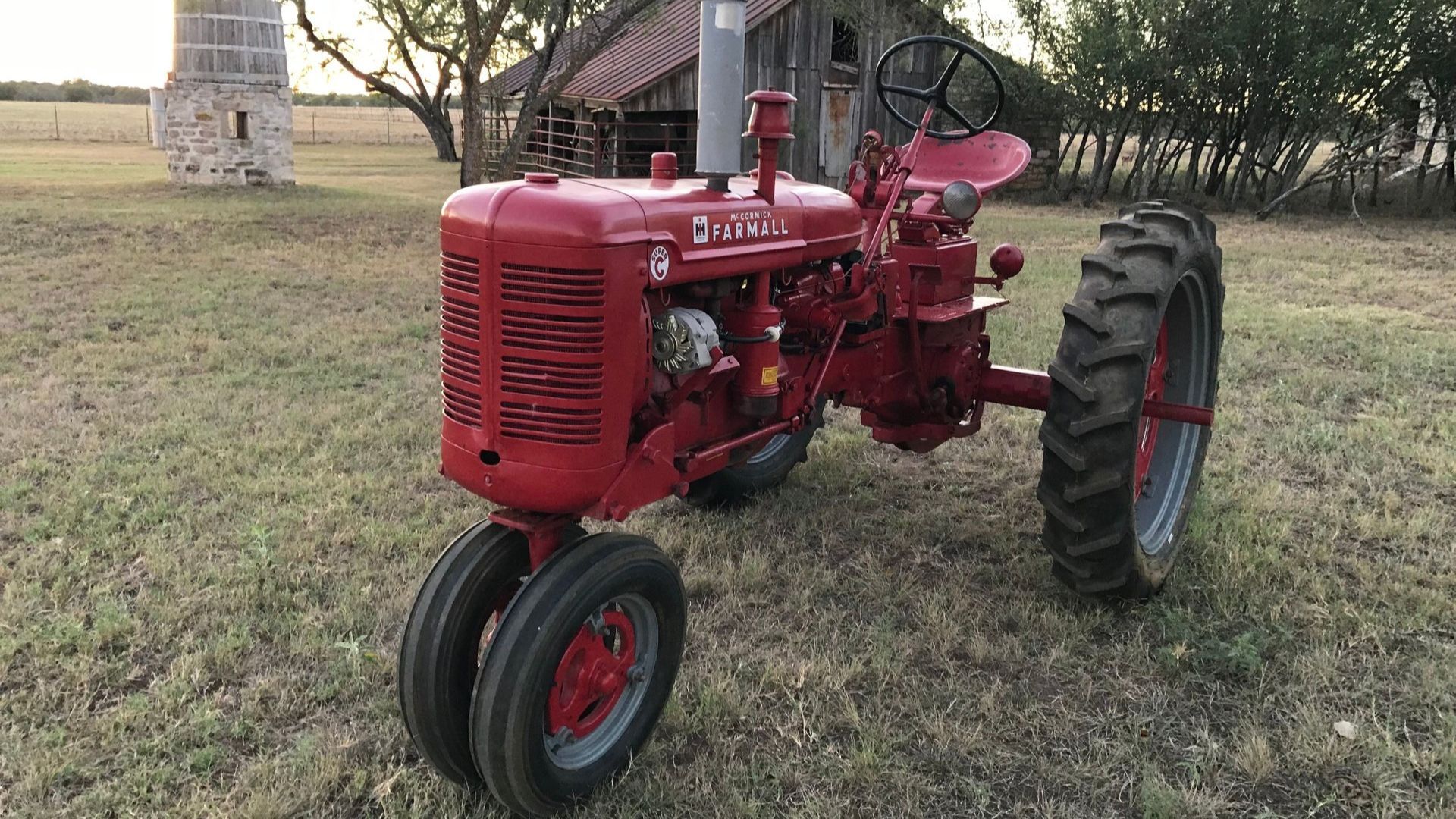 While a classic muscle car or hot rod certainly will turn heads, not nearly as many people have a tractor from the early 50s. We certainly don't get many of these, but they're interesting and overall simple machines. What's great is the conversion to a 12-volt electrical system has already been done, eliminating a very real fire risk and modernizing this Super C for more reliable enjoyment.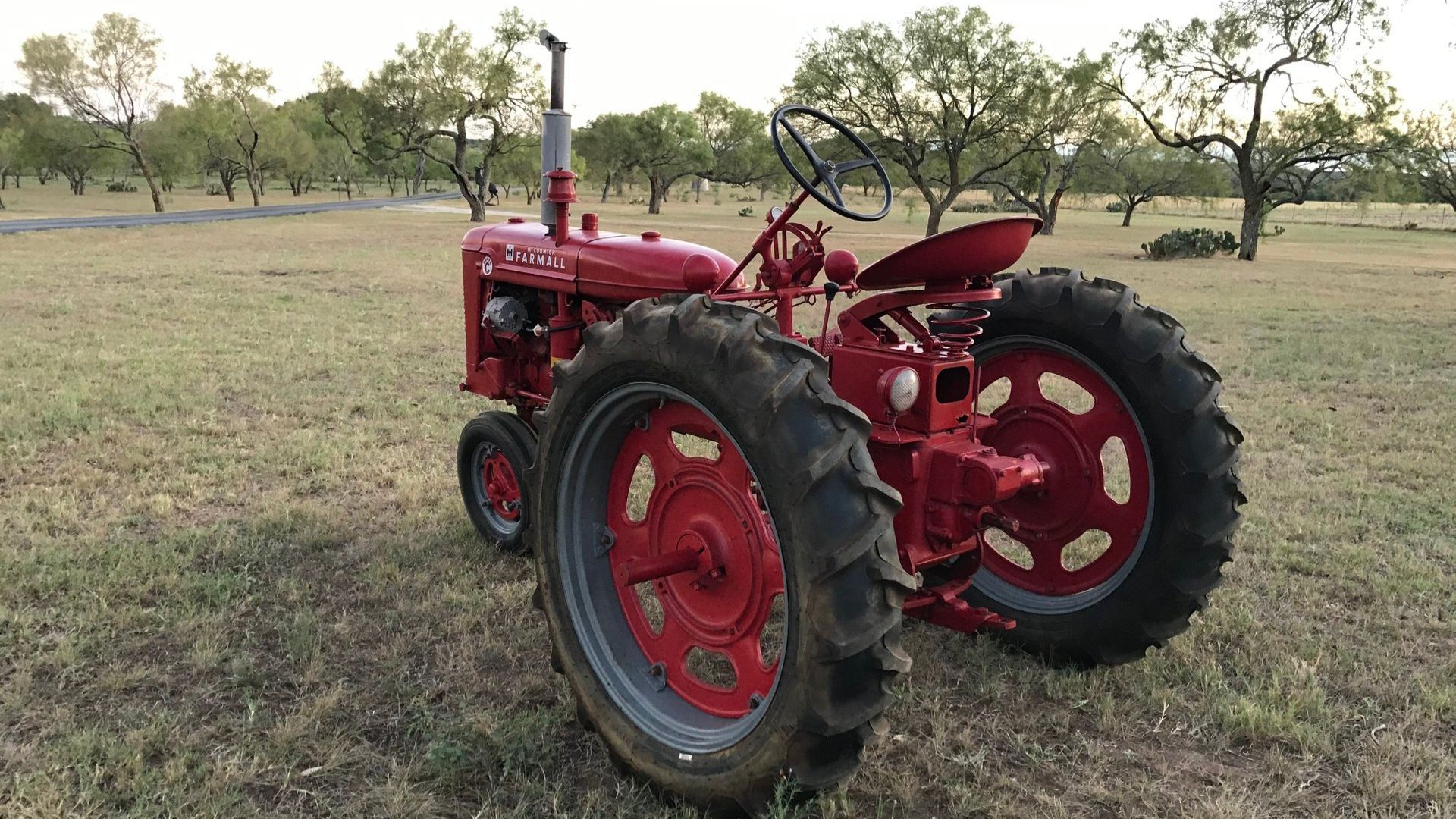 According to the seller, the engine fires up and runs well, so you can immediately start enjoying this tractor. The tires are also supposed to be free or damage and have sufficient tread, which you can see well enough in the pictures.
Overall, the cosmetic condition of this tractor isn't half bad. The red paint makes it look like a true classic, plus with some elbow grease it looks like it might shine up nicely. The matching red wheels don't look like they have any damage, while the seat, steering wheel, lights, and other equipment all appear to be in good condition.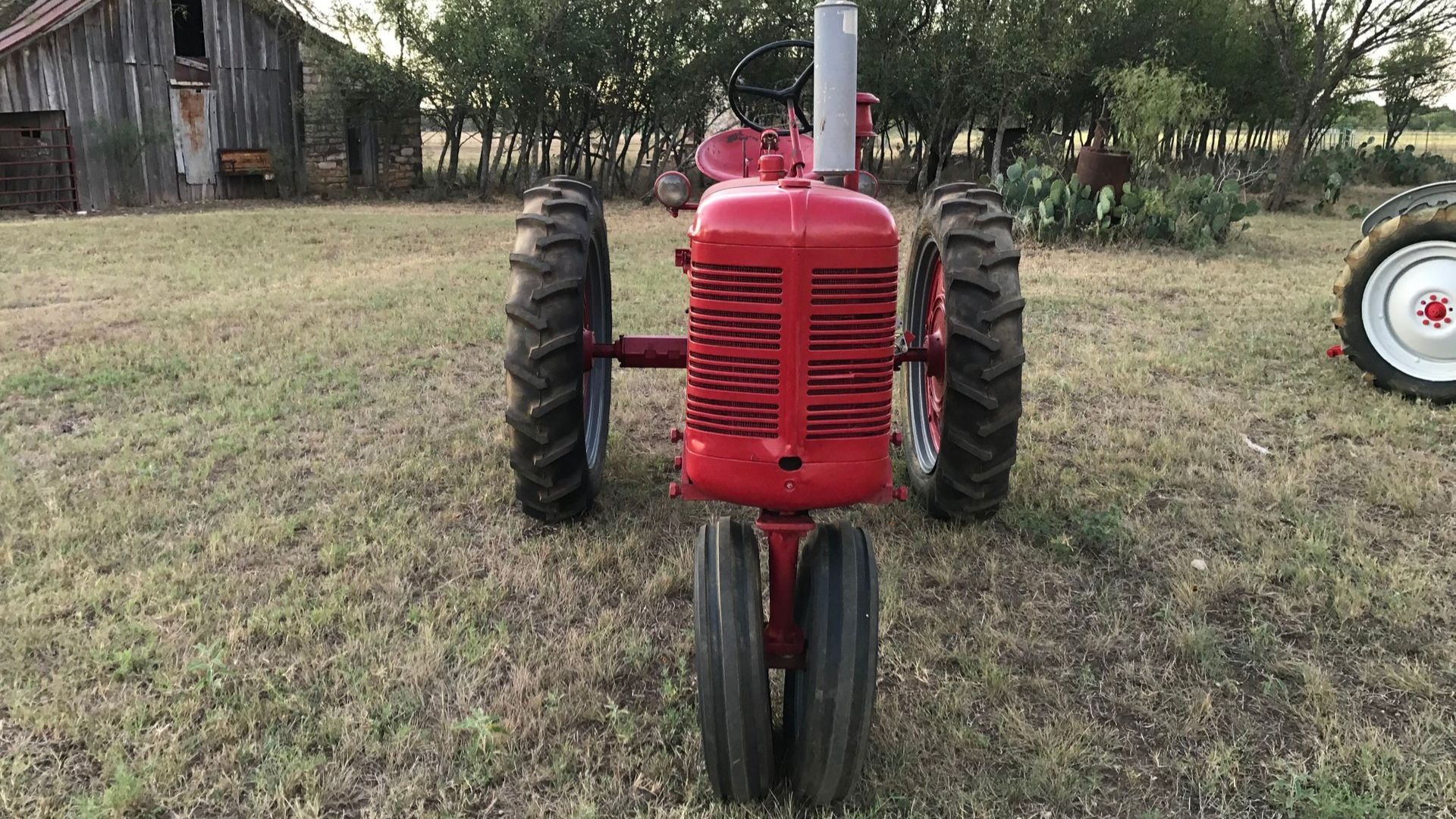 This is a tricycle-style tractor like what you'd picture would be on a family farm after WWII. It's easy to paint a picture of pastoral tranquility just looking at this International Harvester. You're getting a slice of Americana, something which should be lovingly preserved for future generations. Plus you might be in the position to put this tractor to work.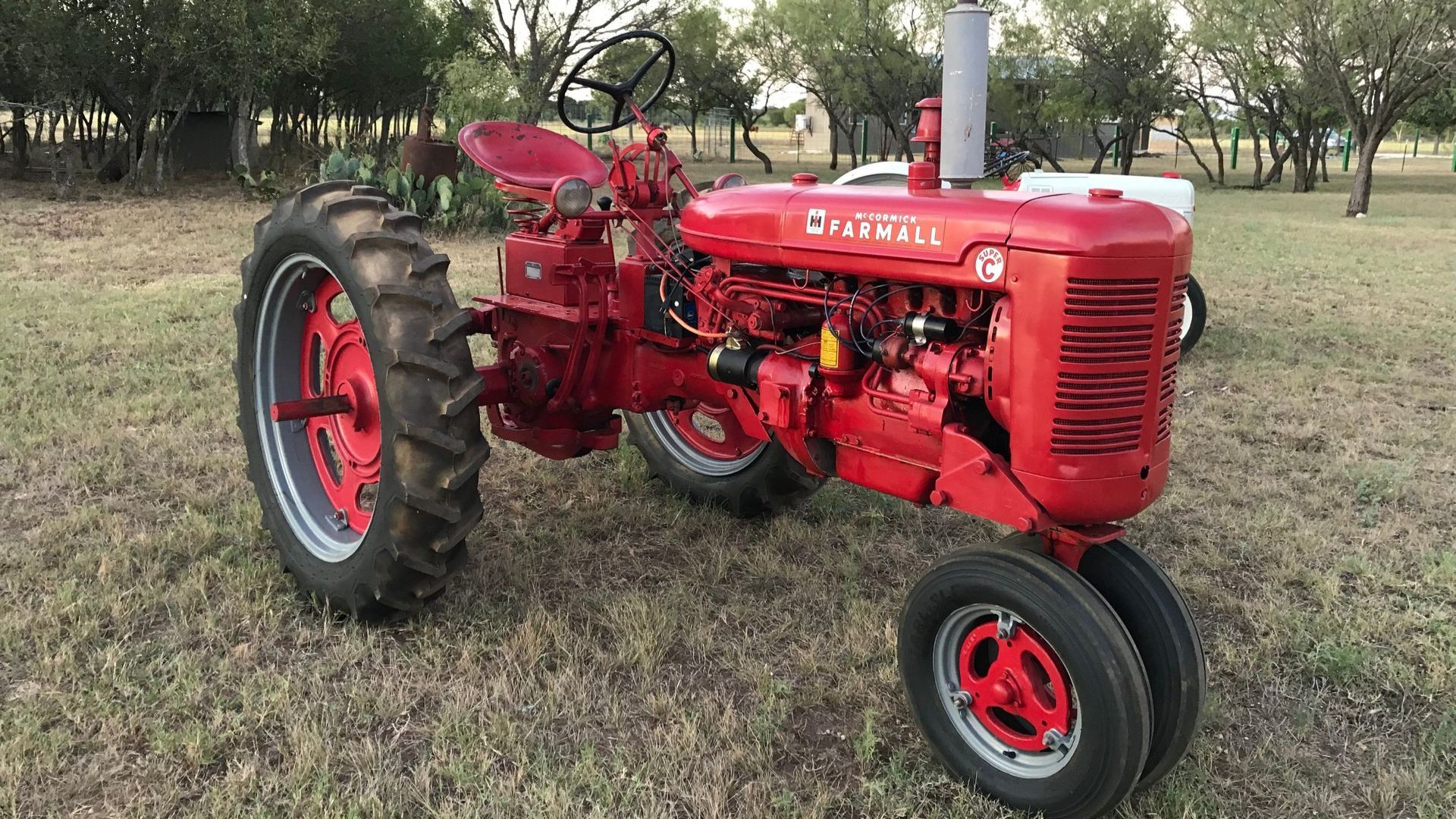 If you want to make the unusual addition of this 1952 International Harvester Super C to your garage or barn, you'll need to get in touch with Street Dreams, the dealer handling the sale.
Check Out These Interesting Vehicles