Born for the battlefield, this classic Thing is one creative custom.
---
The Volkswagen Type 181, also known as the VW Thing in the U.S., was a military vehicle based on the iconic Beetle, and while civilian versions of the Type 181 were built from 1971 until 1980, the Thing was only available in the U.S. for the 1973-75 mode years. As such, just seeing a VW Thing is a rare occurrence, but this custom 1973 Volkswagen Thing is definitely an eye-catching classic.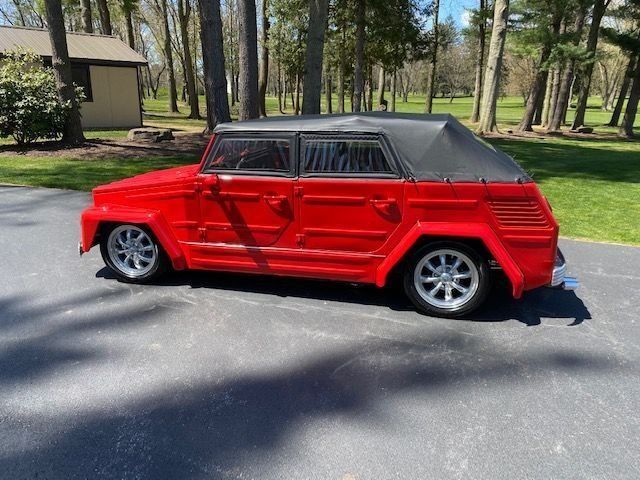 That's because this particular Thing has been chopped and lowered and given plenty of bright chrome work that should draw the attention of any hot rod lover. This VW will certainly get some criticism, but those eight-spoke wheels look surprisingly good tucked under the Thing's flat fenders. The fire engine red paint job spices up the VW's slab-sided body design, while the custom top still allows for open-air driving; it looks like the removable doors and folding windshield are still operational as well.
Dropping the top and removing the doors gives a better look at the equally custom interior. Although it's still a very basic interior, custom two-tone seat covers and a monster tachometer create a sportier cabin, while the foot-shaped gas pedal and aftermarket stereo make this Thing perfect for cruising and showing. It isn't clear if any mods were performed to the 1.6-liter flat-four engine, but the engine compartment looks as clean and custom as the rest of the car!
Regardless of whether you're a VW fanatic or just passionate about custom classics, this chopped and lowered 1973 Volkswagen Thing is sure to catch your eye. It's currently listed for sale through Showdown Motors for $25,900, and you can click HERE to make an offer.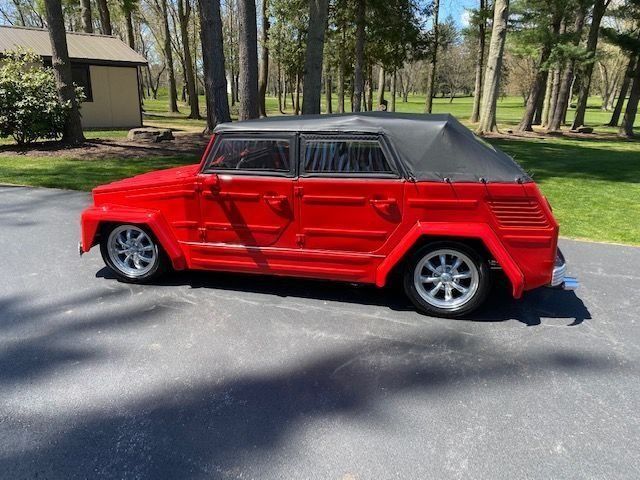 Related Articles...