The end result is a shocking new valuation for this seemingly plebian pickups.
---
If you thought a 20-year-old Honda Civic Si selling for $52,000 was crazy, you'll be even more surprised to learn that this 1985 Chevrolet K20 Scottsdale just sold for $84,500 on Bring A Trailer on June 22. Yes, that's right. This plain-looking Chevy truck sold for more than a fully loaded 2020 Chevrolet Silverado HD costs and significantly more than you'd pay for a custom '49 Chevy 3100 restomod.
General Motors built millions of these square-body Chevy and GMC trucks from 1973 through 1991, but what makes this one worthy of that price is its crazy-low odometer reading of 589 miles – ok, 588.9 miles, to be exact! And almost half of this truck's miles were driven this year, according to the vehicle history report.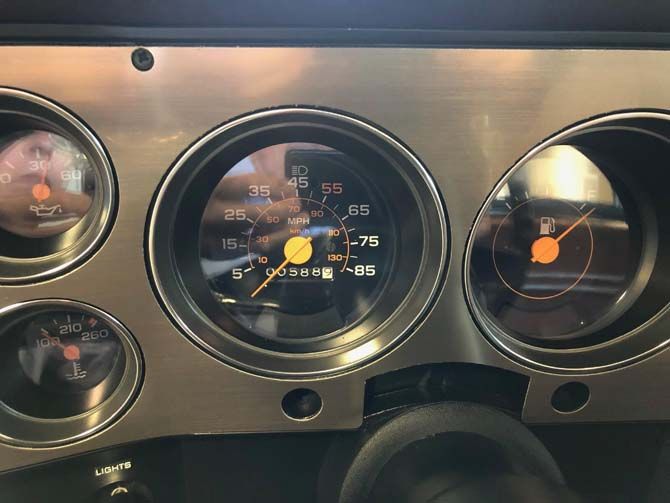 The story behind this big, brown three-quarter ton 4x4 is about what you'd expect from a low-mileage classic in this kind of condition. It was special ordered by a customer in Ohio who died shortly after buying the truck, and the family tucked it away before selling it in 2018. The truck looks absolutely flawless from its Indian Bronze Metallic, chrome and aluminum tailgate trim to the perfect interior and ultra-clean undercarriage.
It's clear that a handful of truck lovers really wanted to buy this Chevy, too. In the last hour that the listing was live, a heated bidding war erupted sending the asking price skyrocketing and more than doubling from $38,000 to its final sales price of $84,500 in just 45 minutes. While this Chevy is likely to be the nicest original, unrestored square body left in existence, this shocking sales price will surely impact valuation of these trucks.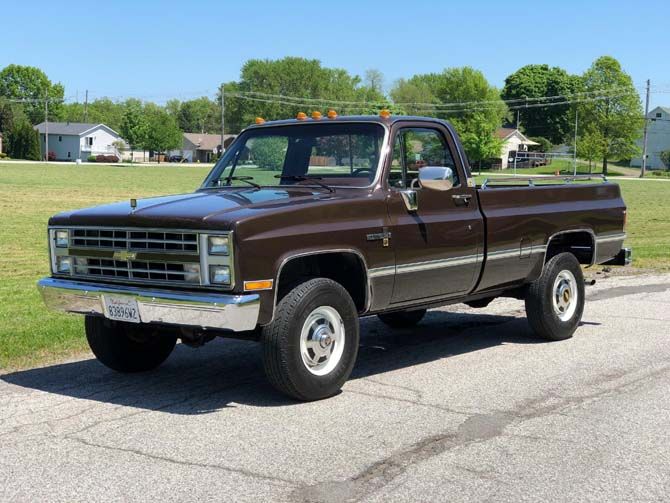 Source: Bring A Trailer