This is, after all, the Ferrari that broke the internet…
---
We've been around quite a few impressive cars, but even as jaded as we are it's always a treat to see a Ferrari LaFerrari in person. Seriously, photos don't do these hybrid supercars justice. They look fast and when they were built they were the fastest and most powerful production car out of Maranello. Plus, at $1.4 million they were ultra-exclusive, yet they sold out in no time. People were so hog-wild over these things they mobbed every website offering information and pictures when the reveal went live.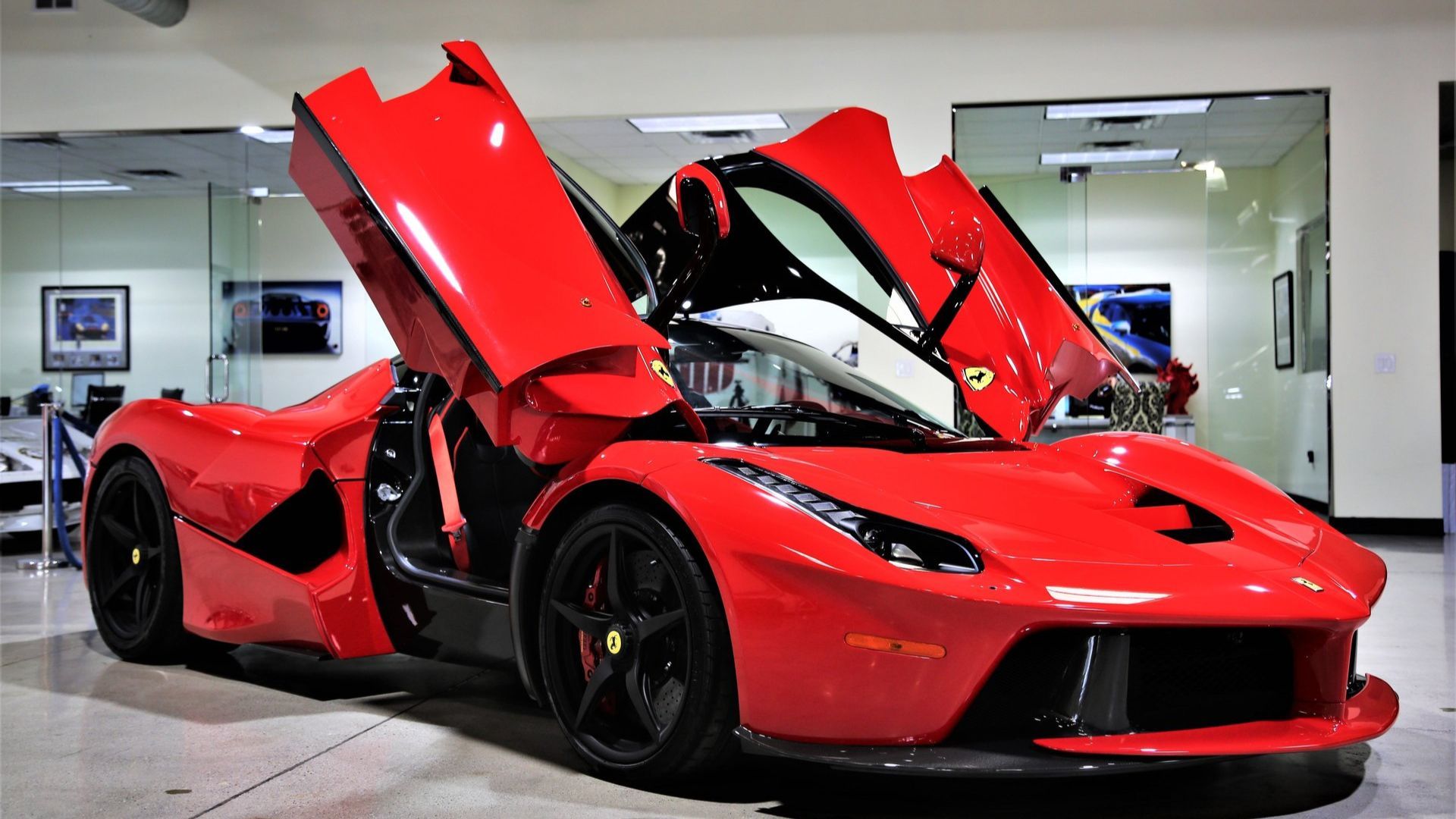 Here we are 7 years later and these supercars are still impressive. And this one is for sale, boasting just 1,296 miles on the odometer and looking like it's barely been touched. That Rosso Corsa paint and black interior with red piping is about as close to perfection as you can get.
It was a big deal with Ferrari announced it had married a hard-hitting 6.0-liter V12 engine with an electric motor for a combined output of 943-horsepower. Just the gas engine was the most powerful naturally-aspirated unit used on a Ferrari road car ever, but to add that electric motor with the instant torque delivery made this supercar something else.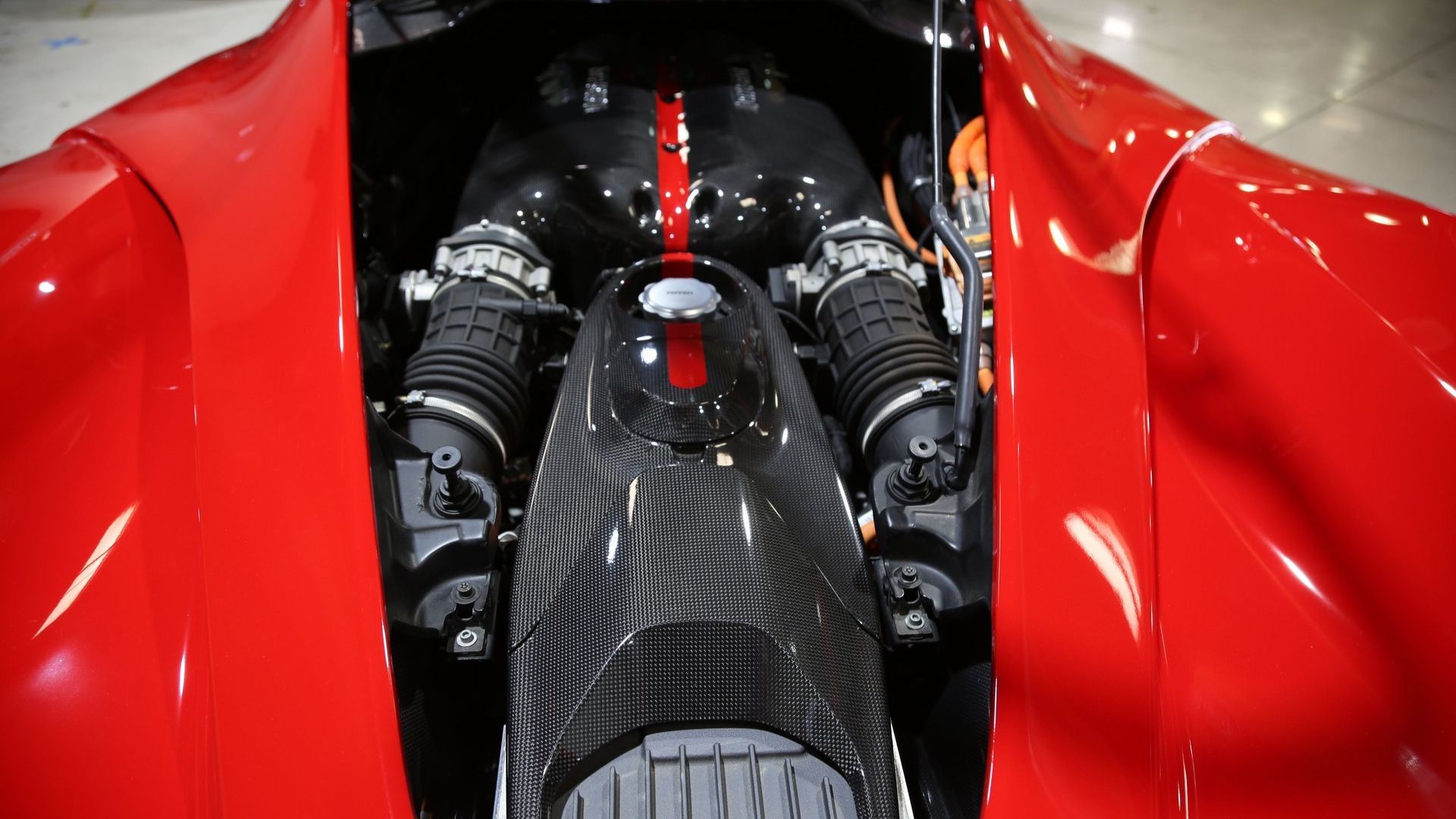 Of course, that super sexy body isn't just about wowing your eyeballs. It's designed to slip through the air and keep this Ferrari planted to the road or track surface, especially at high speeds. Engineers paid especially close attention to weight distribution since it affects acceleration, stopping, and cornering performance. This supercar was designed to deliver the best possible driving experience.
While not overly plush, the cockpit is still a comfortable space for such a high-strung, performance-oriented vehicle. Everything from the steering wheel to the floating center stack of buttons has been designed for ease of use, especially as you're navigating tight turns on a track.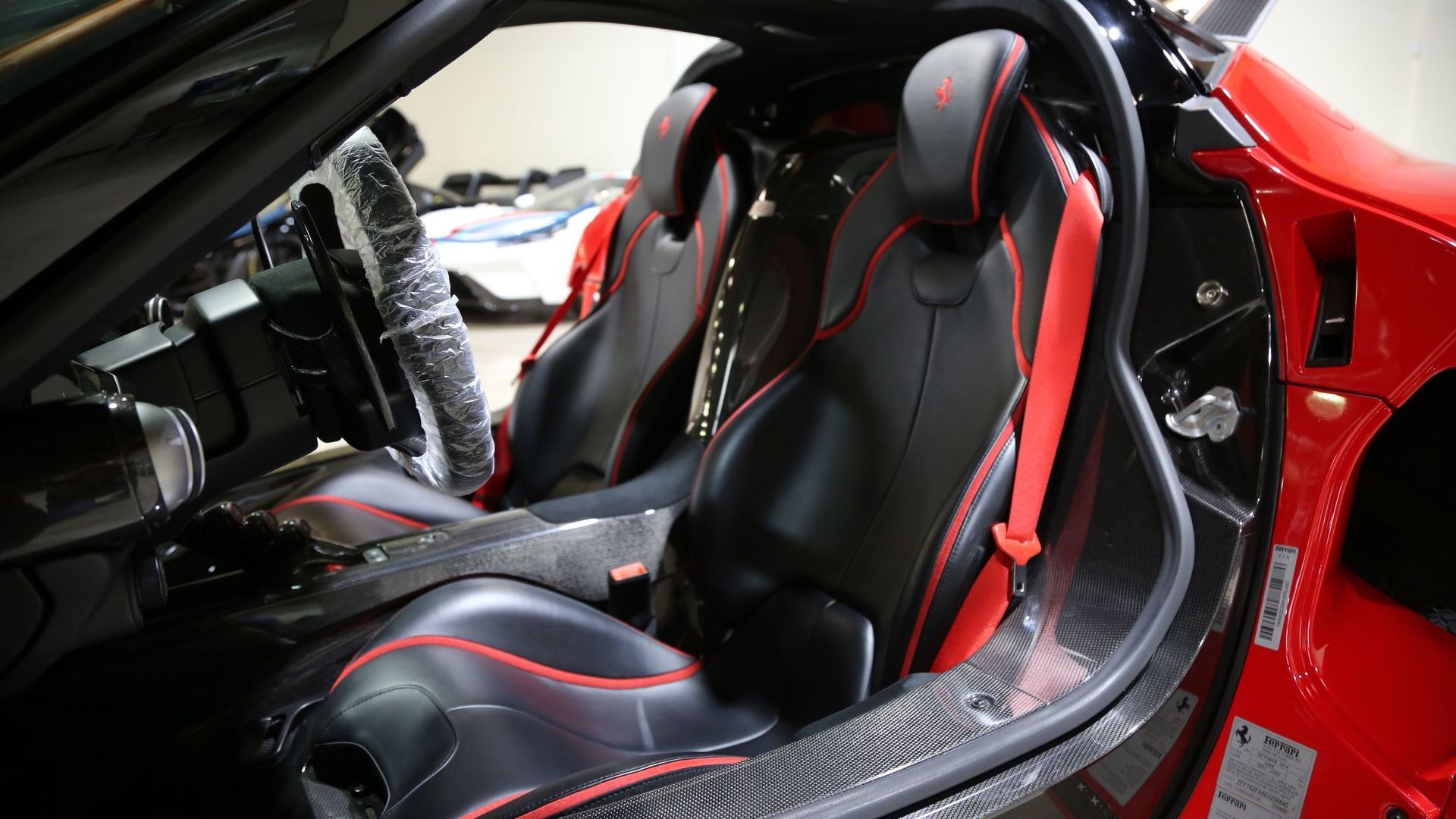 You probably already know this, but the long-term appreciation potential for the LaFerrari is high. Yes, nothing's guaranteed and all, but this supercar is a pretty sweet investment opportunity. Plus, it's something you can just sit back and admire as well as show off to guests with extreme pride.
See the listing for this Ferrari by clicking here.