This hybrid supercar has a Buy It Now price which will make your eyes water.
---
Some cars are automatically lust-worthy from the time they were revealed. This 2014 Ferrari LaFerrari falls into that category, which along with the Porsche 918 Spyder and McLaren P1 made hybrids something sexy for the first time ever. It was quite the shock to the general populace which had come to associate the regrettable Toyota Prius with hybrid powertrains. Well, now you can own a piece of that magic, because this LaFerrari with a rare color combo is for sale on eBay, if you can stomach the price.
It's time to just drop the Buy It Now price for this Ferrari LaFerrari, instead of making you dig through this entire article to find it: $2,999,980. Yes, it's just $20 off a cool $3 million. In other words, for most this is just a fantasy vehicle and will remain that way. But is it overpriced or a deal?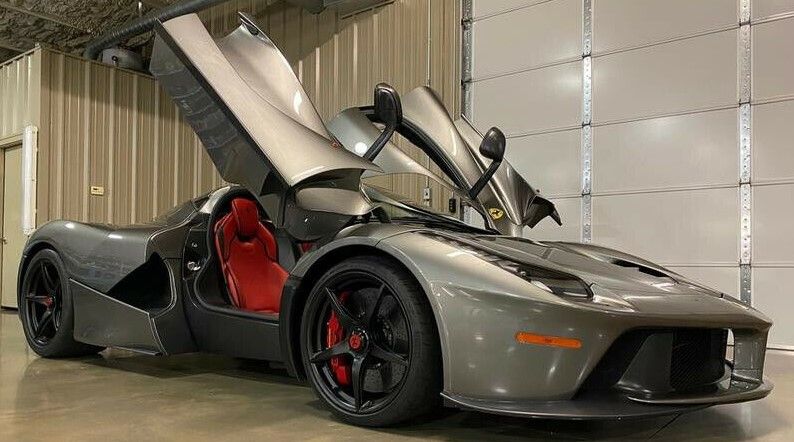 This Ferrari has a Grigio Ferro over Red scheme which looks quite nice, even though it strays from the traditional Italian formula. It's a rare color combo, so if you want something unique this would tick off that box, although LaFerraris in general are unique by nature.
Don't be fooled, though, because a metallic gray exterior won't make this thing fly under the radar anywhere. From the pictures and description, everything about this supercar looks immaculate, almost like it was just delivered by Ferrari. Of course, the listing says it has only 709 miles on the odometer, so that explains why this ride looks barely used.
Even though it has low miles, this LaFerrari doesn't come with the manufacturer's warranty, although considering its age that's hardly a shock. However, the listing says a full service was performed by Ferrari and the supercar is "100%." It can only be assumed that means there are no mechanical or electrical faults.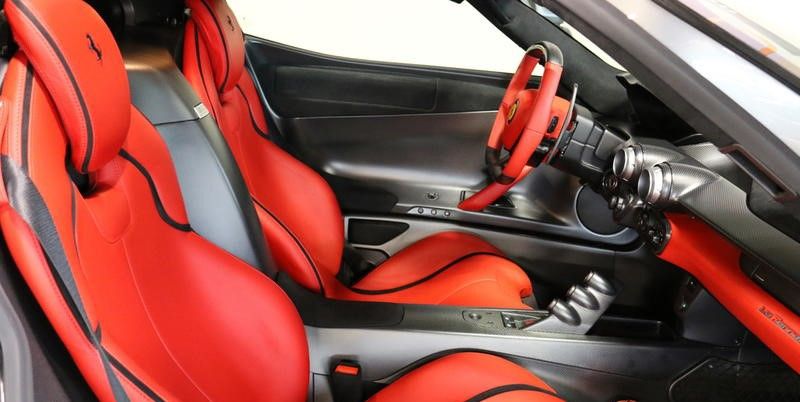 If what's described in this listing is accurate, the Buy It Now price on this Ferrari could be considered overpriced. Let's be honest: a Ferrari not painted Rosso Corsa is a disappointment to many. You might say that's boring, but it's true. Red Ferraris are iconic. Since this seller is asking for top-tier pricing on a LaFerrari, even with such low mileage, it needs to be perfect in every way.
Someone with the money to pay for this purchase might disagree and that's their prerogative, but with LaFerrari values falling in the past year and a half, now is the time to be prudent about this kind of purchase. If you were to hold onto the Ferrari for the long run, it might be worth paying this kind of a price, but if your plan is to own it for a short period it might not be the right vehicle for investment.
Images credit: eBay
More Ferraris