You'll definitely get noticed with this ride…
---
Some people are content to blend in with everyone else by driving something utterly boring like a Nissan Altima or Ford Taurus. There are those who want to stand out by driving a flashier ride like a Toyota Supra or Ford Mustang. Then there are drivers who really want to turn heads and make people talk. For that third group we present this 2004 Chevrolet Corvette Nomad.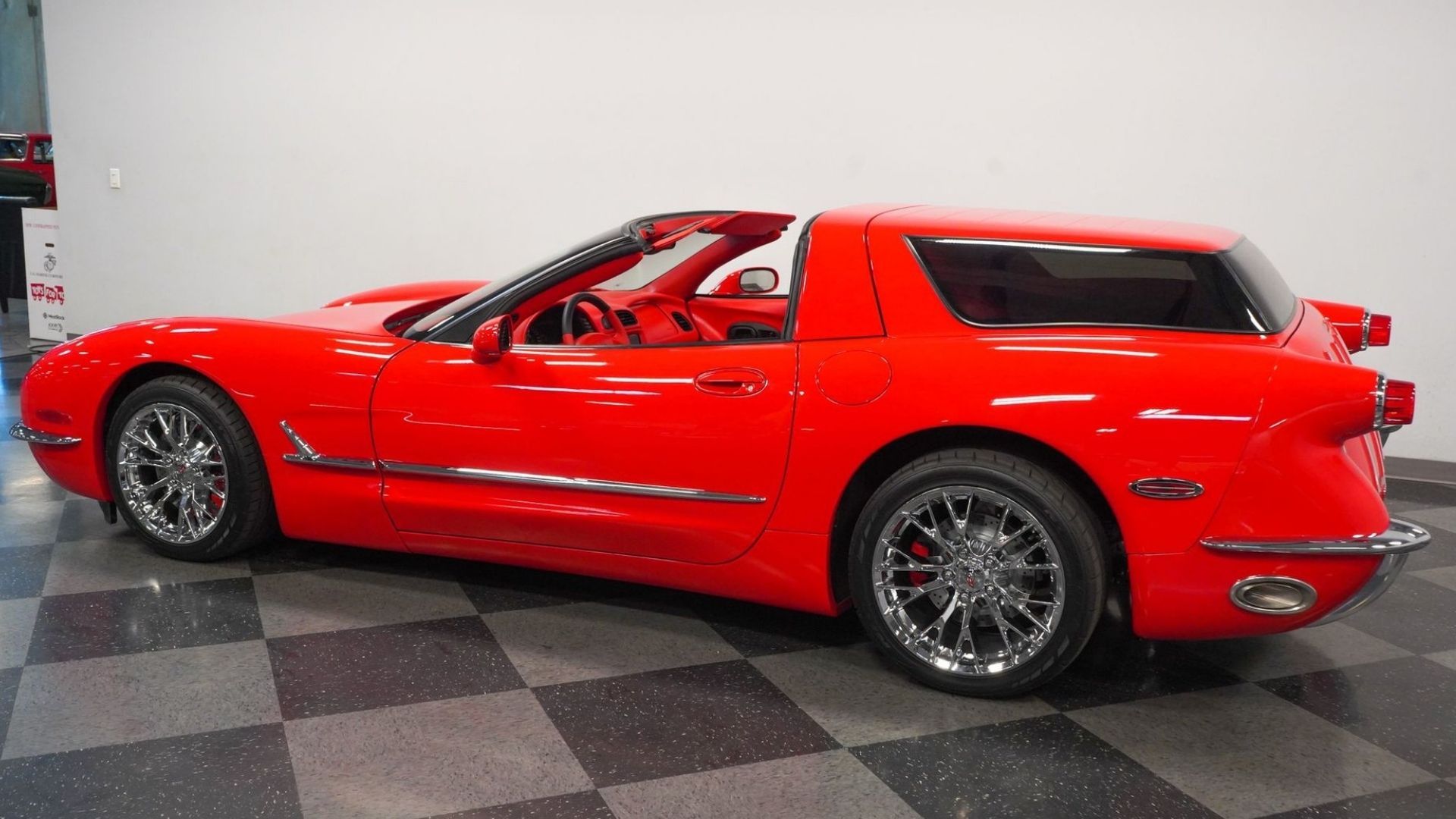 In case you don't immediately make the connection, this car has been modified to look like the 1954 Chevrolet Corvette Nomad concept car. To achieve that effect, bodywork was custom-made for this ride, mimicking the wagon's lines. It has that toothy grin up front, chrome light grilles, side spears, and that raised rear with rocket taillights which will blow you away. Supposedly, there were only 6 of these made and this is the only one in red, a color many people love for any 'Vette.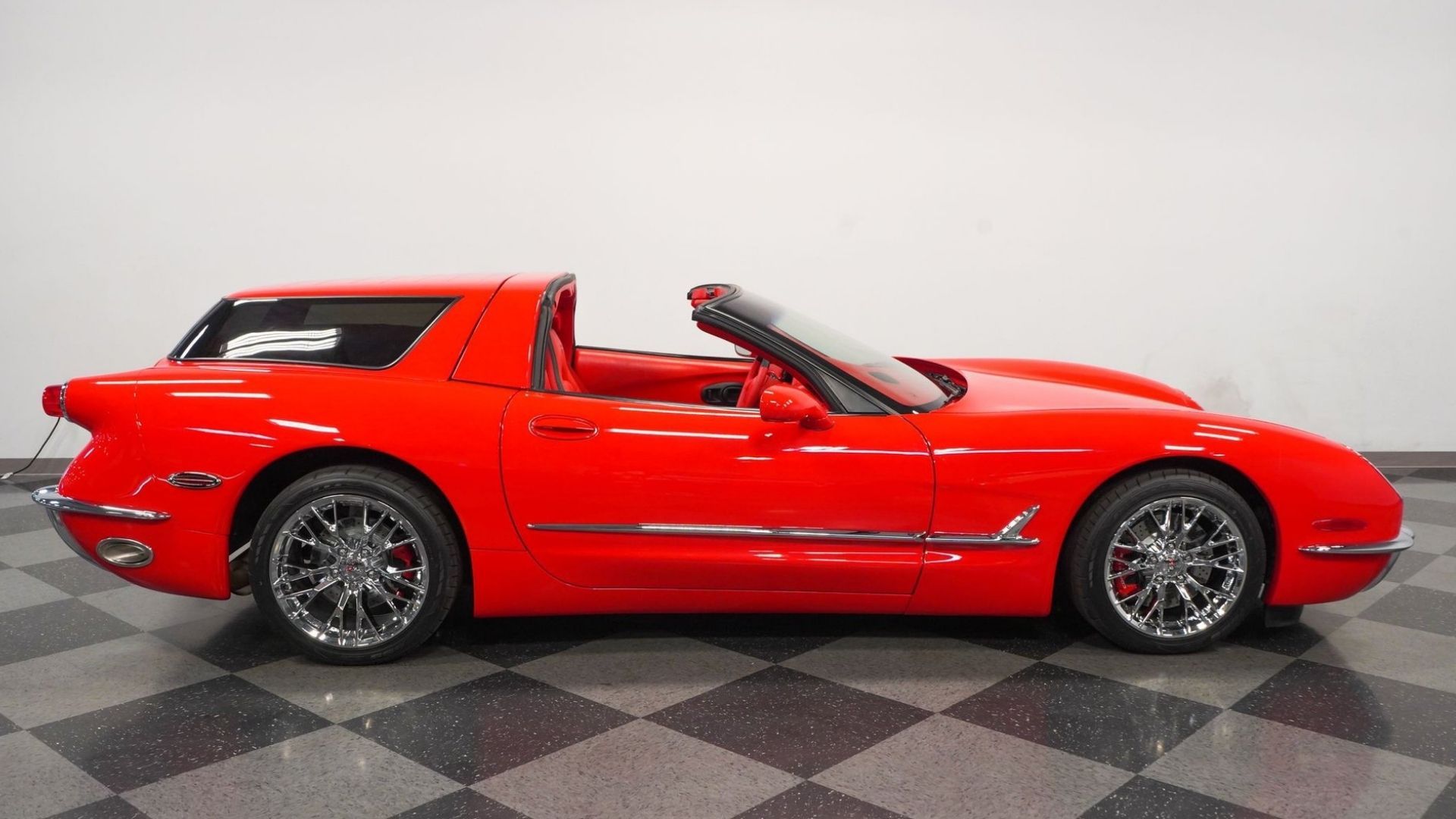 All the work was done by specialty builders at Advanced Automotive Technologies (AAT) so you're not getting some guy's garage project. That means no questionable craftsmanship, or at least that's what we'd expect from a professional outfit like that.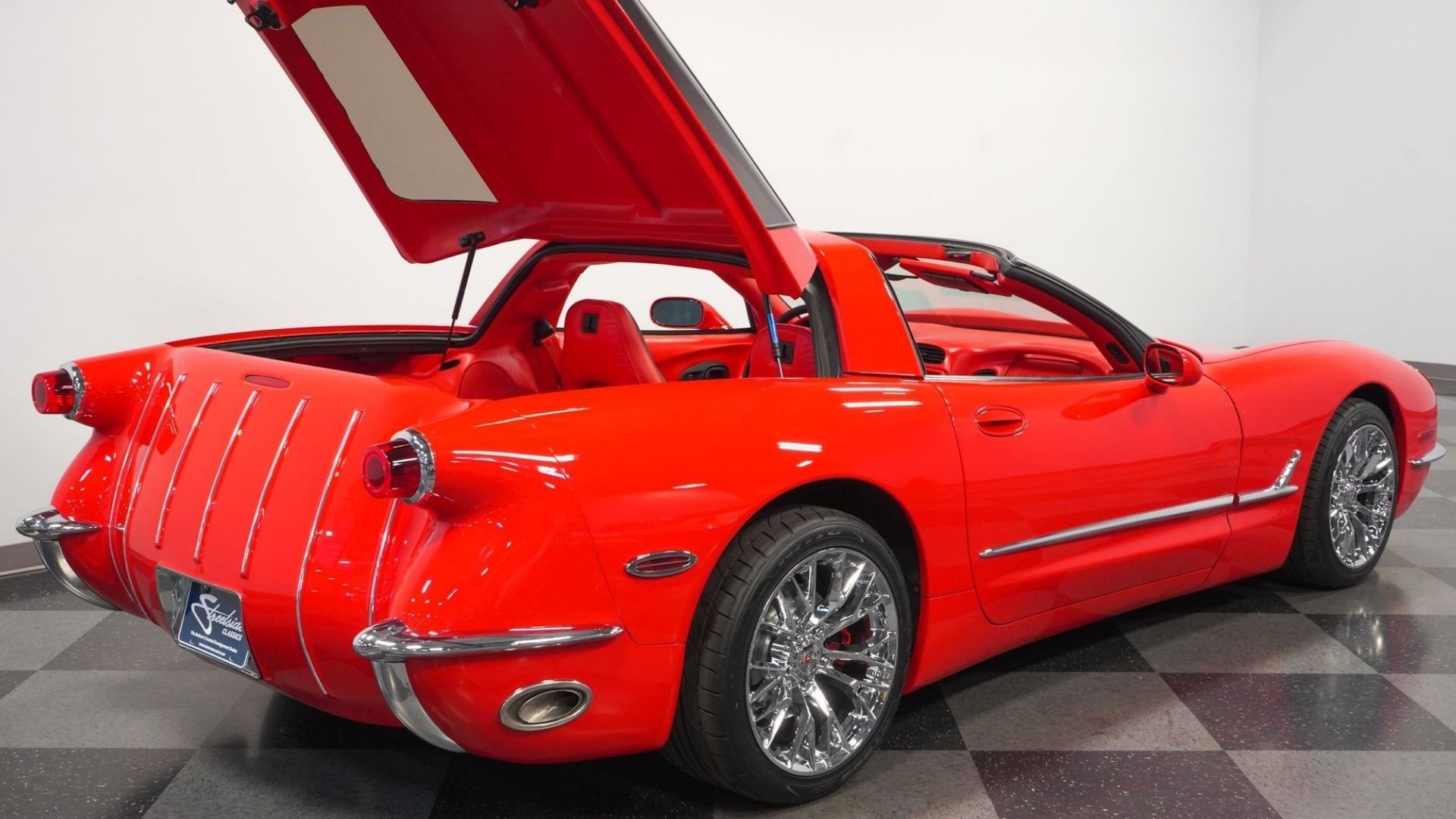 The car underneath isn't just any old Corvette, but instead is a 50th Anniversary Commemorative Edition car. To some it might seem like a bad thing to modify an already rare 'Vette, but to others they'll appreciate the connection to America's sports car's anniversary and the concept.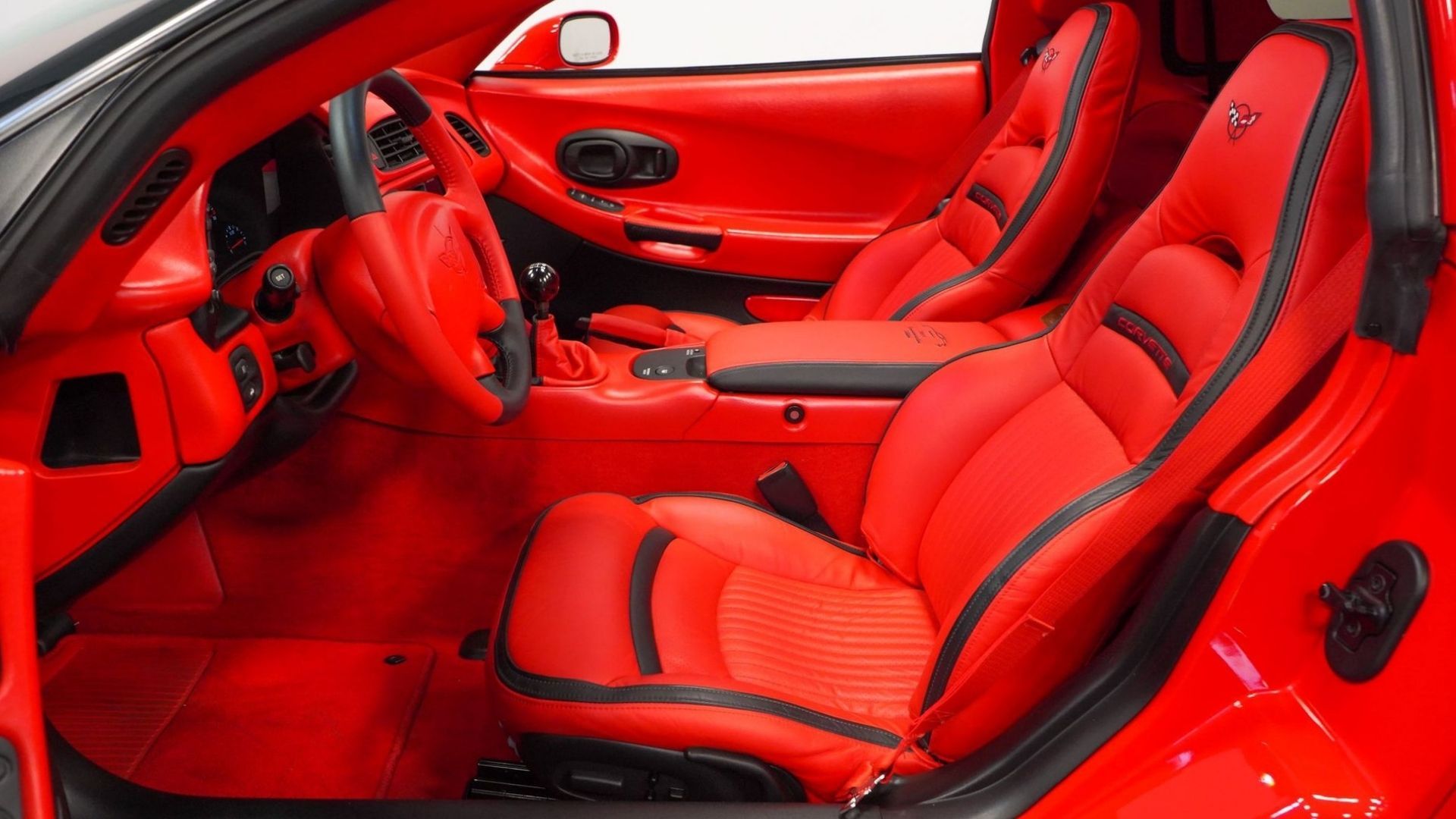 This also means the future owner of this Corvette Nomad gets an LS1 V8 with plenty of power, plus a six-speed transmission, modern suspension, and other creature comforts to make for an enjoyable and thrilling ride. You have to admit there's an attraction to having retro styling and newer performance.
People have varying opinions on the C5 Corvette, but this is one of the spiciest ones we've ever seen. With only a few out there, you're not likely to be seeing another one of these for some time, maybe ever. If you're interested in it, check it out in the Motorious inventory.