In the 1990s Chrysler engineers were given the freedom to run with some really groundbreaking designs. From the Viper to the PT Cruiser, the era proved to be highly successful for all of the company's brands. So what was Plymouth's contribution to this exciting experimental time? The Prowler.
---
As a sort of throw-back to the Ford hot rods of the 1930s, of which the Prowler's designer had an affection for, Plymouth produced this funky and almost out of place sportster. An extensive use of aluminum allowed for a curb weight of less than 3k-lbs which in turn allowed the car to utilize existing parts from other Chrysler cars while still maintaining a sporty feel. In fact, 40% of the Prowlers parts came from another Chrysler vehicle, including the car's 3.5-liter V6 engine. With a single overhead camshaft and 24 valves the engine originally maxed out at 214-horsepower.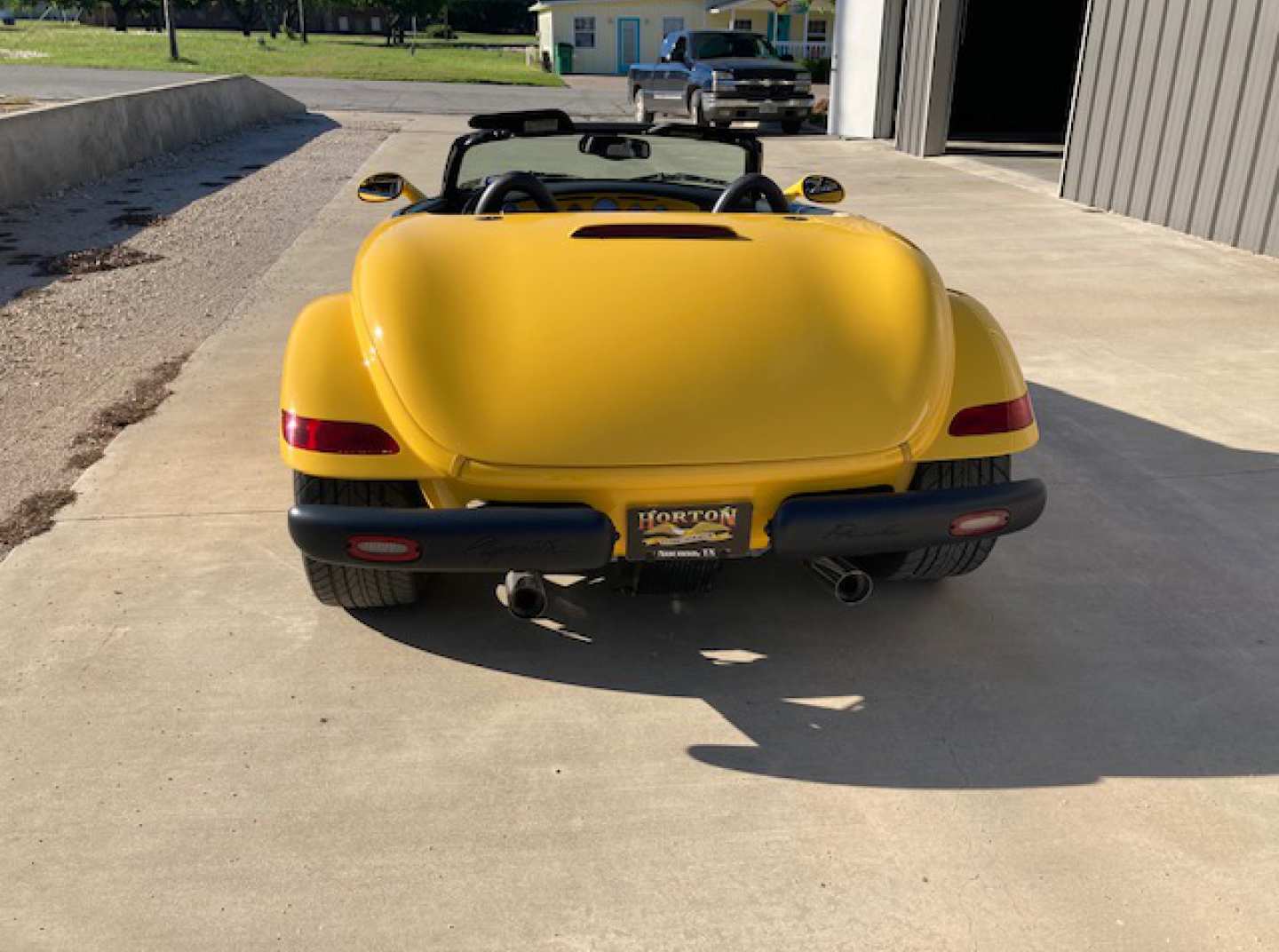 This Plymouth Prowler proved to be perceived as underpowered, though, and by the 2000 year model Plymouth was able to squeeze an additional 39-horsepower out of the engine. With the implementation of a 4-speed automatic transaxle, the Prowler further pushed the limits of what Plymouth was capable of and resulted in a near 50:50 weight distribution. All of this equated to a fun-to-drive convertible that was capable of a 60-mph sprint in just 5.7-seconds.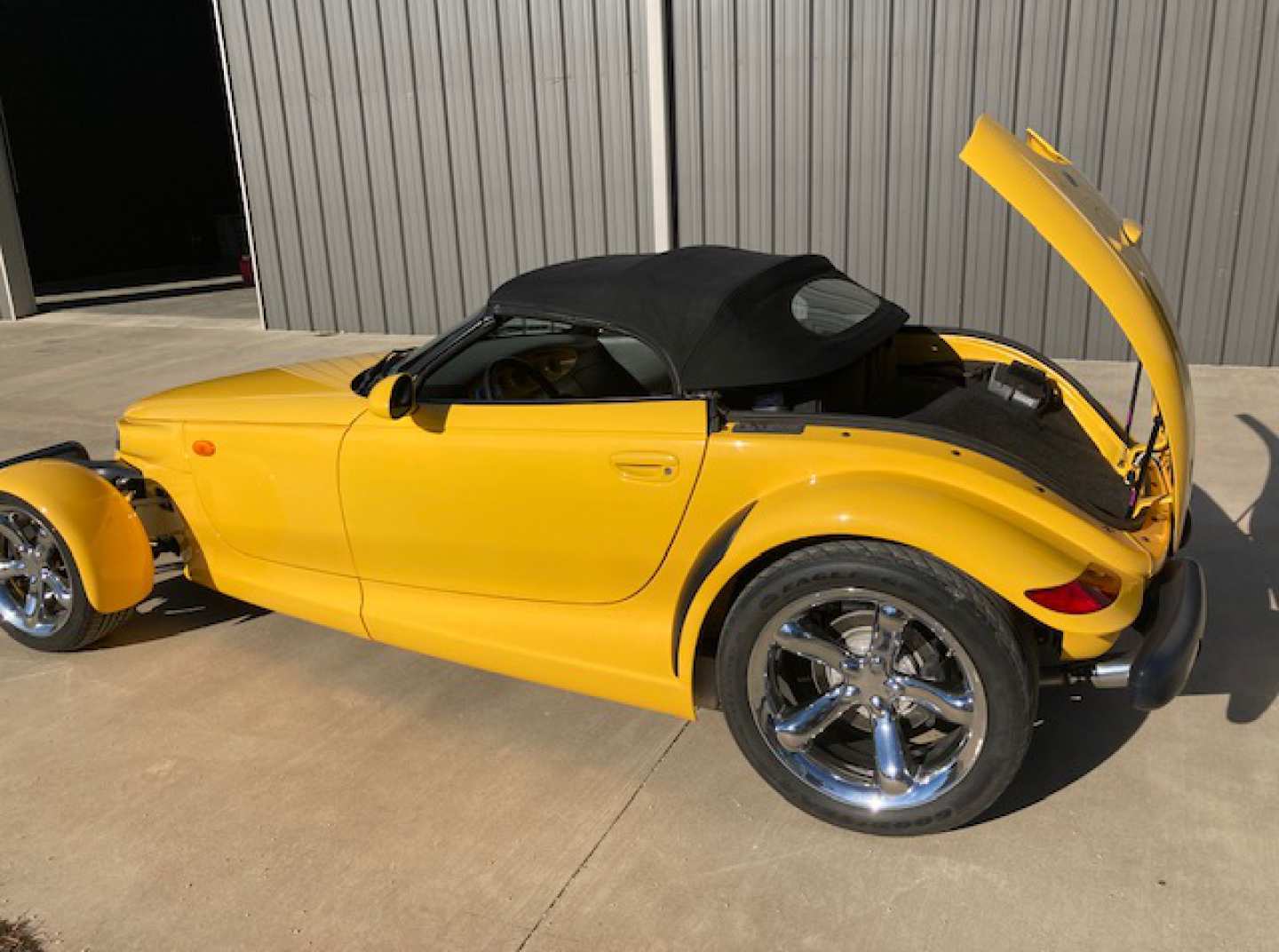 Vicari Auctions is offering enthusiasts the chance to bid on this Yellow 2000 Plymouth Prowler Sportster. It is 1 of just 1,576 examples produced in this stunning color and features a premium black leather interior. For more information on this car and how to register to place your bid click here.