Only 98 silver Prowlers were made in 2002, and this is one of them
---
You know a car is collectible when Corvette Mike has it listed as part of its collection of non-Corvettes, and that's exactly what this 2002 Chrysler Prowler is. Representing the final year for the retro-styled hotrod, this particular Prowler is practically brand new with just 4,600 miles, and to make it even better, this Bright Silver 2002 model is one of the rarest colors for the Chrysler-badged roadster.
Fewer than 12,000 Prowlers were built over the car's five model-year run, and only 98 were painted in Bright Metallic like this one for the 2002 model year. On top of that, a total of just 204 Chrysler Prowlers were painted in this color for 2001 and 2002 making it the second-rarest color for these Chryslers after the High Voltage Blue that was applied to the last Prowler ever built. Backing up this rarity, Corvette Mike's ad says that the dealer has "sold many Prowlers over the years, but we don't remember that last time a silver one crossed our path."
Thanks to the extremely low mileage, this 2002 Chrysler Prowler still looks factory fresh including spotless chrome wheels and the perfectly colored bumperettes. The interior is just as pristine with beautiful black leather and no wear showing on the seats or retractable soft top, and even the engine compartment is super clean with the 253-horsepower V6 squeezed in between those narrow fenders.
With its hotrod looks and low-volume production, the Chrysler Prowler was an instantly collectible modern classic, and this one is about as clean as you'll find one today. This flawless 2002 Chrysler Prowler is currently listed for $32,900, so contact Corvette Mike today for info on this modern, all-American hotrod!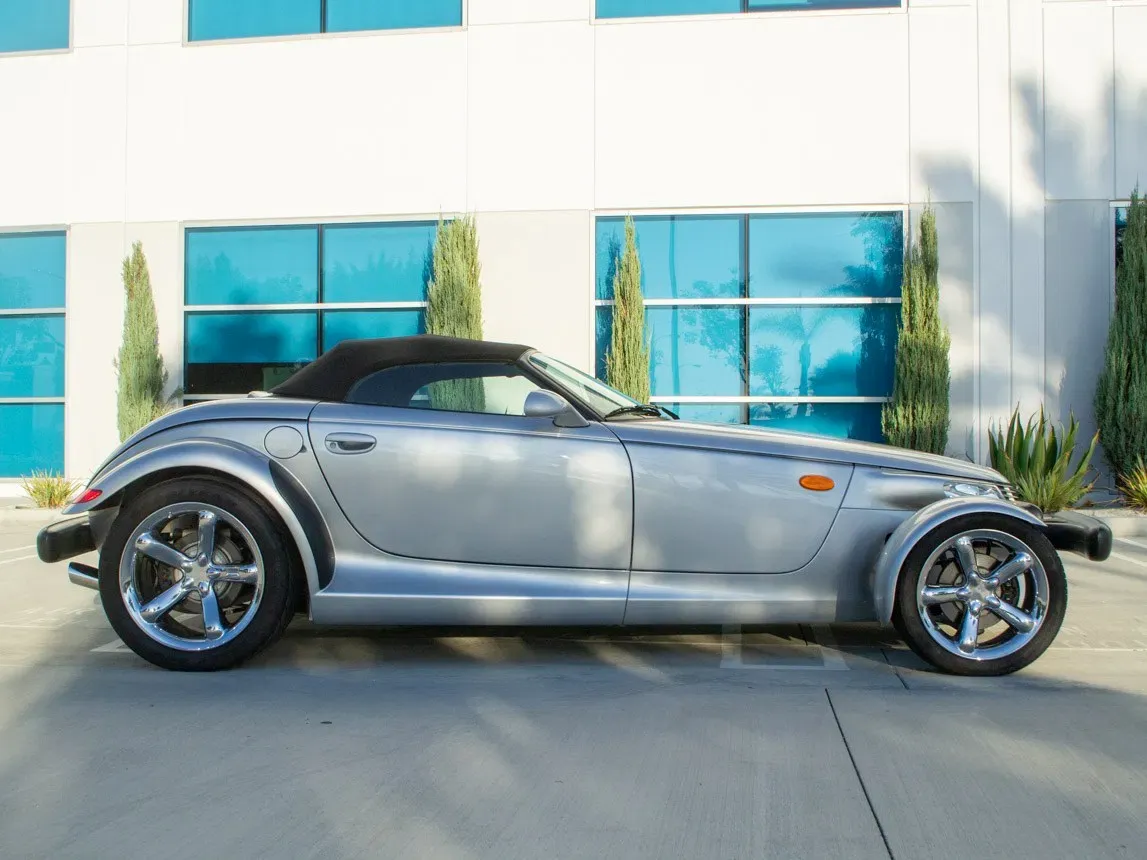 Related Articles...