This is a rare sight!
---
The Germans have always been recognized as some of the greatest minds in engineering history, more so in the car world. So it would make a lot of sense that even in the 90's they were pumping out some real winners. Mercedes, naturally, has always been at the top of that list producing some of the most luxurious high-performance cars on the European market. When it comes to high-performance, luxury, and Mercedes you'd have to be living under a rock to not recognize the good old G-Wagon.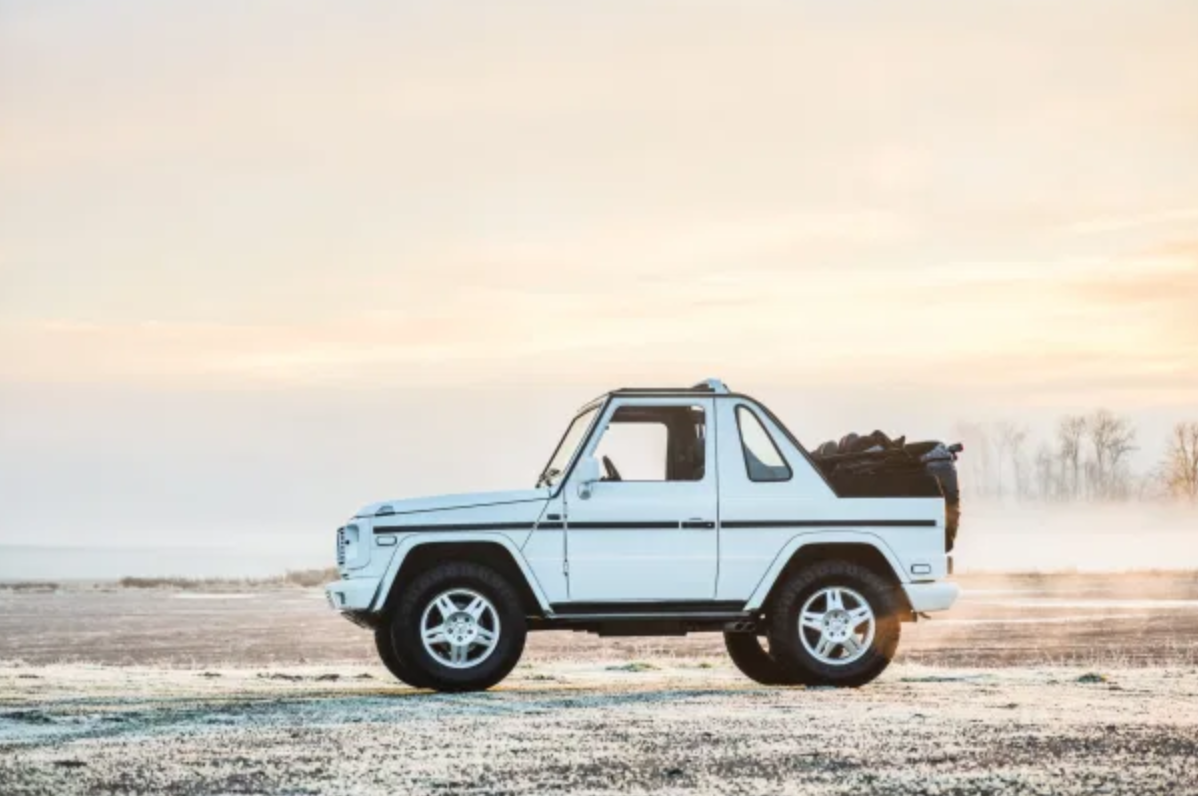 This particular example is an extraordinary 1998 Mercedes G320 Cabriolet Europa in an exuberant white for the enthusiast looking for performance with a touch of class. The car even comes equipped with a roll cage, full-frame doors, and formed steel B-pillars to keep the truck nice and stable for when you're hitting the off-road. If you're looking for some real fun though, you gotta love that power controlled soft top for when you want to feel the breeze on your face and the wind in your hair. Just imagine the look on everyone's face when they see you with the top down on this beautiful white devil of a car, the sun glinting off of those 18" alloy wheels as you blast your way up to the top speed of 140mph!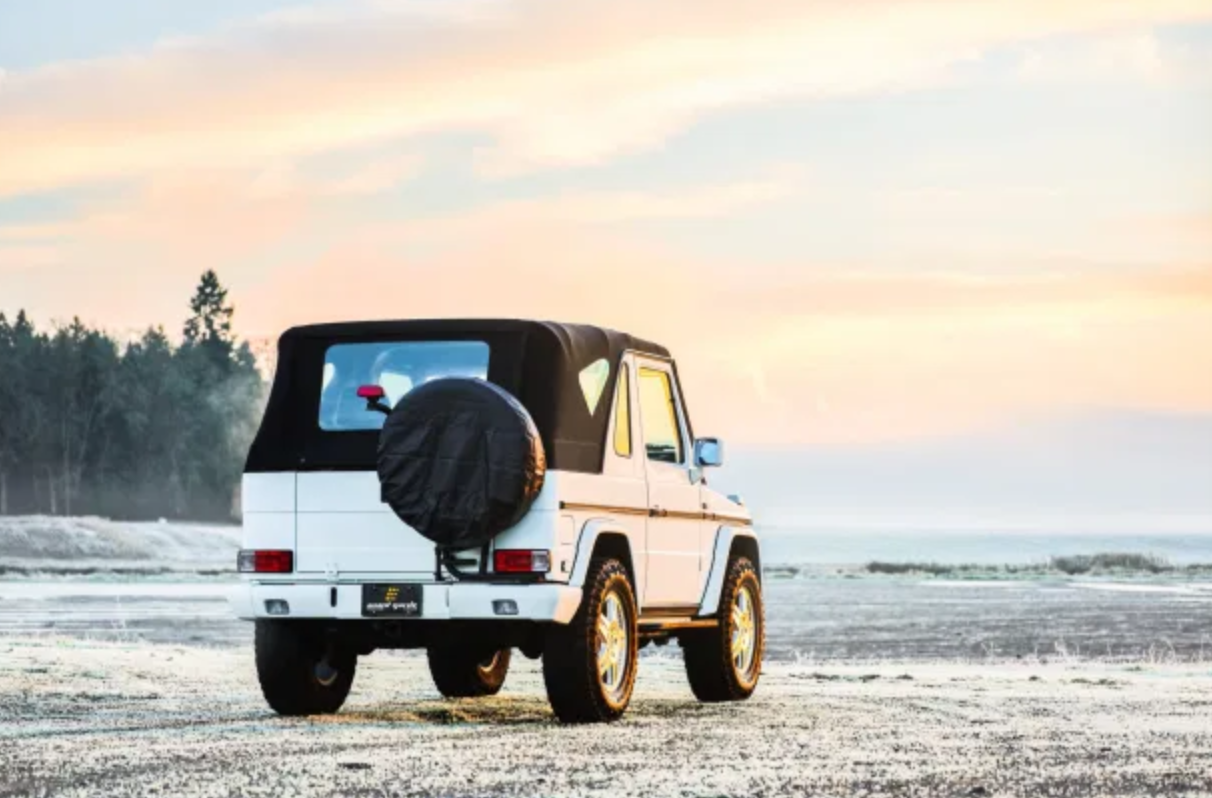 With this 3.2-liter straight-six mated to a four-speed automatic transmission, having fun in a big truck like this is a piece of cake. Four-wheel drive sure does come in handy in a car like this, and with 208hp and 221ft/lbs of torque you'll be pulling through at some crazy speeds with a custom exhaust that will have your engine barking down the road. They say the world isn't black and white but this interior is, with a luscious black leather interior that pairs perfectly with the white paint and black soft top making a beautiful contrast and a charmingly simple color scheme. The braking system has also been almost completely re-done with new pads, rotors, sensors, new lines, and hoses making sure that you stay planted in your chariot of the wild. See it here.