This is your chance to drive the legend.
---
The Toyota Hilux has been notoriously forbidden fruit in the United States pretty much since it was no longer sold here. Sure, we've had the Toyota Truck, Tacoma, and Tundra here, but the grass is always greener on the other side of the fence, as they say. If you've always wanted a Hilux but thought getting one here would be too difficult, this could be your lucky day.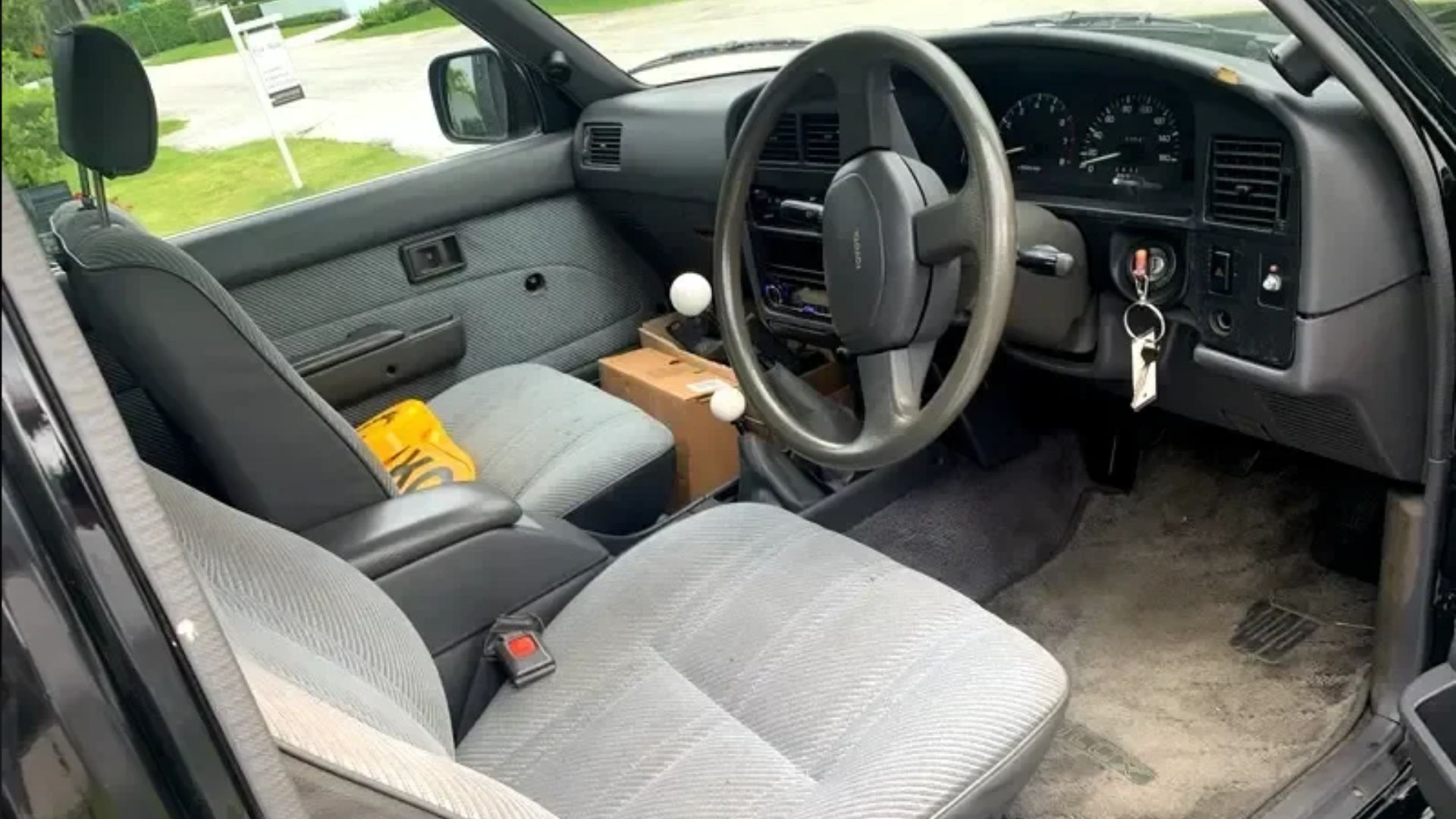 This '92 Hilux has been legally imported and you shouldn't have a problem registering it to drive on public roads. With all that capability and the nice aftermarket equipment, you'll probably want to ditch roads and hit some trails for adventure in the great outdoors.
As we often see with imported Japanese domestic market vehicles, this Hilux looks super clean throughout. The black paint and grey interior both clearly demonstrate someone took impeccable care of this truck, so even though it's pushing almost three decades, it looks fantastic. Plus, there's a Rhino Bedliner to keep the payload looking nice.
Aftermarket steel bumpers add some extra toughness to this pickup, especially since up front is a built-in grille guard. A roll bar mounted behind the cab provides some extra assurance, plus it has four KC lights mounted up high, with two more mounted on the front bumper. Those aftermarket wheels have new Cooper Discovery SVT tires wrapped around them, providing excellent grip and more ground clearance. To accommodate those tires, this truck is running a three-inch suspension lift.
Of course, this Hilux has that ultra-trusty 2.2-liter fuel-injected four-cylinder engine, which has the reputation for reliability and longevity. A five-speed manual transmission and four-wheel drive check off the right boxes for a fun off-road truck.
While the cab doesn't look fancy, the cloth upholstery, carpeting, and even the various plastic trim pieces are all in great condition. The previous owner did install an aftermarket radio with Bluetooth and a 12-inch subwoofer, so you can enjoy your tunes properly.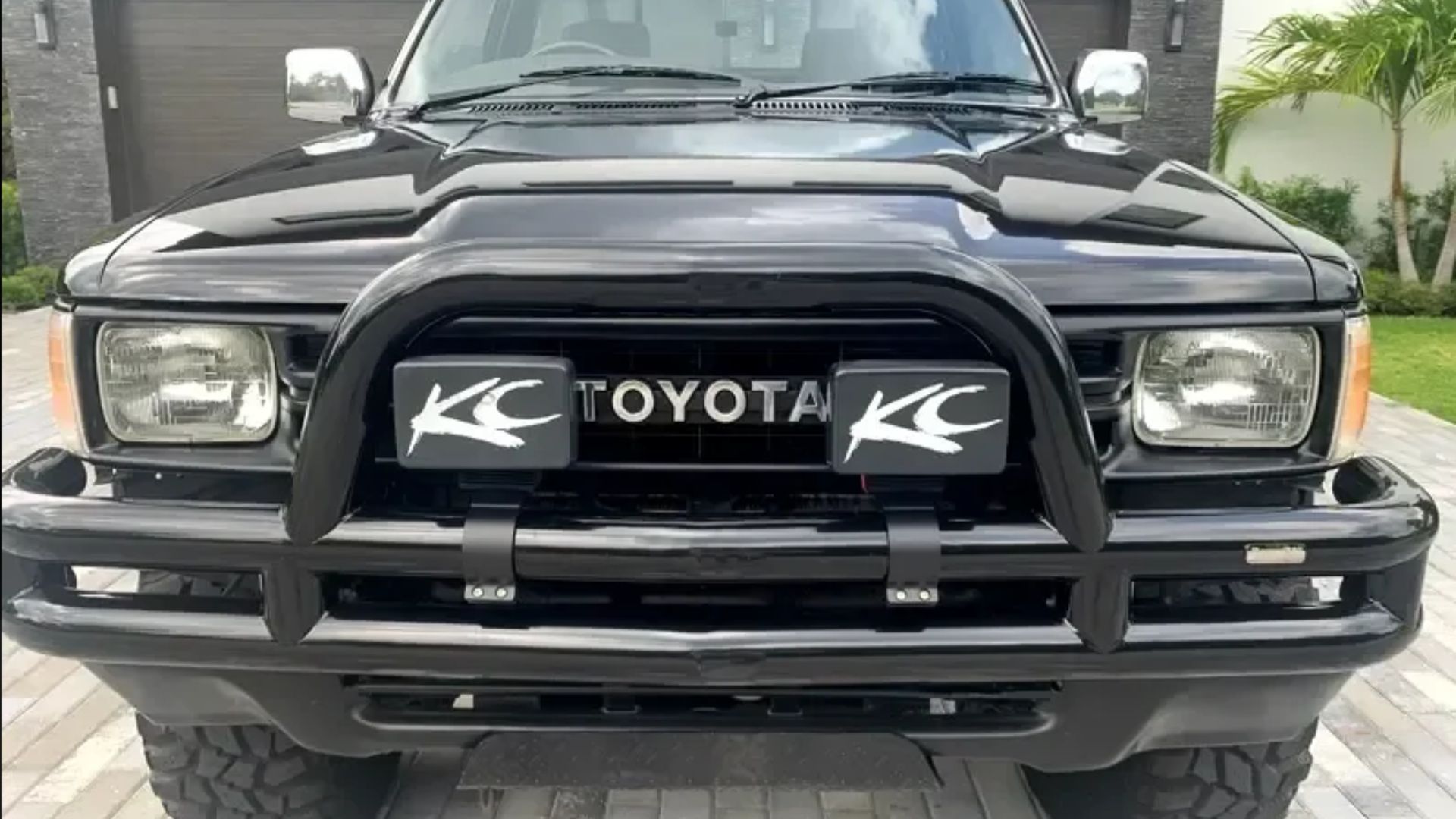 Premier Auction Group is the dealer selling this 1992 Toyota Hilux, so contact them with questions or offers.