This truck has survived in like-new condition with less than 23,000 miles!
---
To show how collectible cars and trucks from the 1990s are getting, check out this low-mileage, one-owner 1997 Toyota Tacoma XtraCab 4x4 being sold on Bring a Trailer. Mixed in with all the rare, exotic and classic cars listed on the site, this base model pickup truck is an interesting find due to its incredible condition, and it's sure to be a solid investment for its buyer with a recent sales price of $16,750.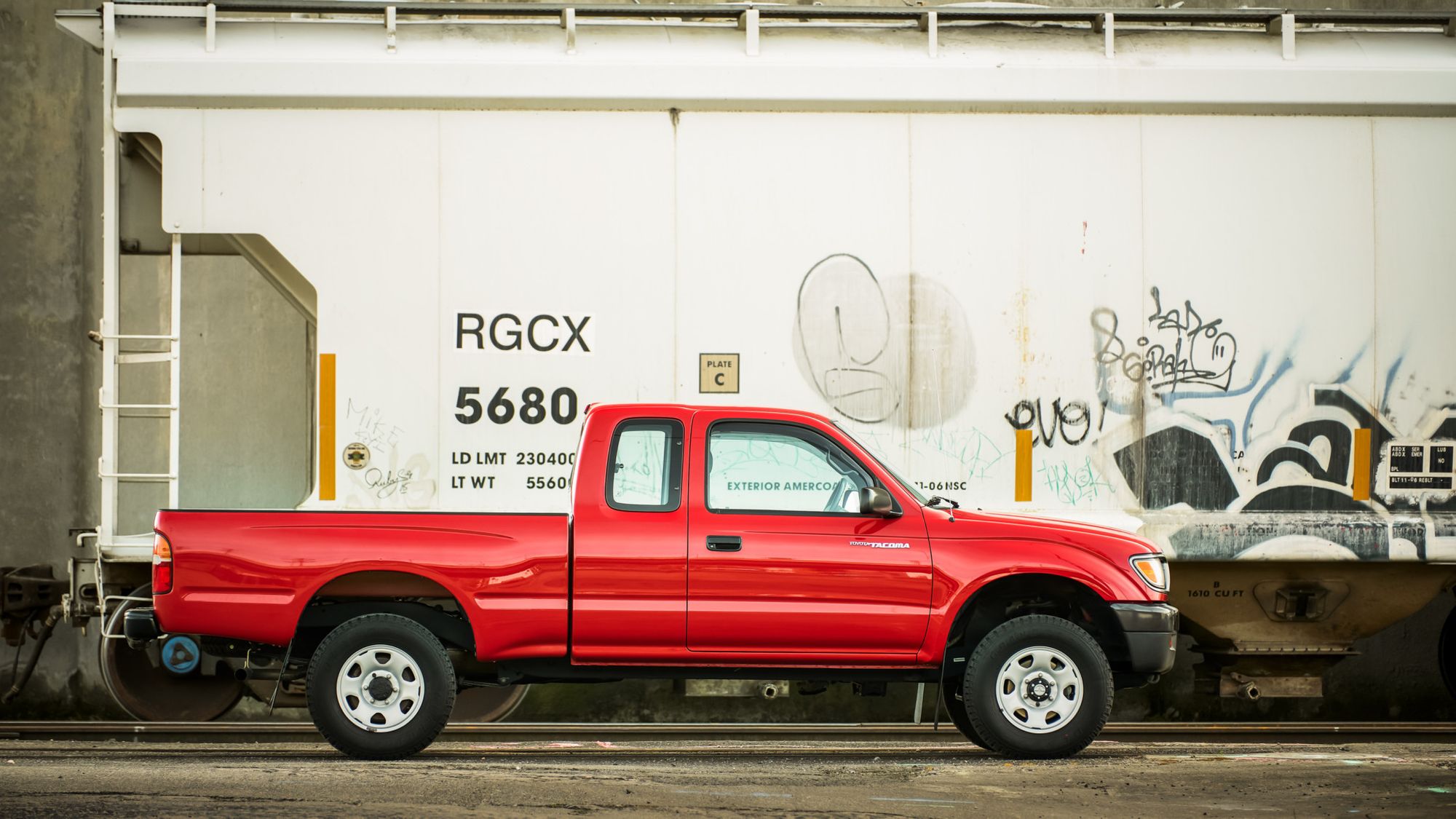 These Tacomas were known for their reliability and the ability to rack up hundreds of thousands of miles, but this one has been driven less 23,000 over its 23 years – that means this '70 Taco' has only driven an average of 1,000 miles per year in its life! Not only is this mileage backed up on the vehicle history report, the overall condition of the Toyota is about as good as this truck looked when it was purchased by its first owner in October 1997. It's second owner definitely bought a great truck.
On the outside, you can see just how basic of a truck this was with the gray grille and steel wheels, and that continues on the inside with the equally base model gray cloth interior. If not for the bright Cardinal Red paint job, this Tacoma might fly under the radar for most car collectors, but you can't deny this is a truly collectible Toyota with everything from the engine compartment to the undercarriage looking spotless. A lot of these trucks were heavily modified, but the only mods made to this Tacoma since 1997 appear to be a spray-in bedliner and a Pioneer cassette deck stereo.
Powering this compact Tacoma is Toyota's 3RZ-FE 2.7-liter four-cylinder paired to a five-speed manual gearbox and a two-speed transfer case. The 4x4 system ensures that this truck will be able to conquer any terrain, but it doesn't appear this truck has ever seen a dirt road; even the manual-locking from hubs look like they've never been touched. The lack of scratches, dents and overall wear is a testament to how well this Toyota has been treated and maintained over the years.
Trucks from the '70s, '80s and '90s are definitely growing in terms of popularity, so don't be surprised to see more survivors like this one up for grabs in the future.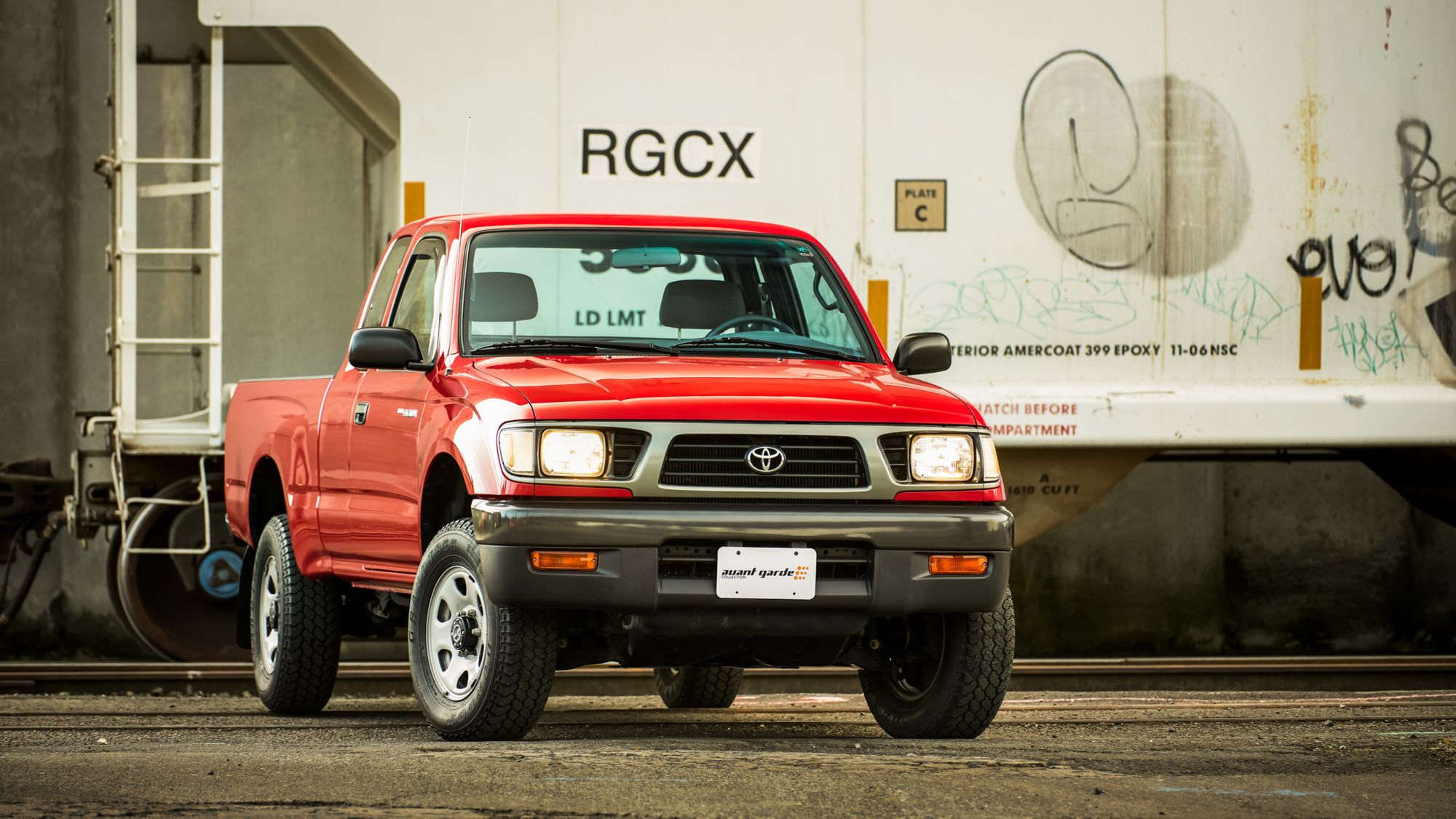 More From Bring a Trailer...