Sure, you could buy a Mustang or Barracuda, but this is a little more interesting.
---
Far too many people aren't aware that as the pony car wars began in the mid-1960s AMC was actually right at the front lines with the Marlin. Those who remember them from back in the day or have seen them since readily remember the unique styling, which features a dramatic fastback that allows for excellent rear headroom.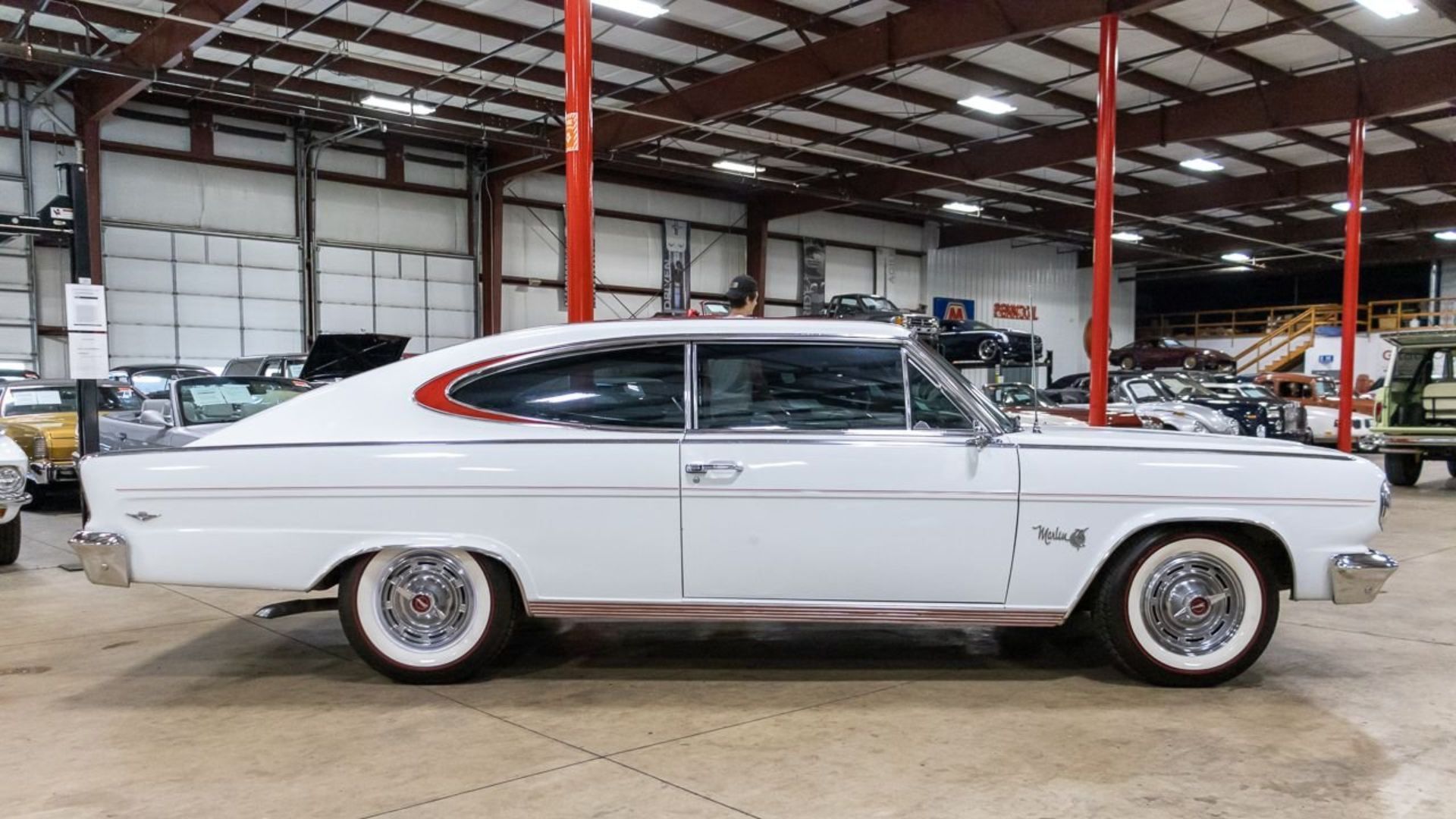 What we have here is a surviving 1965 AMC Marlin, something which is sadly pretty rare. The white exterior with red accents shows nicely enough, while all the chrome sparkles in sunlight. It rolls on whitewall tires wrapped around knock-off wheels, adding to the charm.
There's a lot more going on with the exterior, like the pinstriping down the sides and the factory badging. Even the glass Marlin badge on the narrow trunk opening is displayed with pride.
This car has a 327ci V8 with a good amount of power on tap, plus it was a 4bbl carb from the factory. A chrome Edelbrock air cleaner is also included. To make driving easier, bolted up to the engine is a Flash-O-Matic automatic transmission. The aluminum radiator and electric cooling fan keep everything running smooth even in the heat of the summer. Driving this Marlin should be a lot of fun in more ways than one.
A plush red interior awaits whomever is lucky enough to grab this rare AMC. It includes four bucket seats, a center console, and air conditioning. All the materials are in presentable condition. Aside from the factory gauges, someone has installed Equus volt, oil, and temperature gauges under the dash where you can conveniently reference them.
AMC Marlin sales never really took off and the production run only lasted from 1965 to 1967. As you can imagine, there aren't too many of these around today, so finding one in this good of condition is really something.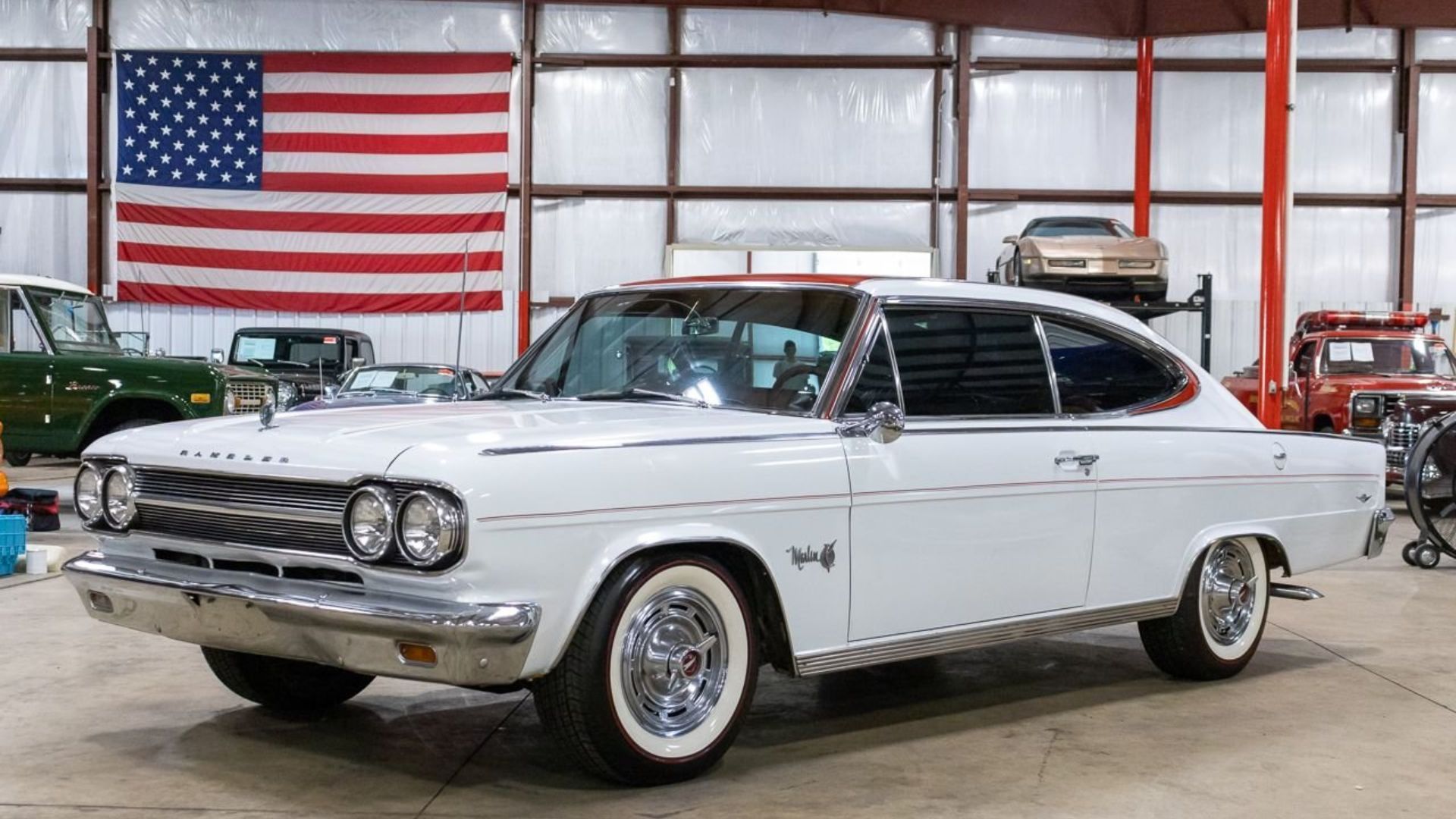 If you're interested in buying this 1965 AMC Marlin, contact GR Auto Gallery for information.