This unique JDM utility van will let you adventure with a low profile.
---
When most people think of a capable, rugged off-road vehicle their mind immediately goes to a Jeep, Bronco, Blazer, Land Cruiser, or maybe a pickup truck. A van is about the last thing considered. Add to that the fact essentially no Americans even know the Mitsubishi Delica exists since it's a fairly obscure JDM model and you have an under-the-radar adventure vehicle which will blow minds.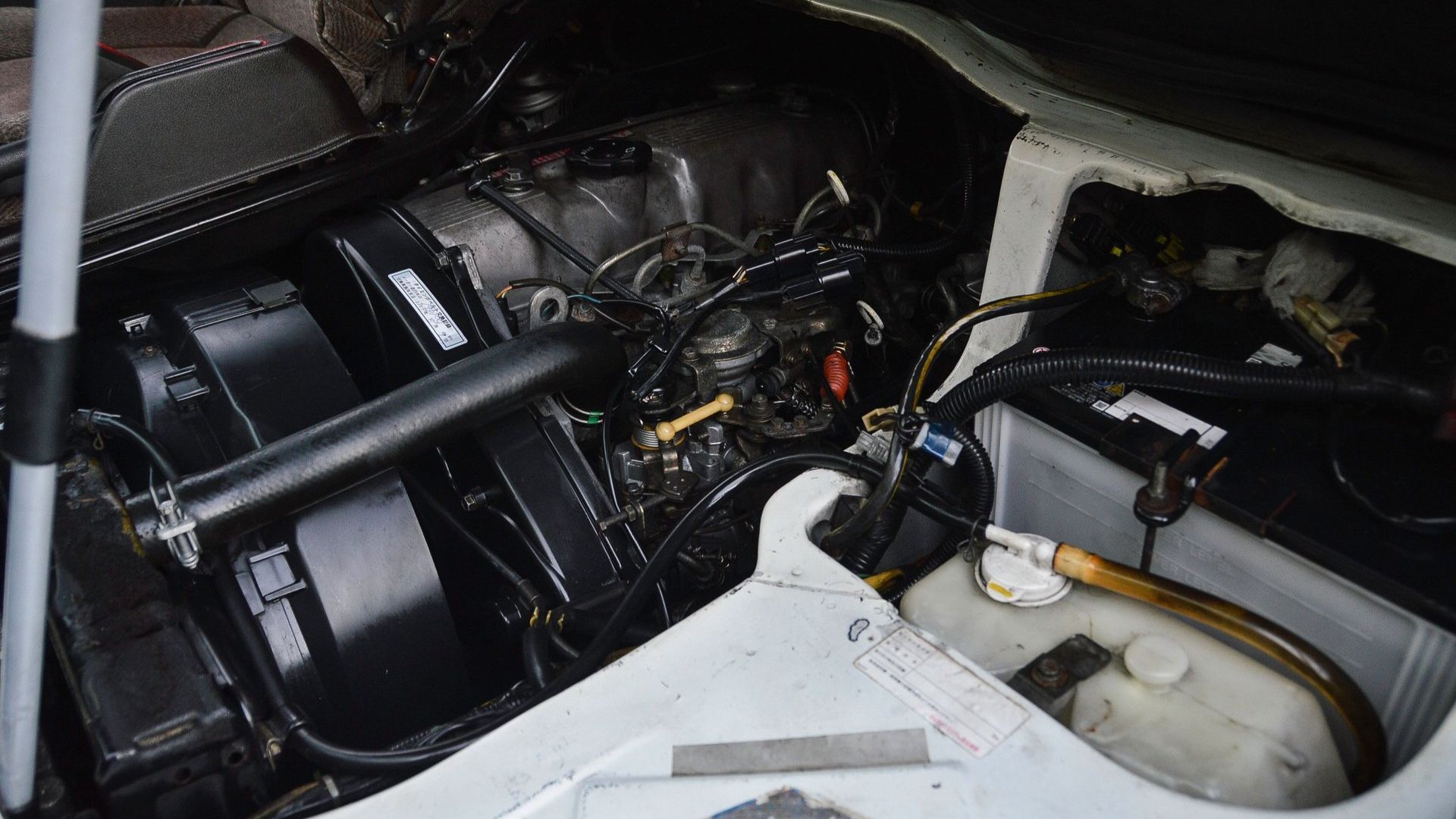 A total of 190,131 kilometers or 118,831 miles show on the odometer of this Delica, precious few for something made in the early 90s. You can expect the diesel engine, which sits below the cab for better balance when crawling over rocks, will keep purring like a kitten. It also provides plenty of low-end torque to get over or through trail obstacles. The four-wheel drive has both high and low range, demonstrating this van was destined for a life of outdoor adventures.
This particular Delica has been modified with a black powder coated grille guard, just in case you can't avoid contacting a boulder or tree. It matches the black powder coated wheels, which wear new 235/75R15 BFG all terrain tires with an aggressive tread that extends down the sidewalls, so when you air down they keep providing the right level of grip.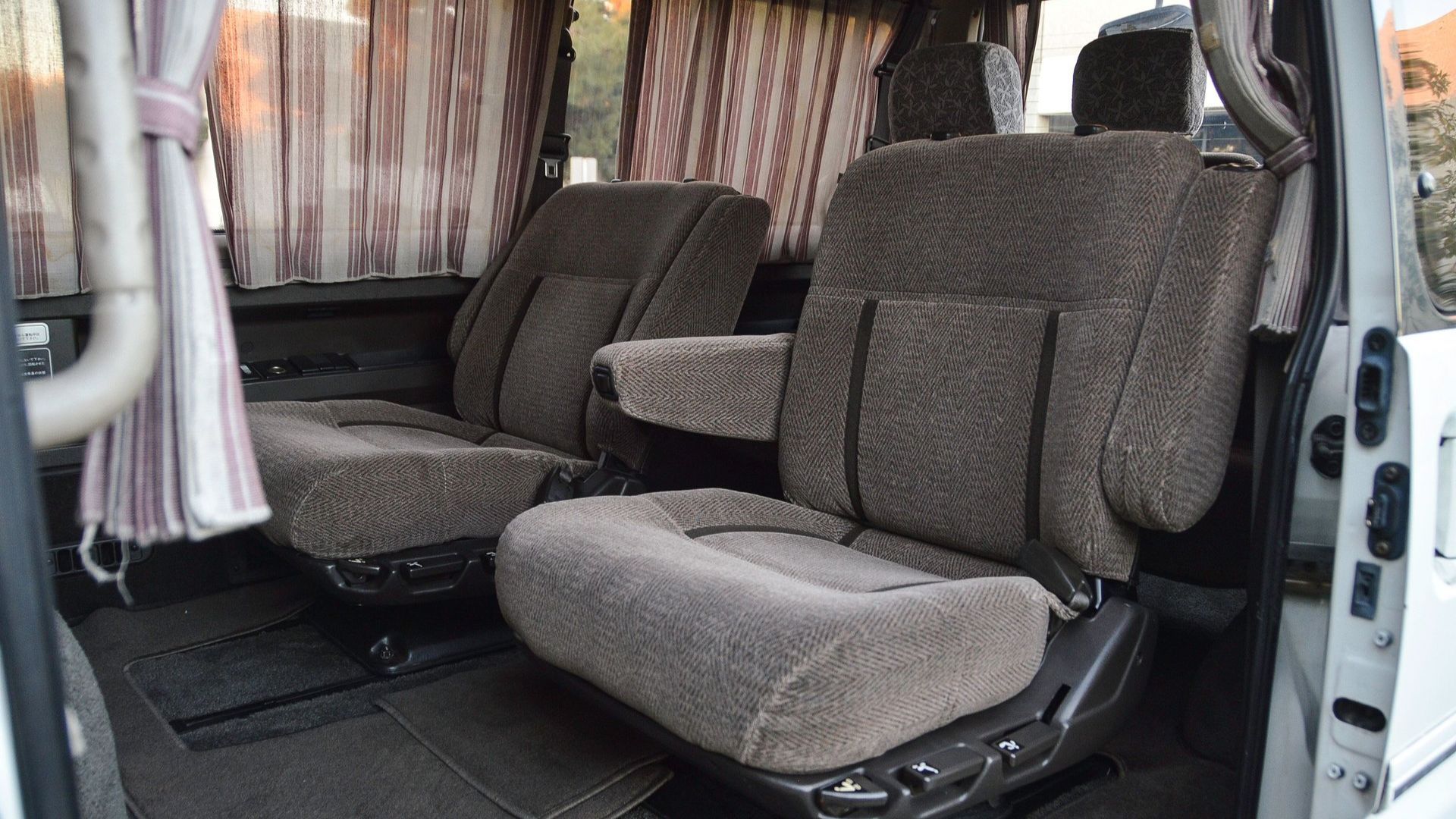 Vans are famous for having flexible interiors, and this one is no different. Three rows of seating mean you can bring up to six other people along for an excursion. There are drapes on the windows and additional windows in the roof to make for a more pleasant experience during long trips. With fewer people you have more room for supplies or to lay out sleeping bags inside, making it a home far away from civilization.
Delicas are cult favorites in British Columbia, where many classic JDMs reside. If you've ever visited, you're aware just how rugged the terrain can be in the Canadian territory, so the fact so many residents there have readily taken to this four-wheel-drive van should be somewhat of an indication of its off-road capabilities.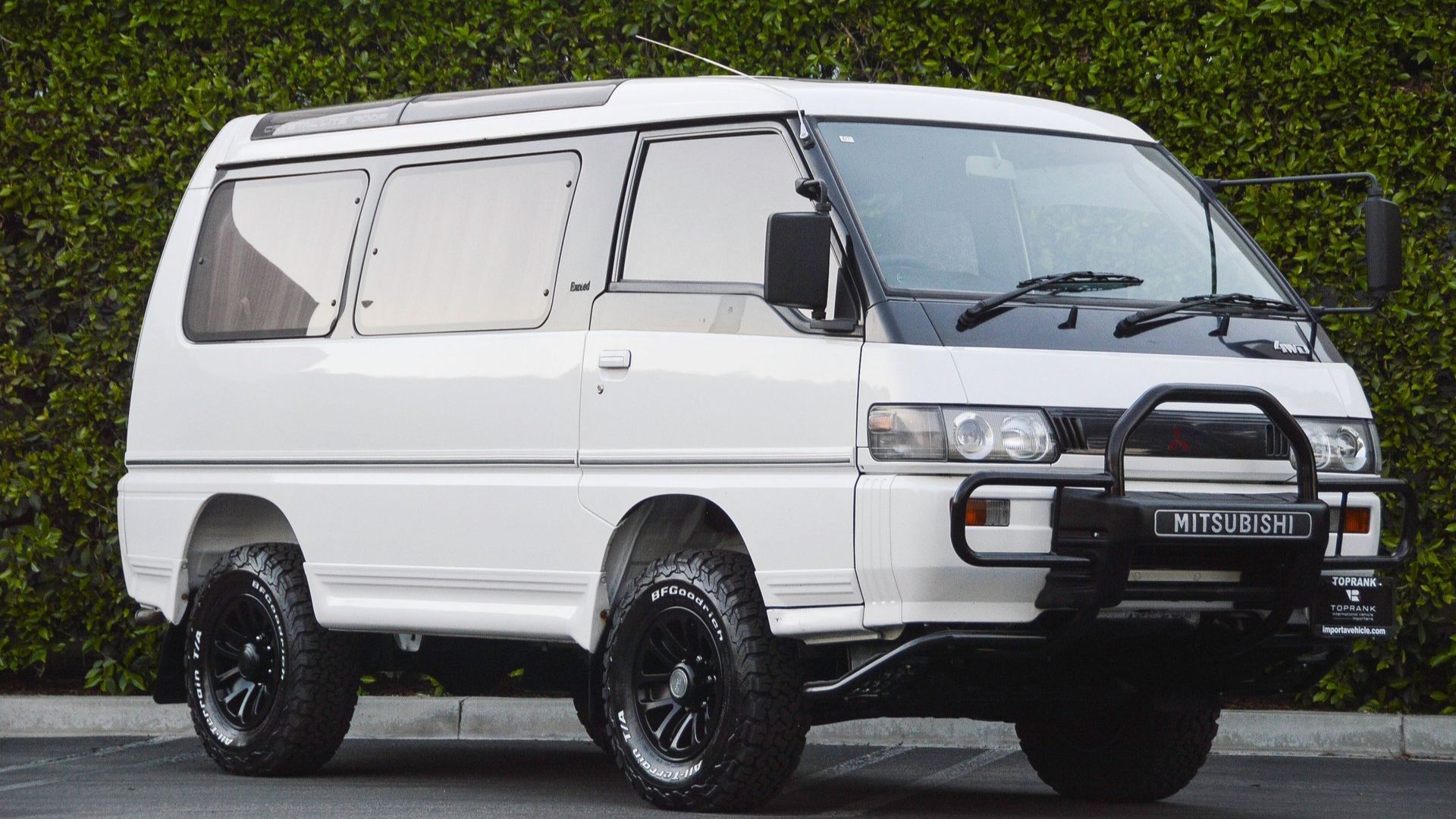 Legally imported from Japan and listed for sale through Toprank Motorworks, this 1992 Mitsubishi Delica looks incredibly clean and ready to take you on an adventure. If you're interested, contact the dealer for more details.
More JDM Goodness