This will certainly impress the neighbors.
---
As the supply of Toyota FJ40s continues to skyrocket in value and the 60 Series Land Cruisers begin to go in that direction, now's a great time to set your sights on a clean 80 Series Cruiser. That's exactly what we have here with this 1994 JDM Toyota Land Cruiser being offered by Driver Motorsports. Imported from Japan, it's completely legal with all necessary documentation and has a right-hand-drive configuration that's extra fun to take in drive-throughs.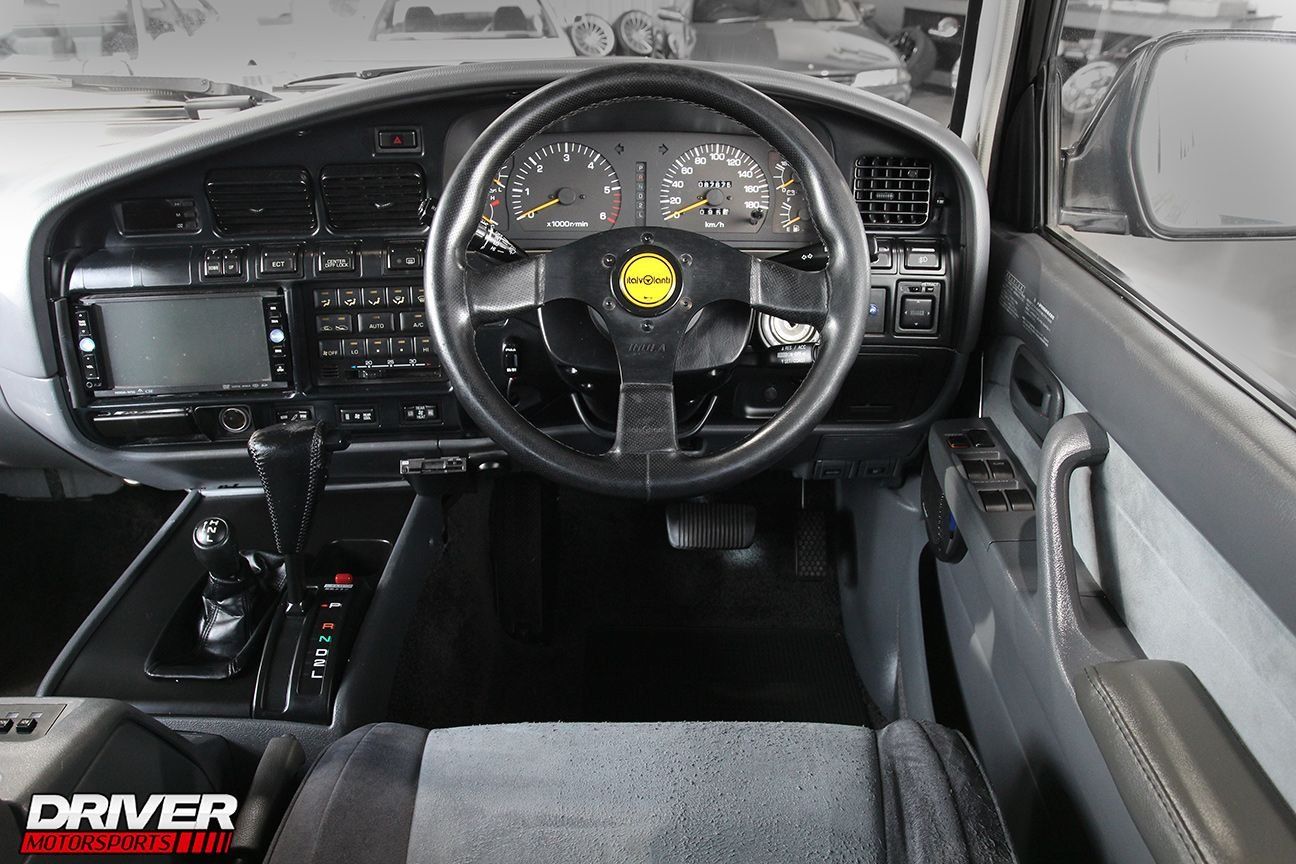 With just 54,500 miles on the odometer and nice shiny coat of Black, this Land Cruiser sure is impressive all around. It literally sparkles outside and in, including the cloth upholstery seats and carpeting showing no damage or stains.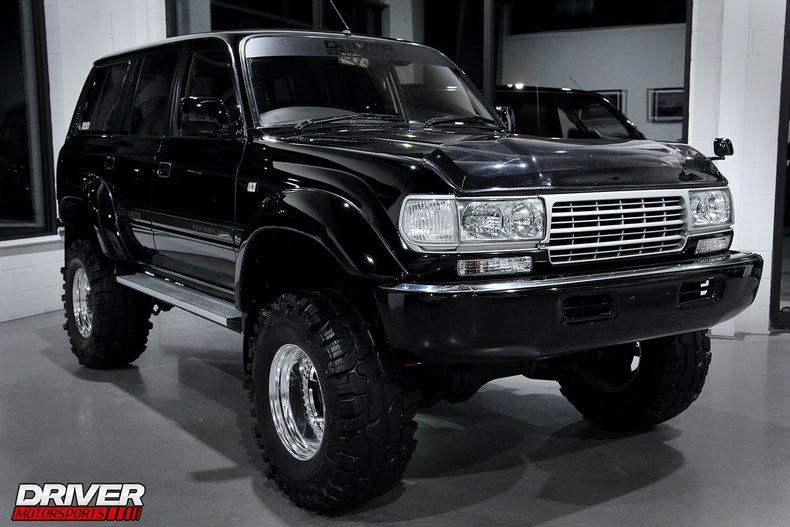 Everyone knows Toyota Land Cruisers are legendary off-roaders. This one wears 35x12.5 Thornbird MT tires which grip like monsters, so you can better handle any terrain. A 4-inch lift kit helps give those massive tires clearance and keeps the transfer cases clear of obstacles. Other modifications like Emu shocks optimize this ride for hardcore trail use.
A trusty 4.5-liter inline-six Toyota engine is what you want to not only go far away from civilization but also make it back without incident. There's an ice maker in the center console, so you're not suffering with warm drinks or the inability to keep fresh-caught fish fresh while you're adventuring. Just add a roof-top tent and a few other goodies to make this rig the ultimate setup for overlanding.
To get more information about this Toyota Land Cruiser or to find out how you can start the purchase process, contact Driver Motorsports directly.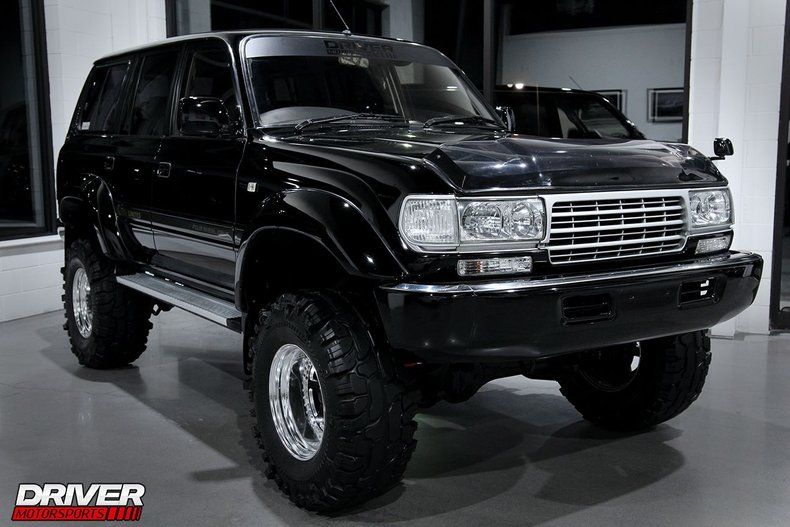 If you're a fan of Japanese domestic vehicles imported to the United States, you need to check out Driver Motorsports. The dealership specializes in legal JDM cars for discerning shoppers, as you can clearly see in the vehicle inventory. It also offers a whole range of services like fabrication, engine builds, dyno tuning, parts, and more.