Live history riding this little spaghetti hog.
---
Welcome back to the Motorious Motorcycle Monday feature where we take an interesting, unique bike from our inventory and highlight what makes it so compelling. Today we have a real relic from the past, something a portion of people have forgotten existed, while another portion probably want to forget it was ever made: the Harley-Davidson Aermacchi 350 Sprint. This is your chance to own an odd piece of two-wheeled history.
As you can clearly see, this bike is a far cry from the large hogs which made Harley-Davidson famous and dominate the lineup today. Instead, this slimmed-down design actually hailed from Italy of all places. With the onslaught of Japanese motorcycles in the US market back at the beginning of the 1960s, Harley-Davidson was at a loss for something competitive in the small bike segment to help fend Honda and other brands off.
Meanwhile, the Italian aeronautics company Aermacchi had made quite the splash in the European motorcycle market as well as racing circuits, but it had fallen on hard financial times, so the big wigs at Harley thought they might as well leverage the situation. The Americans were able to acquire a 50 percent investment in the Italian motorcycle brand and the rest is history.
Originally, Aermacchi was making a 250cc near-horizontal single-cylinder engine for its motorcycles. Harley-Davidson brought the design over to the US and at first called it the Wisconsin, but quickly renamed it the Sprint.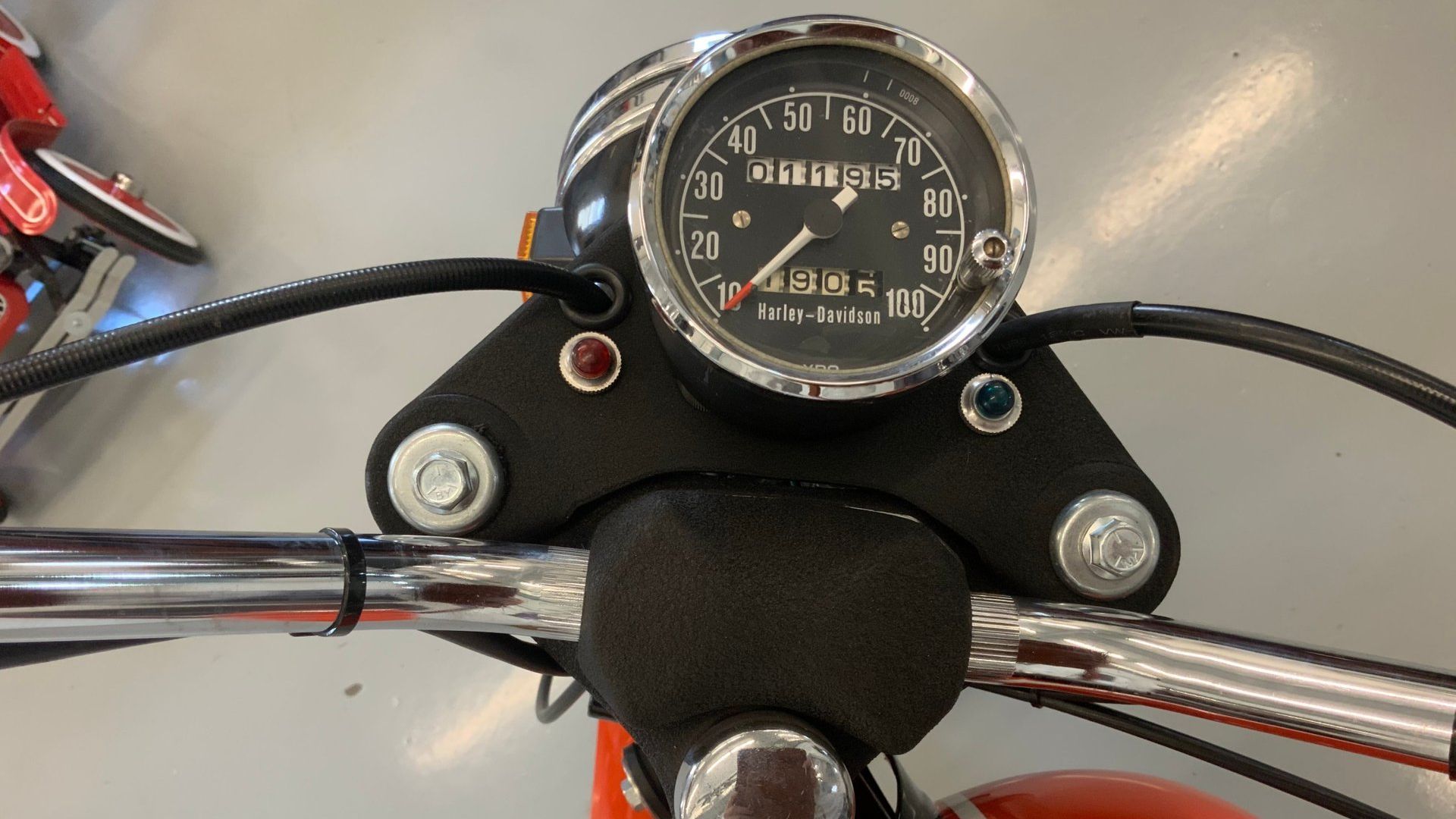 To keep up with the competition as the '60s wore on, engine displacement was upgraded to 350cc, a move which produced wonders for GP racing at the close of the decade. The engine was a little different for street bikes like this 1972 Harley-Davidson Aermacchi 350 Sprint, but this little spaghetti hog is still an important piece of motorcycle history.
As you can clearly see in the photos, this bike has been fully restored. The orange paint on the fenders and fuel tank shines to perfection and has the correct Harley-Davidson decals. The black chassis, trim pieces, and saddle are no less impressive. While the original 1 into 2 exhaust isn't pictured, Street Dreams (the dealer selling this bike) says it's installing it soon. That means it will be a pretty accurate depiction of these interesting machines when they were in their heyday. Whether you display or ride this Aermacchi, it's definitely a conversation piece.
If you want to get details about buying this motorcycle or have questions, contact Street Dreams.