Pontiac thought they were making the perfect high-performance luxury car in the 1970s, but they were really producing the perfect base for a low-rider.
---
Pontiac unveiled the Bonneville name as a Corvette-like bubble-top sports car concept at the 1954 Motorama but actual production cars bearing the name were fuel-injected convertible versions of the Star Chief. From the very beginning the Bonneville moniker represented the very best Pontiac had to offer, in high performance and luxury alike. In 1958, the Bonneville was separated from the Star Chief, becoming its own model. It was now available as both a hardtop or a convertible and most of the high-priced standard luxury options were now optionally available. Still, the Bonneville remained Pontiacs most luxurious model and the brand never skimped on performance for the model.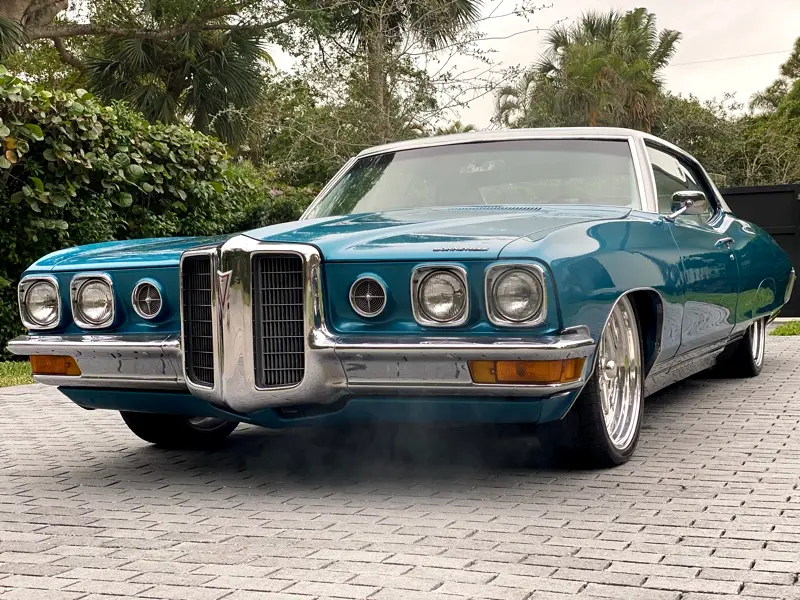 Throughout the 1960s, the Bonneville progressed as a model with a protruding grille, mild coke-bottle styling, and raked fender lines. Although in 1970, styling peaked with one of the most dramatic redesigns of the entire model up to that point. It featured an entirely new front end with a twin vertical grill, integrated wrap-around turn signals, and a new standard engine - the infamous 455-cid.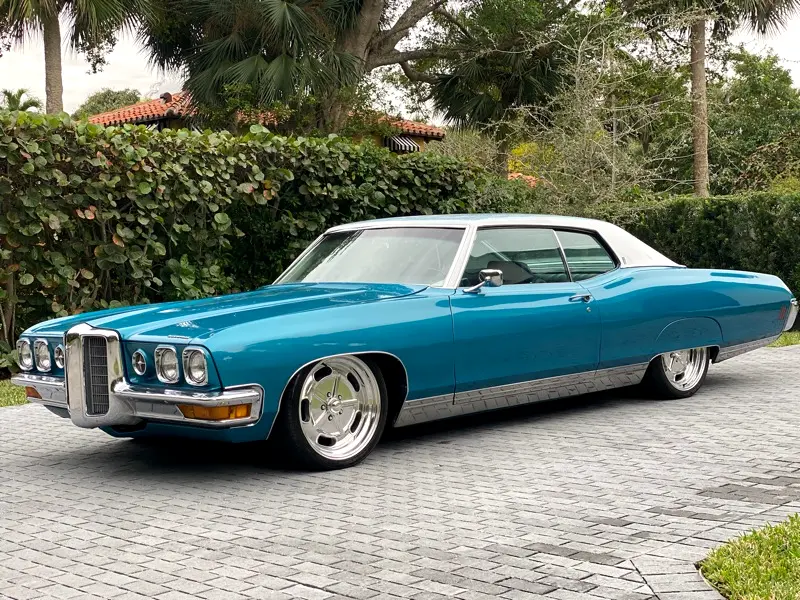 Being offered by Awesome Joe Auctions is this highly customized 1970 Pontiac Bonneville. It features a fresh aqua-teal finish accented by a pearl metallic over custom lace painted roof. Finishing off the looks of the car with a bit of irony tucked under the wheel wells are a set of 20 inch ARE salt flat wheels and tires.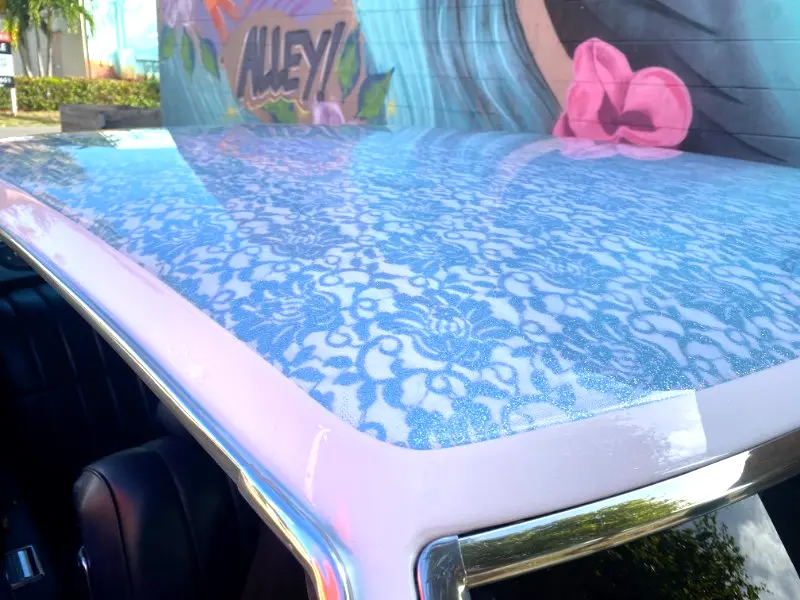 Although the new air ride system would insinuate that this Bonneville was built to be driven low and slow, the mostly stock appearing 455-cid power plant says otherwise. With the exception of an aftermarket sound system and a new perforated bright white headliner, the blue vinyl interior appears relatively untouched and comes complete with walnut accents and a wood-grain steering wheel. If you believe the odometer, which says the car has been less than 20,000-miles since new, this is a good opportunity to get behind the wheel of the perfect Pontiac low-rider.