With more power than most modern pony cars, this classic convertible provides an awesome ride with tons of performance and style!
---
The classic car community has many incredible facets that make the art of vintage performance vehicle collecting an intricate and tasteful experience. Many of the older cars are in various states of disarray upon discovery. The car enthusiast's job is to restore and maintain the vehicle's legacy through their hard work. Many people have differing opinions on whether a classic should be modified past its original design, but the truth is that the insane muscle cars of the 1960s and 1970s were meant for one thing, performance. In recent years, the sudden realization of this fact has sprouted a movement of restomodders and power-hungry classic car enthusiasts ready to compete with some of the craziest cars from the modern muscle car era. Of course, this particular car is the perfect example to show you just how amazing one of these projects can be, and the best part is that you could soon own it!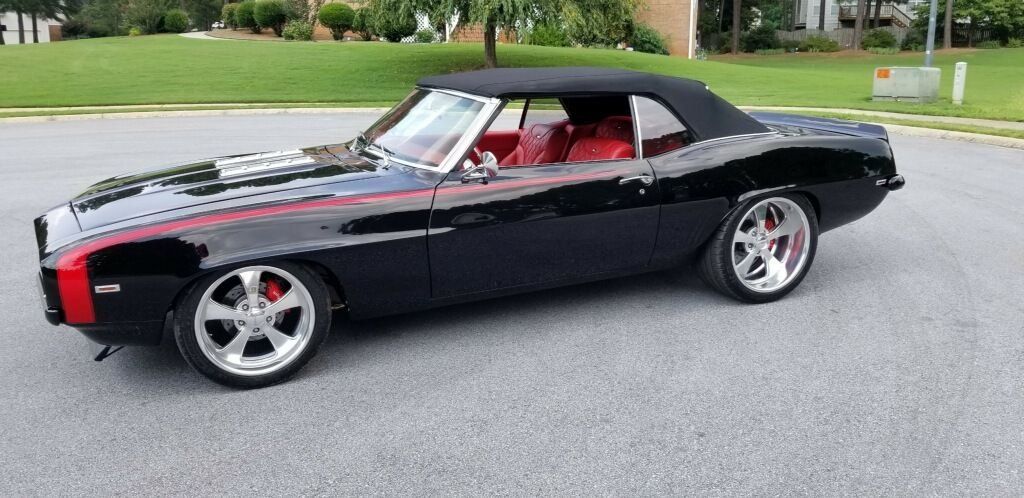 This car is a 1969 Chevrolet Camaro convertible that was well maintained, restored, and eventually modified to be faster and more fun to drive than its modern-day counterparts. Under the hood is a massive 6.2-liter LS3 V8 engine that fits snuggly into the vast engine bay of this classic pony car. Speed is key for a car like this, which is why all of that power is transferred through a modern-day six-speed manual transmission. Not only does this allow you the kind of control over the vehicle that no automatic can provide, but it also makes racing in everything from autocross to drag an engaging and exciting experience.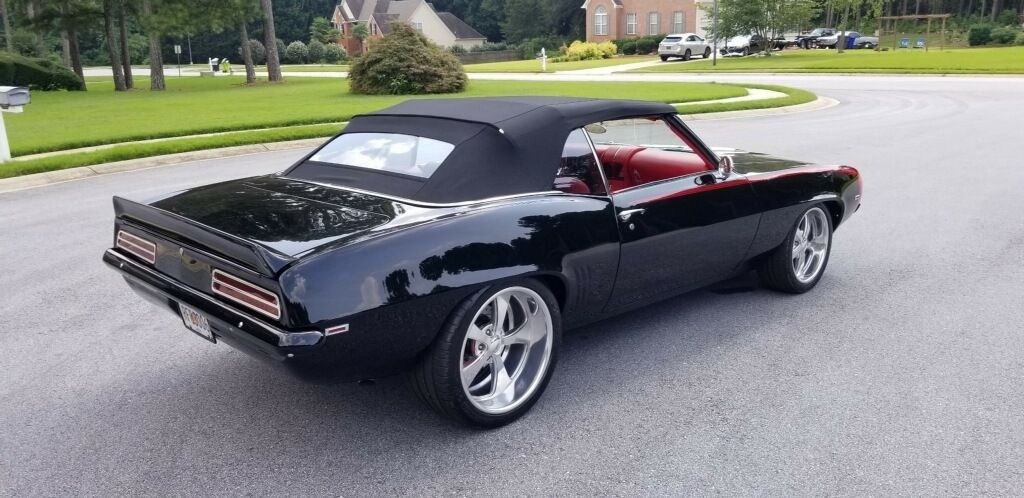 You'll notice that the exterior seems to be pretty much stock as the original body was deemed pretty much perfect from the factory. However, the wheels were a different story, so the builder decided to go with a set of vintage-style chrome wheels, which show the car's heritage while preserving the modern style of this convertible beast. Additionally, the interior seems to have a significant focus on luxury. All four seats are covered in diamond stitch red leather, which gives a stunning contrast to the black exterior color scheme. This Camaro is the perfect car for any enthusiast looking to preserve the history of these fine machines while still boasting the sort of performance you would typically only see in a modern pony car.