This incredible car was the first supercar to take a form over function perspective to design while still providing plenty of power with a massive V12 engine.
---
The Lamborghini Miura was an excellent car for its time and now is regarded as the most beautiful Italian supercar ever made by many Italian car enthusiasts. This title is well deserved as it was one of the first cars to take a more concentrated effort towards looking good instead of just being fast. Brands like Ferrari, whose initial rejection had created the raging bull we all know and love, were convinced that the best way to create an image was to do what was best for track performance. Lamborghini was on a mission to take down the prancing pony of Italy, and they did exactly that with this car. Of course, this means that many enthusiasts would do anything to get their hands on one of these insane beasts.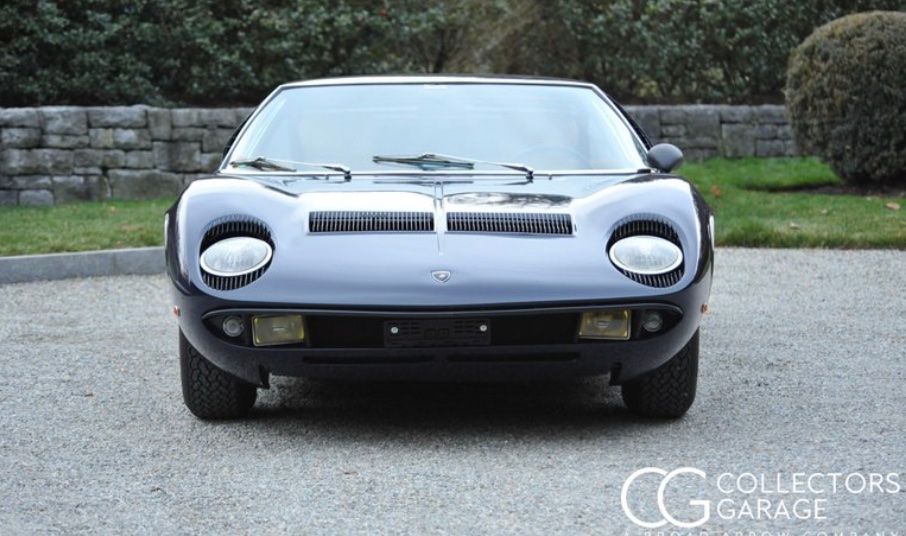 If you happen to be one of those fans, then this car is exactly what you've been looking for as it combines the performance of a classic racer with the well-kept condition of a cared-for collector car. Powering the lightweight beast is a pretty massive 4.0-liter V12 engine that kept all of the weight above the vehicle's rear axle. That means that acceleration is raw and violent, which means that it takes real skill to drive this thing. Without a doubt, this car was built in a time when skill and the ability to control a problematic car were something to be proud of. This is in stark contrast to our modern sports and supercars, which boast their easy drivability and comfort.
That's what makes the sort of person who would buy this car so special. Sure we all like a comfortable grand tourer, but it really is the raw tenacity of a classic racing car that fuels our passion. The truth of the matter is, despite the brand's desire to bring the car back into production in 2006, there will never be another car like this one as it was the first of a different breed. Nearly every single Lamborghini in the lineup was inspired in some way by the Miura, meaning that you could soon own the legendary grandfather of some of the most iconic cars ever made.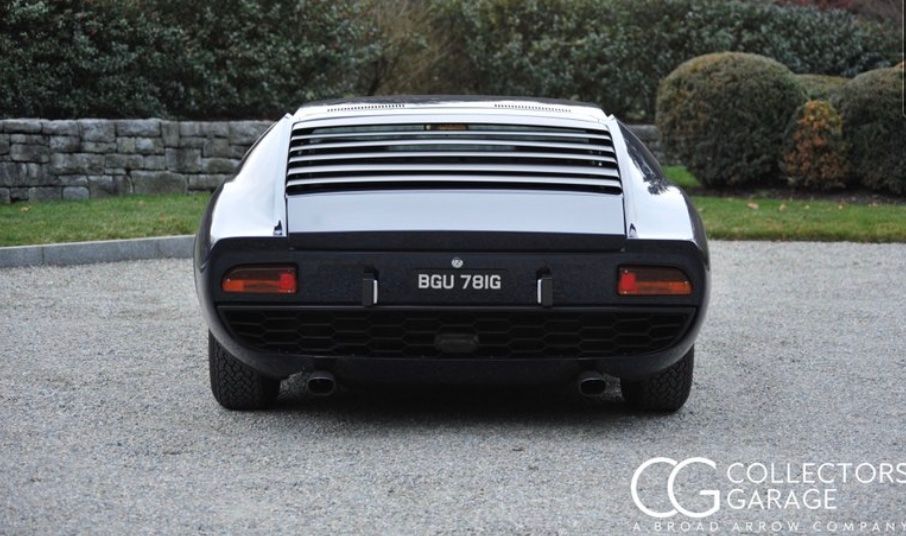 Broad Arrow Group, Inc. ("Broad Arrow Group") and its subsidiaries, Broad Arrow Auctions, Broad Arrow Capital and Collectors Garage represent the collective vision of its founders, team members, and partners — to be the best advisor, marketplace, and financier for car collectors, with integrity, trust, and innovation. Broad Arrow Group is a holding company founded to develop and operate a portfolio of businesses and brands that address the needs of various segments of the collector car market and to transform the collector car industry. Learn more at www.broadarrowgroup.com