This convertible sports car is the perfect weekend cruiser.
---
The early generations of the Chevrolet Corvette were made with a personality you can't find with virtually any other car. It honestly could be said that if the original designers could have filled the engines up with liquid competitiveness instead of oil, they would have. But, of course, if you know the history of the American performance legend, you'll also know it was initially made to beat similarly priced European sports cars in the performance department. This particular Corvette on Bring A Trailer is an excellent example of how Chevy pushed brands like BMW and Mercedes to their breaking points in the American automotive market.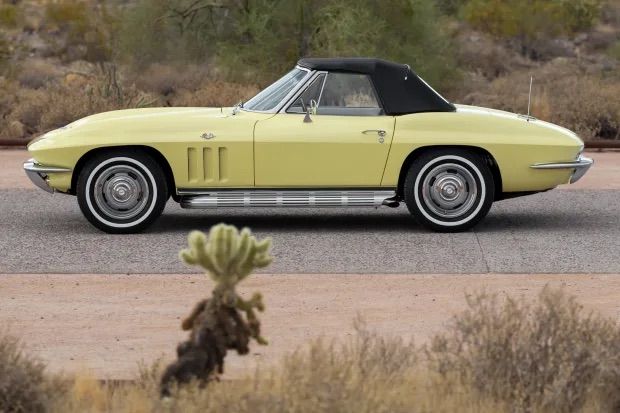 Despite its unassuming cubic inch figure, this engine still became one of the most iconic V8s to ever see inside a Corvette engine bay. It did this by pushing out an incredible 350 horsepower which is even more than the one horsepower per cubic inch of displacement rule that so many muscle cars tried to keep up with.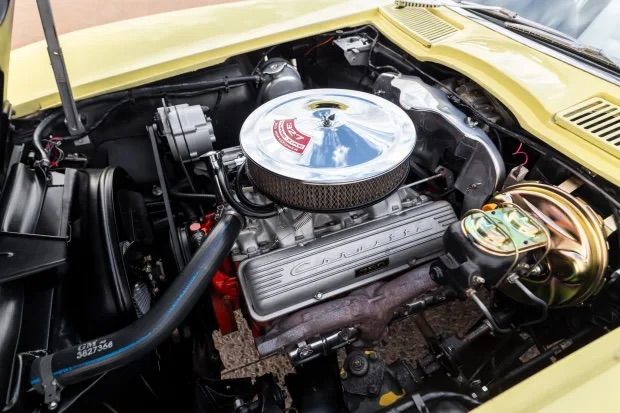 Along with its enormous power figures, the car was also made extremely fun to drive, even in daily applications. This would explain the addition of the four-speed manual transmission, which is the perfect choice for any American automotive enthusiast who loves engaging with their vehicle. All of this combined with the iconic styling of the Corvette in its second generation to make a vehicle that almost everybody knew would be iconic for decades to come. You should consider this Corvette for your automotive collection, especially if you want to show up to some of your European friends.

This vehicle is being sold by Cascio Motors in Scottsdale, Arizona. Cascio Motors offers consignment services as well as a great inventory of enthusiast vehicles. Please visit www.casciomotors.com to learn more about consigning and valuing your car.