This Nova just needs a few finishing touches to clean up and break hearts on the race track.
---
"El Patron" is Spanish for "The Boss." That name appears in bright lime green letters on either side of the tall cowl hood of this 1965 Chevrolet Nova drag car. The name is hard to miss, as every other part of the car is painted matte black, with no chrome to be found anywhere.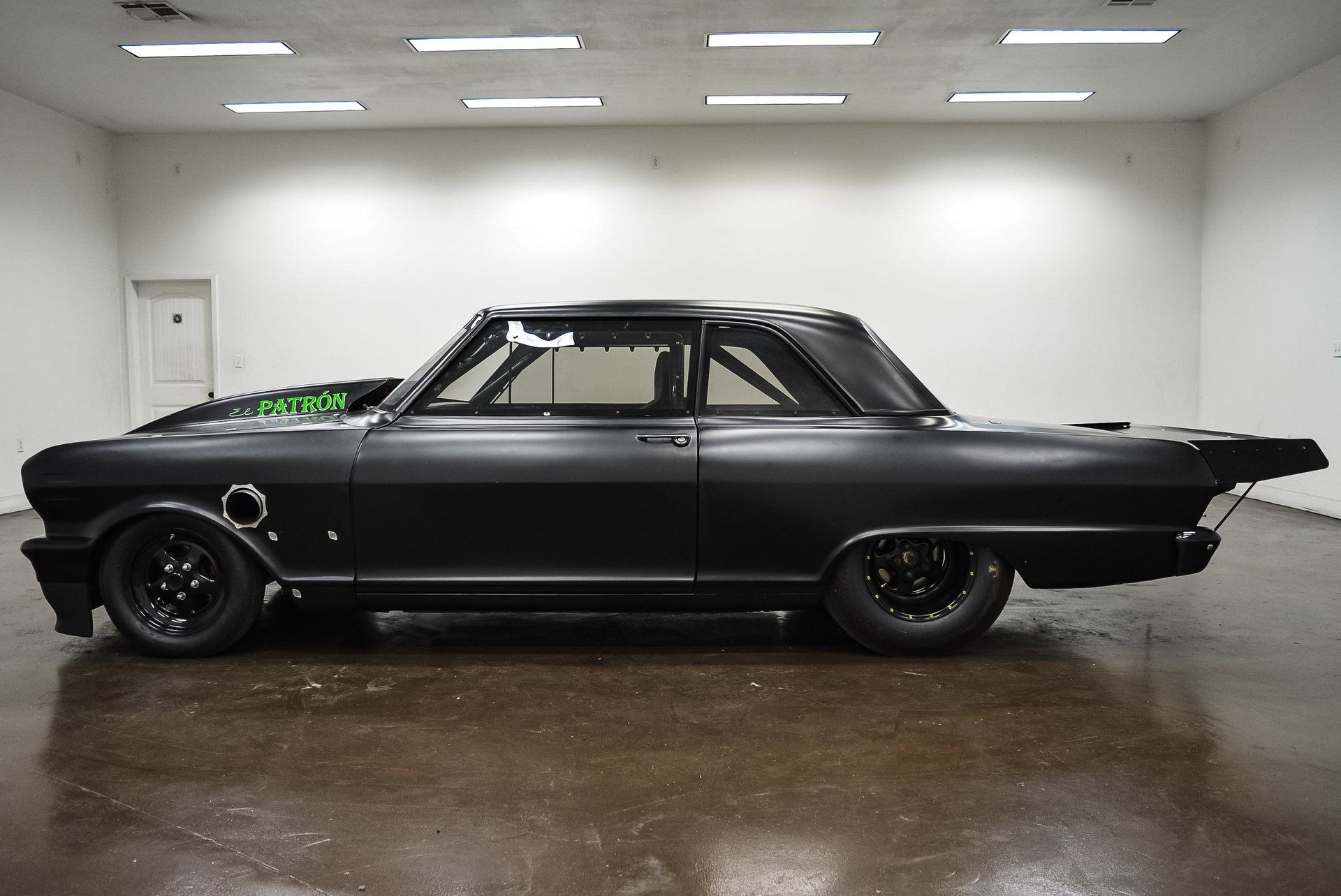 In automotive journalism, it's a hack move to call a black car "sinister," but we can't think of a better description for this monstrous machine. Besides, what can we say that its name – "The Boss" – doesn't already?
We'll just get down to hard facts. Lift off the one-piece fiberglass front end, and you'll find a truly massive V8 tucked into the tube chassis. You may expect a big block Chevy, or maybe a turbo LS to reside here, but you'd be wrong.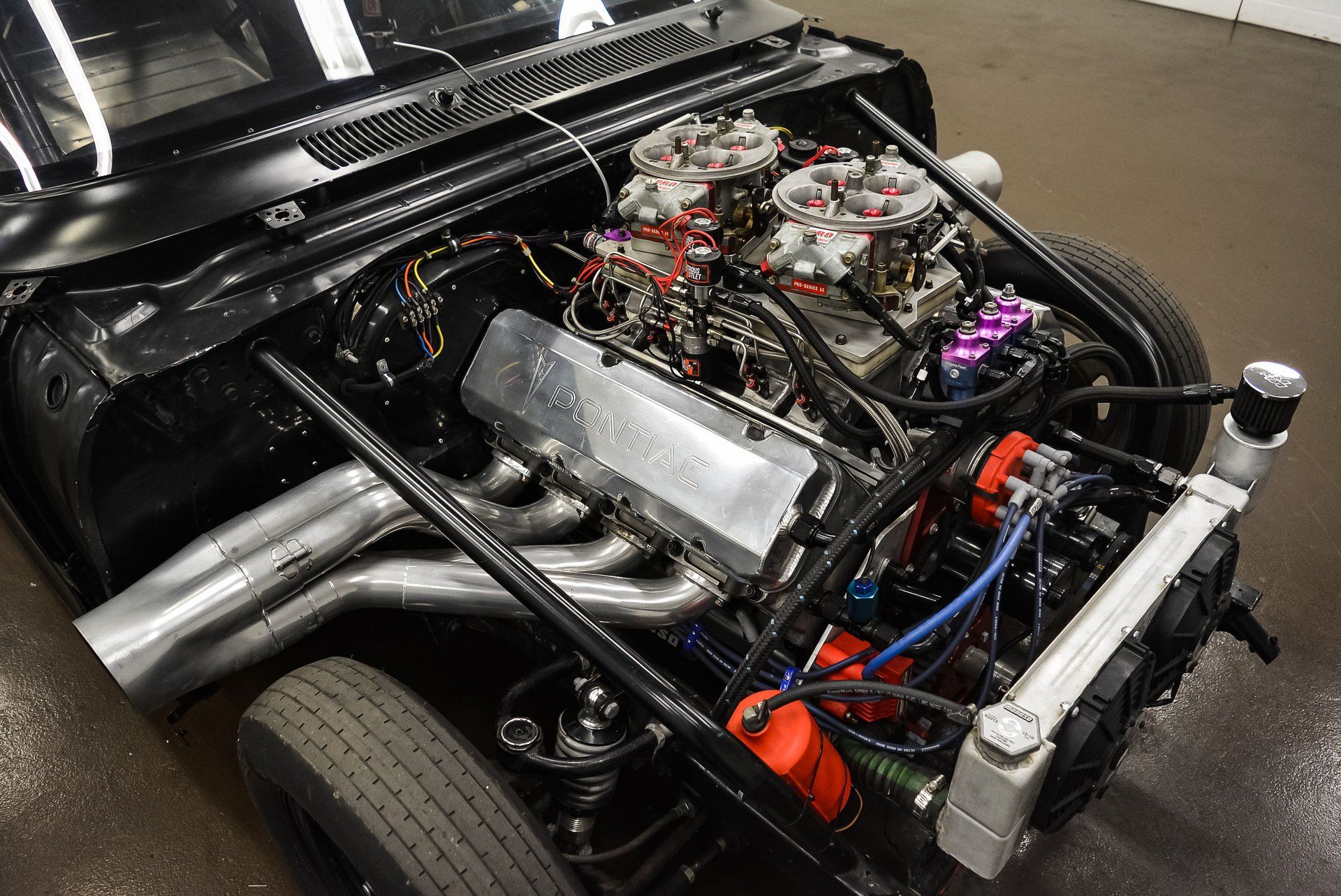 We were surprise to find out that El Patron is powered by a 615 cubic inch Pontiac V8 fed by a pair of 1350 CFM carburetors. Read that again – not one, but two of those thirsty beasts. For perspective, your average muscle car does just fine with a 600 CFM carburetor, maybe 750 CFM at most.
If you can't figure it out just by looking at it, this car isn't designed for the street. This purpose-built machine is designed for one thing, and one thing only – covering a quarter mile as quickly as possible.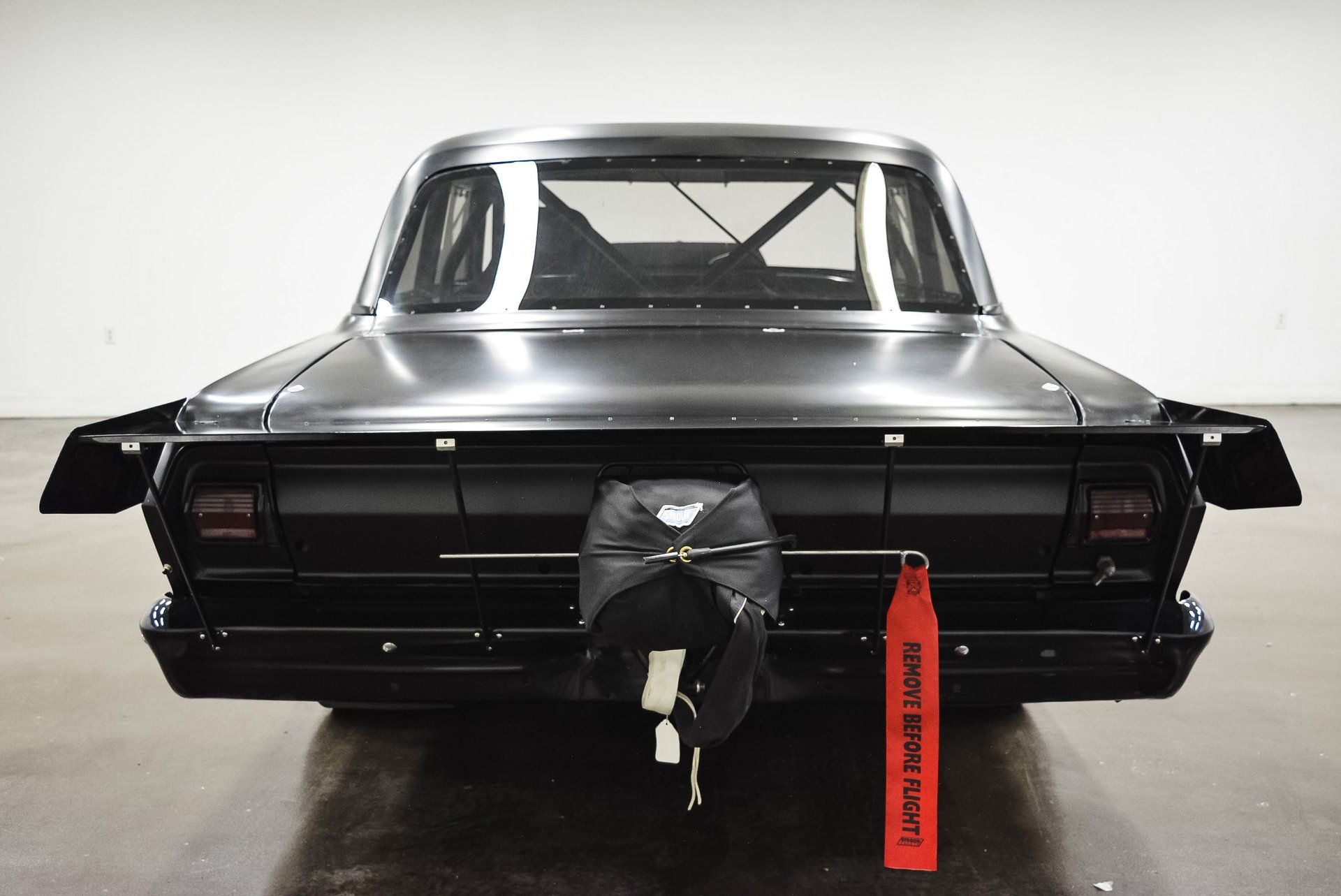 Besides the giant engine, this Nova has all of the go-fast goodies you'd need to begin your drag racing career – just add your truck, a trailer, and a fire suit. You can find it right here on Motorious at Classic Car Liquidators of Sherman, Texas for $36,999.