This right-hand-drive SUV is currently being auctioned.
---
These days, JDM vehicles are pretty hot commodities. The same goes for vintage Land Cruisers, and 1995 is quickly becoming considered a collectable year for the off-road SUV. All that and more are going for this 1995 Toyota Land Cruiser HZJ73, which is currently being auctioned on Bring A Trailer. Even if you're not interested in buying it, this is still a pretty cool vehicle to ogle.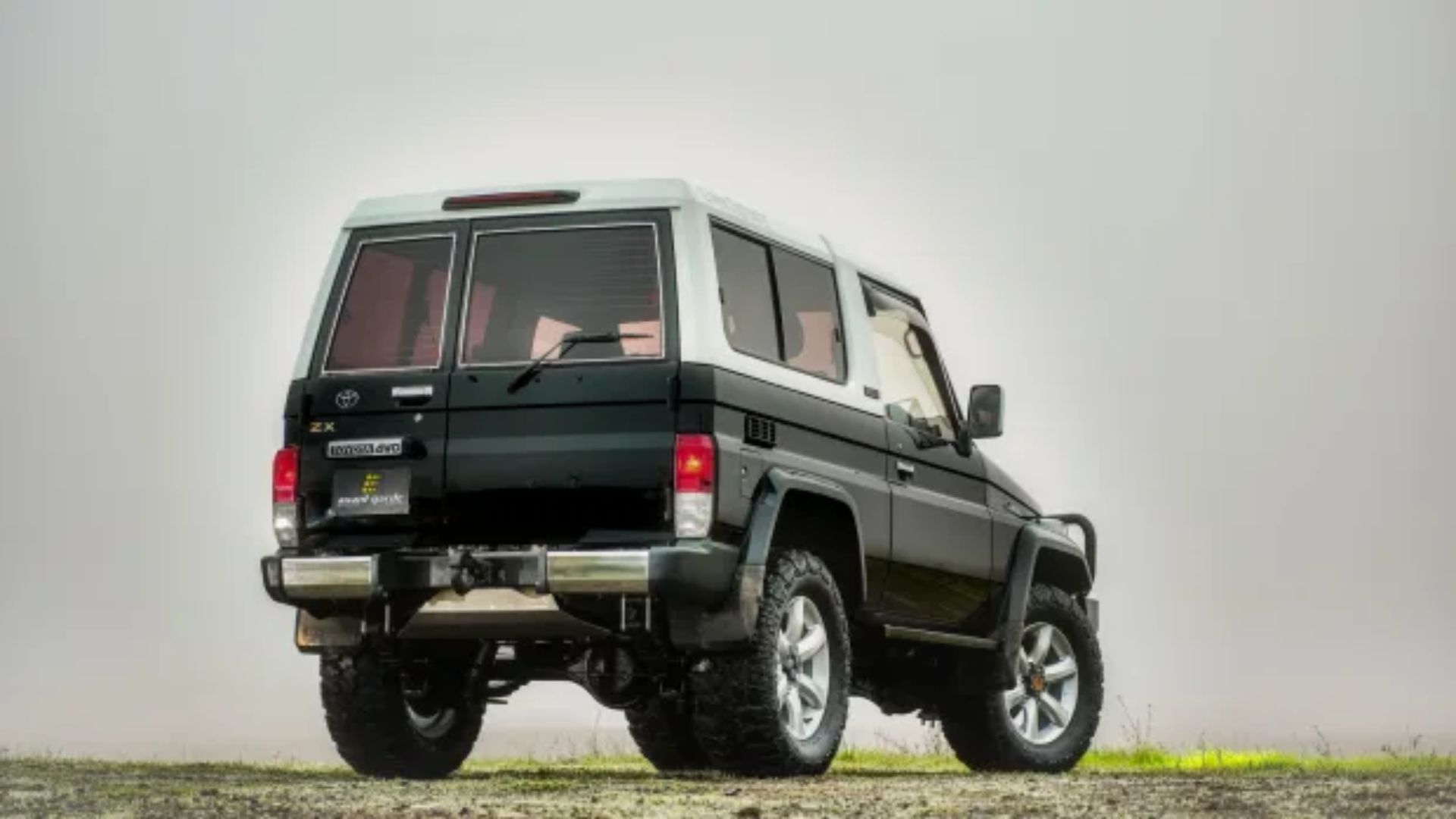 Right off the bat, you should know this is a diesel-powered Land Cruiser, a thing of legend among many in the United States. The naturally-aspirated 4.2-liter inline-six diesel engine is paired with a 5-speed manual transmission, a combination many would consider something out of a dream. There's also a 2-speed transfer case.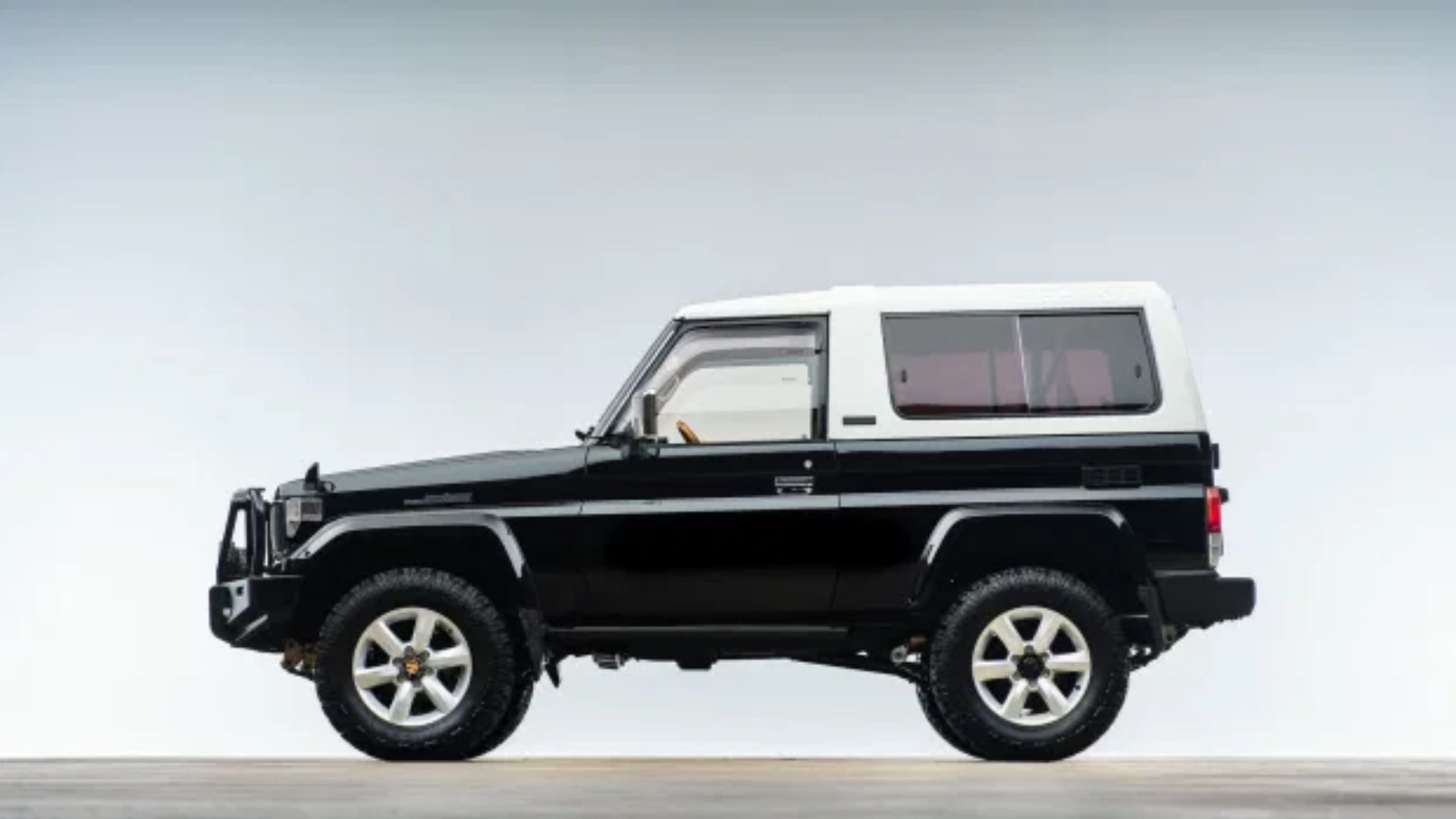 That's not even close to the end of the fun. It boasts quite a few tasteful modifications, including 18-inch Lexus wheels with 33-inch knobby tires. To fit all that rubber, the Toyota has a 2-inch Ironman suspension lift with Foam Cell Pro shock absorbers installed. A custom fuel tank skid plate helps guard against damage. That front bumper is also from Ironman and it features LED auxiliary lighting for when the sun goes down and you're still out on the trail.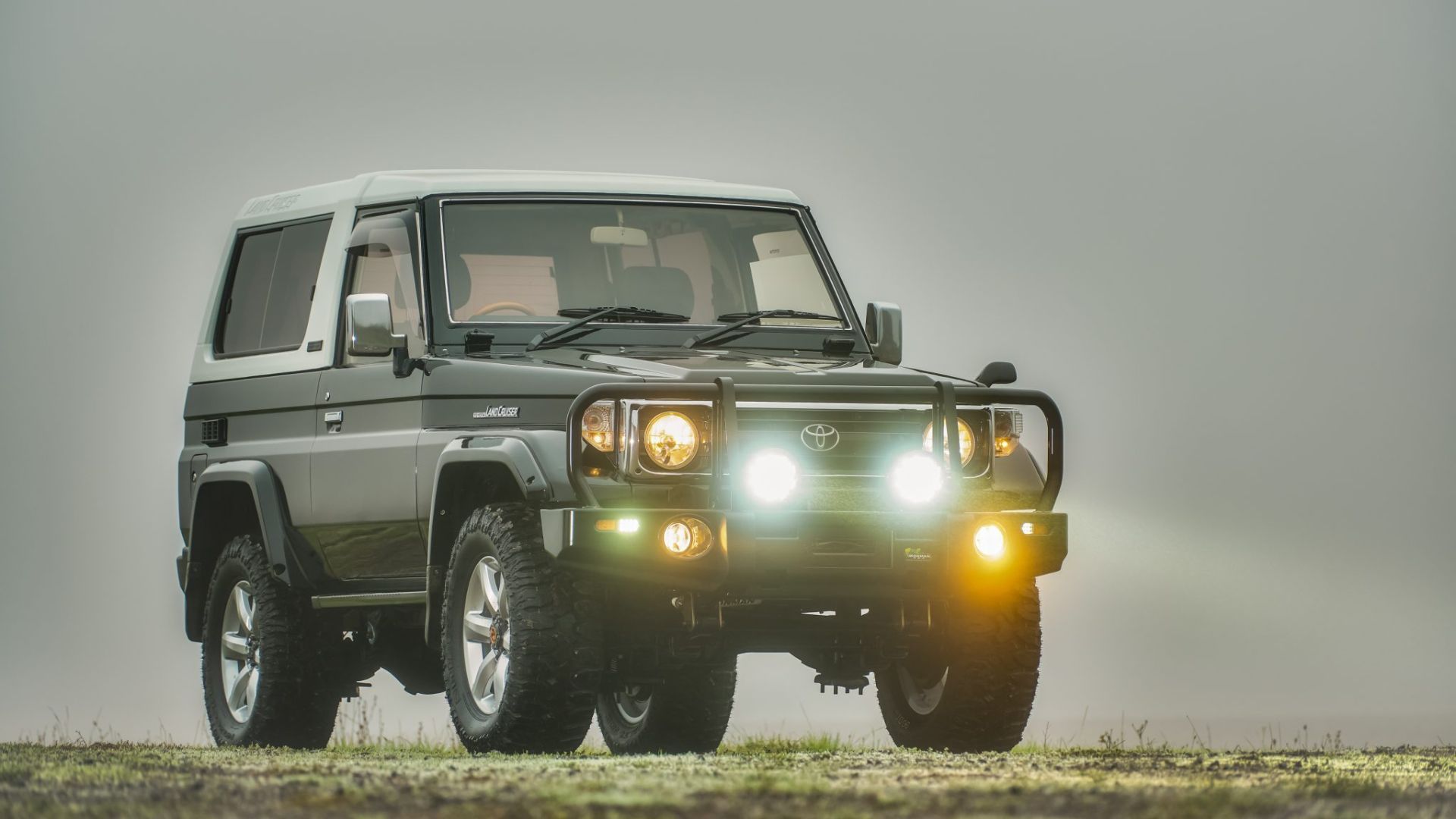 Painted black with a removable white fiberglass top, this truck has a simple appearance. Far from pretentious, the blue-gray interior features front sport seats and a rear bench. There's carpeting and the removable top has a headliner, making it more comfortable. The wood-rimmed Nardi steering wheel and aluminum shift knob add a nice touch. A double-DIN Clarion stereo has been installed as well.
Legally imported to the United States back in February of 2020, this Land Cruiser is ready for you to register and drive on roads as well as trails. It has a clean Washington State title. If you're interested in owning this 1995 Toyota Land Cruiser HZJ73 you'll need to hop on Bring A Trailer and play your biding strategy just right.