All dressed up, this C1 is ready for your garage.
---
Throughout its long and storied history, the Corvette has generated some truly legendary models. However, for many collectors one of the most desirable and elusive is the 1953 model year. Practically thrown together at the last moment after a surprisingly warm public reception to the concept, GM only made just over 300 of these cars. That's partly what makes this 1953 Chevrolet Corvette being offered through Corvette Mike Midwest so amazing.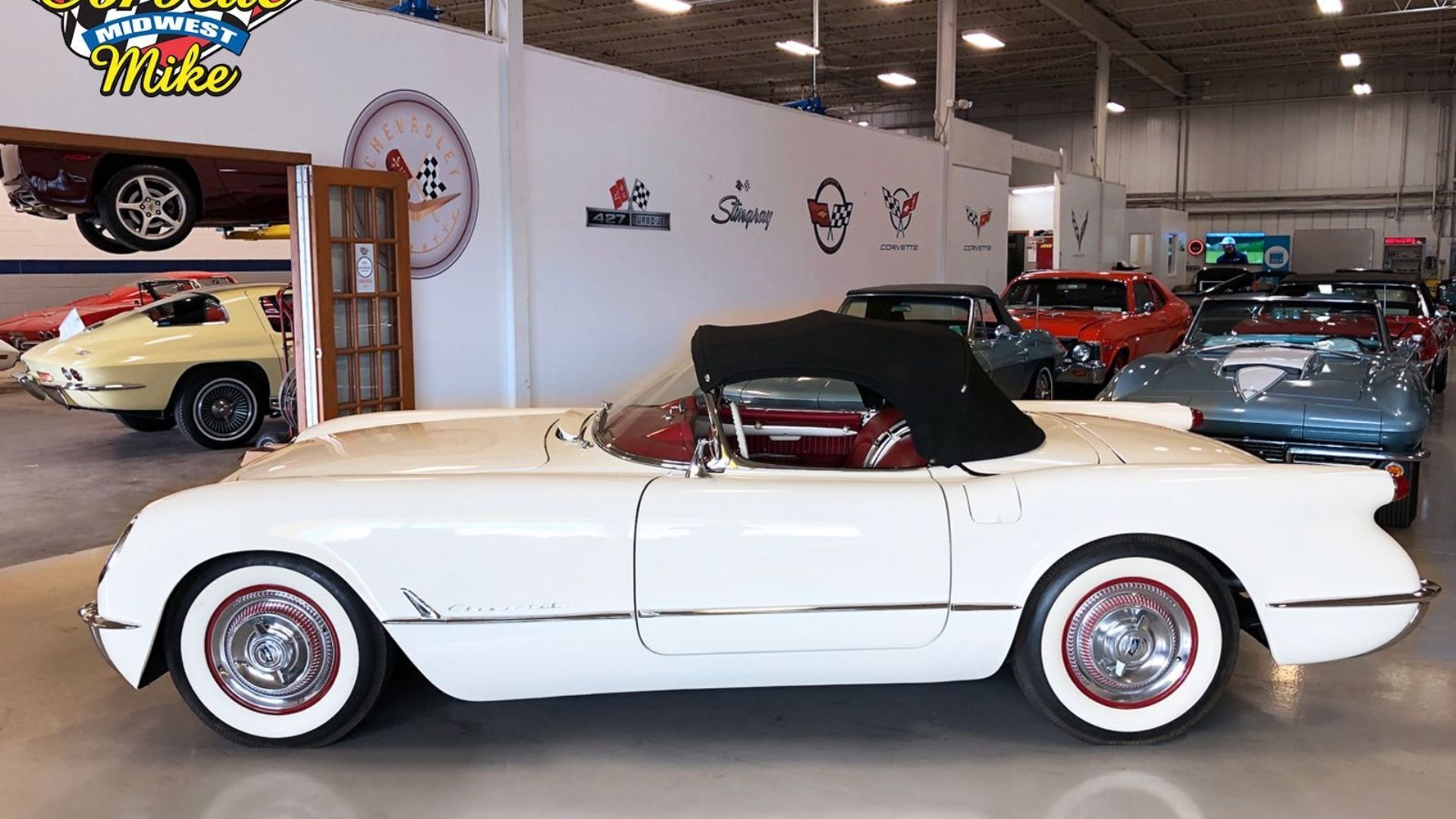 Sweetening the deal further, this C1 has been freshly restored. Through a frame-off restoration everything from the Polo White exterior to the Red interior looks as close to perfect as you could expect. The work was done by one of the most popular restorers for '53 'Vettes, explaining why it turned out so well.
Original equipment abounds in this historically-significant car, like the fiberglass body created at the Flint plant, the front end, and the absence of rear leaf spring "recess-relief" areas which you see on other Corvettes but not 1953 models (a telltale sign of a clever copy of a first-year car).
Whenever possible, the restorer used the factory-original parts, preserving the authentic feel and operation of this car. This includes the numbers-matching Blue Flame Engine with side draft carbs, which has been detailed so it sparkles.
This car is VIN #067 and obviously would make for an excellent investment vehicle. It would also be a great vehicle for taking to competitive shows, giving you a real shot at glory since it was a Concours Gold Winner in 2019. Documentation for this C1 dates back to 1982, but there's reason to believe it was taken off the road since 1961.
To get more info on this 1953 Chevy Corvette or to arrange[SS1] to buy it, contact Corvette Mike Midwest directly. You might also considering perusing the other Corvettes in stock.