This ride will turn more heads than a lot of other classics.
---
Now that the weather is warming up across the nation, it's the perfect time to drop the top on this 1951 Willys Jeepster and let the breeze ruffle your hair. A true head-turner, people will be asking nonstop about your "Jeep car" and wanting to know more. This is a true conversation-starter which hearkens back to a more optimistic time in post-war America.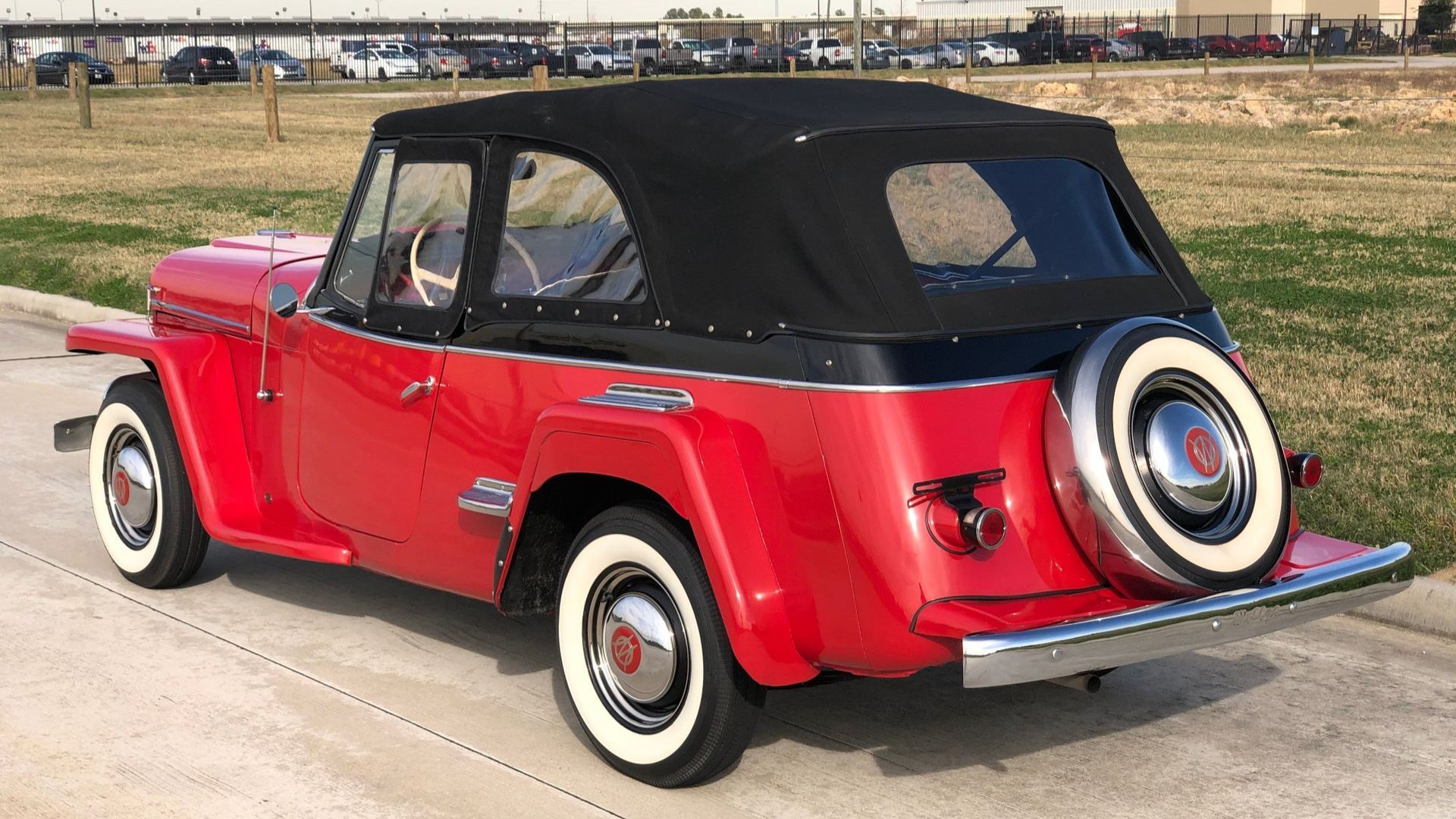 If you're wondering how something made in the early 50s looks so fantastic, this Willys of course has been through a comprehensive restoration. That means everything has been gone over with a fine tooth comb and it shows.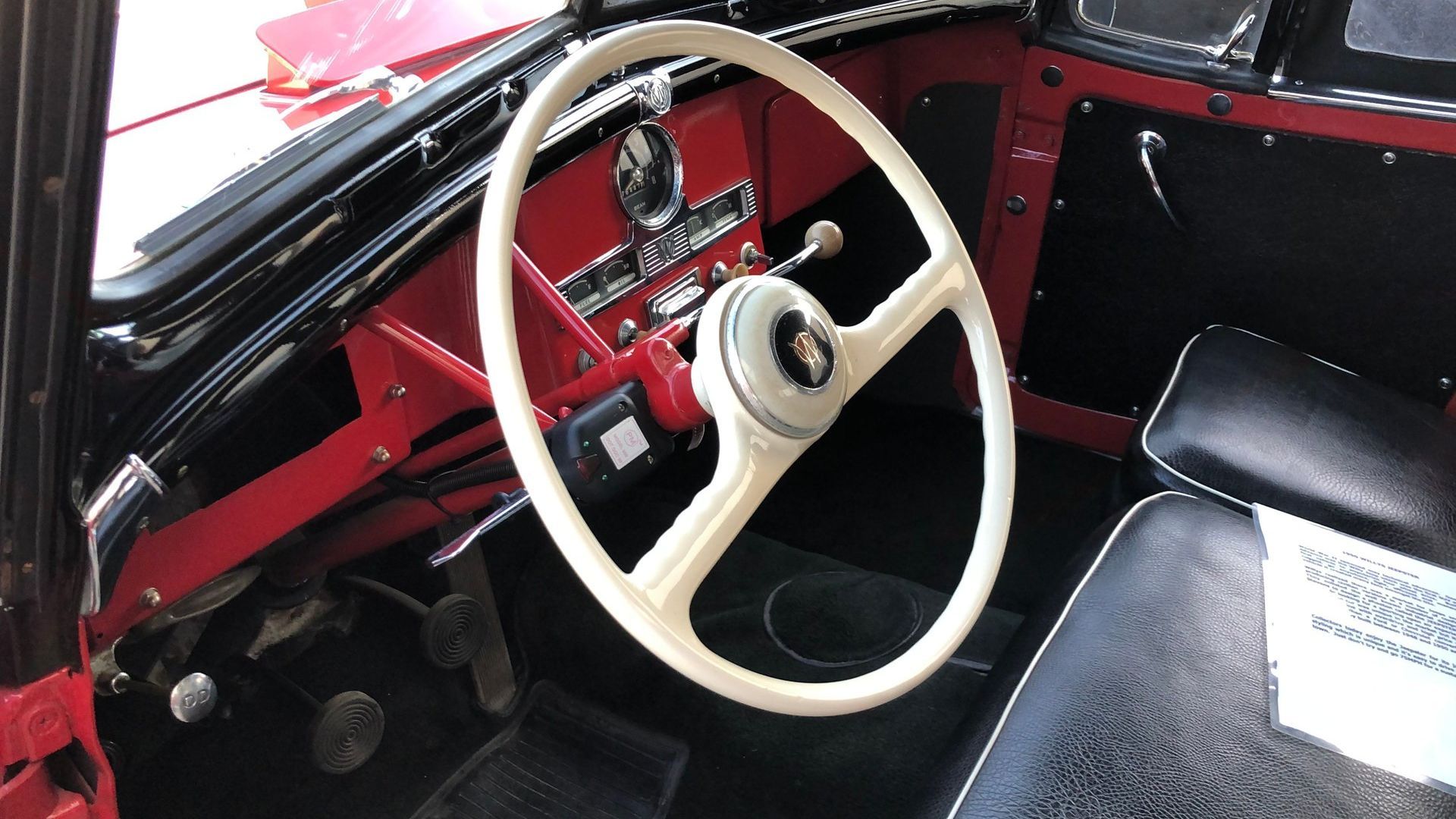 That nice deep red looks absolutely gorgeous on the body panels, which are straight with consistent gaps. Dressing things up further is the virtually spotless brightwork on the bumpers, hood ornament, factory hubcaps, beltline trim, side steps, etc. White wall tires and a fresh cloth top with clear windows pulls everything together for a knockout presentation.
You can't have such an amazing exterior and then be met by a mess of an interior. Thankfully the restoration not only cleaned up that area, it made it truly shine. Fresh black seat upholstery and carpeting pair excellently with the damage-free door cards and white factory steering wheel. Adding to the fun are correct controls and gauge cluster, giving you that fully-authentic experience.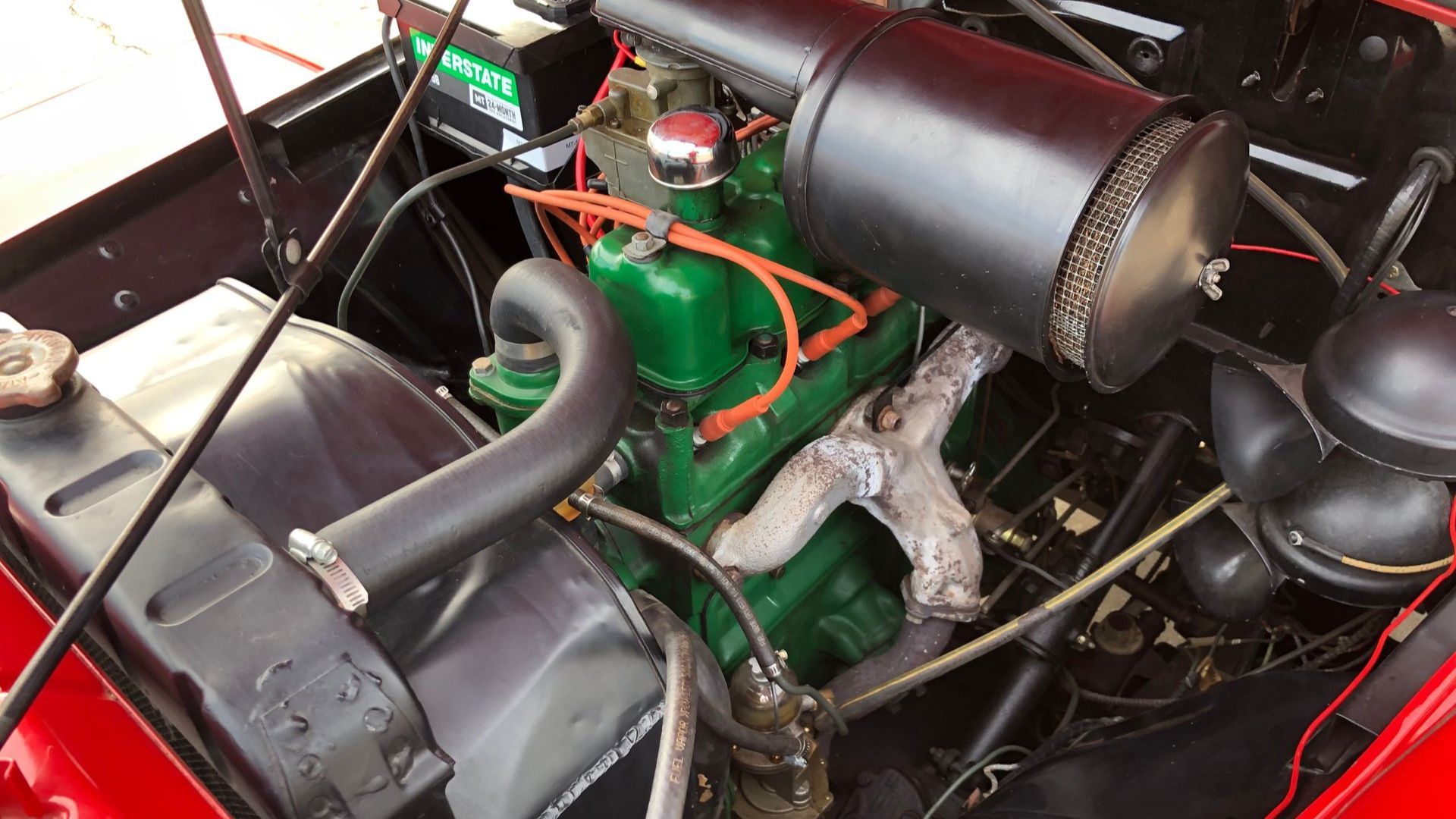 This is by no means a muscle car or performance machine, but it's a blast to drive. The 2.2-liter four-cylinder engine produces a lively 72-horsepower, while the 3-speed manual with overdrive adds to the fun. Driving this ride to a show or concours would be an unforgettable experience.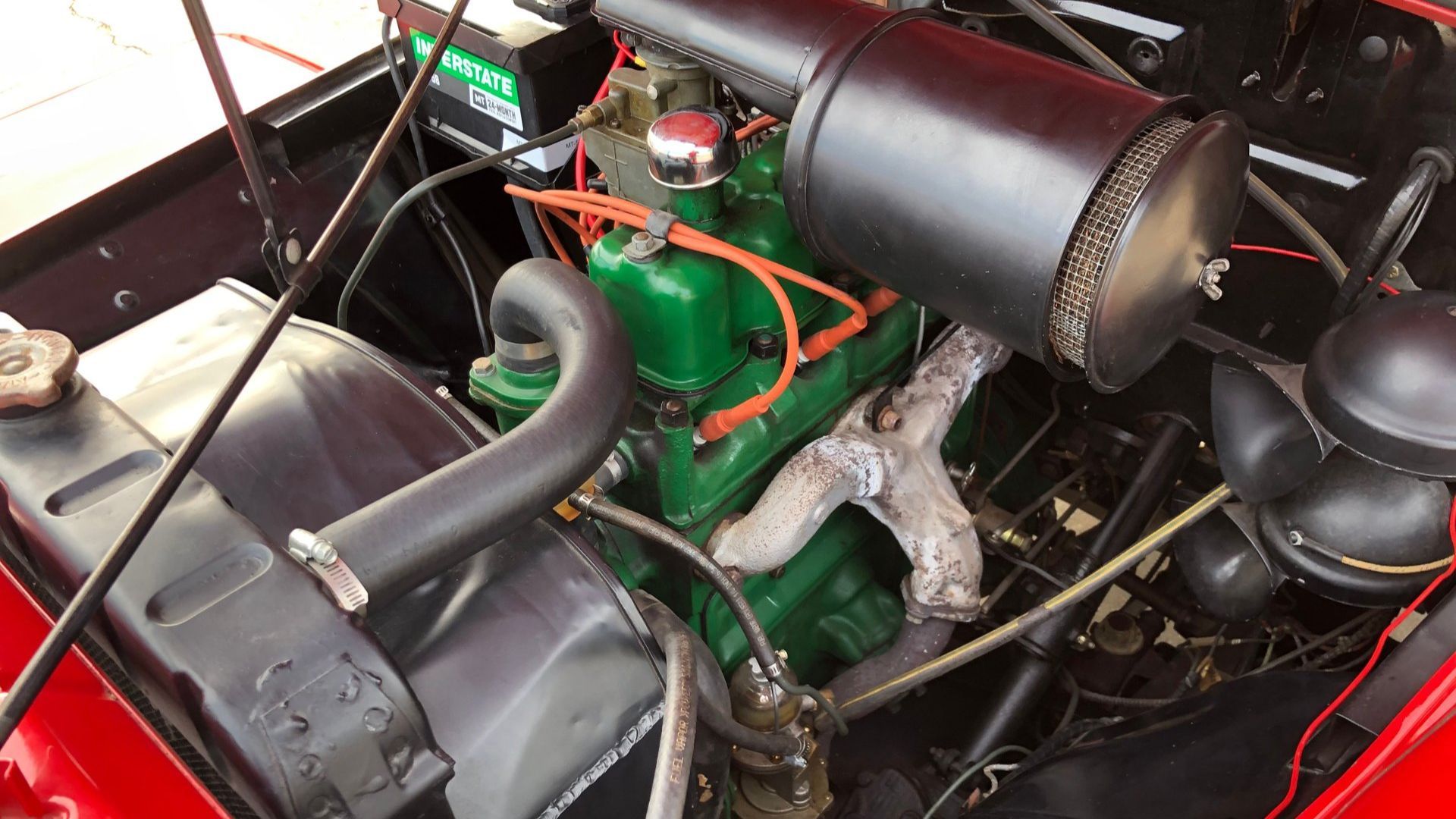 The best news about this 1951 Willys Jeepster is that Frank's Car Barn has it listed for sale, so contact the dealer to negotiate a deal. Or you can try your luck for the mere cost of a ticket in the Dream Giveaway, which also has a Jeep someone will win.
Join The Willys Invasion Team