This vintage motorcycle is being offered without reserve.
‌             ‌
Beginning production back in the late 1920s after buying Ace Fours, the Indian motorcycle was born. The models made between 1938 and 1942 are more popular with collectors because of their preferred crank/bearing setup. This example from Worldwide Auctioneers is a 1942 Indian Four With Sidecar that would make a perfect addition to your motorcycle collection.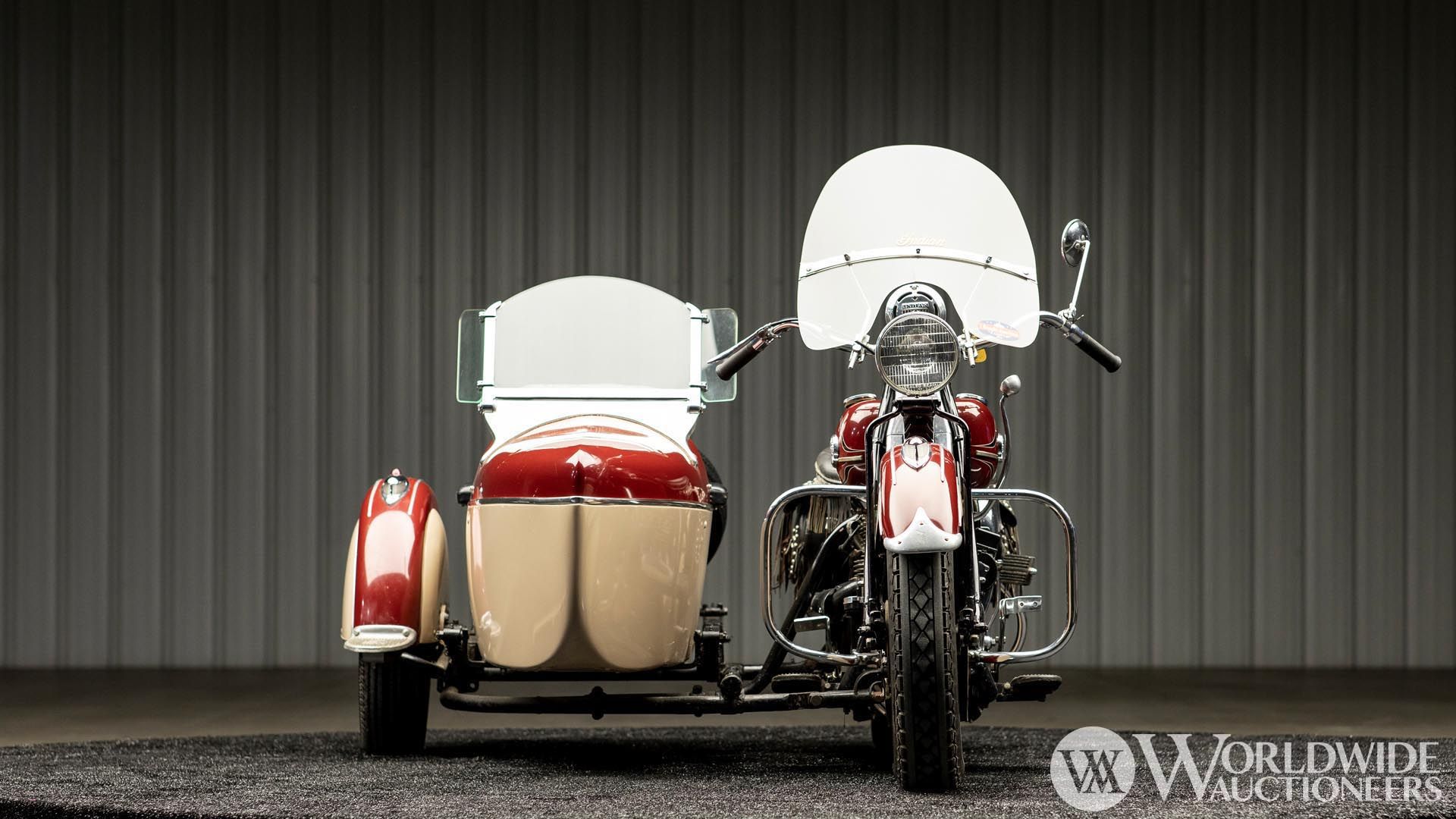 For a few years in the 1940s, Indian gave the bike some even better changes than before, like a skirted fender livery in 1940, and then in 1941, the bikes went to a fully sprung suspension in the front and rear. After the start of WWII, Indian went into wartime production mode, and the 1942 was one of the lowest production Indians during the time. Only 700 examples were made, and this particular example is believed to be the last one ever produced. It is also fitted with a sidecar and Art Deco fenders.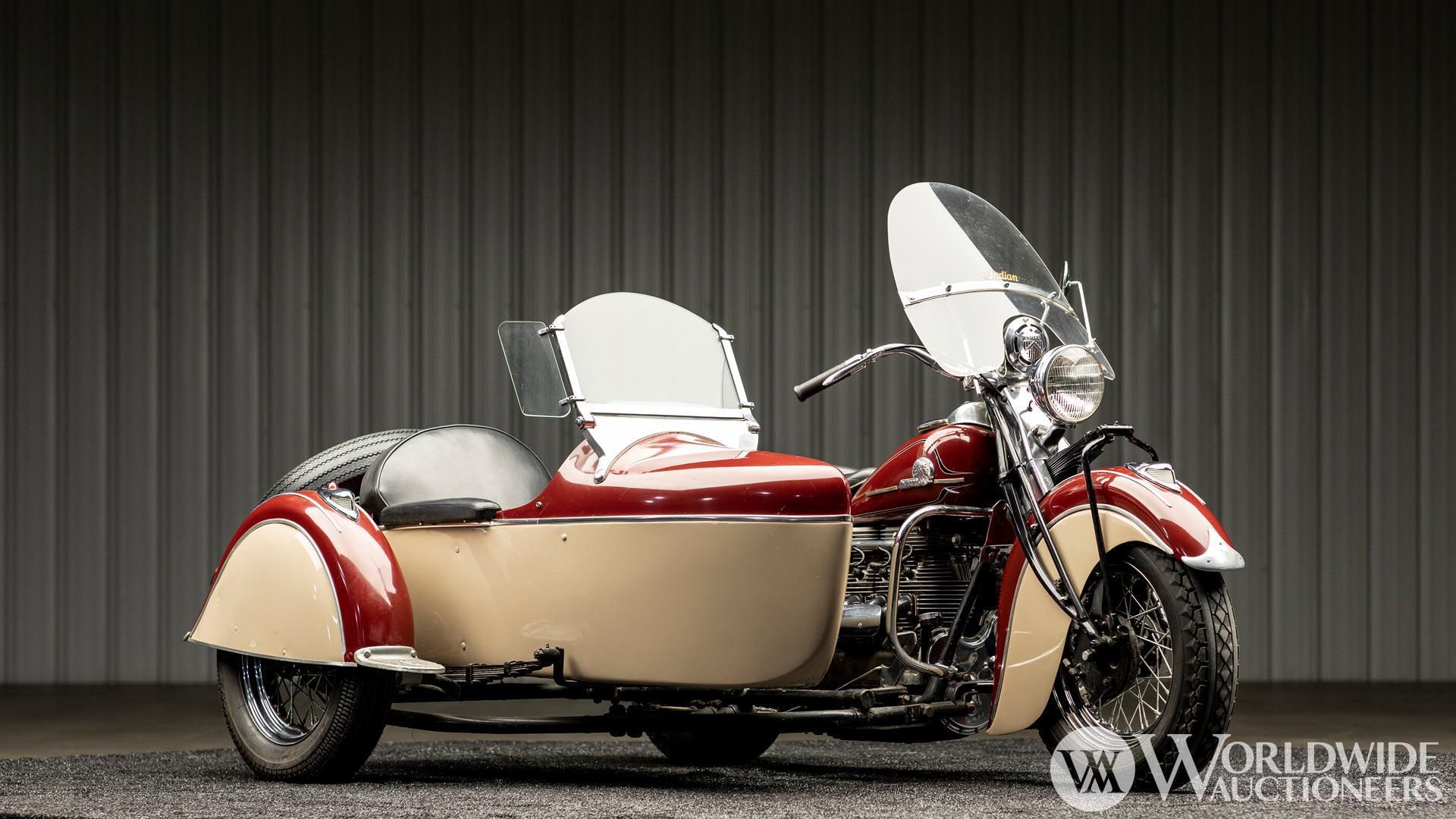 Presented by Gas Monkey Garage & Richard Rawlings and featuring the lifetime collection of celebrated flat track racer Denny "Kannonball" Kannenberg, the all no-reserve sale will showcase one of the most significant motorcycle collections to ever come to market. Comprising a total of 165 largely original motorcycles including racers, dirt bikes, street bikes and even mini-motorcycles, there is something for everyone who appreciates anything on two wheels, as well as an eclectic offering of 30 collectible vehicles and a treasure trove of memorabilia, petroliana and toys. The auction will take place September 10th and 11th 2021 in Auburn, Indiana.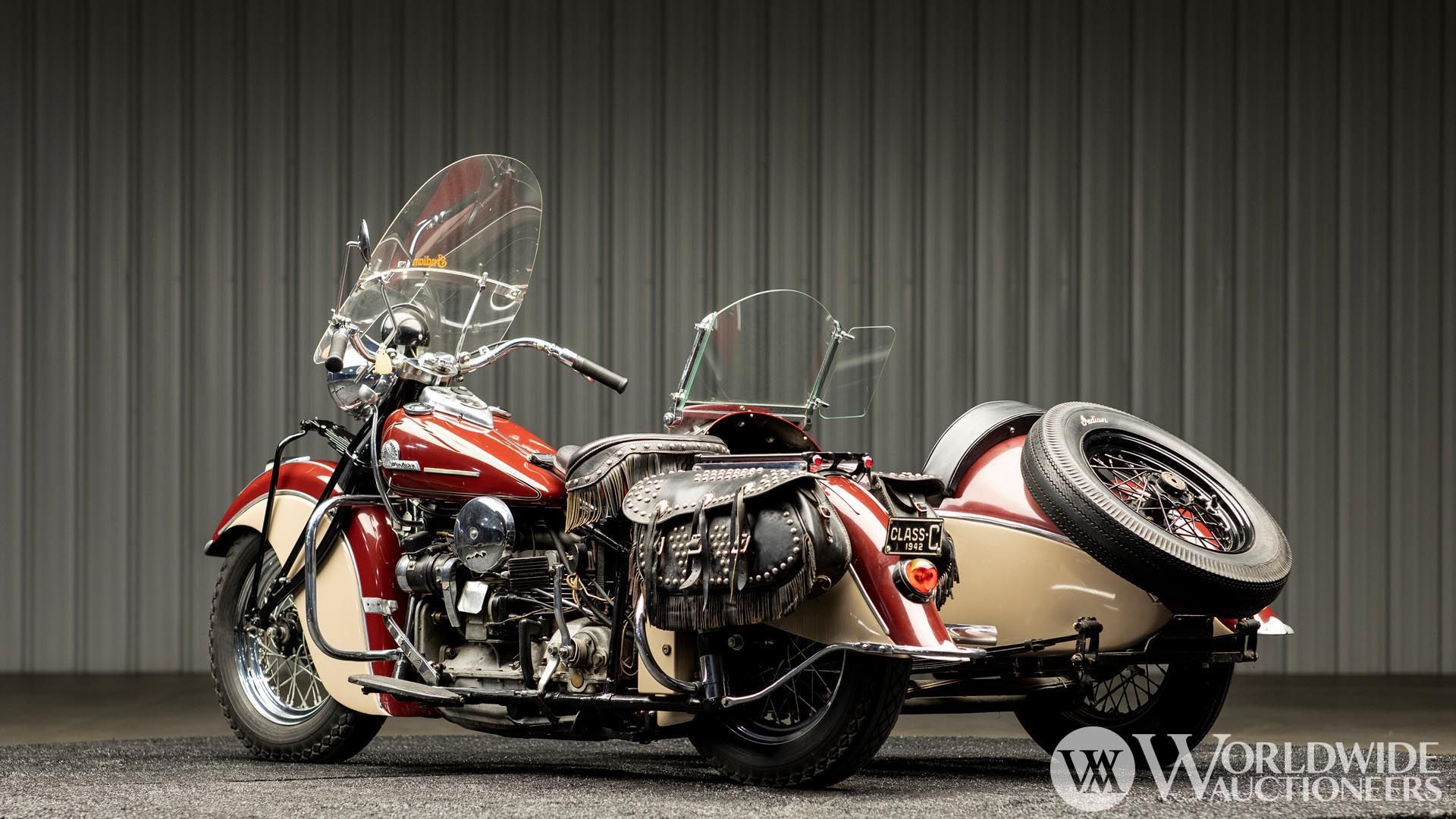 ‌‌