Learn more about this iconic movie motorcycle…
---
While the original Terminator was a good movie, Terminator 2 was one of those rare sequels which far surpassed its predecessor in every way. A key element which quickly establish the Bad to the Bone persona of the T-800 played by Arnold Schwarzenegger was the 1991 Harley-Davidson Fat Boy he acquires. The bike was used heavily in the promotion of the film and plays a pivotal role, particularly in the iconic chase scene in The Los Angeles River. For that reason alone, it's easily one of the most beloved movie motorcycles of all time.
Check out the latest Motorious Podcast episode here.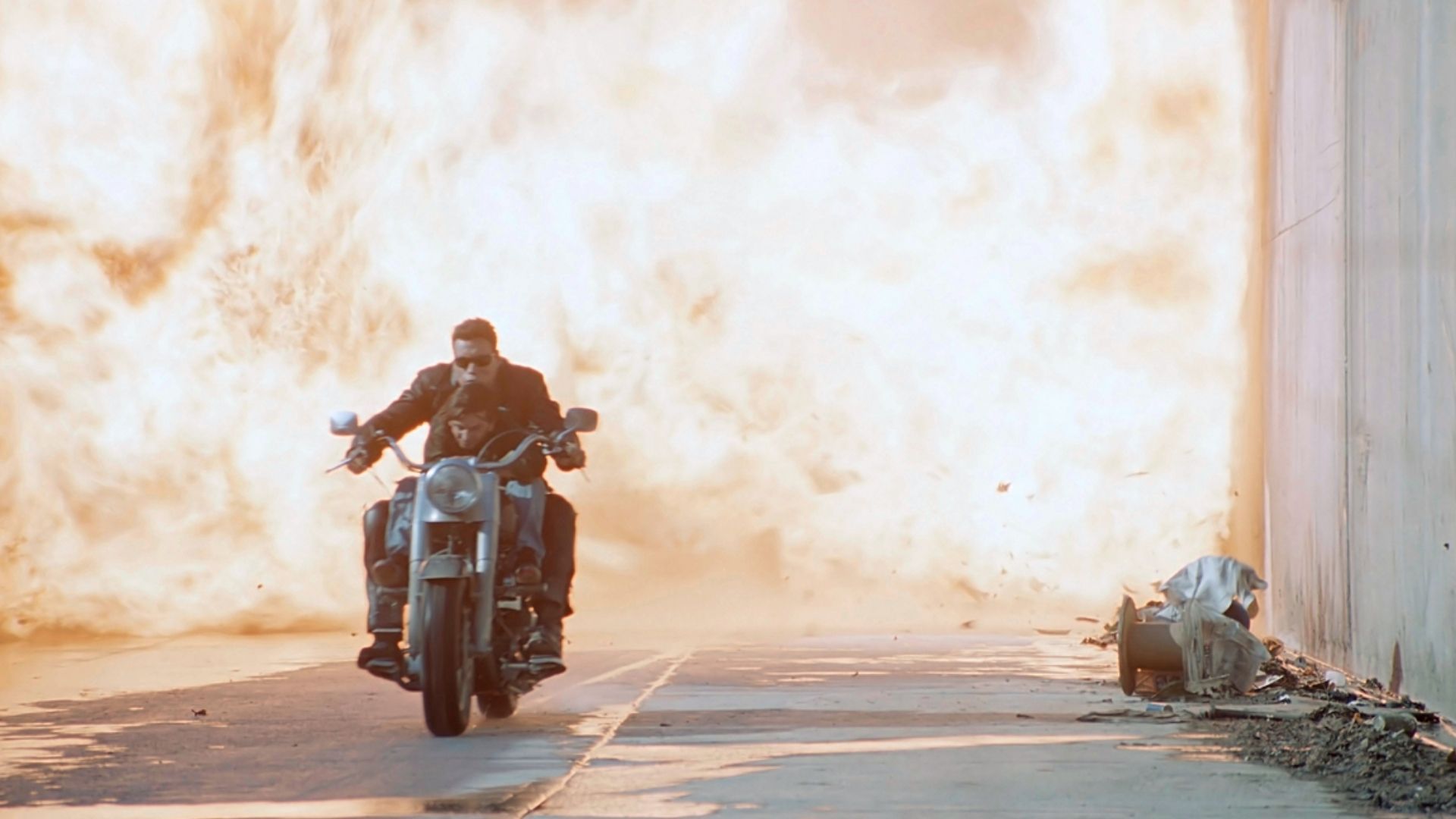 Plenty of people have fantasized about riding the bike, especially once they saw it make that dramatic jump, sparks shooting out as metal met cement. Of course, that was all movie magic, but it's still cool to dream about. The black Fat Boy with red pinstriping plus a chrome fork and trim made it appropriately sinister. Nobody can forget the shotgun holster, allowing Arnie to whip out his 12-gauge during that iconic chase scene.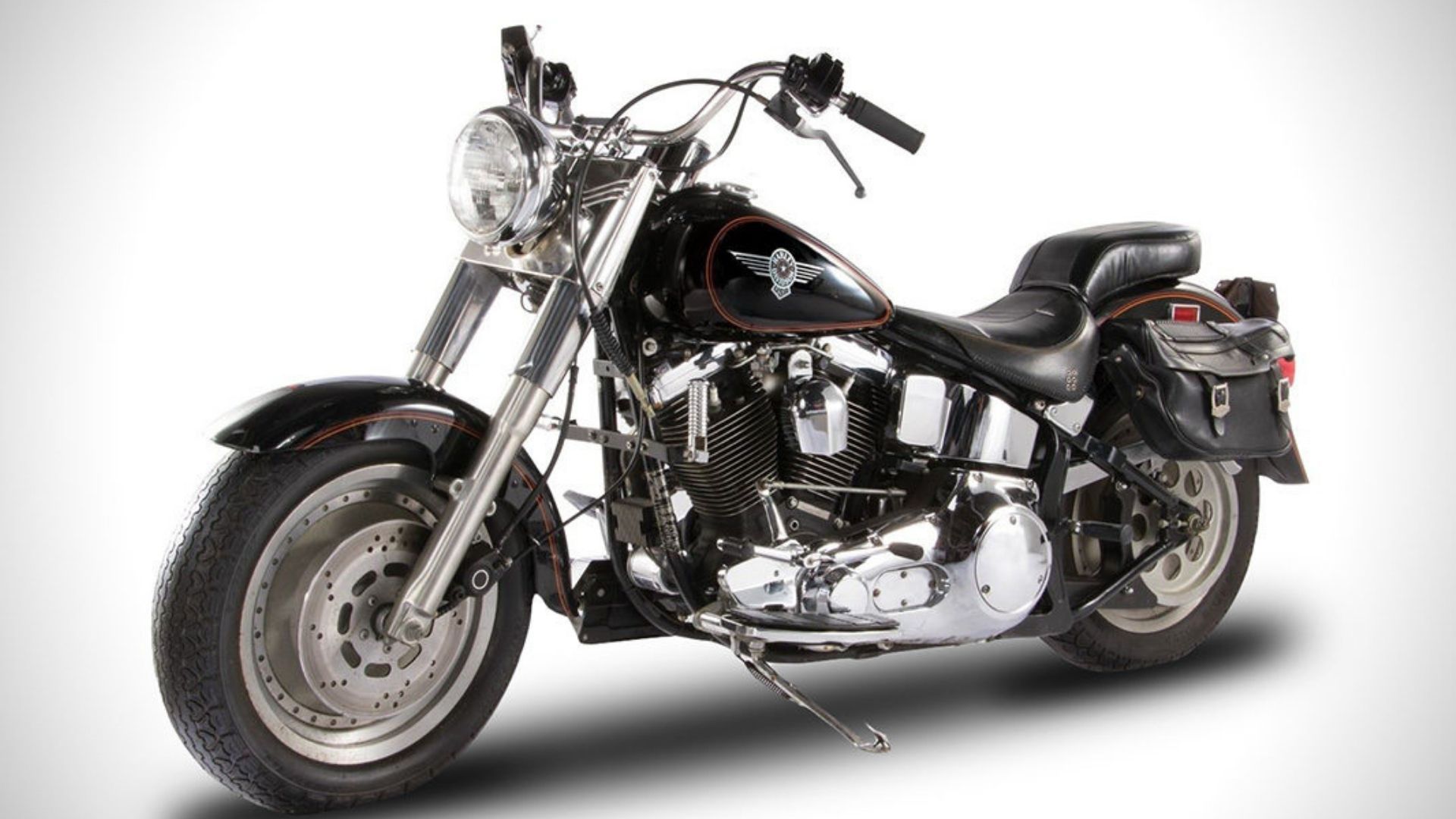 Like other movie vehicles, there were several Fat Boys used in the filming of Terminator 2. One of the hero bikes which was actually ridden by Arnie was sold at auction back in 2018. It far exceeded the auction house's upper estimate of $300,000 with the high bid reaching $480,000. Unlike some movie vehicles, the bike was still functional and in relatively good condition. Still, many were blindsided by the enthusiastic reception it received while on the auction block. After all, almost half a million dollars is a lot to fork out for a Fat Boy. We don't know who the lucky bidder was or when the famous Harley will make another public appearance.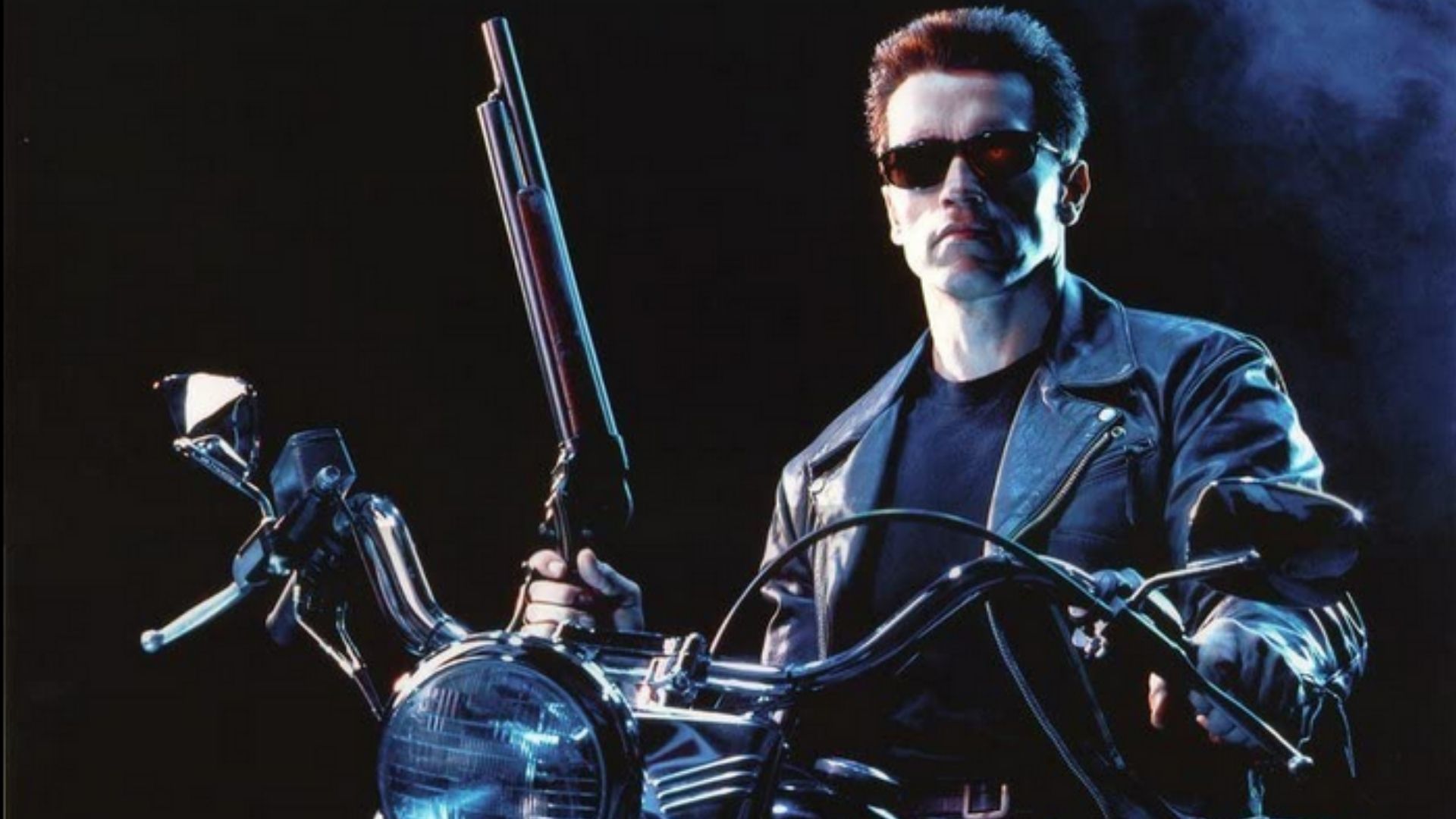 As far as any other Harley-Davidson Fat Boys used in the filming of Terminator 2, their fate seems to be a mystery. Of the four reportedly used, some believe Arnie's stunt double, Peter Kent kept one, but that hasn't been verified. Perhaps the other three will resurface one day, but for now we don't know if they've even been preserved. It would be surprising if they were scrapped.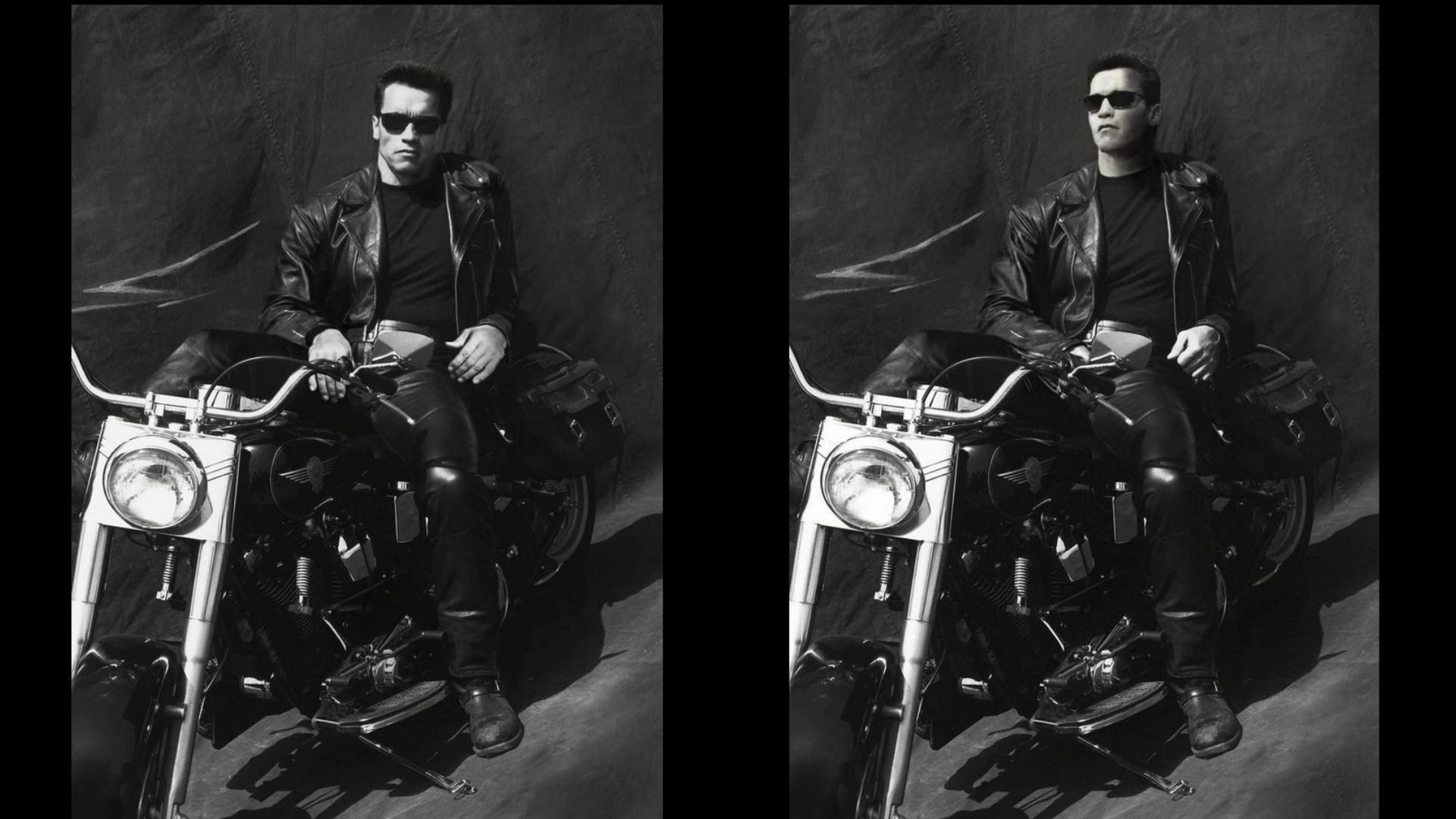 The Fat Boy was released by Harley Davidson in 1990, the year before Terminator 2 hit theaters. It was a huge success, generating a loyal following thanks in no small part to its classic looks, 1340cc V-twin engine, Softail frame, and commanding persona. Its screen presence was undeniable and undoubtedly fueled sales, although it likely still would have been a success had it never been featured in T2.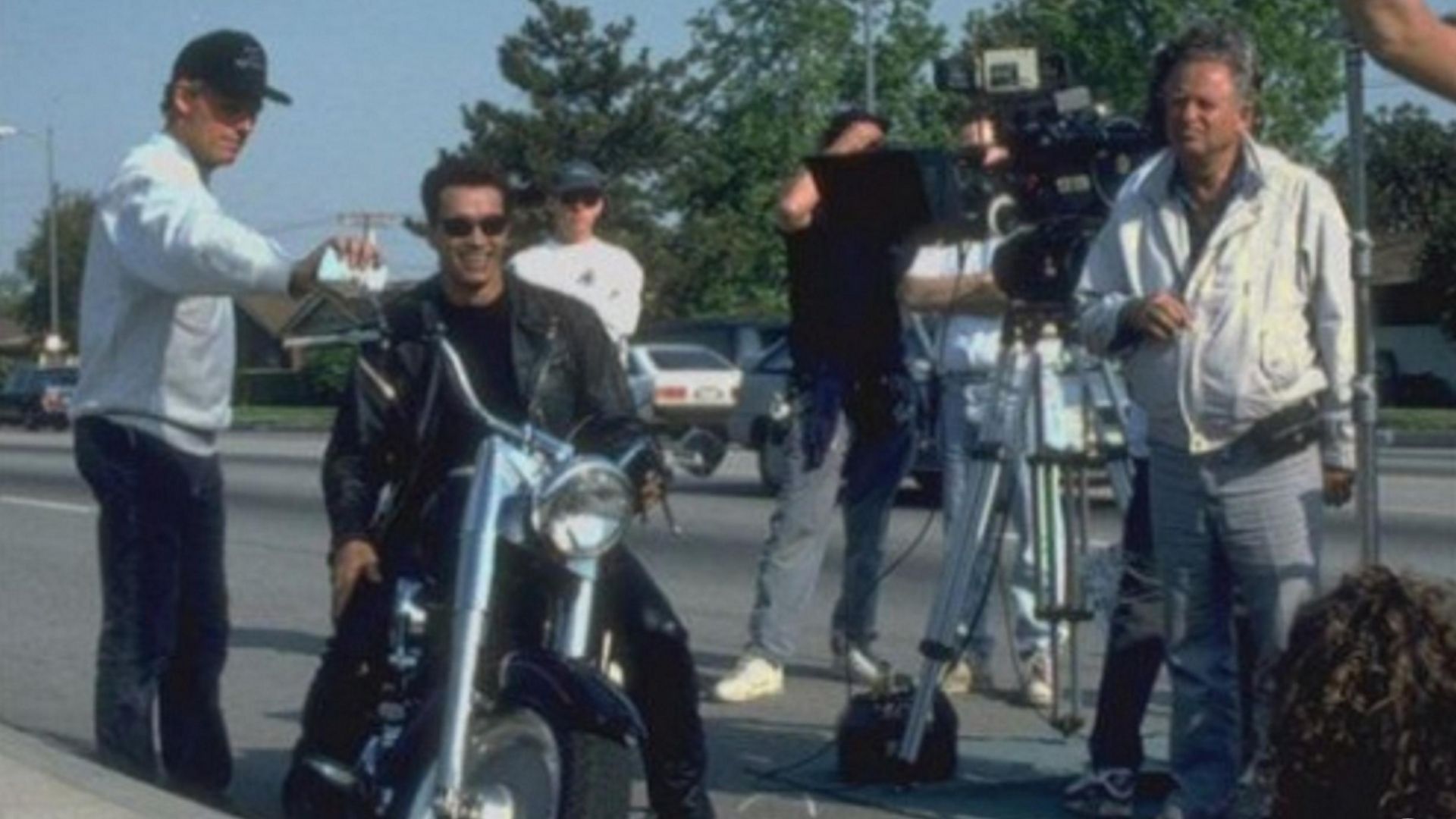 There's some controversy about the Fat Boy name, and I'm not talking about the more recent body positivity movement. While the Harley certainly is heavy and wide, some think the name is a tribute to the two A-bombs dropped on Japan during WWII – Fat Man and Little Boy. Others think that's a real stretch, and I tend to agree with them, but people will read into almost anything.
Harley-Davidson continues to capitalize on the popularity of the Fat Boy with the current 114 model. With a Milwaukee-Eight and a modern look, it was used in the tremendous 2019 flop Terminator: Dark Fate. I don't think it had any noticeable impact on sales since hardly anyone saw the movie and those who did would like to forget all about it.