Let's talk about cars!
---
This week, the Motorious Podcast crew discusses psychos deflating SUV tires, people are starting to get creative to deter car thefts, and an autonomous car running from the cops. We also discuss the demise of the PT Cruiser, and share our weekly inventory picks:
The headlines...
Activist Group Calls For The Mass Deflation Of SUV Tires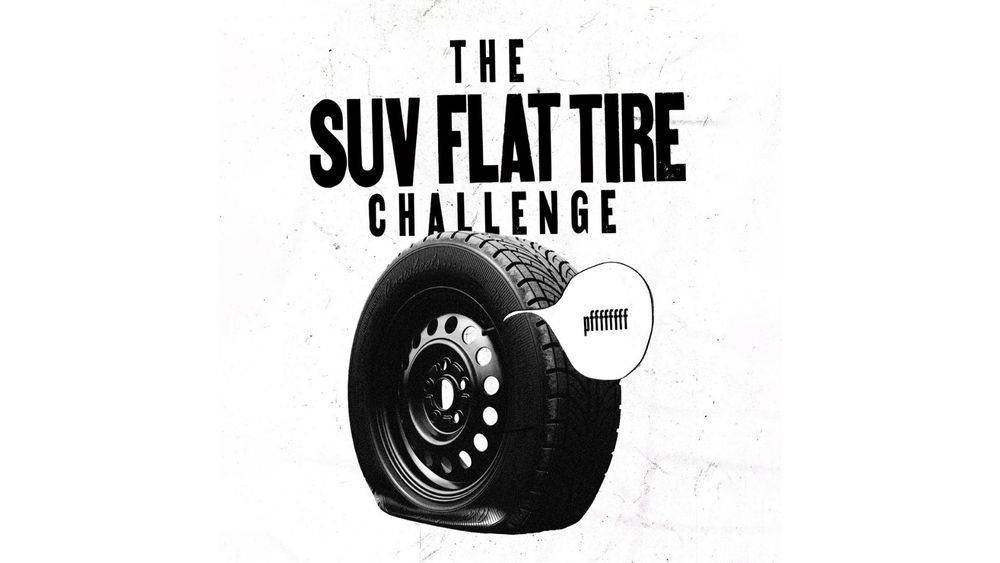 Far-left Canada-based activist group Adbusters has cooked up a new plan to stick it to "the man" and save the planet at the same time. The plan is for its network of loyal followers to go around deflating the tires on SUVs. That supposedly is going to cut down on CO2 emissions and thus save the planet. I'd say they've been huffing a little too much paint thinner.
Adbusters took to Twitter to spread news of the plan, calling it a "gentle escalation" to make people aware just how much they need to panic about the climate crisis. Followers are instructed to use pebbles to keep the tire valves open, instead of slashing the sidewalls and committing vandalism. Leadership thinks deflating tires will "engdender a systemic aversion to SUVs." I think they need to lay off the punch a little bit. Read more here.
Hurricane Hunters Motorcycle Pickup Triggers Investigation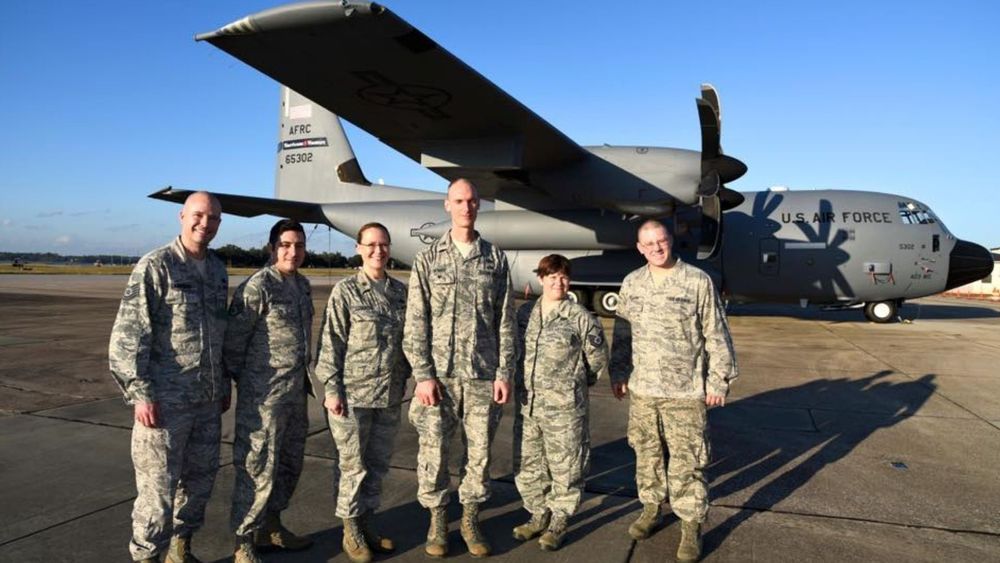 Some people have never heard the phrase "snitches get stitches." Sure, you should snitch if your buddy murders someone, but should you rat out a storied United States Air Force unit because they picked up a vintage motorcycle? Well, some people in Martha's Vineyard, the swanky island community off the coast of Massachusetts, decided it was best to tattle on the Hurricane Hunters for that very reason. I can think of a term for such people, but I'm not allowed to use it.
Plenty of people noticed the large military aircraft which touched down at Martha's Vineyard Airport. Some of those witnesses were in the Plane View Restaurant, with at least one sharing the experience on social media. Reportedly, the craft wasn't on the ground long, dropping its ramp, then some people in "military-style clothing" pushing a vintage motorcycle one man swore was a BMW up the ramp before taking off. That all happened in a matter of 15 minutes, but it could get the crew grounded. Read more here.
Guy Uses Flashbang On Car Burglar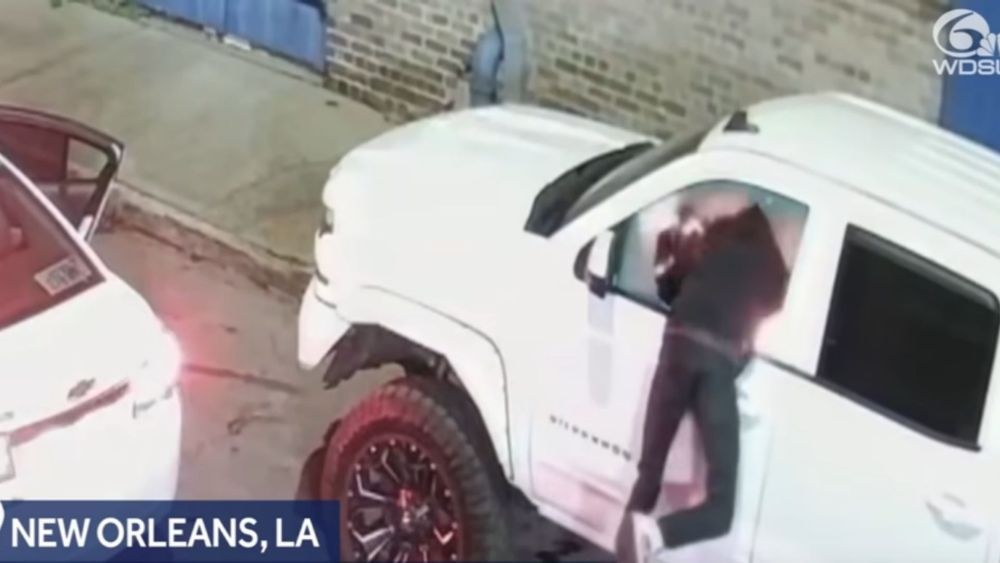 Car theft and burglaries in New Orleans, Louisiana are and have been a real problem for a while. Fed up with the lack of response from local authorities and tired of constantly replacing the windows in his Chevrolet Silverado, an unnamed man decided instead to rig up a flashbang to explode the next time someone broke in. The result was a burglar who got the shock of his life and we hope was scared straight.
The whole thing went down on the night of April 1 with a surveillance camera capturing the whole thing. Some guys in a subcompact car pull up alongside the Silverado and one gets out of the back. He's wearing dark clothing, including a hoodie and a face mask. The guy also appears to be carrying some kind of tool, we're guessing a glass breaker or a hammer (the video quality isn't good enough to make it clear which one). He uses it to shatter the driver's window on the truck, then climbs inside. See more here.
Blame The UN For All Modern Cars Looking The Same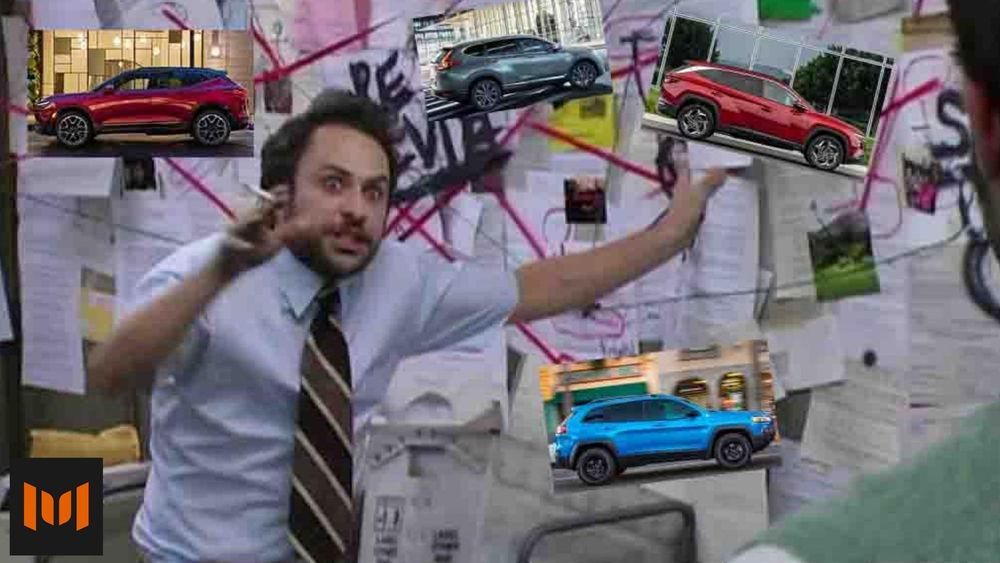 On December 11, 2009, the United Nations Economic Commission For Europe's Inland Transport Committee drafted a boring-sounding document which would forever change the appearance of cars around the world. Sitting in Geneva, these worldwide regulators decided on Global Technical Regulation No. 9 which dictates the design of modern vehicles for pedestrian safety. If you've been wondering why new cars in the past few years all look eerily similar and completely uninspiring, this is why.
Following discussion with safety experts from Germany and Japan, this influential UN council, which was established to promote economic cooperation among different nations, singlehandedly made it so your Toyota and your neighbor's Ford look far too similar to your other neighbor's Hyundai. Yes, modern cars are blobs on wheels, a far departure from the titillating styling of the 1960s or the daring shapes of the 1990s.
The issue is too many pedestrians hit by cars were injured or even killed by the impact. Now, your front fascia is designed to deform rather than break bones and your hood performs like a giant baseball glove which catches the person. Hey, if it saves even one life, it's worth it, or so we're told about this and so many other things these days. See more here.
Empty Autonomous Car Runs From San Francisco Cops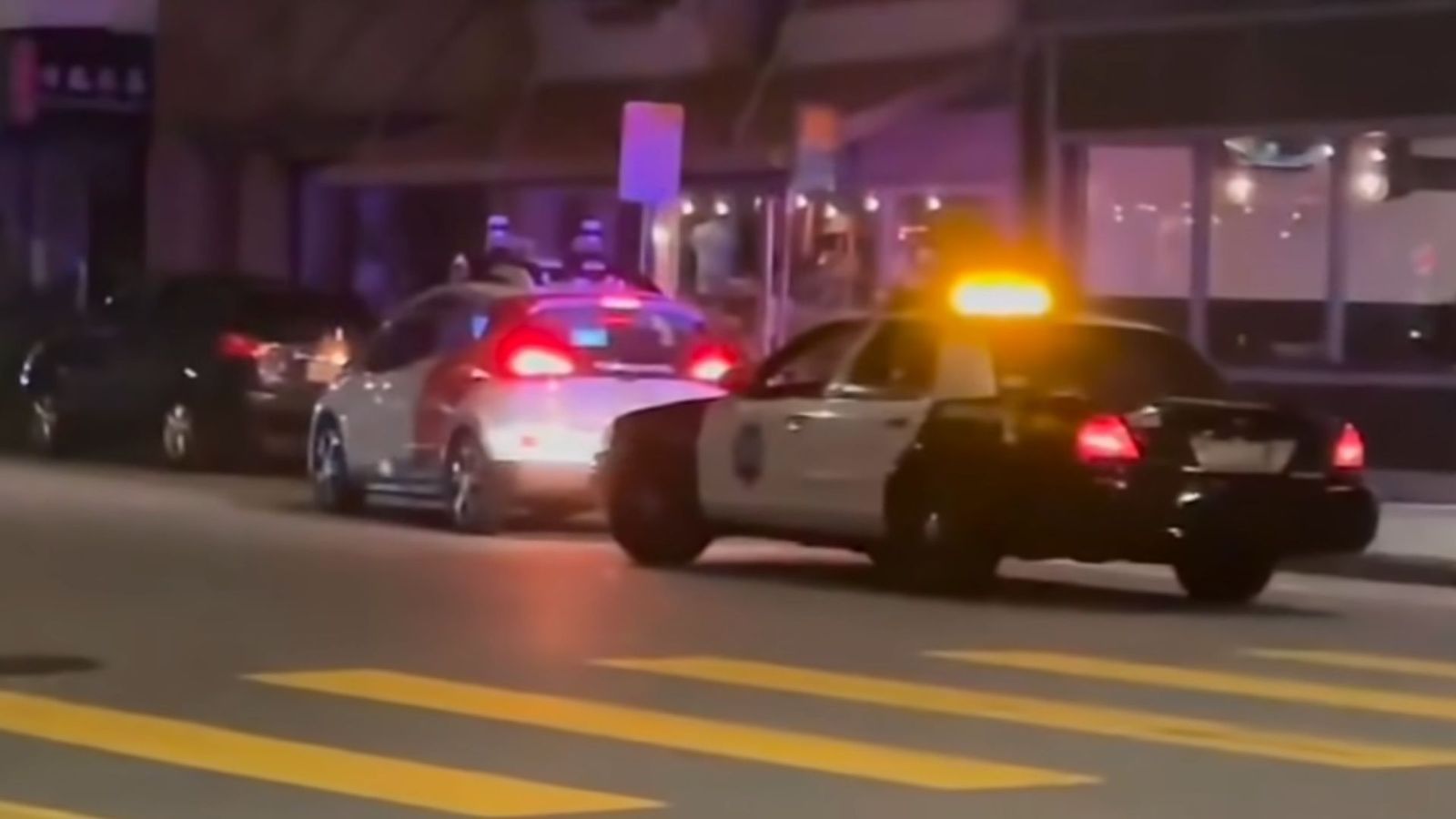 A trip to San Francisco in the past has involved enjoying the "eternal spring" weather, seeing The Rock, and maybe grabbing a tasty sourdough treat. However, the famous island is increasingly becoming a testbed for radical social policies, including testing out fully-autonomous cars. With its proximity to Silicon Valley and well-mapped grid of streets, its an obvious place to test out what tech evangelists claim will be a future utopia, but incidents like this one where an empty autonomous car ran from some San Francisco cops shows the dark underbelly of these flighty claims.
It seems police officers pulled the Chevy Bolt over for not having its headlights turned on at night. We expect such behavior from a newbie driver or maybe someone who's intoxicated, so that doesn't speak well for the Cruise fleet vehicle, which is part of a self-driving taxi service. The thought of having EVs like this one just driving themselves around cities without their lights on, running from the cops, and probably crashing into Mustangs as they leave car meets just sends shivers down our spines. See more here.
Chrysler PT Cruiser Mania: Could It Happen Today?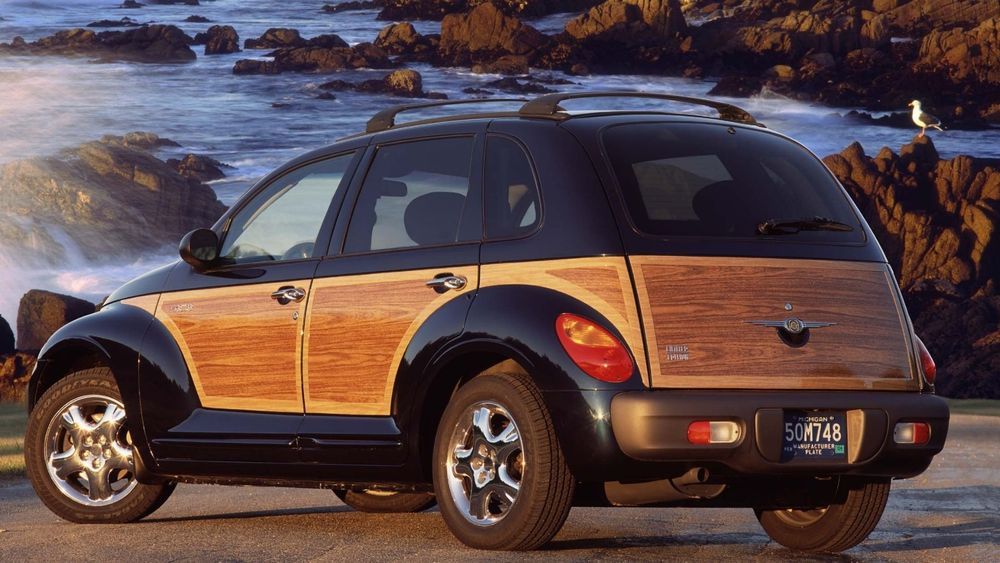 These days, the Chrysler PT Cruiser is largely mocked. In fact, it was recently featured in The Grand Tour for a showcase of the worst American cars ever made, a sentiment many share. But when it launched in 2000 for the 2001 model year, people literally lined up for their chance to own one. CNN reported on dealers charging well over MSRP and preorders piling up.
Shoppers seemed to be absolutely captivated by Bryan Nesbitt's retro-inspired design, which was originally previewed as the Pronto Cruizer concept in 1998 at the Geneva Auto Show. Even though the concept was far sexier than the production model, the PT Cruiser was a welcome departure from the bubbly, wanna-be-futuristic car designs which inundated the market in the late 90s.  Continuing a retro-cool vibe kicked off by the Plymouth Prowler, the PT Cruiser was hailed by some as the future of the industry. Adding to its appeal was the utilitarian nature of the large rear hatch and removable seats, combined with the fuel economy provided by a small four-cylinder engine.
Chrysler emphasized the fun yet practical nature of the PT Cruiser before it launched. The automaker highlighted the trim exterior dimensions and how they made parking a breeze, while claiming the interior volume of 119.8 cubic feet provided as much space as some full-size sedans. With MSRP set at $16,000 the little hatchback piqued the interest of many, leading to a mountain of preorders, something we can see with overly hyped vehicles today. In fact, The Baltimore Sun proudly declared in a headline the "PT Cruiser is hottest car on market." See more here.
Inventory Picks
1972 Toyota Land Cruiser FJ40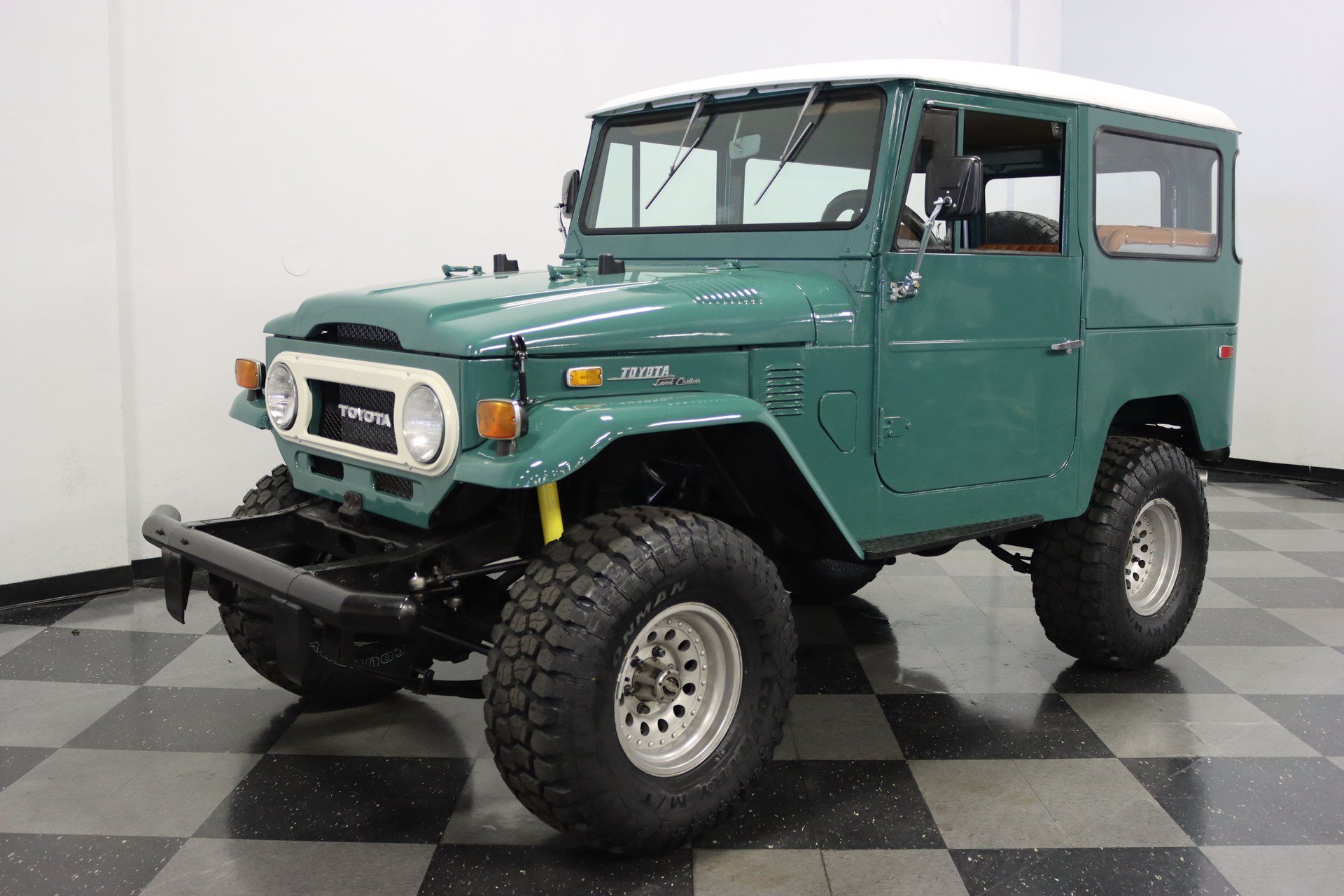 See it here.
1969 Chevrolet L88 Corvette, Race Winner, Record Holder at 24 Hour of Le Mans!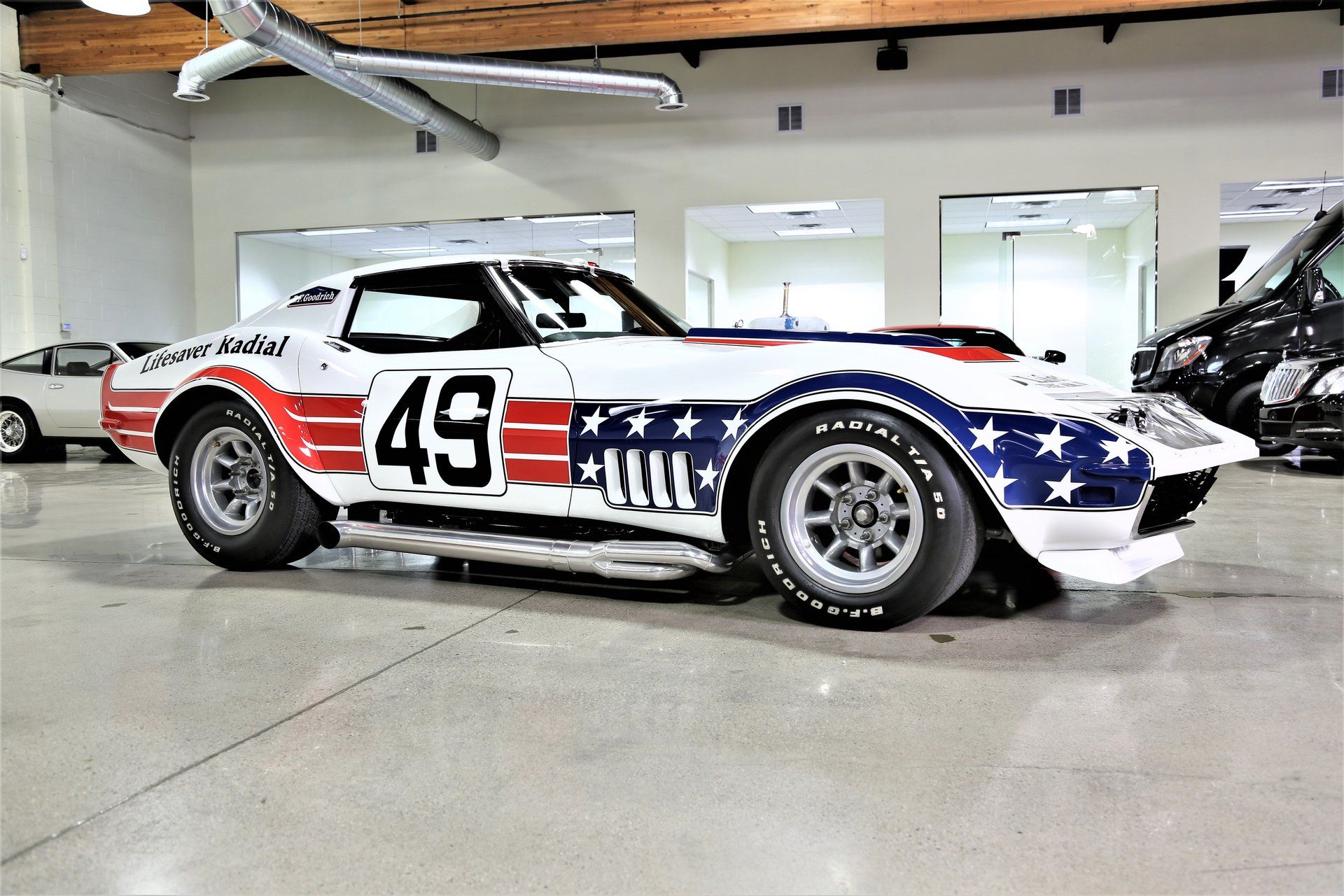 See it here.