Was your car chosen?
---
You've been waiting long enough, so we're just going to get right into this!
Segment Winners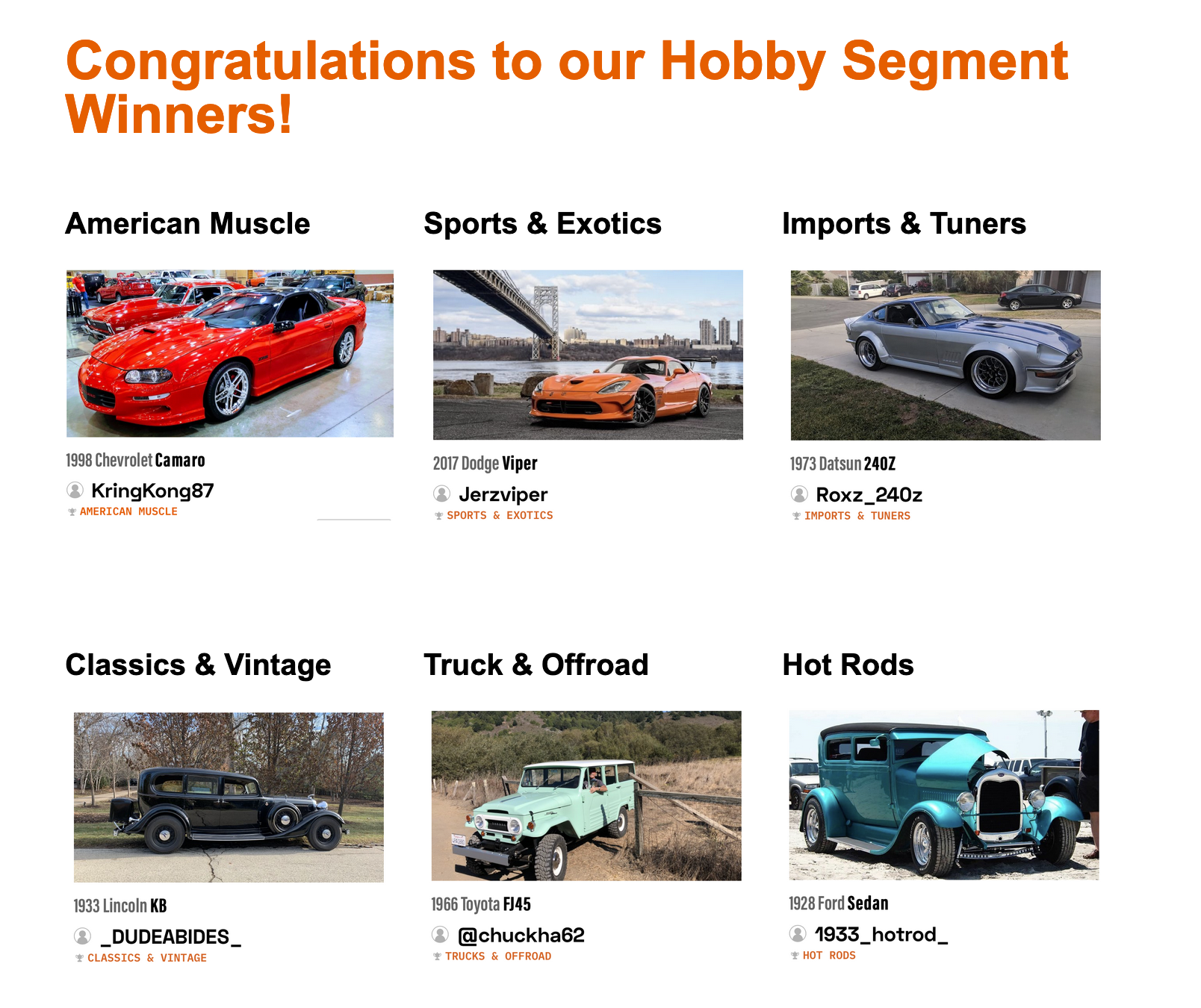 The Hobby Segment winners represent cars that stood out in their class. Not every winner has a conventionally 'perfect' show car, while some clearly do, but they were picked because they represent the
Each Hobby Segment Winner will receive a Motorious Detail Pail to keep their rides looking as good as they do today!
People's Choice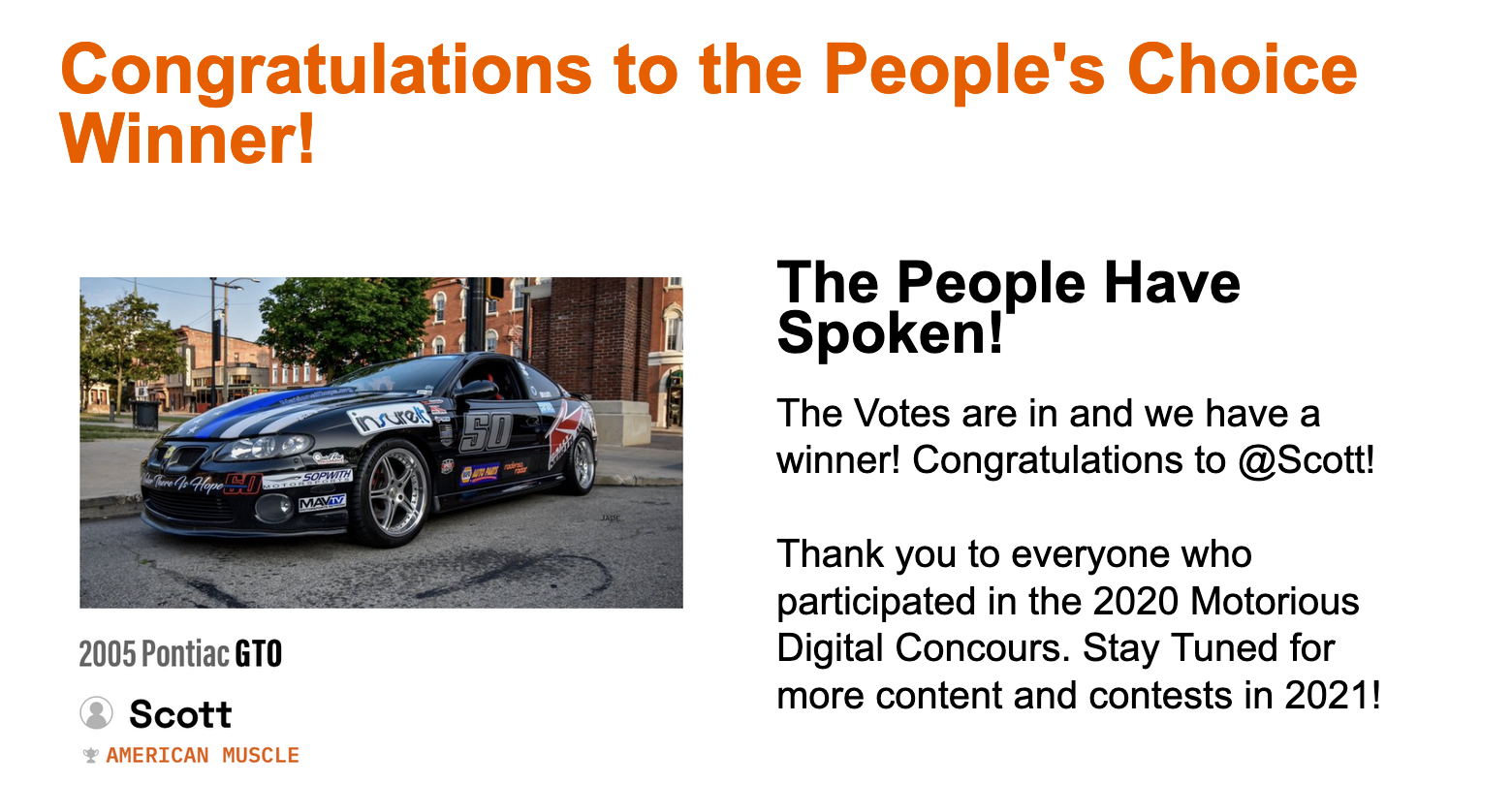 A lot of people in car building and racing scene know Scott Spielman, he's the CEO at Rally North America, and has had a very positive impact on the car community. It's no surprise that the people picked Scott and his GTO in this car show.
Overall Winner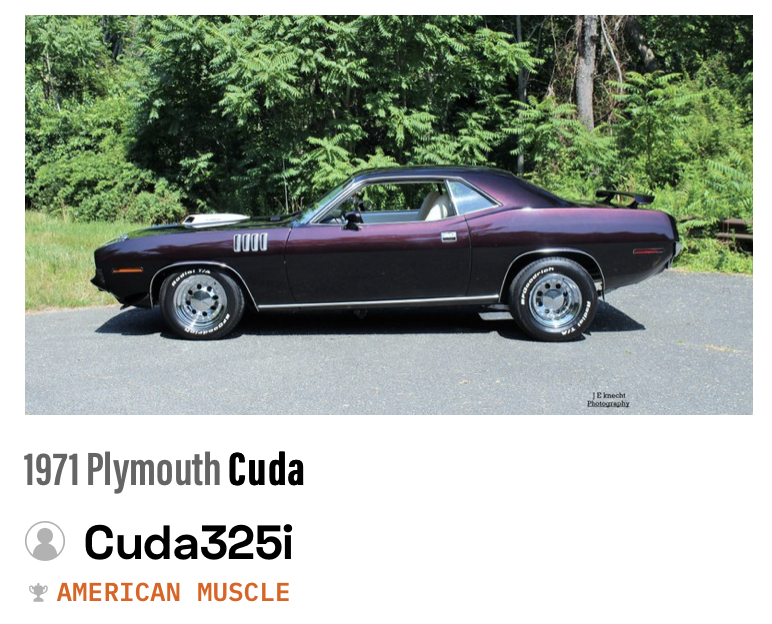 This was a tough one - even amongst 'Cudas, there was some righteous competition! But it was the fact that this is the owner's, Al Young, first car and he still has her, that really tipped the scales. Young has been driving this stunning 'Cuda since he was 17, and we love that! It was originally a Plum Crazy Purple car, and it's now painted in the Black Cherry color you see now.
Learning the story behind the car is just as important to us, so will are coordinating interviews to learn more about these special cars, and the people who own them. Stay tuned to Motorious as well we bring you profiles of all the winners' cars.
All of the winners have been contacted, a few confirmed already, and the rest must reply to your email notification to receive your prize. If you are in this list and haven't heard from us, don't even worry about checking your spam folder, just email me at Elizabeth@Motorious.com.