Only 100 of these cars were made and this one's fresh on the market.
---
While the Dodge Viper is once again out of the production, maybe for good (but hopefully not), there are plenty of good memories for fans of the snake to relish. That's especially true of the special edition models Dodge released for both the final year of production and the Viper's 25th anniversary. Collectors and enthusiasts scooped these limited-run models up in a hurry, but every now and then there's an opportunity to pick one up.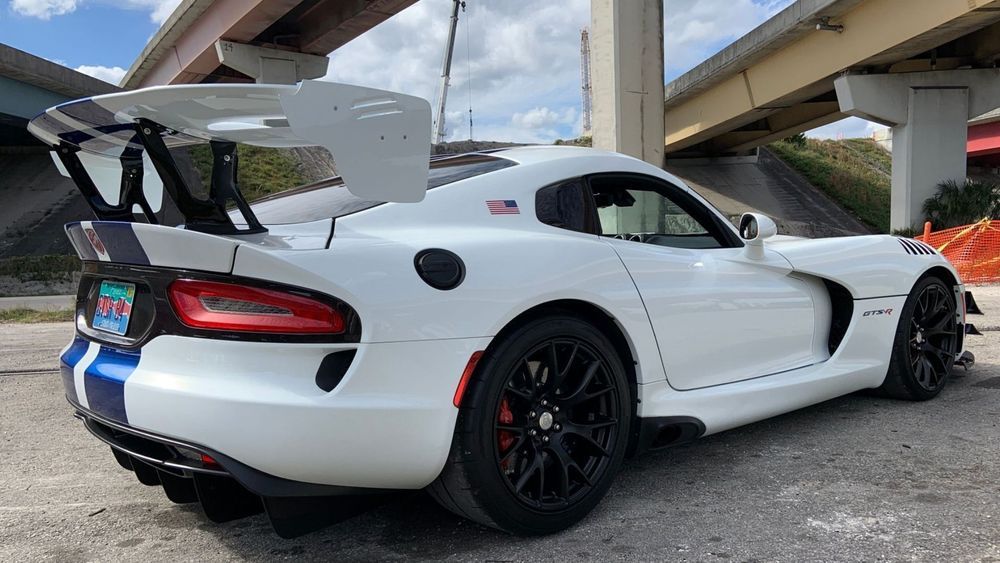 There were only 100 of these Dodge Viper GTS-R Commemorative Edition ACRs made, and as you can probably guess they're a tribute to the 1998 Viper GTS-R GT2 Championship Edition, a limited-run car created to celebrate the Viper winning the 1997 FIA GT2 championship. That iconic Pearl White and Blue Pearl paint scheme helps remove any doubt a fan would have of the connection.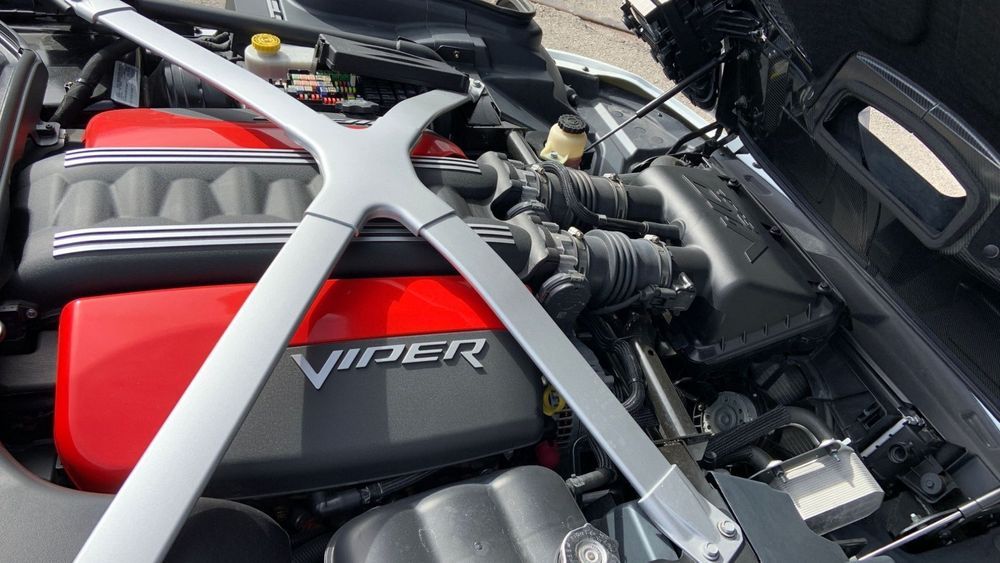 What really screams for attention on this car is the Extreme Aero Package. Nobody can miss the tall wing in the rear, let alone the protruding, adjustable front splitter front canards, and rear diffuser. The additions make for a strong statement as well as spelling out clearly this is a car made for aggressive track use.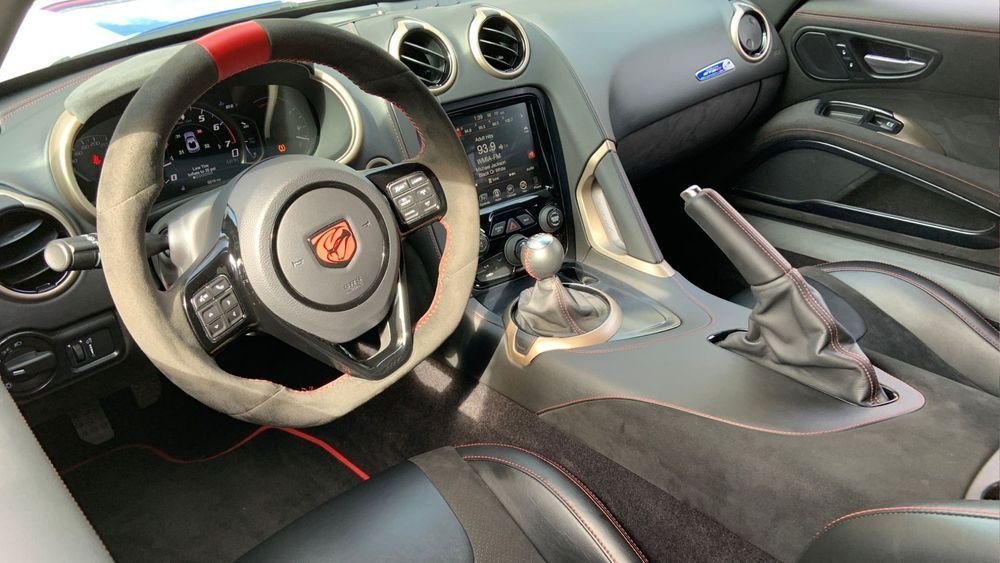 Other unique details are included on the car, like the Exterior Carbon Package and red Stryker badge. Those USA flag B-pillar decals are from the factory. Inside are Header Red seatbelts, red accent stitching, plus an instrument panel with the car's serial number and the GTS-R badge.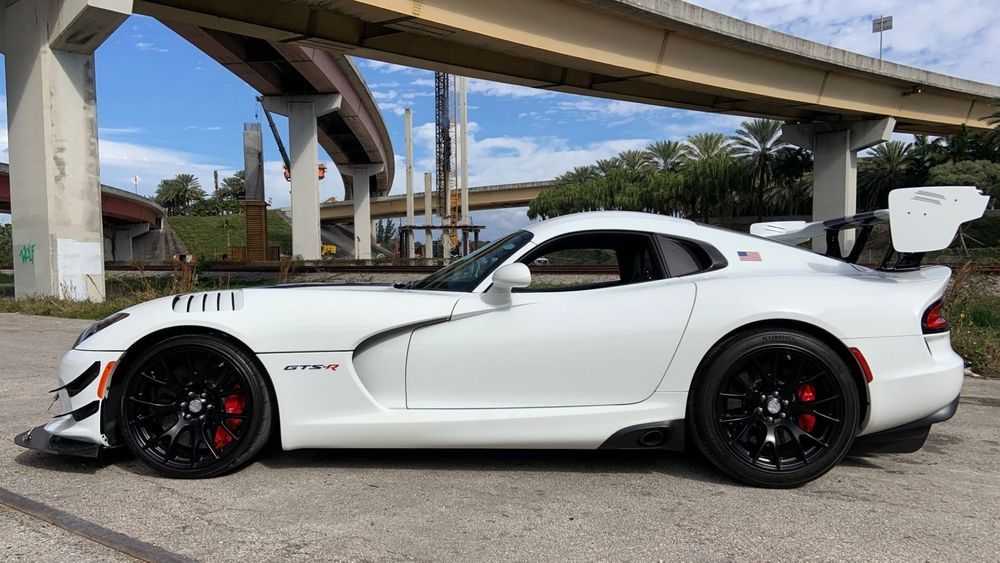 All of these details have been lovingly preserved as this Viper has been driven a mere 6,815 miles. Essentially, this vehicle is a street-legal racecar with an 8.4-liter V10 thumping out 645-horsepower and 600 lb.-ft. of torque for acceleration which will snap you back in the seat. Just as important, all those aero enhancements make it stable at high speeds on a closed-circuit track, so this is the real deal.
If you're interested in this car check out the listing on Motorious for more info.