Now is your chance…
---
Vintage motorcycles and a few modern rides are being sold off this weekend as part of the Robert Sedivy Collection. If you're a fan of American motorcycles, whether modern or vintage, this is your opportunity to add some great options to your collection.
See what a Harley-Davison semi looks like here.
One of the highlighted bikes is a 1941 Harley-Davidson Knucklehead EL, a civilian bike which snuck through the production line before everything was converted for the war effort. Not only does it come high presentable with a nice two-tone paint job, black frame, and saddle bags, there's a suicide shifter for that unique riding experience.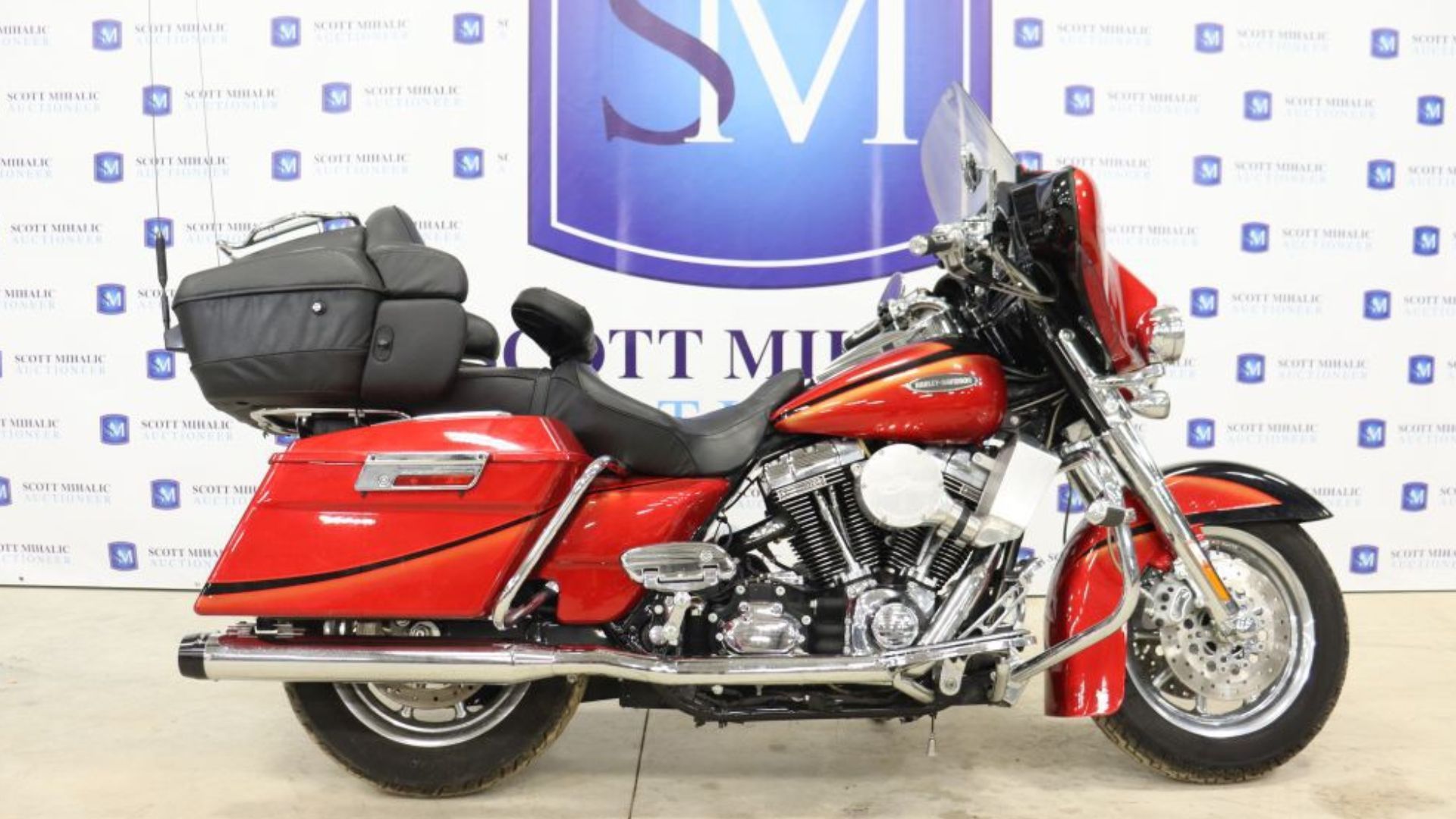 If you're more in the mood for something modern, there's a 2007 Harley-Davidson FLHTCUSE Screamin' Eagle. A tremendous ride for the open road, this is something you can take on that motorcycle tour of the country you've always dreamed of doing. Plus it comes with a ProCharger for plenty of smooth power delivery.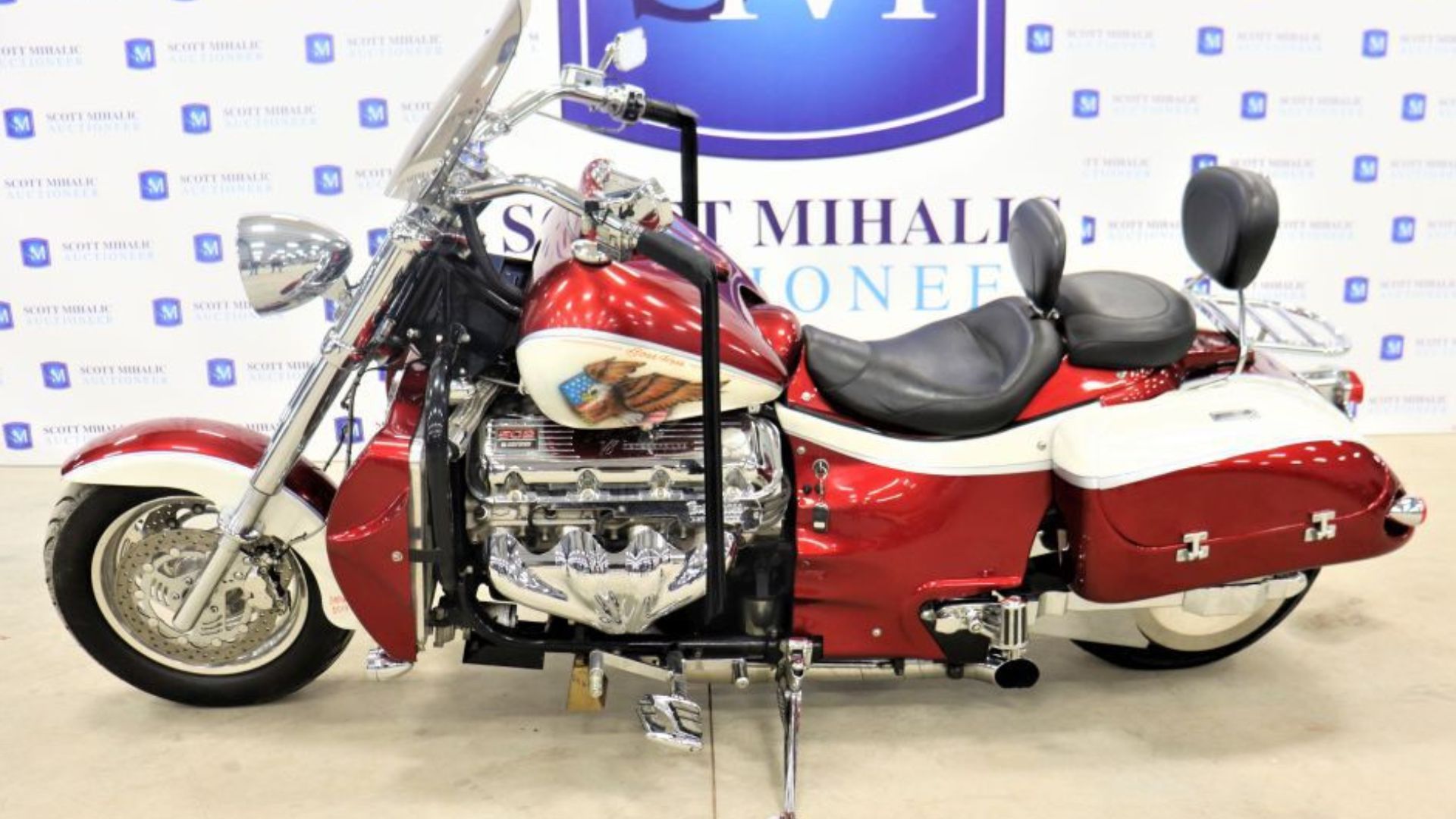 Another great option is a 2003 Boss Hoss BHC3 which features a custom paint job complete with a patriotic callout on the fuel tank. Packing quite the punch with a 502 ci big block, this motorcycle looks incredibly clean and is advertised as being well-maintained.
The Robert Sedivy Collection features a great collection of vintage motorcycles to be sold at auction. The auction features 140 vehicles. The auction takes place live and online April 15th as a live on-site and webcast auction. Bidding starts Saturday, April 15th at 10:35 am (EST).
The Auction will take place off site at Adam Hall  located at 11455 E. Washington Street Chagrin Falls, Ohio ( Auburn Township).Inspection Dates - Thursday April 13th & Friday April 14th from  9am - 4pm & Saturday April 15th starting at 8am. Motorcycles and vehicles are located at 16615 Auburn Road Chagrin Falls, Ohio (Auburn Township).
Please call to schedule your private viewing.
Collection of the late Robert Sedivy
Auctioneer Scott Mihalic ,CAI of Mihalic Associates & Auctioneers LLC.
440-285-SOLD - office
440-796-4739 - direct
This is a Live On-Site Auction with On-Line bidding available.  You can visit the online catalog at www.SedivyAuction.com