This historic vehicle went for big money…
---
It's not every day a 1937 Bugatti Type 57S that's been kept off the road for half a century after being abandoned crosses the auction block. Just such an occasion came to pass at Bonham's Legends of the Road Sale, where it was offered at no reserve.
See what another 1937 Bugatti Type 57S auctioned for recently here.
When the dust settled, the top bid of £3,000,000 won out, although that was short of the £5,000,000 to 7,000,000 estimate. Still, it's a lot of cash to put up for a vehicle, but this one has such historical significance one can understand why it attracted such intense interest. Plus, many agree the 57S is perhaps the most sought-after pre-war car in existence.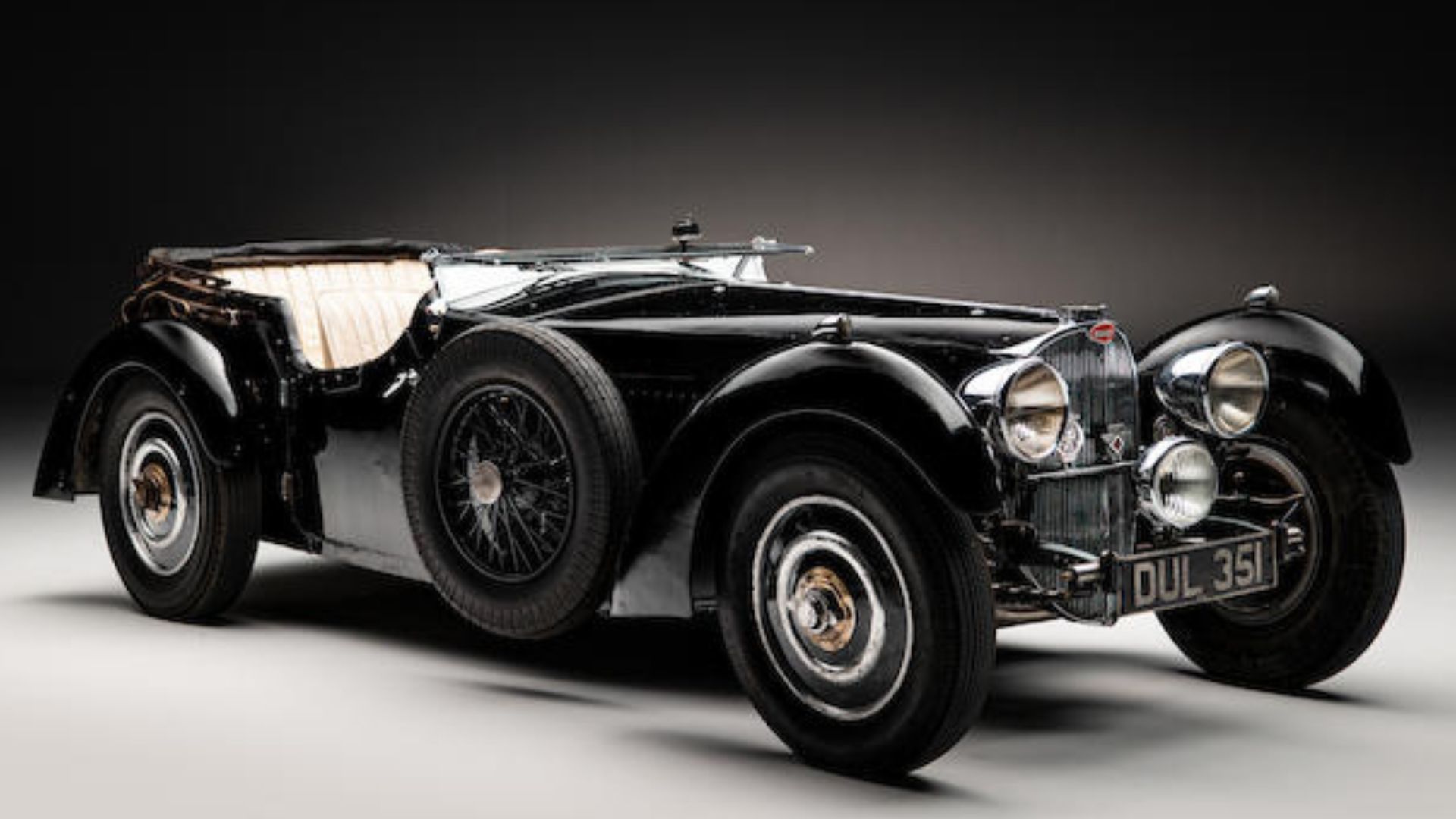 This particular Bugatti was originally owned by Robert Ropner in London with a custom-built four-seater sports Grand Routier body created by Corsica. It also came with the hard-hitting 3.3-liter engine which made the 57S the fastest road car in the world when it came out.
It's no coincidence the second owner was Rodney Clarke, the founder of the British Connaught Grand Prix racing team after WWII. After all, the 57S was a popular grand prix racer. What's more, this particular car is one of only three that has a special lightweight chassis perfect for motorsports. That same chassis was used on the 57G, the factory racing version of the 57S.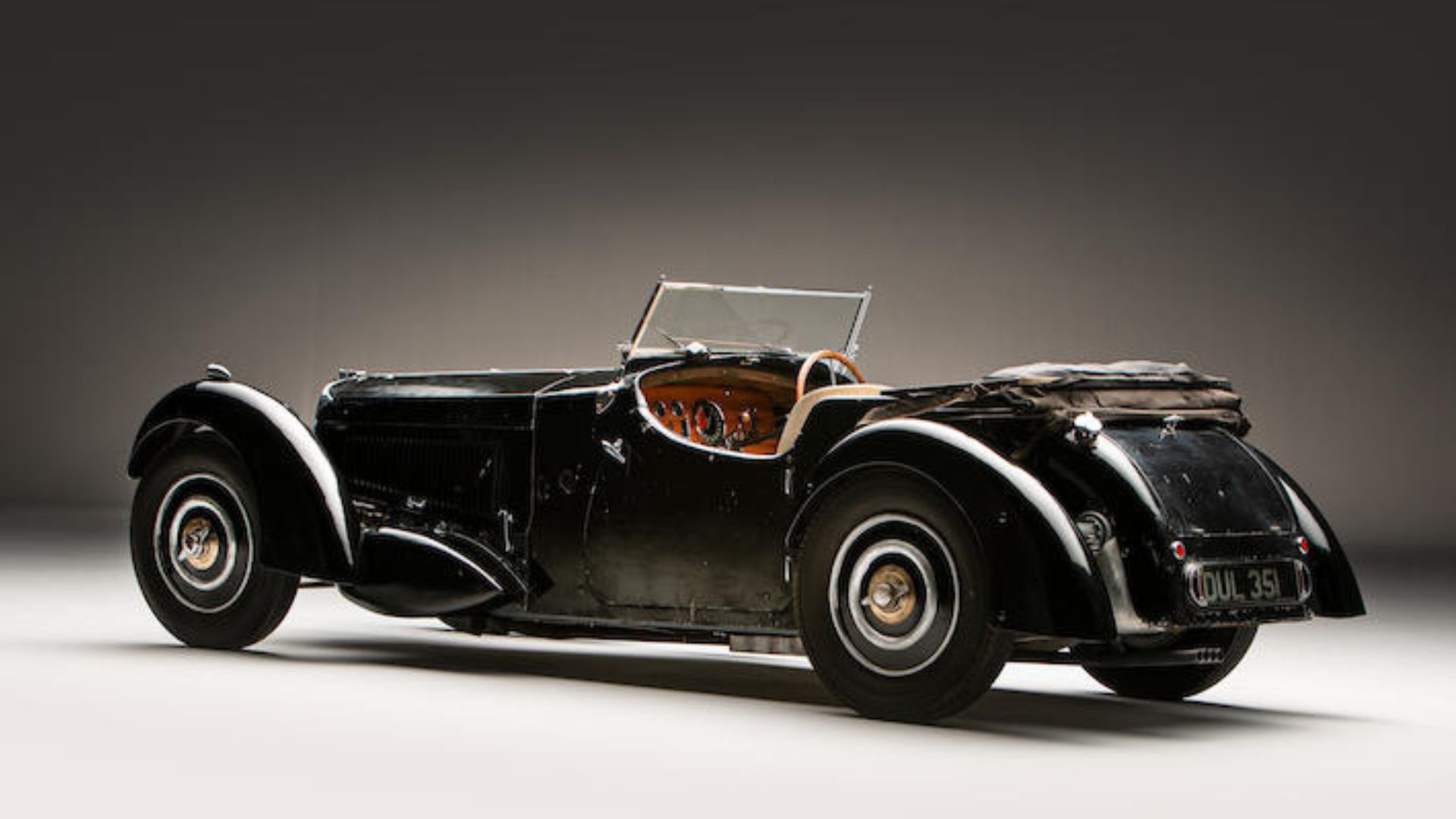 Eventually, this pre-war masterpiece ended up in the hands of Bill Turnbull, an engineer and Bugatti enthusiast. Recognizing what he had, the man reached out to all the previous owners as he began a painstaking full restoration. All the mechanical work was done and a good portion of the cosmetic restoration was finished when Turnbull died. However, some pieces still needed to be put back on the car. Even in that state, people clamored for a chance to own it.
We're sure this isn't the last the public sees of this 1937 Bugatti Type 57S nicknamed Dulcie.
Images via Bonhams