It's not reality yet, but it looks to be coming true…
---
Exciting news is developing out of Laguna Seca Raceway as the famous Monterey, California track appears to be gearing up to create an annual Bike Week. It's almost like a dream come true and surely will attract many enthusiasts, and not just from the surrounding area. However, plans aren't totally firm yet, but it's still exciting to hear of the possibilities.
If you're on the east coast, you might want to check out a cool motorcycle museum exhibit here.
What's in the works right now is a possible vintage motorcycle festival for Laguna Seca. If that pans out, it would join the other premier events of this season, possibly after the MotoAmerica Superbike event scheduled in July. And there's a possibility it will evolve into the Bike Week.
A spokesman from the track cited the "growing popularity of vintage motorcycles" as reason for the vintage motorcycle festival being considered. He specifically said the event would be more than just races, which still are exciting enough on a track like Laguna Seca, referring to the aim of creating a "larger festival experience." That's good news for those who have spouses, children, etc. who want to do more than just ogle fine vintage bikes threading through the Corkscrew. More importantly, it's been the increased interest in older motorcycles which has made this a possibility, so maybe motorcycle culture in America isn't waning.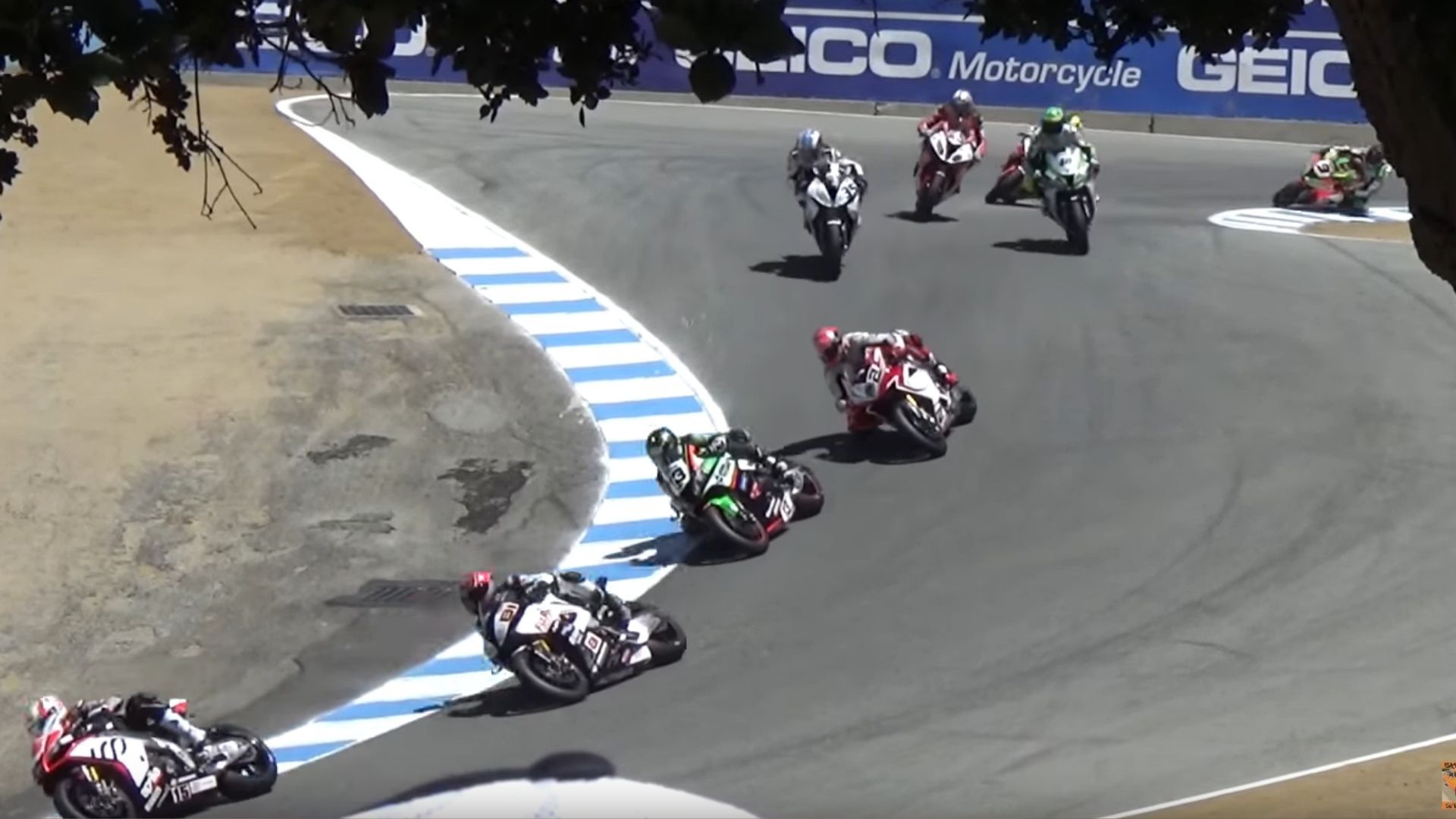 Like most people, you probably constantly hear about how interest in motorcycles throughout North America is waning, that the hobby is dying, etc. And while there are fewer bikes on public roads these days, for reasons we certainly understand, the fact is interest in motorcycles is higher than some might expect. In other words, the hobby isn't dying in these parts, just evolving.
While nothing is official as of the writing of this article, the Board of Supervisors is considering a 3-year deal with the American Historic Racing Motorcycle Association for the Monterey Classic MotoFest event, which runs July 16-18 for 2021. By the time this publishes, that decision will likely have been made, although the results might not be public quite then. If approved, the agreement with AHRMA would run through July 31, 2023. Hopefully, it would become successful enough it would be extended further, giving fans of vintage motorcycles an interesting annual festival to attend on the west coast.
If you're not familiar with AHRMA, it produces all kinds of motorcycle racing events from coast to coast, including the Barber Vintage Festival in Alabama many travel far and wide to attend each year. Since AHRMA also puts on motocross, dirt track, cross country, and even zero-emissions motorcycle events, there's the possibility a Laguna Seca Bike Week might include a nice variety of two-wheeled racing.
Things are pretty uncertain in California right now, which has exercised many notoriously restrictive guidelines for gatherings and businesses during the COVID-19 pandemic. Last year, Laguna Seca had 7 major race events scheduled, but only 3 were put on and organizers couldn't have any fans at the track. It sounds like things will be different this year, although there might still be some restrictions. However, since fans can scatter around the track, that ability to socially distance outdoors seems to be driving management's confidence about scheduling events again.
Another obstacle possibly standing in the way of holding any motorcycle event at Laguna Seca is the potential for a full environmental review before anything is approved. As reported locally, Highway 68 Coalition member Mike Weaver has requested the proposed agreement with AHRMA be withdrawn and a public hearing set since he feels it constitutes an "unjustified" intensification of track use. Already, the Ferrari Challenge which has become a staple at Laguna Seca isn't happening this year, so until everything is official we all shouldn't get our hopes up too much.
Source: Monterey Herald