If you're going to ride, you're going to crash eventually…
---
Everyone knows Keanu Reeves is a rarity in Hollywood since he regularly rides his motorcycles, among other attributes. Sadly, the more you ride the more likely you are to get in an accident, and the movie star has seen his fair share of those, once even joking he was working just to pay his lofty motorcycle insurance. Despite his brushes or rather collisions with bodily pain, the man still rides because it's in his blood. Sure, the normies won't get it, but other enthusiasts do.
Watch the latest Motorious Podcast here.
Reeve's first huge accident was back in the spring of 1988 as he took a jaunt on Topanga Canyon Boulevard. The twisting, turning road connects the Los Angeles Valley to the Pacific Ocean and is notorious among locals for being particularly challenging to navigate. Instead of taking it cautiously, the 23-year-old movie star was going about 50 mph when he entered a hairpin turn, then wrecked out gloriously.
In an interview with Rolling Stone, Keanu called the experience his "demon ride." After laying on the pavement for about half an hour, thinking he was going to die, someone found him. The man was transported to a hospital. Doctors had to remove his spleen, leaving a long scar on his abdomen.
When the interviewer asked Reeves what he learned, the actor had some practical feedback. "I should have gone on the brake, released the brake a little bit, leaned into the turn." He then said he would still go on a few more "demon rides" knowing that death was always a potential result.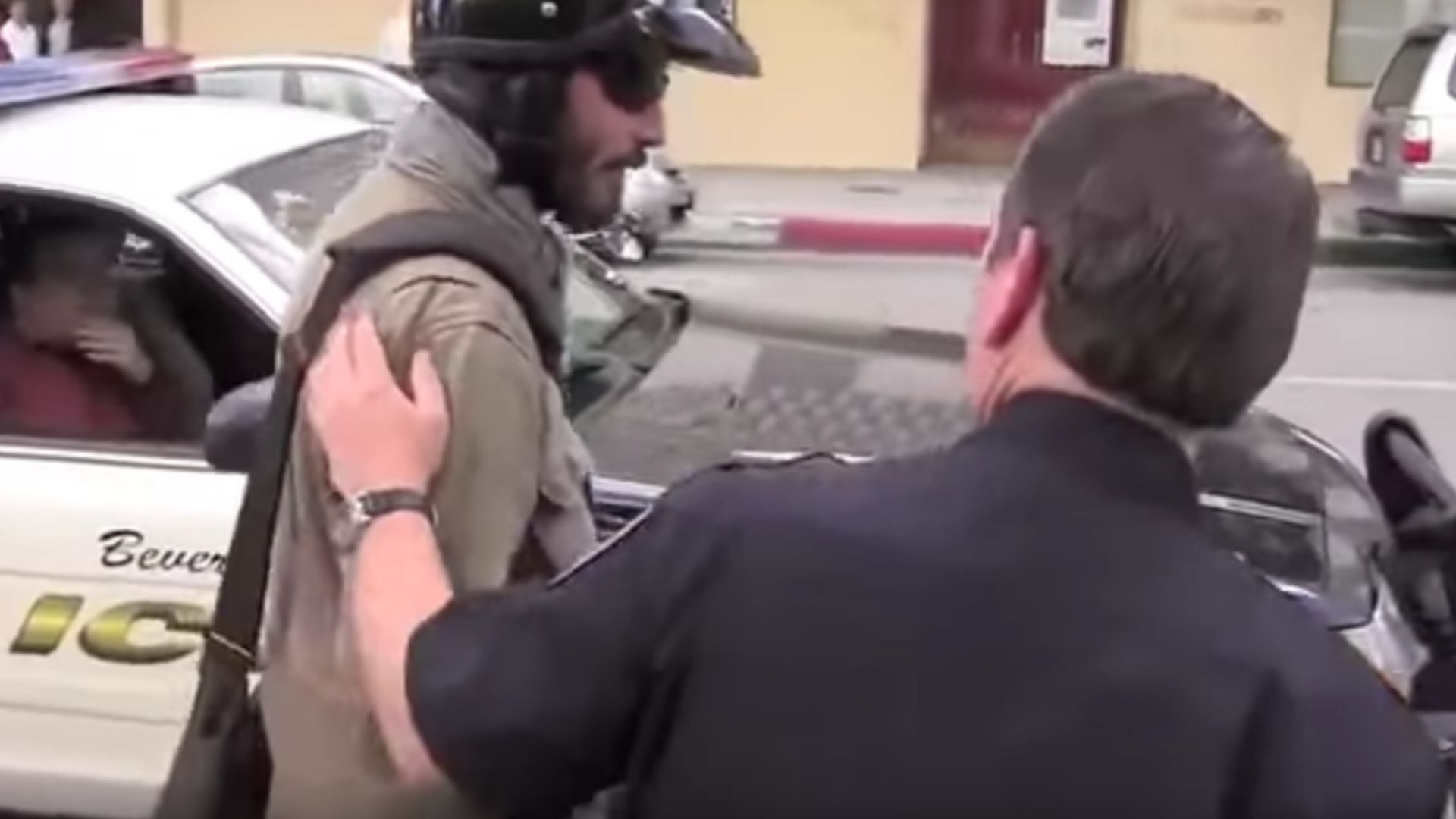 Another time, Reeves broke his ankle, saying the injury "took a car bumper off." He could see the bone, but thanks to an adrenaline rush claims most of his accidents haven't been all that painful. Still, he admitted the broken ankle "was pretty uncomfortable."
Perhaps the most interesting accident involving Reeves, and the most telling about his character, happened several years ago in Beverly Hills. A woman backed her Mercedes GLK into the actor's Norton Commando, which was parked on the side of the road. Thankfully, Keanu wasn't on the bike. When he returned, he found police officers on the scene and calmly talked to them about what happened.
The Hollywood star easily could have pitched a fit and pursued charges against the woman who quickly said the motorcycle wasn't parked properly, trying to escape the consequences of her own actions. Instead, Reeves took the high road, telling officers if he could get the bike fired up and ride it away, he would drop any charges. After kick starting it unsuccessfully several times, the actor got it going, riding off down the road, surely to the great relief of the woman.
Sources: Rolling Stone, Esquire
Lead image via GQ