This collection highlights American manufacturing triumphs, and is full of one-off and ultra-rare cars.
---
Back when Motorious was a seedling, John Cena and the Ford GT drama was one of the first ongoing stories we covered in-depth. Since then, the more we learn about Cena's car obsession, the more we like him. He's a hardcore American muscle car guy, with a few halo cars that have passed through his garage. Here are some highlights of the cars owned by John Cena over the years.
2006 Ford GT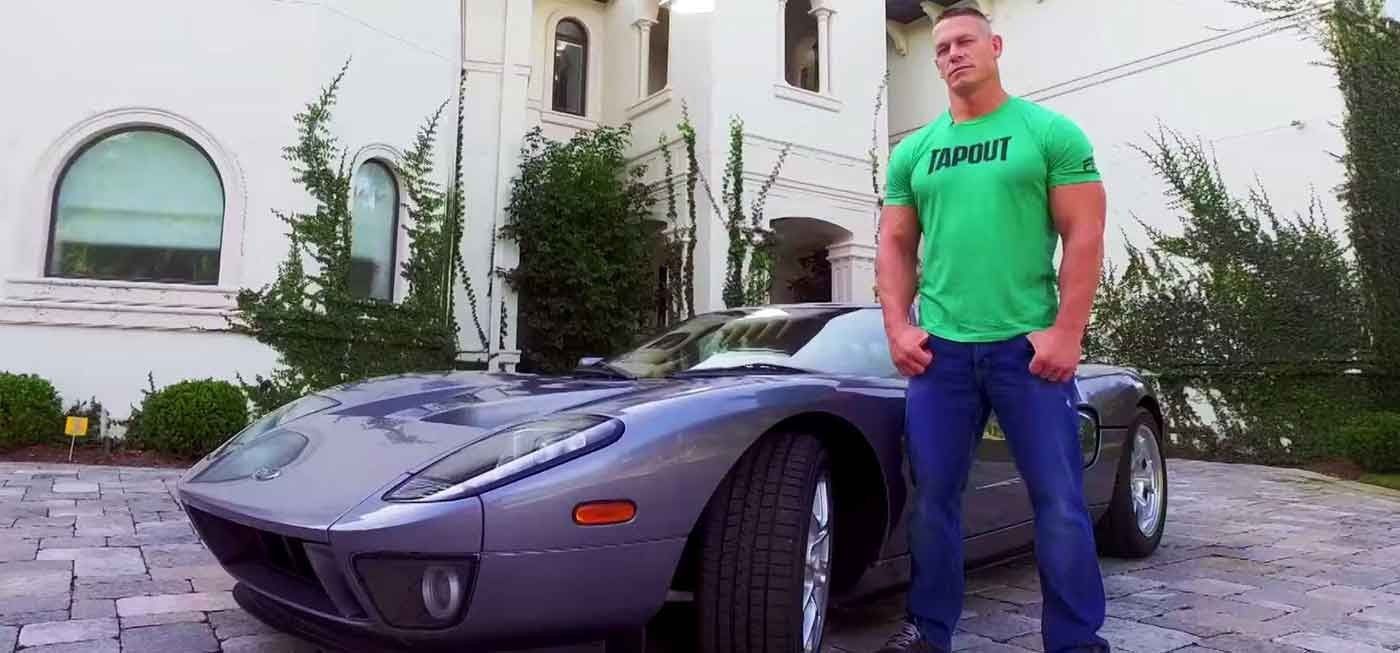 While it's neither the Ford GT that started the fight with Ford, nor is it a muscle car, this pampered American supercar is an exceptional car. A supercharged 5.4-liter provides full-on V8 power that's not currently seen in the latest Ford GTs.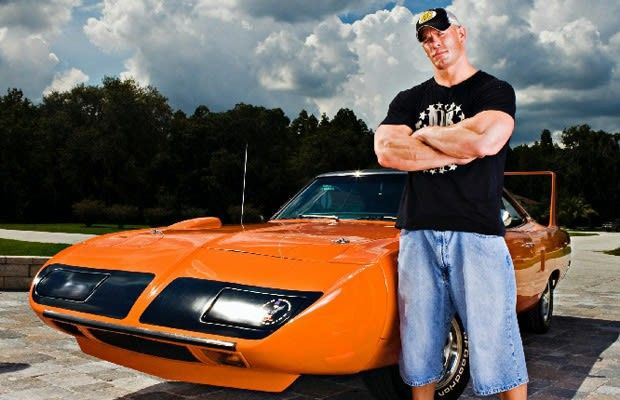 Any good gearhead with the resources should absolutely have a this winged Plymouth in their collection. The iconic 1970 Superbird is moved by a 425-horsepower 7.0-liter engine, with a high speed over more than 150 mph.
2013 Custom Corvette CR InCINErator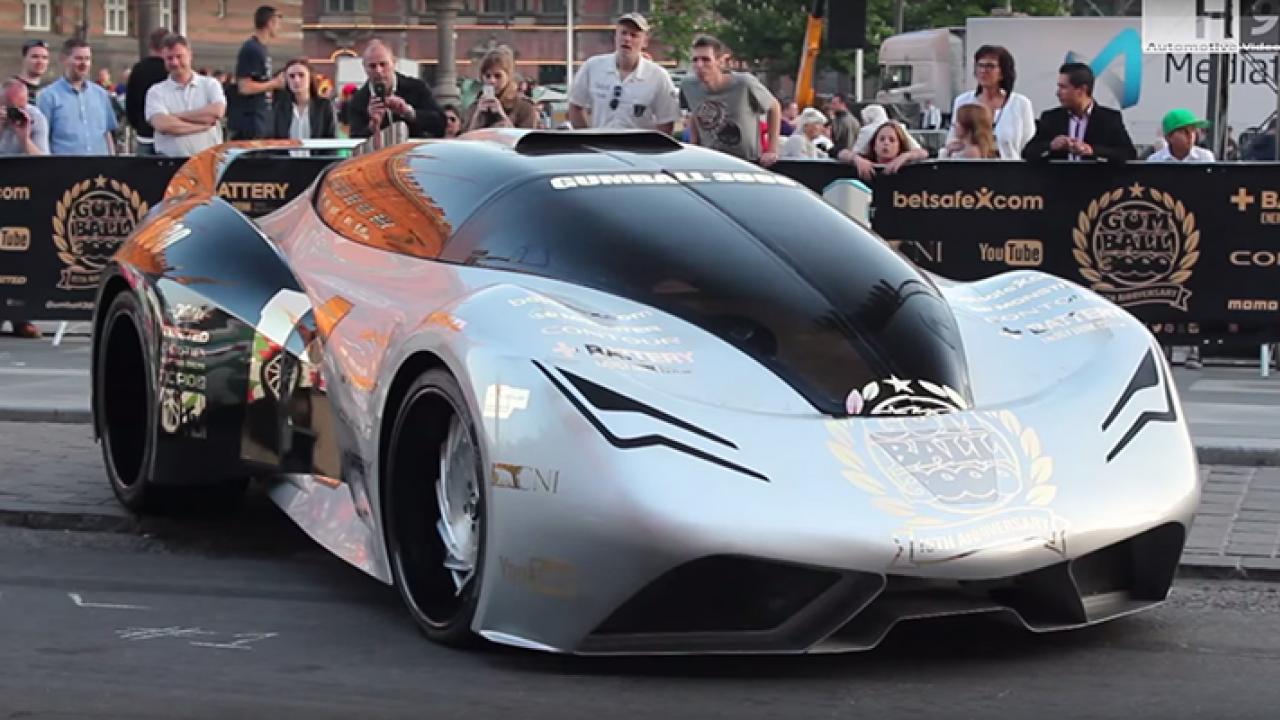 We're not saying it's all normal, as shown with this Gumball car. The InCENArator was built by Parker Brothers for the wrestler, and believe it or not, there's a C7 Corvette in there somewhere. Spec'ed with a flamethrower, this car is a shout-out to the year 3000.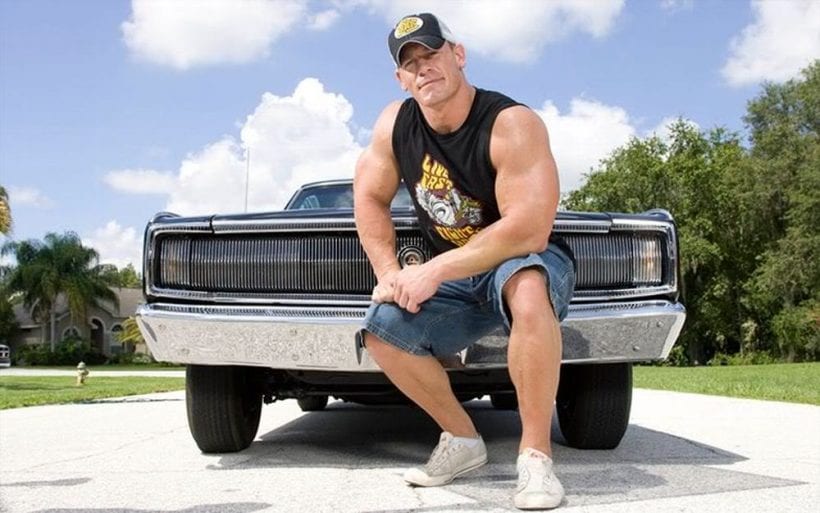 The first-generation Dodge Charger is not one we hear a lot of about because initial sales and production were low, but those factors actually make them the rarer Charger now. Cena's Charger is powered by a giant 7.0-liter 426 cubic-inch engine that cranks out 425-horsepower.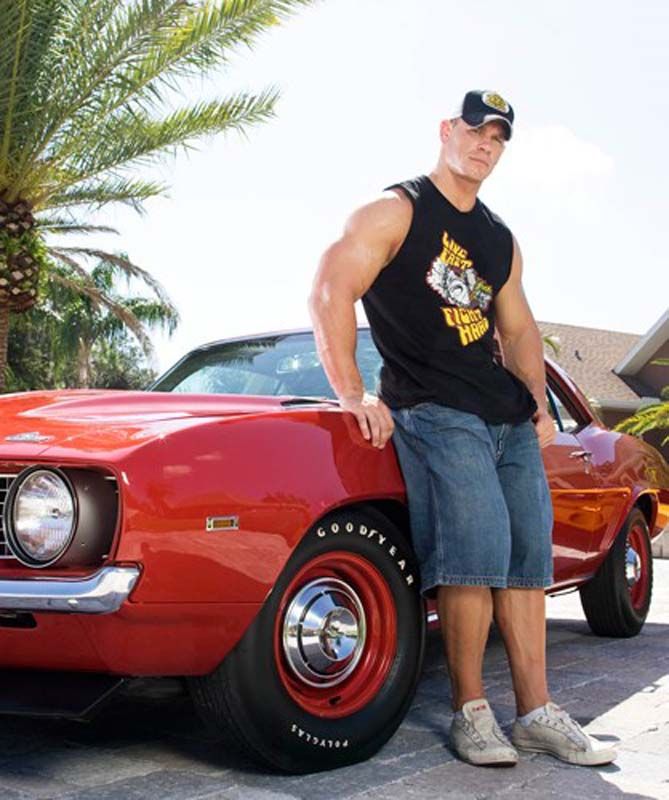 Seemingly sold sometime recently, John Cena's (former) 1969 Camaro COPO is a total dream car. It's said that Cena frequently drove the COPO Camaro around, and kept it in perfect condition. The car was the very first of 9561 COPOs proeduced, and was famously delievered in a small cermany with Camaro 427 builder and racer Dickie Harrell.
2007 Ford Mustang Saleen Parnelli Jones Limited Edition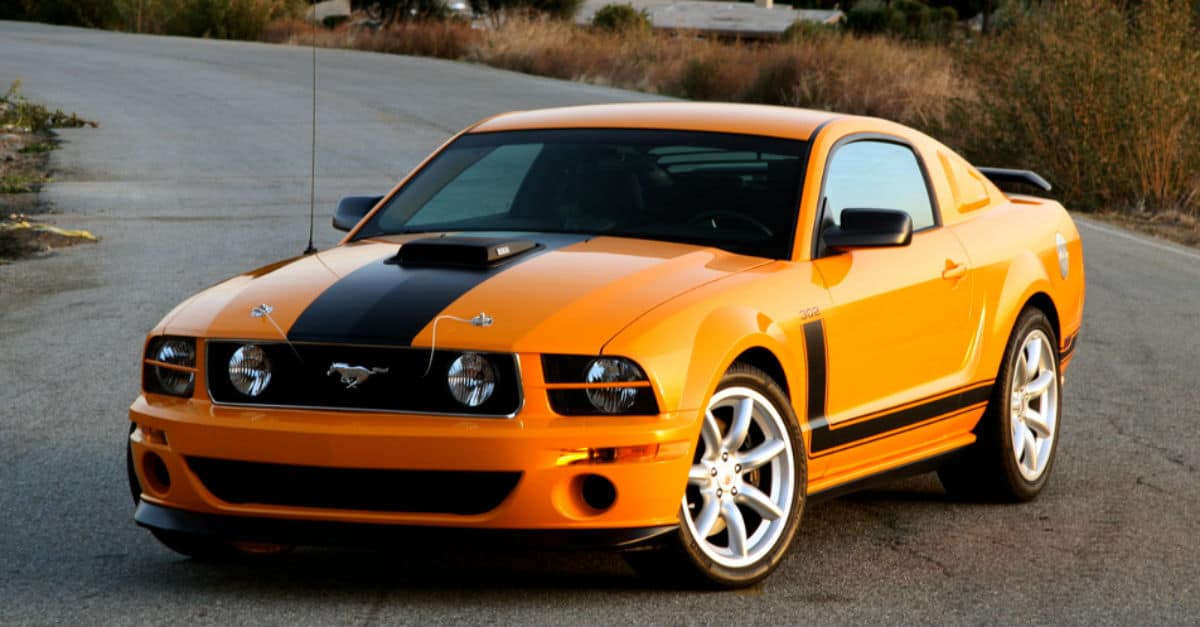 John Cena is the owner of one of only 500 of these made. These were based on the Boss Mustang, and built to commerate Saleen Parnelli's victory that won him the SCCA Trans-Am title in 1970.