We searched our inventory and found the cars we want in our collection.
---
The Chevy Impala is one of the first cars that comes to mind when you hear the phrase 'classic car'. The car has undergone many image changes, but remains as one of the most stylish cars ever made.  Check out these impressive Chevy Impalas on Motorious.
1958 Chevrolet Impala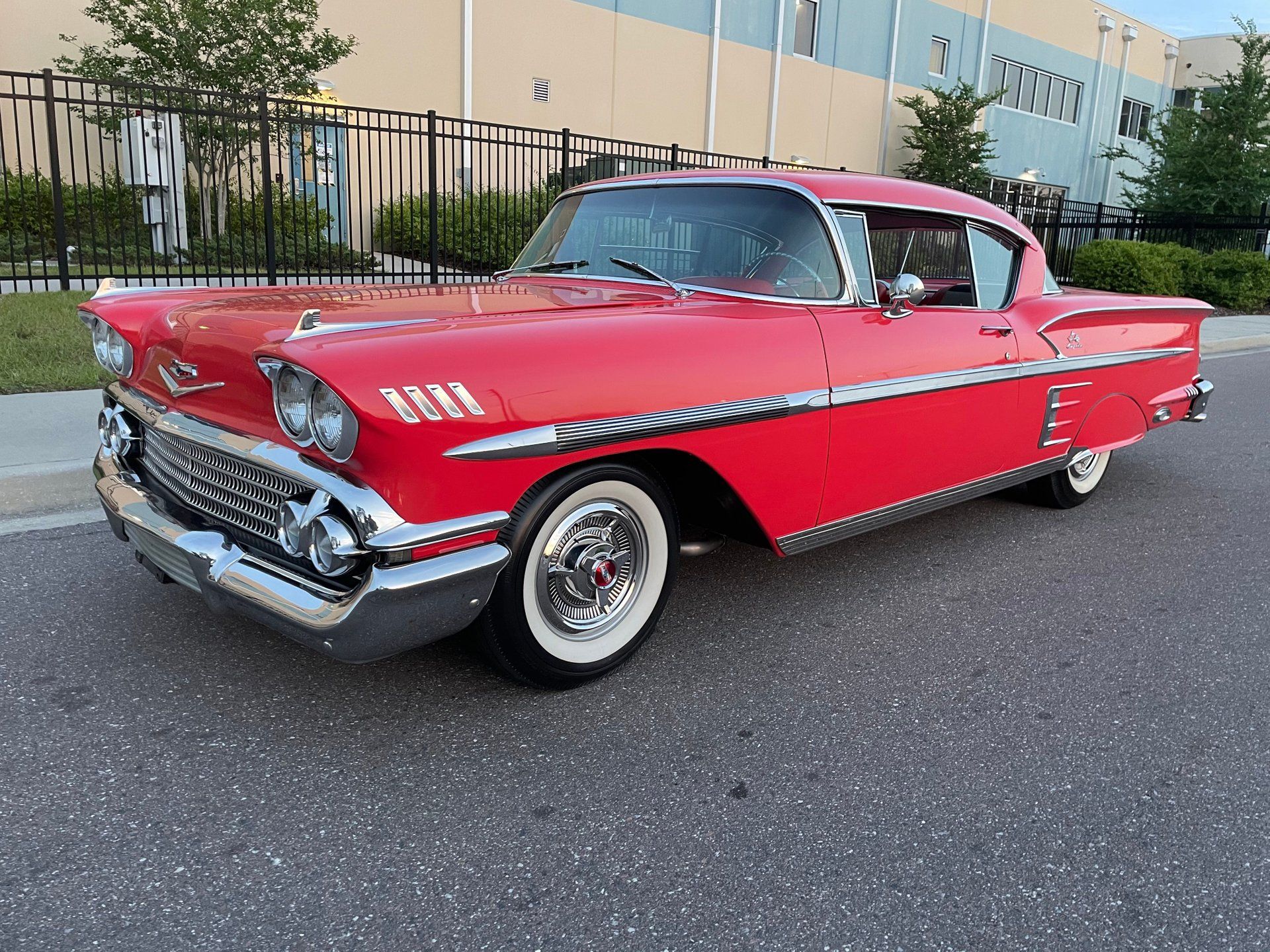 The Impala was introduced in 1958 as a new, upmarket, sporty trim package. Unique to this model were its six taillights, which set it apart from lower trim levels with only two lights on a side, and this classic styling cue would become its trademark.
Learn more here.
1963 Chevrolet Impala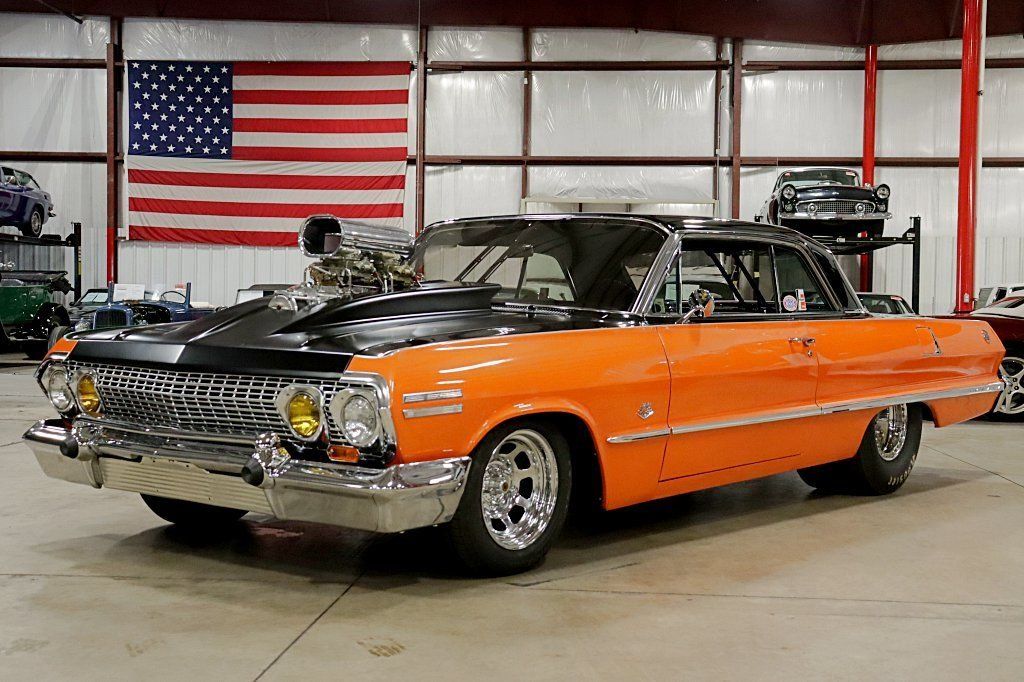 This custom-built performance car is powered by a massive 655Ci V8 motor that features dual carburetors. Power is sent to the rear wheels through a reverse pattern T400 transmission. The T400 transmission is a favorite among drag racers across the country for its performance and durability. This car has a triple pass aluminum radiator, Dart aluminum block, MSD ignition system, Moroso crank trigger, Callies Magnum Plus crankshaft, Crane solid roller cam, fully CNC ported engine and many other upgrades. Paired with the T400 transmission is an FTI anti-balloon torque converter and an Earl 19-row transmission cooler.
Learn more here.
1996 Chevrolet Impala SS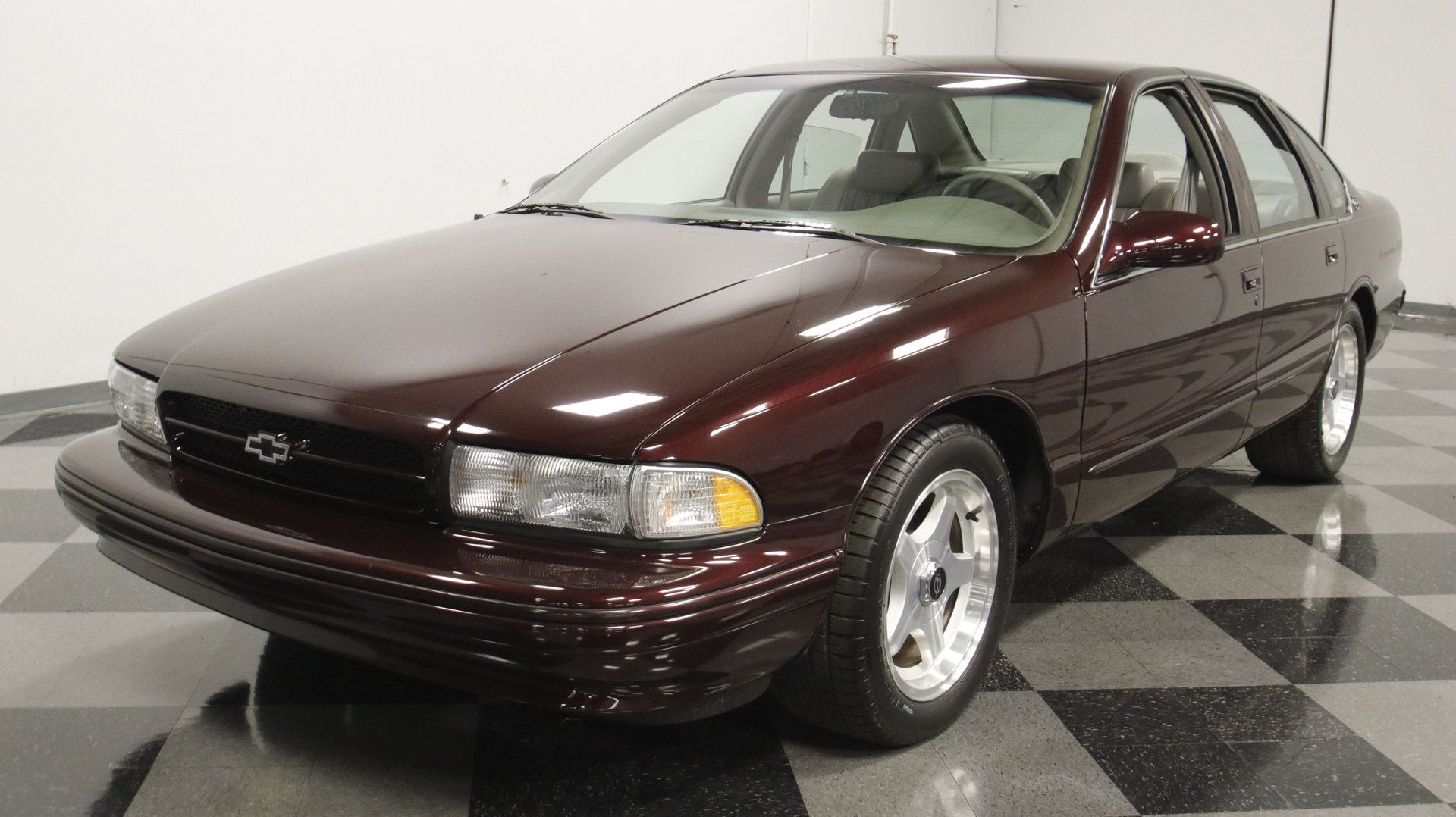 As cars from the 1980s and 1990s become more collectible, one car that has always caught the eyes of enthusiasts was the 1994–96 Chevrolet Impala SS. With more than 60,000 of these '90s-era muscle cars built over three years, there are plenty of examples out there, but few are as clean and desirable as this 1996 Chevrolet Impala SS.
Learn more here.
1962 Chevrolet Impala SS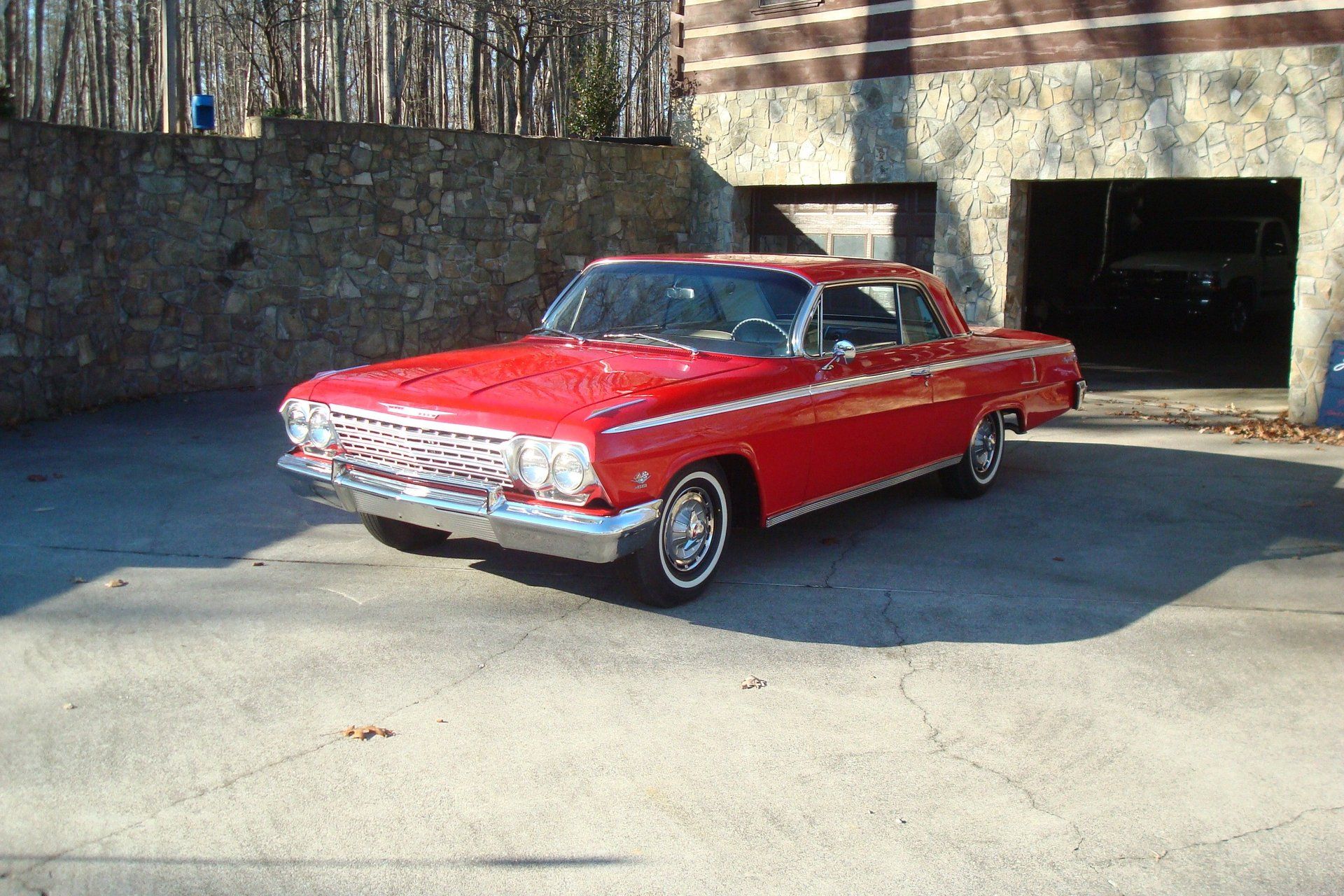 You might recognize this Chevy Impala from the 2018 Good Guys Muscle Car of the Year selection. Other notable titles include:
-Judged & won 1st place from Arizona to the East Coast of the US with Awards and Paperwork to Prove It's Winning
-Senior National First Place Antique Auto Club of America
-Senior Award First Place Winner in Lebanon, TN AACA
-Hot Rod Magazine Muscle Car of the Year
-AACA Senior Grand National 1st Place
-Best Chevrolet Tidewater Regionals AACA in Virginia Beach, VA
Learn more here.
Rotisserie Restored 1958 Chevy Impala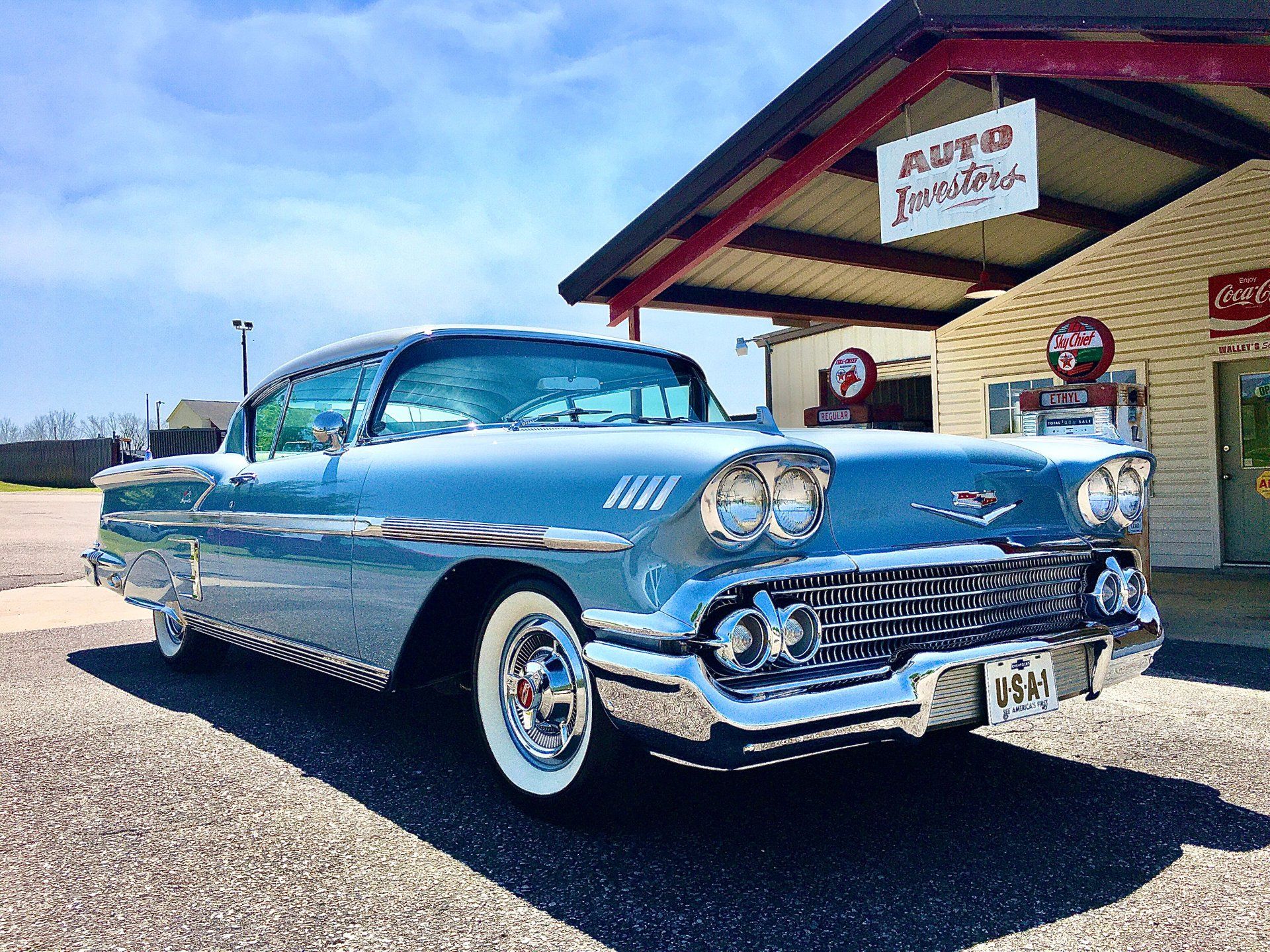 This 58 Impala received a very meticulous rotisserie restoration on a rust free body by Mike Goldman Customs in Meridian MS. The car is absolutely brand new all over, everything was restored to a better than new finish even the underside of the impala is immaculate with stainless steel fuel and brake lines, stainless exhaust and all wiring is just impeccable. The body is laser straight with a superb fit and finish, all seams and body alignments are perfect.
Learn more here.
1967 Chevrolet Impala SS 427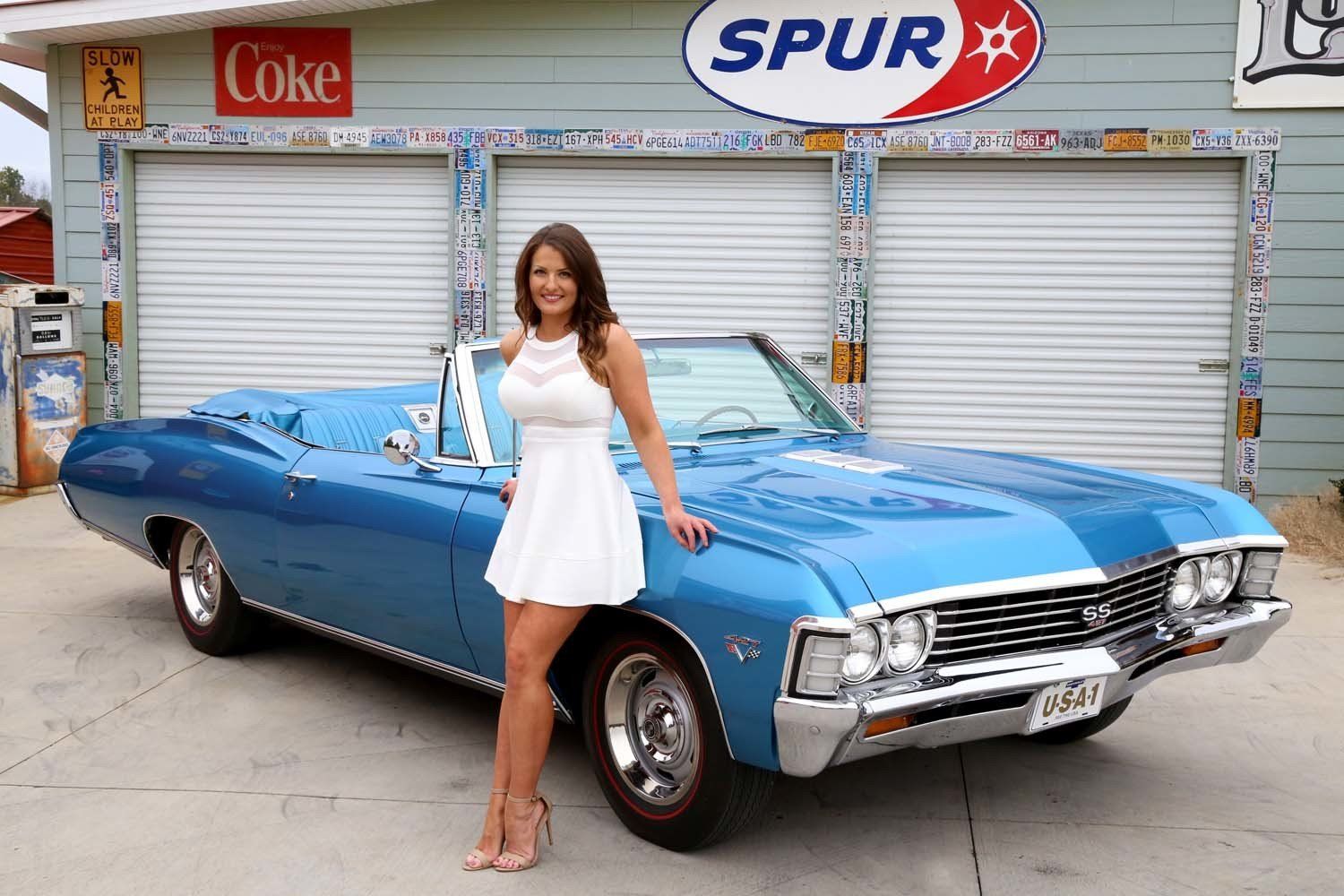 Easily one of the best restored SS 427s we've ever seen this car has a laser straight body with excellent body lines.   You'll notice that it has phenomenal Gaps and Fit of all the panels.  This car is covered in the Marina Blue, which was its' factory color.  It's now done in base coat clear coat and has been buffed and polished to a deep rich shine with a mirror finish.  The top on this Chevy has been replaced and is done in white, it is also Power.  All the chrome and stainless is in amazing condition with very little imperfections.  The Glass is all gorgeous as well and appears to have had the front windshield seal replaced along with the weather stripping in the doors and trunk.  To finish off the looks it's sitting on a set of 15-inch Rally wheels with Firestone Red Line Tires. Next, we will look at the interior of this SS 427.
Learn more here.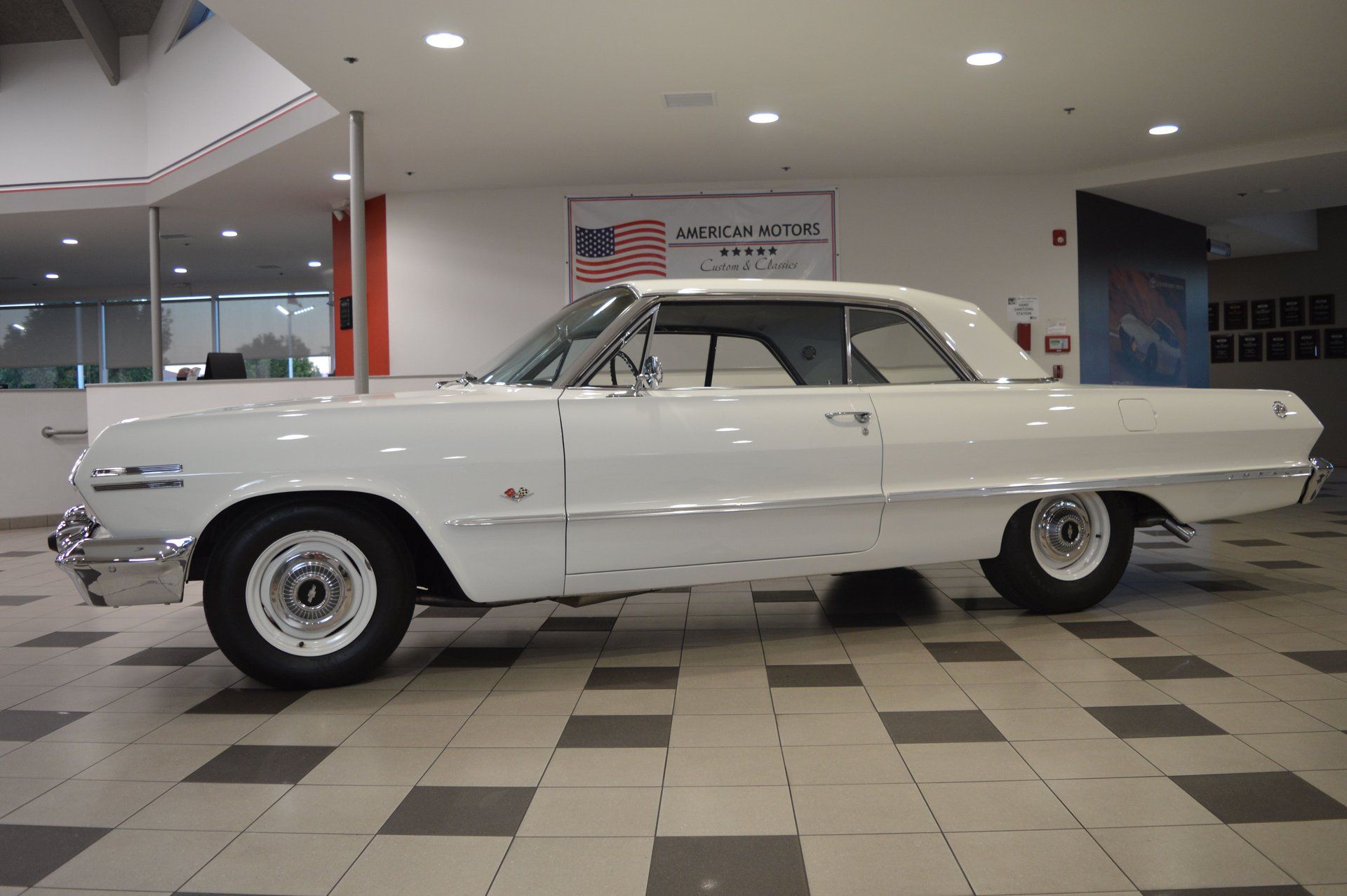 This stunning impala is a monster in disguise, just the amount of tasteful modifications make this beauty stand out. 327 300 horse engine that seems balanced, smooth 4 speed manual transmission, fast and elegant at the same time.
Learn more here.