This could be pretty epic…
---
If you're interested in adventure motorcycle trails, you should know about Backcountry Discovery Routes. The organization, which has the backing of BMW Motorrad, is a non-profit dedicated to creating off-highway routes for adventure and dual-spot motorcycle riders. It's been at this since 2010, plotting a new route for participants each year, complete with free GPS tracks, making it easier for you to go exploring. Last year they didn't release a new route thanks to covid concerns, but this year they just dropped a new route with the help of BMW.
Learn how you could rent a stranger's motorcycle here.
The new route for 2022 takes you through some of the beautiful country in Wyoming you might not see otherwise. If you drive through the state on I-80, something I have done many times, it seems like not much to look at. Too often, people mistakenly believe the entire state is similar, when the reality is far different. Anyone who's visited areas like Jackson Hole knows the beauty of Wyoming.
The Wyoming Backcountry Discovery Route was created with the cooperation of the Wyoming Office of Outdoor Recreation. It's not difficult to see why a state agency would want to do such a thing, because as people travel to Wyoming to experience this adventure route, they will spend money in the state, helping the local economy.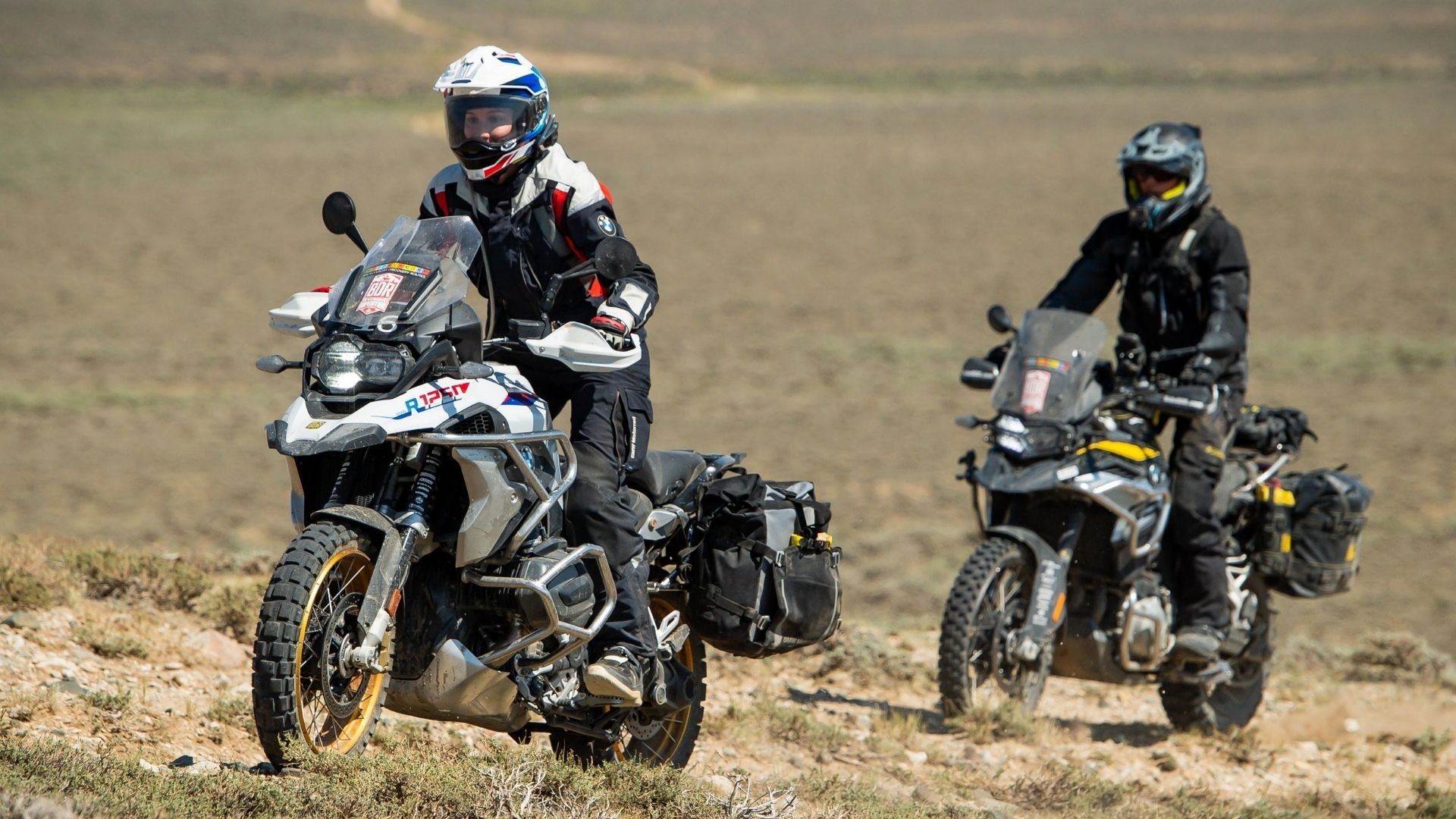 Measuring 1,000 miles-long, the backcountry route is, according to BDR, the most remote the organization has created yet. In other words, if you really want to get away from civilization while being reminded of the beauty and power of nature, this would be a tremendous way to do it. With five different mountain ranges on the route, including two 11,000-foot summits, the vistas should be absolutely breathtaking. Plus, this path will show riders the incredible biodiversity of Wyoming as they traverse not only mountains but high deserts, gorges, alpine areas, and short grass prairies. The trails used on this route are equally diverse, with some being fairly smooth fire roads, while others are quite rugged and slow-going.
To help people not get lost in the Wyoming backcountry, which can be the wrong kind of adventure, BDR is providing GPS tracks and other travel resources on its page. Also, a high-quality waterproof map is being developed with the help of Butler Motorcycle Maps. For those with a BMW Navigator unit or the BMW Motorrad Connected App, the gpx files are available on the BDR website as well, meaning route instructions will be displayed on the screen, adding to the ease of travel.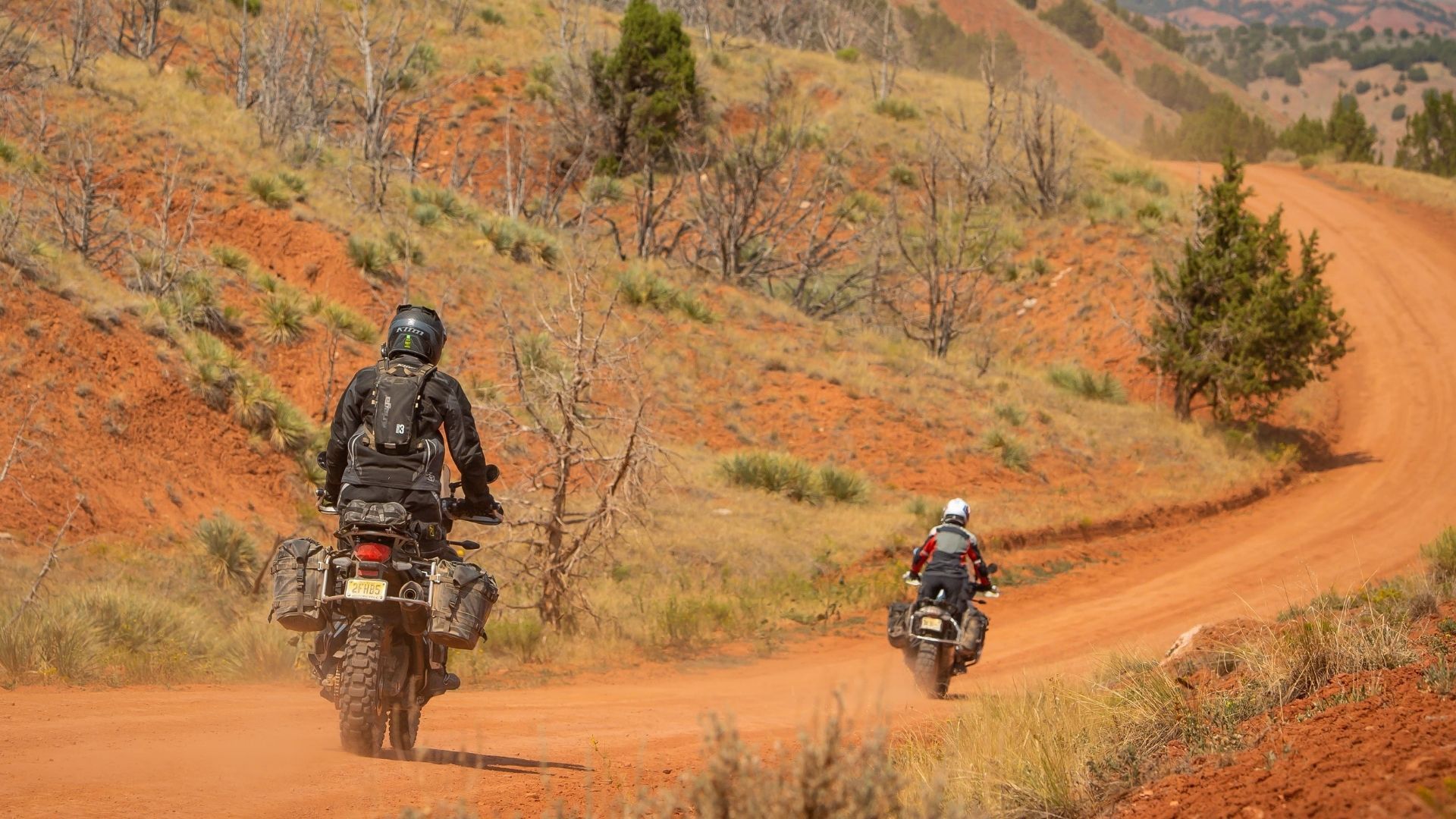 If you want to see what this Wyoming route has to offer, Noren Films has produced a documentary about it. The feature-length film will be unveiled in February, with the tour planned for February through May at select BMW Motorrad dealers and clubs around the United States. I've embedded the trailer, so you can check that out now.
So you know, Backcountry Discovery Routes doesn't just plot these adventure routes every year. The organization also works to educate riders about safe practices and being responsible while in the backcountry, like leaving the trail and campsites better than how you found them.
Images via BMW Motorrad