Jaguar's E-Type was an ever-changing model from the very beginning, but the basics changed the way cars were made.
---
Based on the D-Type race car, Jaguar's E-Type immediately got the attention of some of the world's most renowned automakers. Even Enzo Ferrari referred to the car as the most beautiful car ever made. However, the car's stunning good looks was only part of the equation in what made it so great. A unitary construction, disc brakes, a rack and pinion steering, and a fully independent suspension system was nothing short of revolutionary for the era. When paired with a 3.8-liter inline-6 engine that claimed output of 265-horsepower, the XKE Series I put the British automaker ahead of the competition.
This 1963 Jaguar XKE Series I roadster was built on September 11, 1962 and is a prime example of why these cars are still so desirable today. Finished in Opalescent Maroon over a beige leather interior, the car is absolutely stunning, even nearly 60-years after it was made. Under the hood is a numbers-matching 3.8-liter inline-six paired with a four-speed manual transmission. With just 71k-miles showing on the odometer, a new stainless exhaust system, and a rebuilt front suspension, this car is currently listed on Bring a Trailer. The current bid is already up to $70k just three days into the auction. For more information on how you can register to place your bid click here.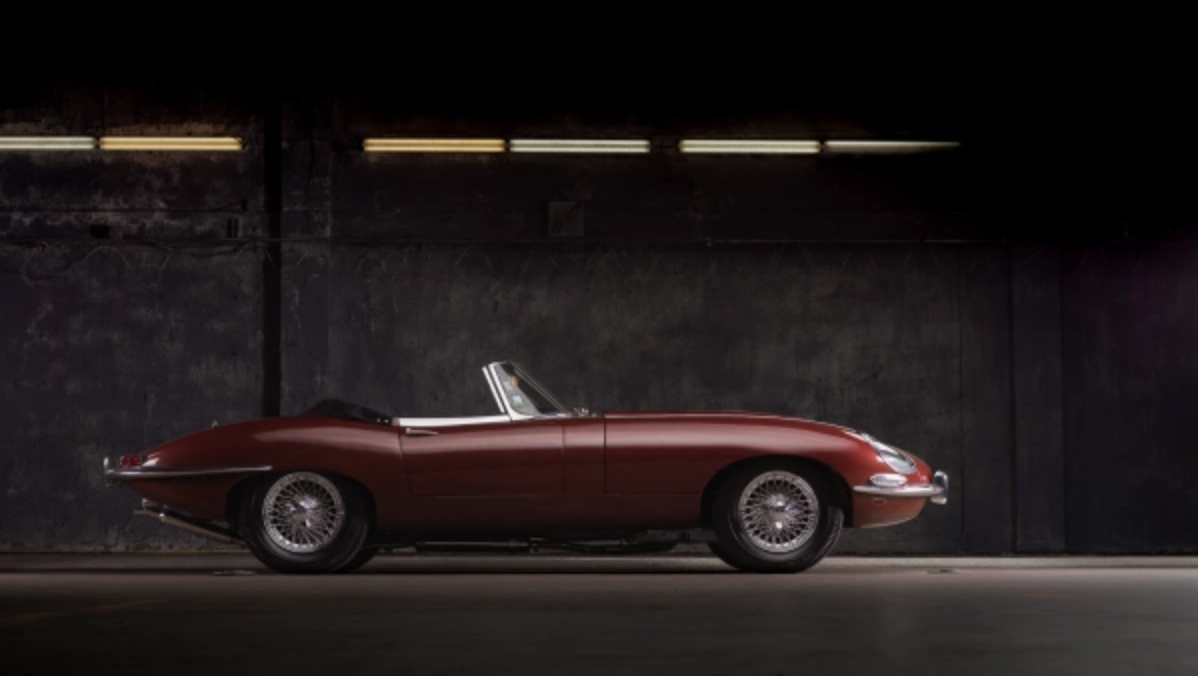 Avant-Garde is well-known as an award-winning, top seller (@911r) on Bring a Trailer. We provide turnkey auction management for our clients. Avant-Garde presents cars in an unparalleled fashion, with a comprehensive history, descriptions, photos, and video for each vehicle. We want to put buyers in the virtual driver's seat so they can experience a vehicle as if they were present, giving them confidence in their purchase.