This Ford pickup blows away crowd at auction and is bought for $200,000.
---
This 1941 Ford Pickup just commandeered a respectable price of $206,250. Among some of the other vehicles sold at this auction are a 2013 Ford E350 which sold for $176,000, and one Ferrari 360 spider for $126,000. To say that the acquisition of an old Ford pickup being so pricey is surprising is, to say the least, so why does it command such an exuberant price?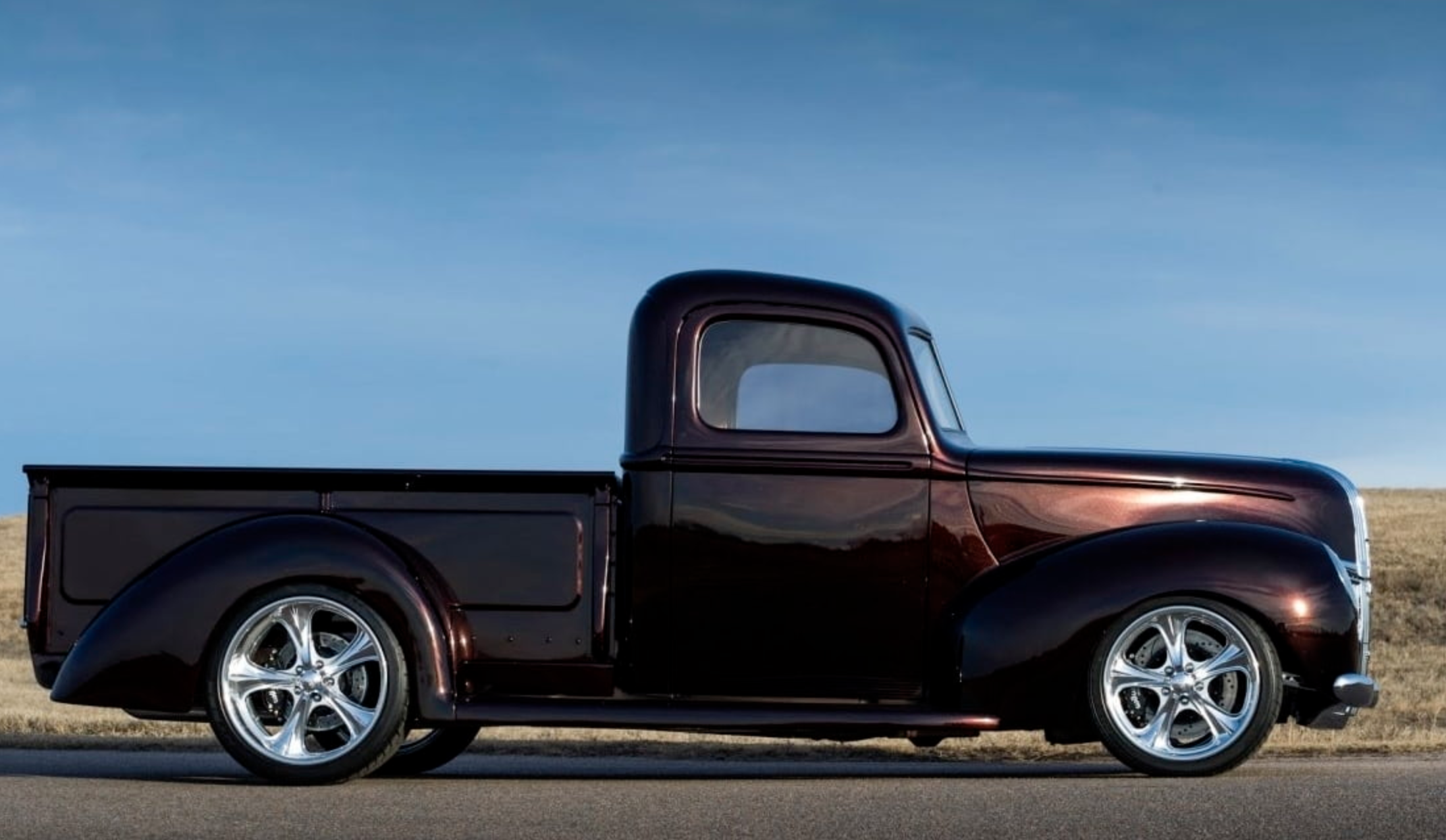 Does the name Coyote ring a bell? Under the hood of this hot rod is a 5.0-lite Coyote V8 equipped with a Roush Stage III supercharger pushing an enormous 675 horsepower. Holding all of that power together is a stage II chassis from Roadster Shop and a Ford 9-inch rear-end keeping you sturdy and capable. While the True-Trac Positraction rearend and independent front suspension keeps the steering bearable, that rear four-bar setup with coil-overs makes sure that those rear tires stay planted.
You might not know it but this truck also has some impressive wheels on it, with 18"s in the front and 20"s in the rear this truck is just begging for a trip to the drag strip. Those wheels aren't just for performance though because these Foose Coupe billet wheels also give a very hot rod-like style. It's no wonder that this beauty caught their eye, those classic hot rod style fenders, the big chrome grille, and that gigantic Coyote V8. 675-horsepower is enough to put hair on anyone's chest.
So it is clear to see that this Coyote powered legend of the classic car community is not only an insane icon but also an insane car. For most collectors, this is the perfect combination of bold and beautiful. So it seems now that it very well deserves the ludicrous price tag that once hung from its hood.