Once a SEMA show truck, this American icon is ready for a new home.
---
What's better than a classic pickup truck? A restomod classic pickup truck with modern suspension, big brakes, and a monster of an engine under the hood, that's what.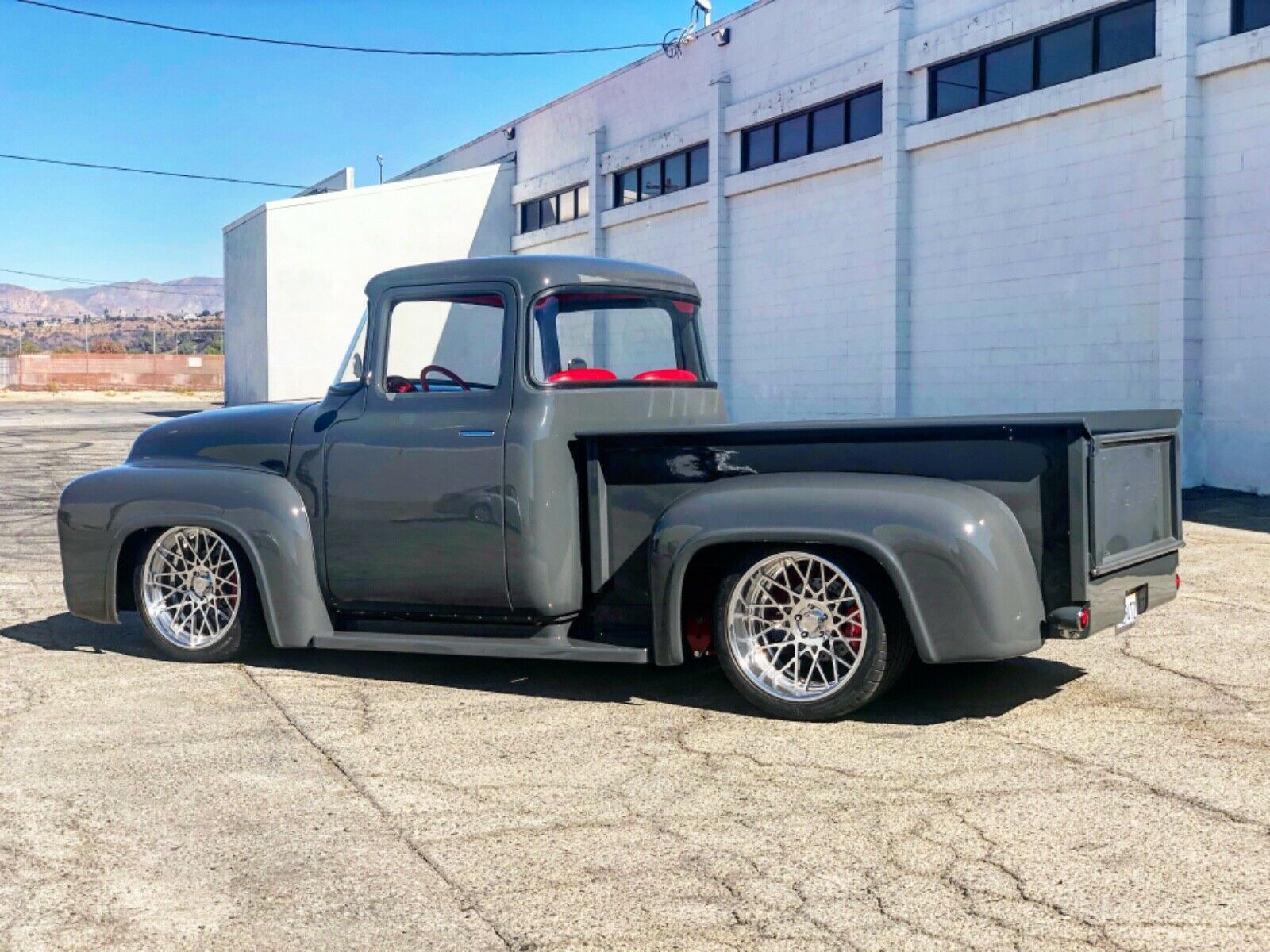 We found this 1956 Ford F-100 on eBay, being offered for the astronomical asking price of $179,999. Looking over the specs and the photos, though, it seems that it just might be worth the price of admission.
This classic pickup is one of the most iconic trucks ever, and this one has been subtly to massaged to accentuate its best visual cues while looking entirely unique. In our opinion, the body of this truck is just right.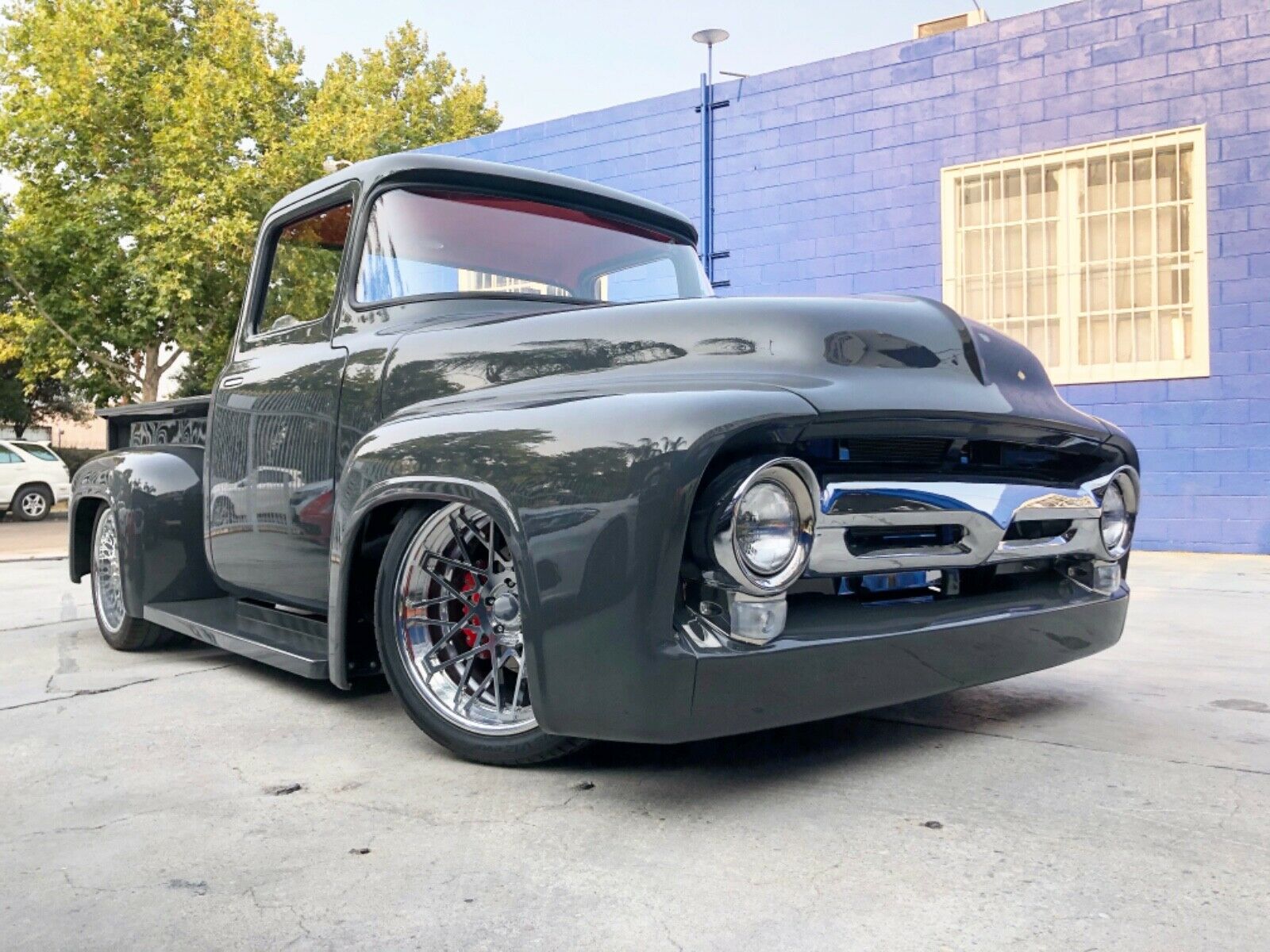 Beauty is more than skin deep when it comes to this truck, though. The body sits ona  full TCI chassis with adjustable coilover suspension at all four corners. Out back, you'll find a built Ford 9" rear end with a four-link setup bolting it to the frame.
The frame is powdercoated red to match the massive Wilwood calipers mounted at each corner of the truck. Clearing those big brakes is an even bigger set of wheels. You'll find 20" wheels at all four corners, 9" wide up front and 12" wide at the rear.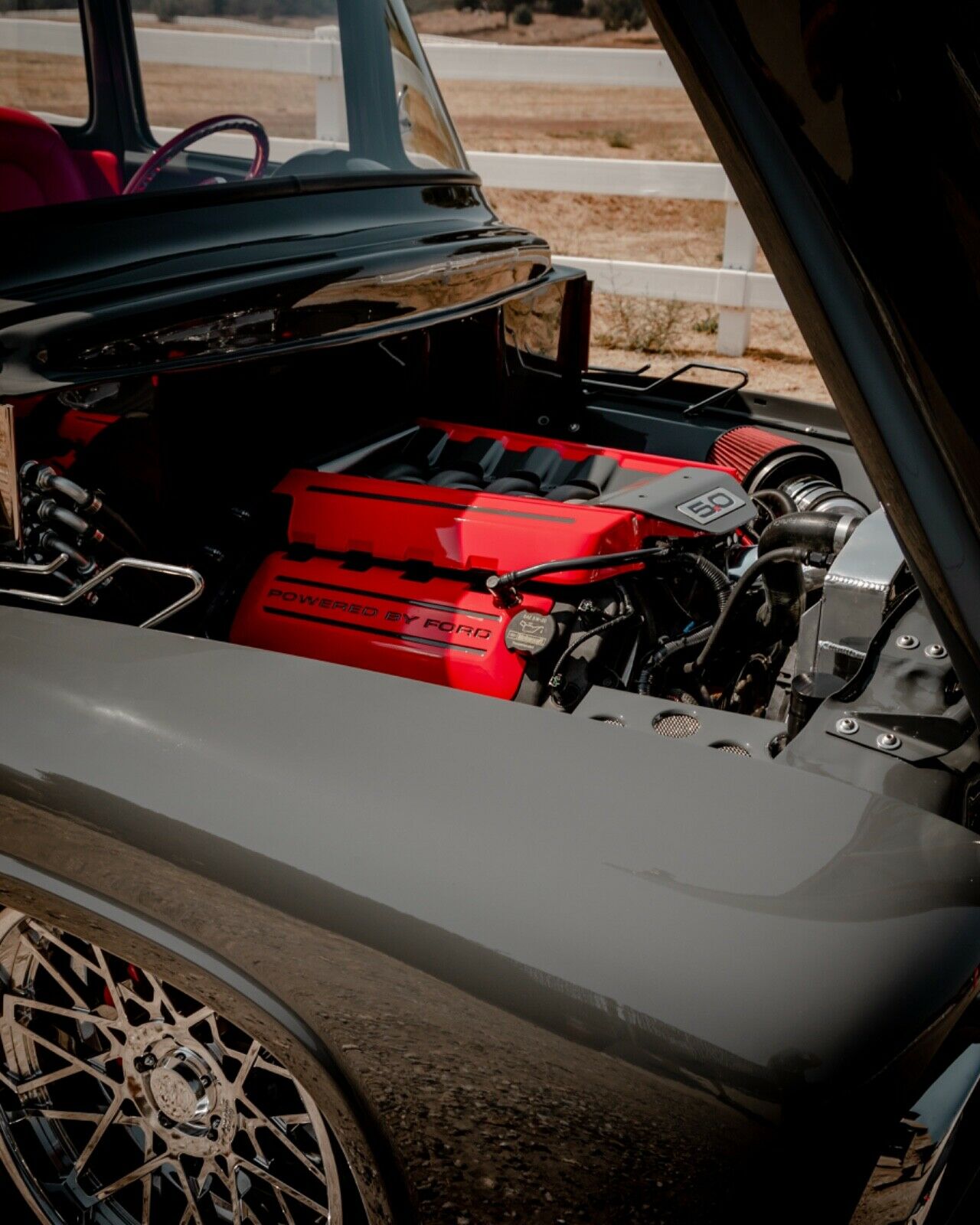 Our favorite part of this truck, though, is what's under the hood. This 1956 Ford F-100 is powered by a 5.0 liter Coyote V8 from a Ford Mustang GT mated to a 6R80 transmission. A Ford Racing control pack and a Painless wiring harness ensure that everything works as if this truck came from the factory with Coyote power.
That hungry Coyote breathes through a set of tubular headers and a 3" dual exhaust. This truck looks great, drives great, and sounds great, too. We don't have $180,000 laying around for a new toy, but if we did – this is a compelling choice for any classic truck fan.