Would you treat this classic Bronco to a full restoration, or would you just fix what needed to be fixed and drive it as is?
---
That's what we're pondering as we browse through photos of the 1974 Ford Bronco that we found on Craigslist. It's originally a Nevada truck, but now it's located in Chattanooga, Tennessee.
The original Ford Bronco ran from 1966 to 1977. That kind of longevity is impressive, and it's clear that Broncos were just as beloved then as they are now.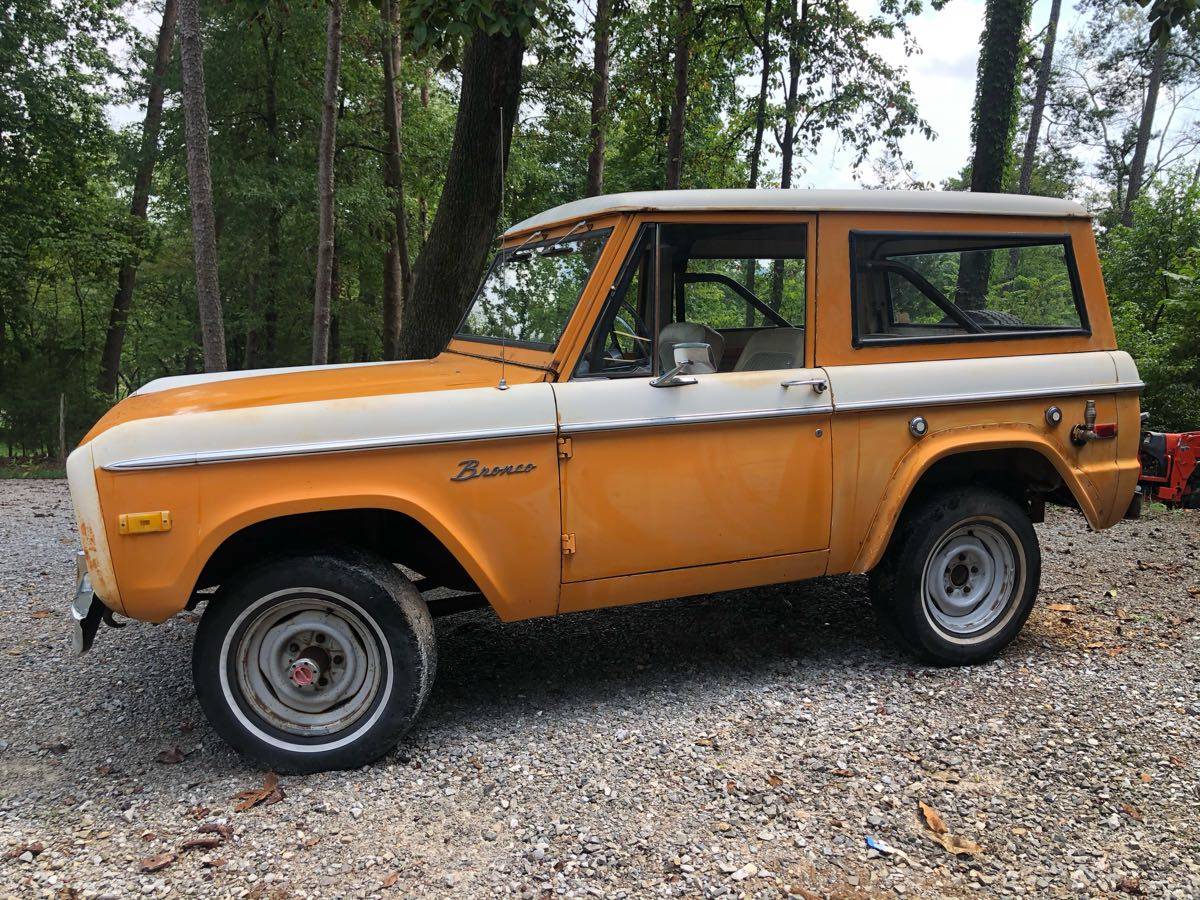 According to the ad, this Bronco runs and drives fine, but the brakes are "iffy." Thankfully, a front and rear disc brake conversion kit from Brono experts Tom's Broncos is included, still new in the box.
Also included is a pair of floorpans from the same source, which is a good thing, as the driver's side floorpan has rusted out and was subjected to a shade-tree repair at some point during this Bronco's life. We're not blaming the current owner, as it looks like it's been this way for a while now.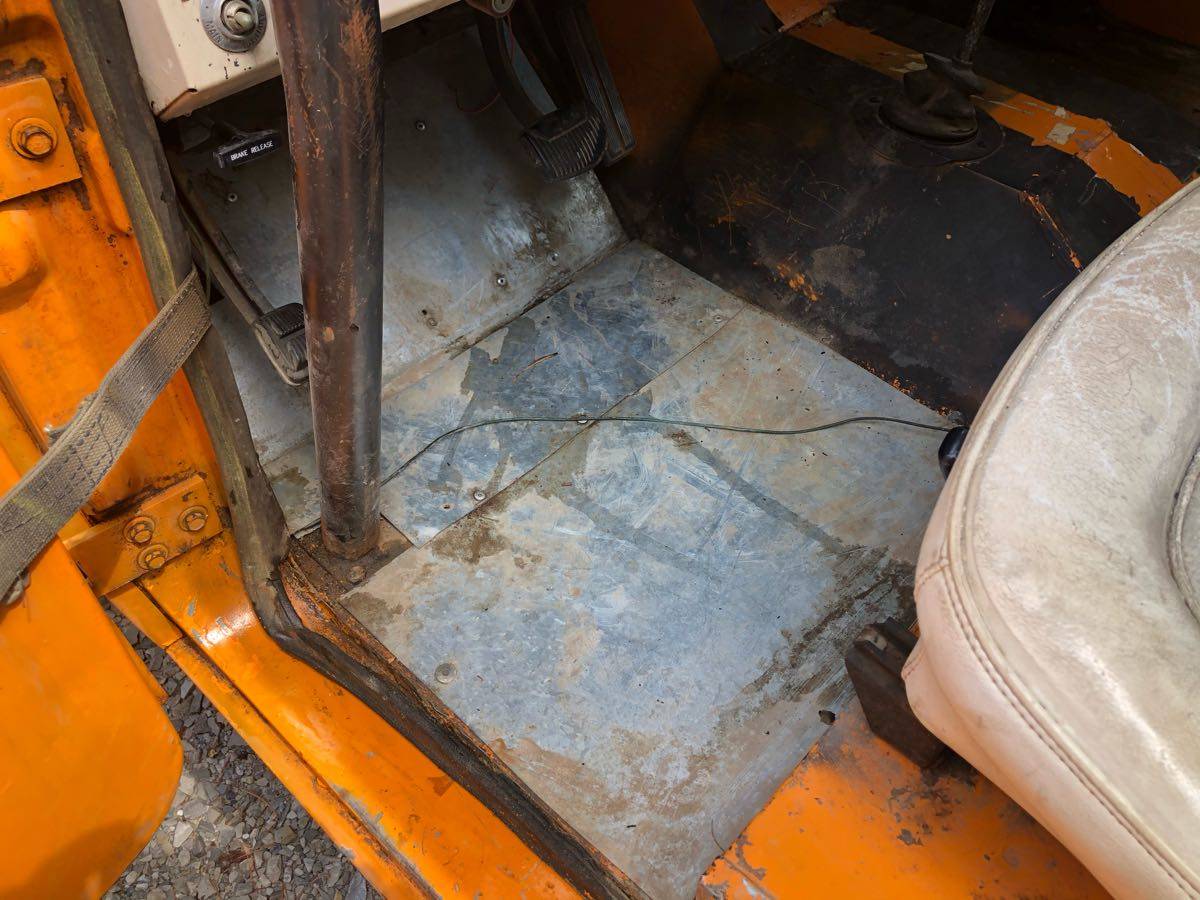 Besides that, the only rust is reported to be at the base of the windshield. Considering the this Bronco's $24,000 asking price, we hope that's an accurate assessment.
Other goodies include a new in box 5.5" deluxe lift kit from Wild Horses 4x4 and a pair of Bronco valve covers for the 302 cubic inch V8, also still in their box. It appears that someone had big plans for this truck, but they want to – or need to – move on.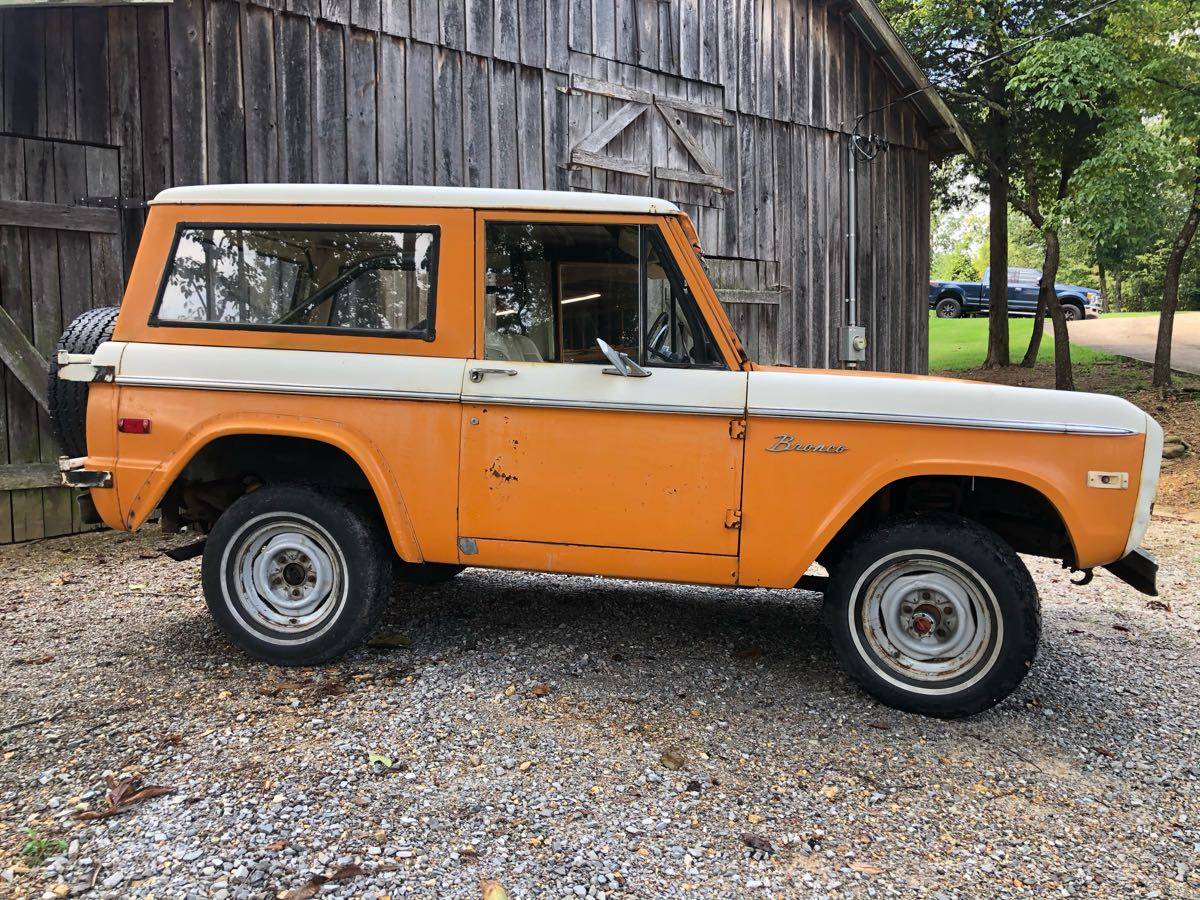 We're torn. On the one hand, we love the aged look of the body and paint. With a lift and some big tires, it would be a very unique aesthetic. However, the rust concerns us. Once we start repairing the rust, we're likely to want to fully restore this Bronco's body.
It would be very tempting, but ideally, we'd like to get this thing drivable and mechanically safe – we'd definitely be installing those new disc brakes – and trying to leave the outside looking as close to original as possible. Best of all, we wouldn't be worried about ruining shiny paint off-road. It's a win/win.
More than likely, we'd wrap some meaty off-road rubber around some stamped steel white wagon wheels for a retro off-road look. Some old ten-hole aluminum wheels would to the trick, too.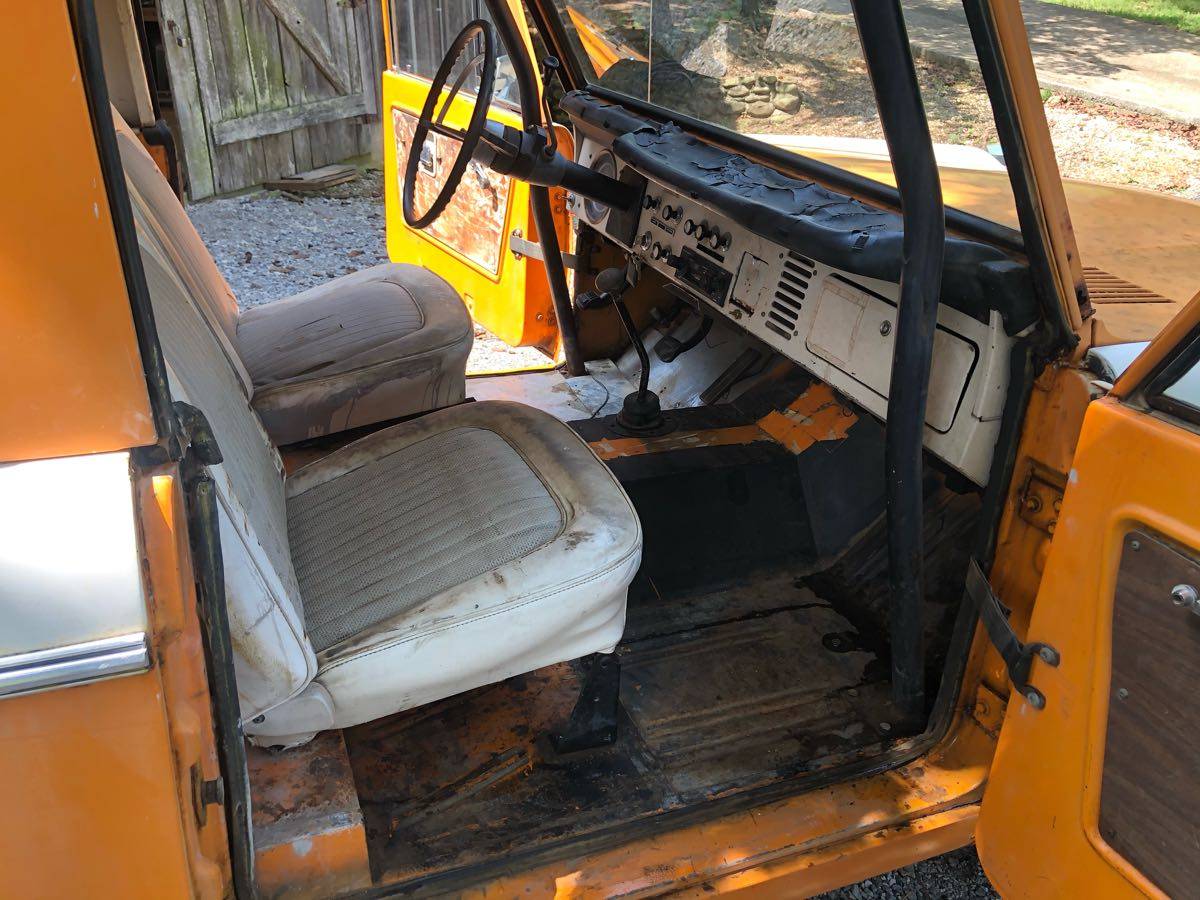 Even though we'd want to leave the body alone, we'd definitely clean up the interior a bit. A deep cleaning, a new dash, and some new door panels would do wonders for the inside of this Bronco. We'd consider re-upholstering the seats, too.
So, what about you? Would you strip this Bronco down for a full restoration, or would you try to keep it close to original while fixing what's broken and adding a few tasteful upgrades?