If the C4 ZR-1 isn't good enough, check out Callaway's tuned C4.
---
Before the C4 ZR-1 came along, twin-turbo Callaway B2K Corvettes were the top dog of the Corvette's sports car lineup that you could buy straight from your local Chevy dealership, but if you still wanted a Callaway Corvette after 1991, you still had your options. Like the 450-horsepower Callaway Corvette GS SuperNatural 450 that you see here.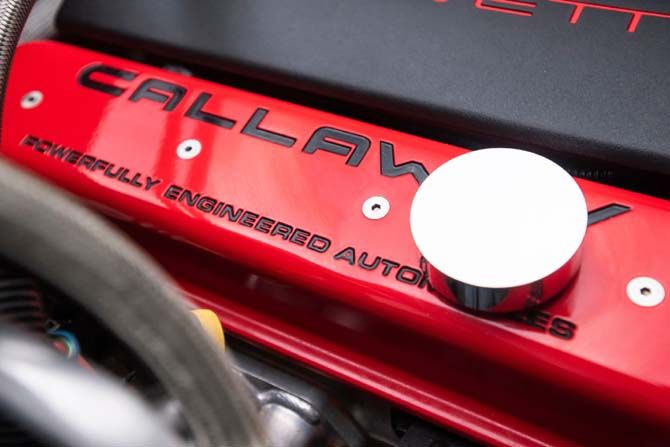 The Callaway Corvette had a distinctive look thanks to its aero body kit, and this Callaway Grand Sport gets has a color combination to match its race-ready style with an Arctic White paint job complemented by a black Grand Sport racing stripe, signature red Grand Sport fender hash marks and wide five-spoke wheels. The interior is exclusive to the Callaway Corvette GS as well with Alcantara throughout the cabin, A-pillar gauges and a roll bar.
To stand out from the 405-hp ZR-1, the Callaway Corvette GS SuperNatural was powered by Chevy's 5.7-liter LT4 V8, which was used in the 1996 Corvette Grand Sport and Corvette Collector Edition. Instead of the base 330 hp tune, though, Callaway bored and stroked the LT4 to a 383 cubic-inch displacement upping its power output to 450 hp – the 1991 B2K Callaway produced 403 hp. As rare as the C4 Callaway Corvettes are these days, this one is even more of a collector's car since it has just over 10,000 miles showing on the odometer.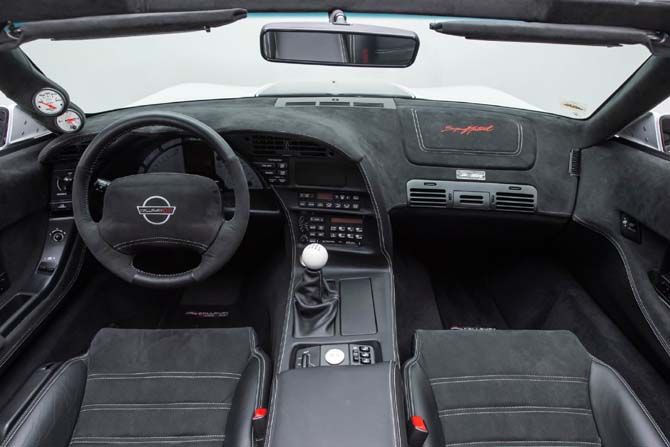 This 1996 Callaway Corvette GS SuperNatural 450 is currently being sold through RK Motors for $49,900, and with its low mileage and one-owner status, there's no doubt this is a true collectible among Corvette enthusiasts.