At least it wasn't the other way around this time!
---
Ford Mustang owners are undoubtedly tired of the stereotypethat they're constantly hitting crowds while leaving car meets. It's not an accurate picture, since we've seen Mustangs also hit quite a few power poles. However, this time around a boulder hit a Mustang, although we can't confirm if it was in self-defense or not.
Watch a Mustang hit a power pole here.
Back on May 17, a Ford Mustang traveling on Highway 18 in San Bernadino, California was hit by a boulder that rolled off a cliff. The impact, which happened at the crazy time of 2:35 am, flipped the little pony onto its roof. Surely that was a scary situation for the driver.
While the boulder doesn't look too big, it surely weighs a good amount. Had it been much bigger, we might be covering a Mustang that was pancaked, not flipped onto its roof. This just goes to show that freak accidents do happen, so always being alert and ready for anything is how we all should be driving.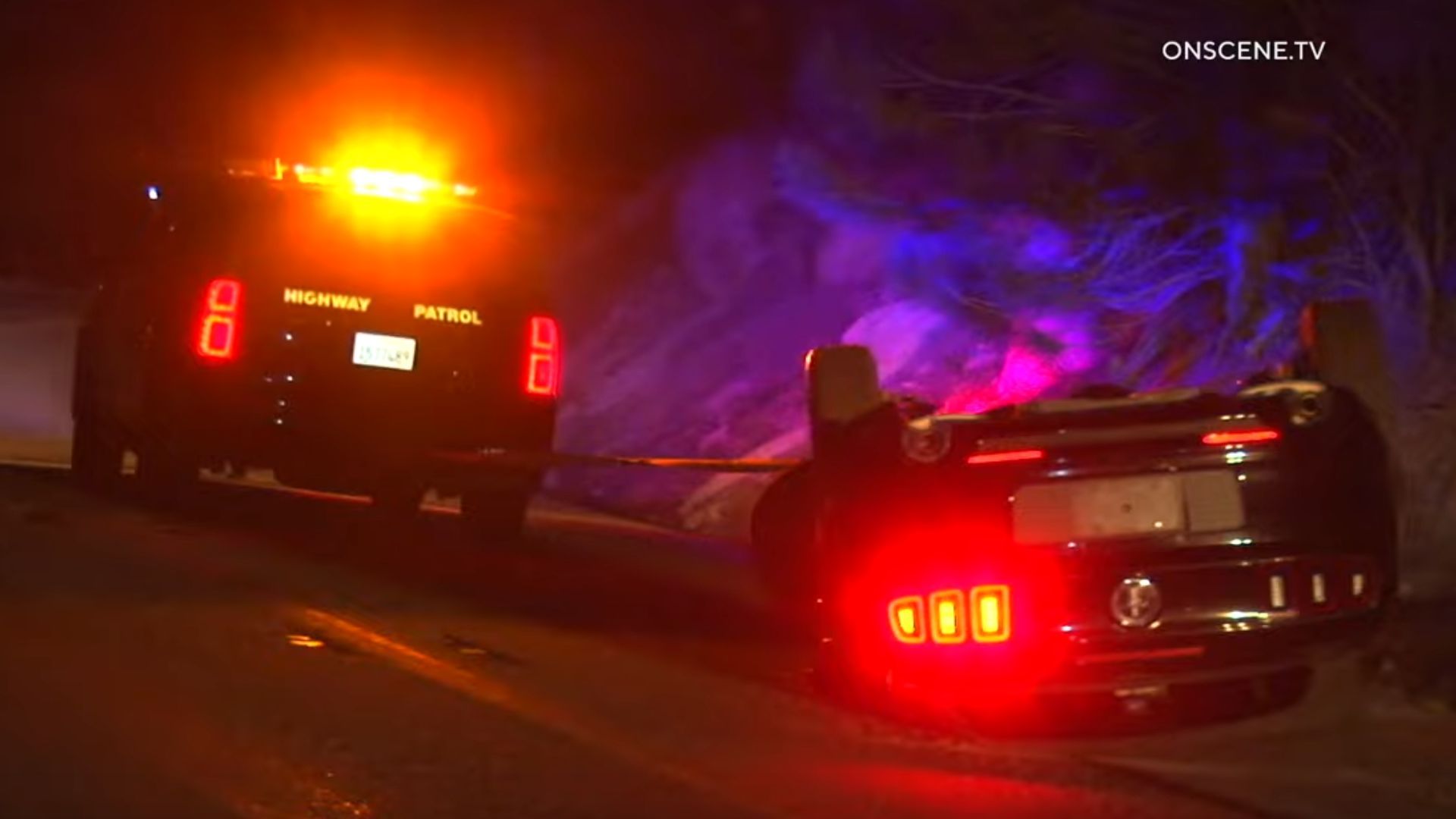 As you'll see in the video taken by OnScene TV, the roof of the Mustang was crushed but somehow the driver only suffered minor injuries. This situation easily could have ended in a fatality or at least serious injuries, especially to the driver's head. Also miraculous was the fact this happened on a blind turn and yet nobody else came along and caused a secondary accident, a very real risk in this type of situation.
California Highway Patrol did have to drag the Mustang on its roof to a nearby intersection so it could be loaded on a wrecker. We're going to go out on a limb and say this Ford muscle car will be sitting in a Copart lot soon enough, if it isn't there by now.